Jazz is like a dense forest where it s easy to overlook something important. Hans Jürgen Schaal points out a few highlights of jazz history we may have missed. Up now: Far East Suite.
Jazz assumed the role of peace dove during the Cold War. For many years, the US State Department sent American jazz musicians to perform abroad in Africa, Asia, and Central and South America. In 1963, the Duke Ellington Orchestra also embarked on a similar good­will tour, traveling through the Near and Middle East and performing in Syria, Jordan, Afghanistan, India, Sri Lanka (then known as Ceylon), Bangladesh (then known as East Pakistan), Pakistan, Iran, Iraq, and Lebanon. The tour ended prematurely after the assassination of John F. Kennedy. The orchestra returned from this unusual journey with a series of musical souvenirs that Ellington consolidated into a suite that he recorded with his orchestra at the end of 1966. The final piece in the series was inspired by a brief tour of Japan in the summer of 1964 — and thus the title of the entire collection: Far East Suite.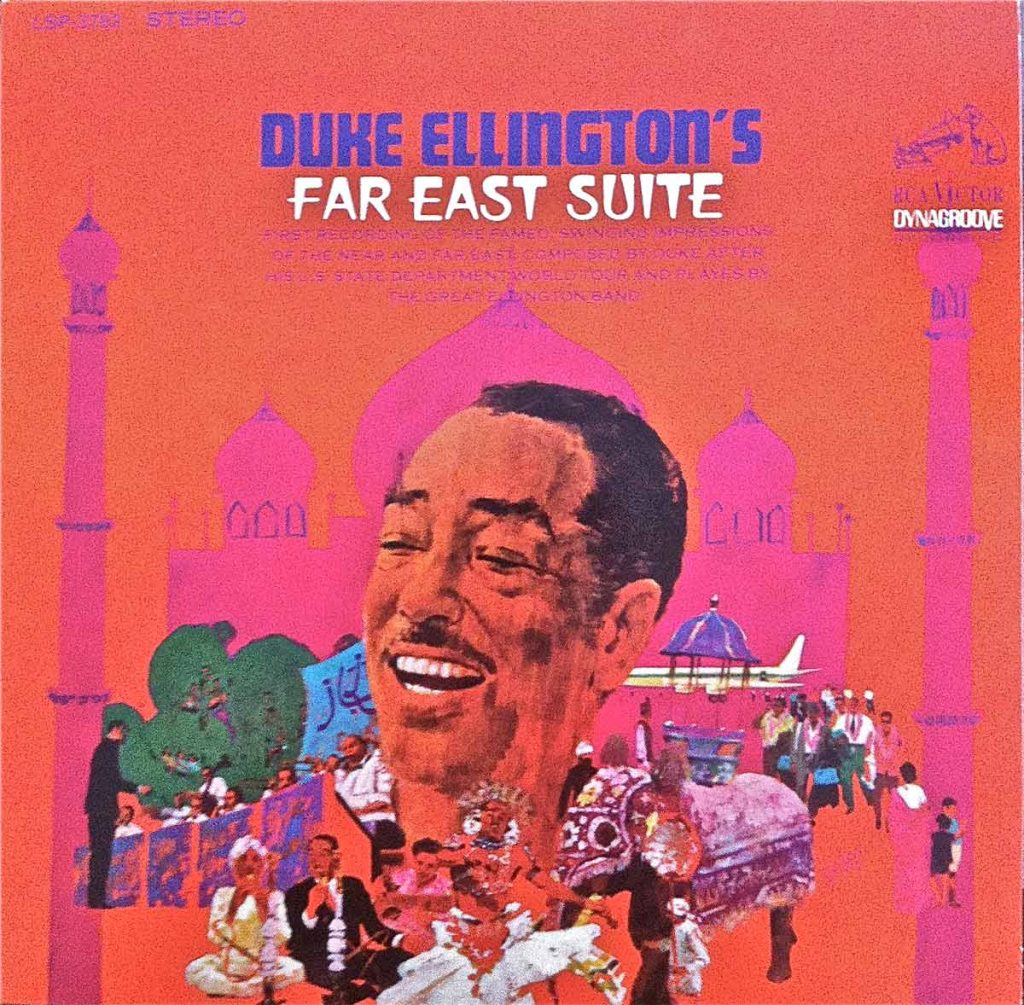 The Far East Suite emerged at the historical intersection of several different traditions. There was Ellington's 15-piece big band with its history reaching to the 1920s in what was essentially an old-fashioned format for 1966. And there was the new influence of free jazz and rock and various ethnic sounds that the band had picked up during its tour in Asia. Duke Ellington had the ear and the courage to incorporate all of these elements into the Far East Suite, which is neither world music nor avant-garde nor typical big band, but instead has a little bit of everything. Impressionist harmony mixed with exotic scale segments, blues intermingled with the Orient. Ellington's congenial colleague Billy Strayhorn, who was able to participate in the orchestra tour for once, contributed his own Asia impressions. It was the pair's last great collaboration and Strayhorn's legacy: He died five months after the recording.
Each of the nine pieces on the Far East Suite has its own history. Most of the starting points of the compositions are familiar: the singing of a bird in Delhi, young people dancing in Amman, the impressive Mount Harissa above Beirut, the Taj Mahal near Agra. "Isfahan," one of the most beautiful ballads in the history of jazz, had already been completed before the tour and was given its Iranian name after the tour had ended. Jimmy Hamilton's clarinet brings the Indian bird to life, Johnny Hodges' alto saxophone blows the world music blues, Harry Carney's baritone sax evokes the love of the Grand Mogul, Paul Gonsalves's tenor whispers across modernist bluffs, and Duke Ellington's piano simply plays into eternity. An album like no other.
The stated retail price of the reviewed device is valid as of the time of the review and is subject to change.