Flashy Flat Flounder
How important is a stereo system's outward appearance? Can a stylish designer piece actually sound great, too? And what structural molds can be broken without jeopardizing sound quality? The Poet Audio Baretta is likely to put a whole new spin on this debate.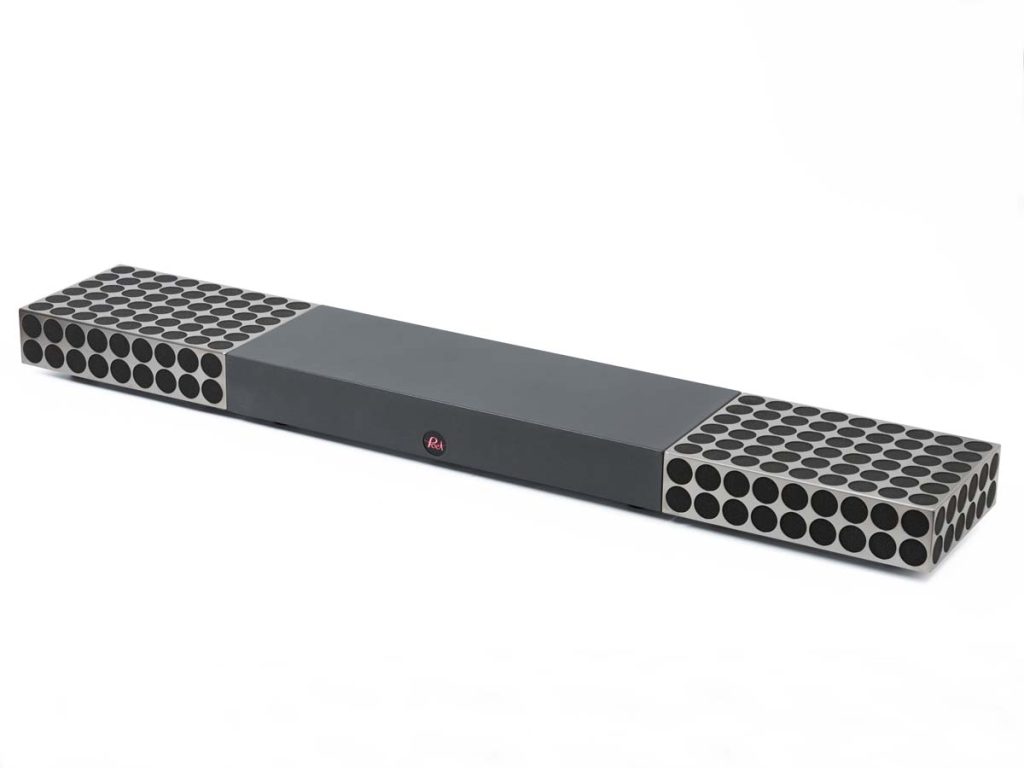 One thing you could never accuse Poet Audio of lacking is self-confidence. The Graz-based company, which, incidentally, raised a sizable share of its capital through equity crowdfunding, sells a stereo system with 10.5-centimeter tall (!) floorstanding loudspeakers for the handsome sum of €8,950. Just close your eyes for a moment and try to imagine how that would work or sound in practice. To be honest, I couldn't. When I first heard about this flat flounder of a device from our editor in chief and took a gander at the speaker's website, I brushed the thing aside. To me it clearly looked like yet another overpriced designer piece being pushed on the market for nonmusically minded architects and bored rich housewives. Did I really want to try it out? On the other hand, it did look kind of fun. And Poet Audio is full of audio-engineering graduates from Graz University of Technology. Well, okay: eeny, meeny, miny, moe, catch a flounder…
Two weeks later, a foul-tempered UPS driver grunted his way up the stairs and offloaded three boxes from his trolley. The large one contained the 80-centimeter-wide and 10.5-centimeter-tall control center; the two smaller ones had the loudspeakers. These are hooked up to the main device using sturdy-looking coiled cables fitted with XLR connectors. It's up to the user how far to place the loudspeakers from the main unit — the coiled cables stretch up to a total of 3 meters. The entire system can either be set up on the floor or on another flat surface such as a sideboard. The main housing is sturdy enough to support the weight of a flatscreen TV, making it possible for the Baretta to be also used as a sound bar.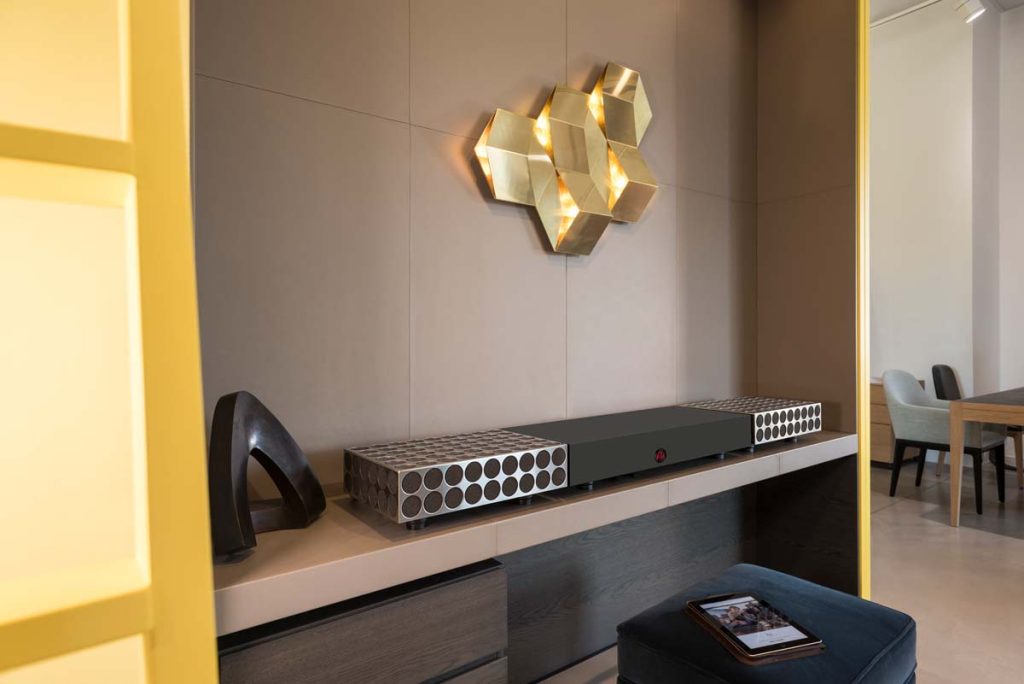 This very same main housing contains the electronics, including three class-D power amplifiers and an Apple AirPort Express station, as well as a down-firing subwoofer driven by one of the three class-D power amplifiers. As I'm sure you've already guessed, the other two power amplifiers drive the satellites, which in turn have their own down-firing bass driver as well as a front-firing full-range driver with kevlar diaphragm and a dome tweeter. This is actually quite remarkable as the design leaves you guessing just how many drivers per loudspeaker there are and in which direction they fire. You'd have to take the devices apart to find all that out.
One thing you absolutely have to avoid doing is to place the Poet Audio Baretta on a deep-pile rug. An even, sound-reflective surface is a must. This can even be a carpet, provided it isn't too soft, as two rear-mounted tone controllers allow users to fine-tune the bass and sub-bass range.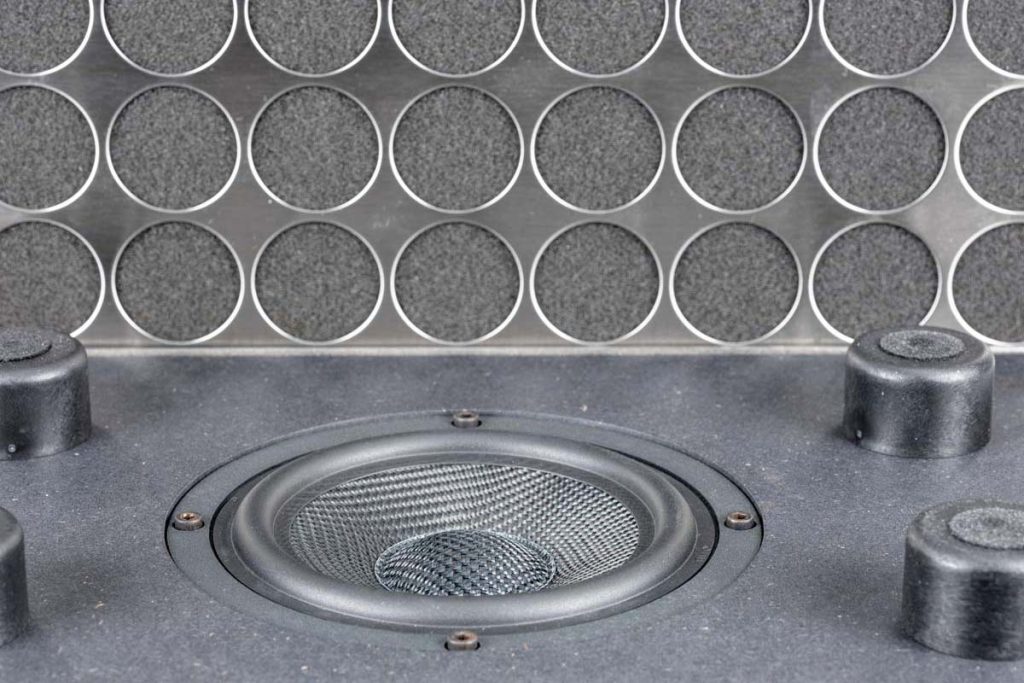 When it came to setting the Baretta up, this reviewer was rather astounded at how unparalleled it was. After turning on the device using a switch integrated into the power cable like you find on bedside lamps, the device's logo lit up in a soft red. So what's next? You've got three options for feeding the Baretta music: wirelessly over Bluetooth or Wi-Fi (thankfully the Baretta creates its own), digitally using Toslink optical fiber or classically by going the analog route with a 3.5-millimeter stereo jack — and all these sources are amassed in the Baretta. That's also why it doesn't have an input selector. The Baretta simply plays whatever it gets fed, with the volume controlled either at the source — e.g. on your iPhone — or using the rather rudimentary remote control supplied as a standard.
Let's recap: Loudspeakers so short they're verging on the ridiculous, no input selector, Bluetooth, stereo jack — is this really a serious candidate for producing great sound? To my utter amazement, it actually is! The Baretta is definitely an uncompromising stereo system that demands to be taken seriously, even by the staunchest of audiophiles.
Surprise number one is that the loudspeaker design manages to deliver a completely coherent and vertically extensive sound. The floor's edge reflections are cleverly utilized as the Baretta loudspeakers don't limit themselves to the feet as you might expect. This is really impressive. Then there's the overall extremely well-distributed sound around the room — there's essentially no sweet spot anywhere to be found, so you can walk around the listening room to your heart's content and enjoy three-dimensional sound almost anywhere. Okay, localizing individual sound sources with millimeter accuracy is definitely not as precise a process with the Baretta as it is with a well-calibrated two-way compact system. Nevertheless, the Baretta delivers a hell of a lot more in terms of three dimensionality and planarity than you'd expect.
Surprise number two is the excellent built-in electronics: Even over Bluetooth, this system doesn't sound anything like just a toy, although in my opinion optimum sound quality is achieved with the Toslink input. The power amplifiers and loudspeakers pour out up to 440 watts into the room and are configured in such a way that it's virtually impossible to cause any distortion for the Baretta. Yours truly actually threw a last-minute New Year's Eve party with the flat flounder, feeding it top-notch production gems such as Daft Punk's Random Access Memories. The opening track, "Give Life Back to Music," is a real party anthem with funky guitars and bass, a hefty slice of keyboard and synth sounds, and awesome drums that are so groovy, they're verging on the perverse. After just a few beats, my apartment began to shake and everyone kicked off their shoes to start dancing. Even at full volume (the Baretta displays a soft intermittent logo background light when all the dials are turned to max), the Baretta sounded flawless and clean, clear and bright, and full of bass and funk.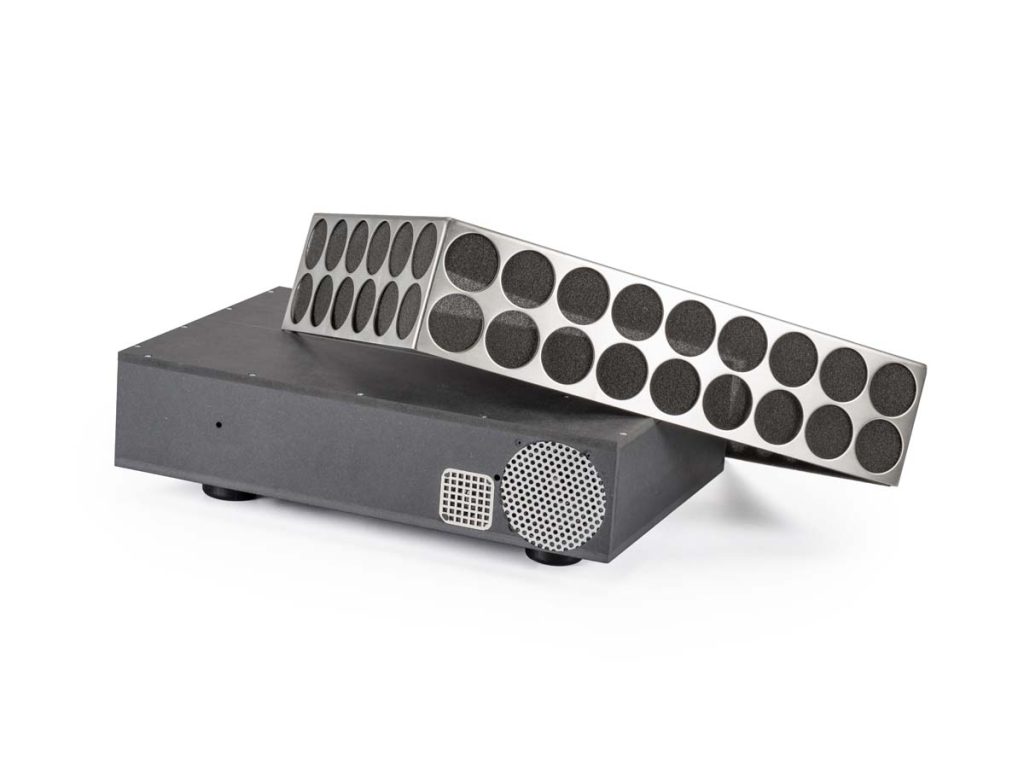 Is there really nothing to criticize? Not really. You do need to bear in mind, though, that you need to take more care in setting up the Baretta than is the case with most classic components. It's really worth testing various spots to find the optimum location for it as well as experimenting with all the ideal settings for the bass and deep bass. The Baretta's tonal balance, in particular, may not be direct or random. Markus Platzer, founder and CEO of Poet Audio, therefore has a Poet Audio team on hand to offer tailored advice over the phone. This means if you have any questions about room acoustics and the best location to set up the system, you can contact Poet Audio to ask for their help; if needed, they will also go to you and set it up for a reasonable fee, Platzer says.
When you also take into consideration the fact that the Baretta is not manufactured somewhere over in the Far East but rather in Graz itself and that 90% of the Baretta's suppliers are located within a 200-kilometer radius of Graz, then the hefty price tag mentioned above no longer seems so unrealistic. One thing has become crystal clear, though: The Poet Audio Baretta proves that high-end, disruptive design and great sound are in no way mutually exclusive. The loudspeakers passed their test with flying colors — hats off!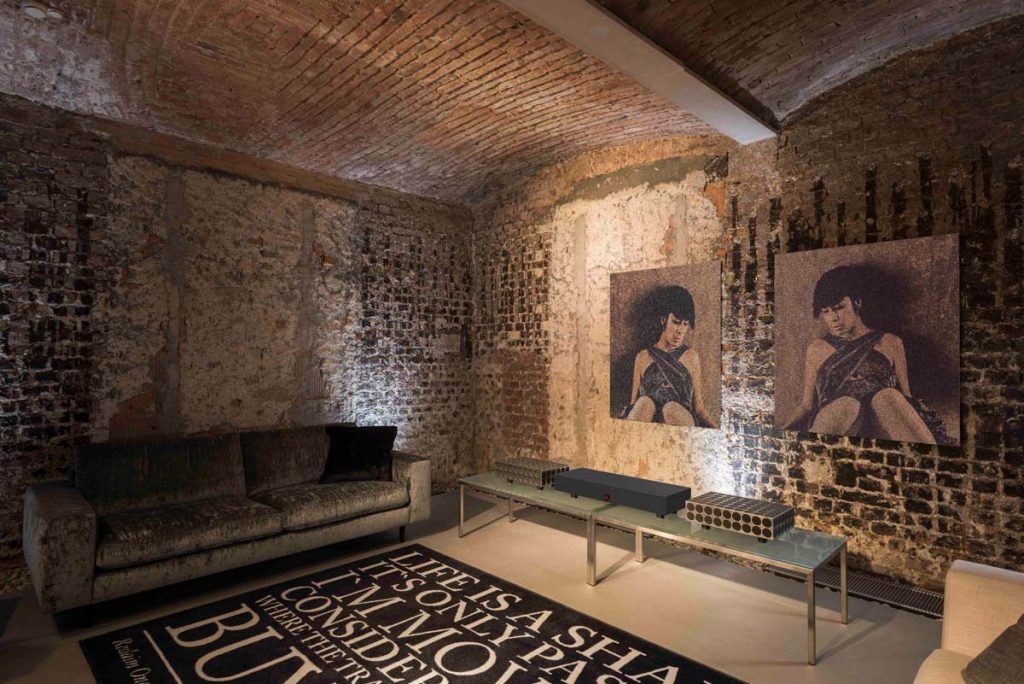 Complete system
Poet Audio Baretta
Inputs/sound source options: S/PDIF (optical), 3.5-mm stereo jack, WLAN (Apple AirPlay) and Bluetooth aptX | Outputs: Loudspeakers (XLR) | Total power: 440 W | Streaming formats: All typical digital formats | Dimensions (H/W/D): 14/173.5/30.5 cm | System weight: 20 kg | Housing options: Steel and stainless steel silver or black, chrome front optional | Warranty period: two years | Price: €8,950
Poet Audio GmbH
Plabutscherstr. 63/29
8051 Graz
Austria
Phone +43 6645405991
The stated retail price of the reviewed device is valid as of the time of the review and is subject to change.