Astell&Kern, a global leader in hi-resolution audio products and accessories, expands their high-resolution audio playback line with the release of the HC3 USB-C DAC Cable and two new headphone amps, the ACRO CA1000T carriable headphone amp and the PA10 portable headphone amp.

Astell&Kern ACRO CA1000T Carriable Headphone Amp
The Astell&Kern ACRO CA1000T is the second product in Astell&Kern's carriable headphone amplifier lineup. It combines the functions of a high-performance amplifier and the portability of a Digital Audio Player.
The Astell&Kern ACRO CA1000T is the world's first product to use ESS newest flagship DACs, the ES9039MPRO in a dual-DAC configuration. The new ES9039MPRO DAC features a built-in stereo hardware MQA renderer. It supports 16X full MQA decoding and support of MQA decoding via optical in/out. The new DAC chipset has even more advanced modulation than the existing ES9039PRO flagship DAC. This helps reduce power consumption, noise and distortion inside the DAC for enhanced audio performance. Bit-to-bit playback is possible up to 32-bit/384kHz PCM and native DSD512 (22.4MHz). Therefore, even the smallest details the artist wanted to express in the music can be heard without distortion.
The CA1000T features Astell&Kern's Triple Amp System, first introduced in the SP2000T portable audio player, but expands the system with the use of dual vacuum tubes in the CA1000T. Users can select between tube amp mode, normal op-amp mode or the new hybrid amp mode. Thus, you can always get the best sound output for the type of music you are listening to. All three modes are available when using any of the outputs on the CA1000T.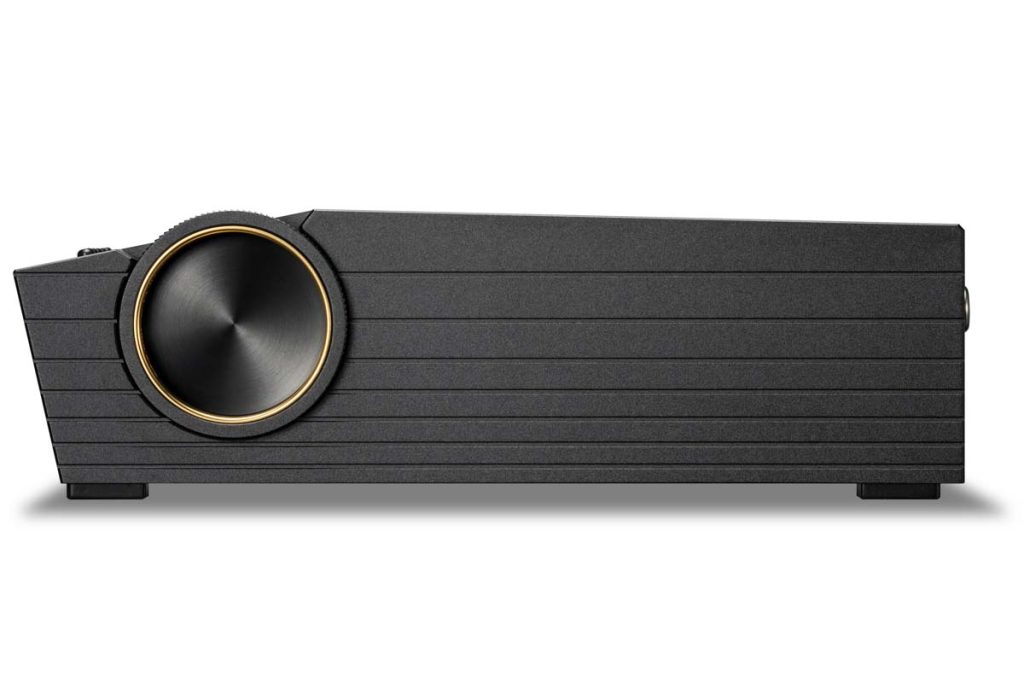 Tube Amp Mode
The CA1000T is equipped with two portable-friendly dual-triode Korg Nutubes, for a unique vacuum tube amp sound. It features an anode grid filament structure which operates the same as a triode vacuum tube. It is much smaller while consuming far less power than a traditional tube. At the same time, it delivers the same audio as a full-sized tube with rich overtones. Tube Amp Mode provides a uniquely warm and soothing tone.
Op-Amp Mode
Op-Amp mode is a culmination of Astell&Kern's expertise in amp design, delivering extreme clarity and dynamic sound that Astell&Kern is known for worldwide.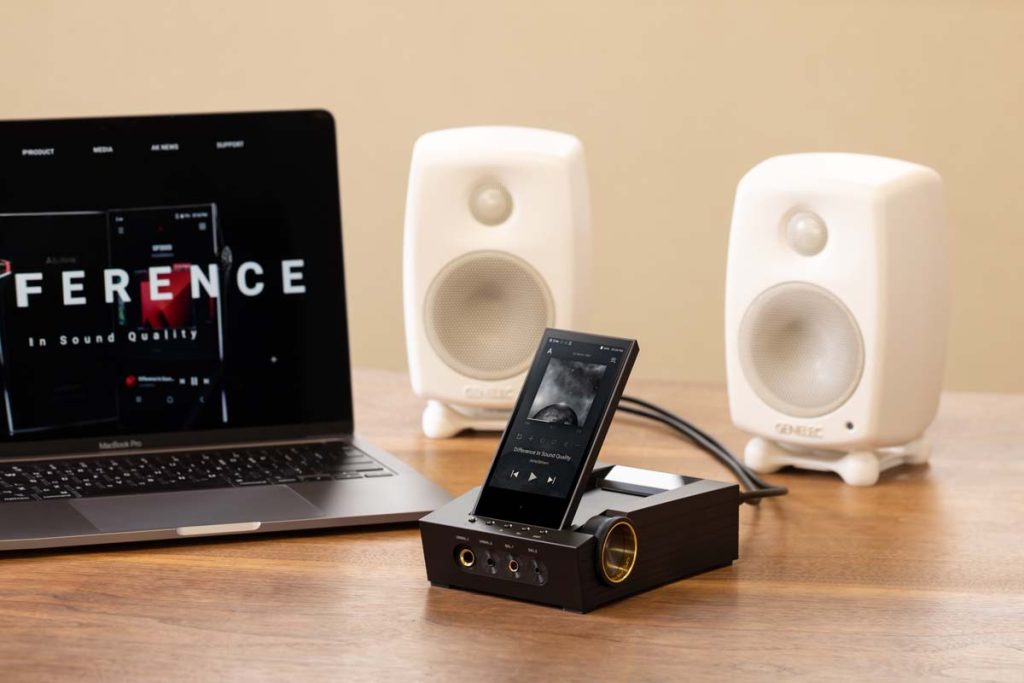 Hybrid Amp Mode
Hybrid Amp Mode enhances the resolution and clarity of the existing tube amp mode to express more musical detail. This mode, which combines the advantages of retro analog sensibility and high-resolution output, gives you the pleasure of a new tonality, bringing together the best of vacuum tube and op-amp design and technology.
To perfectly drive the most sophisticated headphones, a device must deliver stable output that matches the characteristics of the headphone. The Astell&Kern ACRO CA1000T supports four gain settings so that almost any existing headphones can be optimally driven. The gain setting circuitry implemented in the CA1000T can drive even high-impedance headphones without degrading the sound quality. It uses a max output of 15Vrms. Both Tube Amp Mode and Op-Amp provide a powerful 15 Vrms output. This way, the headphone ports allow you to enjoy the unique sounds of vacuum tubes without any limitations.
Extensive Input/Output Options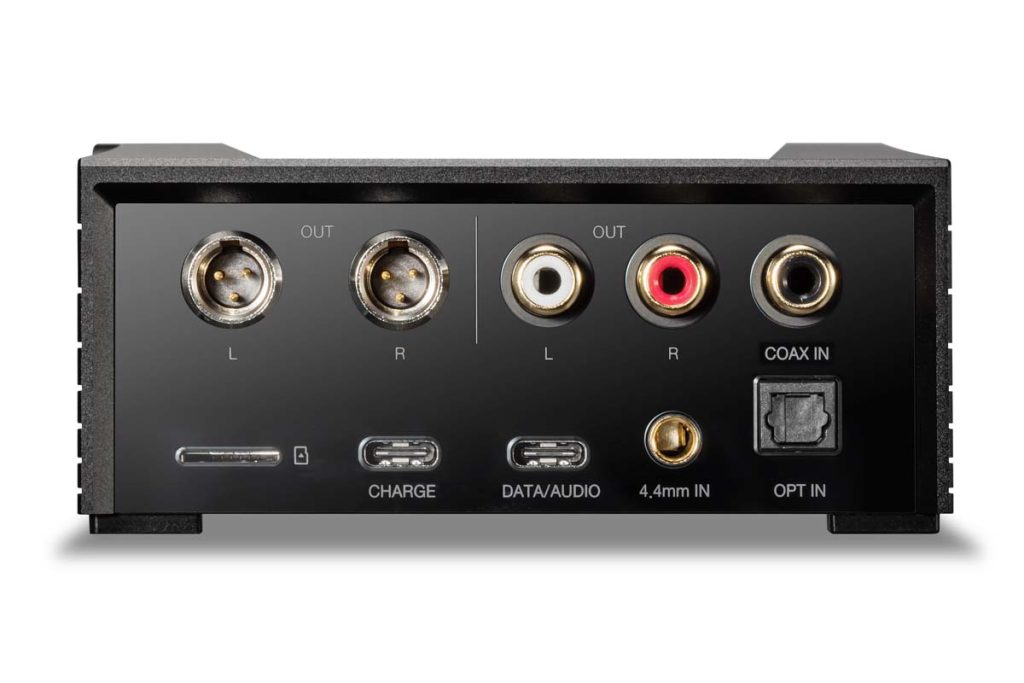 The ACRO CA1000T offers an extensive range of input/output options. It can therefore meet the needs of audiophiles looking to build their ideal Head-Fi system with maximum utility. For greater ease of use, you can change the input/output settings using the touch screen on top of the product while multiple cables and devices are connected.
Outputs include 3.5mm and 6.35mm unbalanced, 2.5mm and 4.4mm balanced, mini-toslink optical out, mini-XLR and RCA outputs. Inputs include 4.4mm balanced, coaxial and optical digital, USB, Bluetooth and Wi-Fi.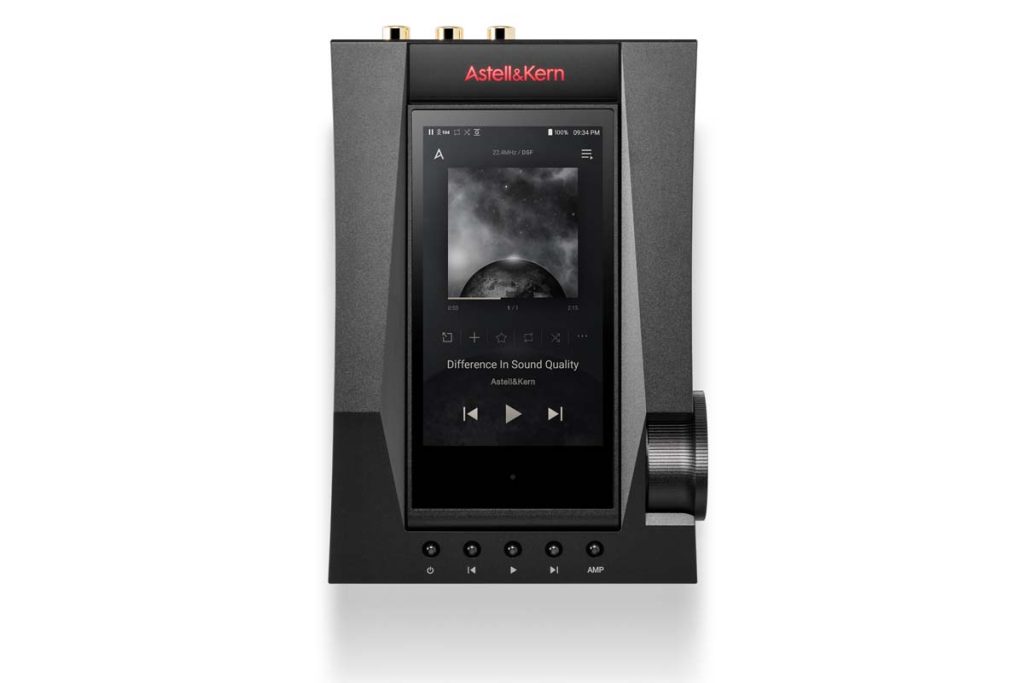 Rounding out the features is Replay Gain, Crossfeed, Bluetooth 5.0 with LDAC as well as aptX HD codec support. Additionally, BT Sink allows the CA1000T to connect to an external device via Bluetooth, and function as a Bluetooth DAC. Music from an external device, such as a smartphone can now be played back in high-quality, taking full advantage of the dual-DAC and triple amp system in the CA1000T. Roon Ready support will be added in a future firmware update.
The CA1000T also includes 256GB of internal memory with support for microSD cards up to 1TB. Dual-band 2.4/5Ghz a/b/g/n/ac Wi-Fi, DLNA networking and USB-C enable fast data transfer. Additionally, the USB port supports USB-PD 2.0 charging with 9V/3A. Fully charged, the CA1000T provides 11 hours of continuous playback. The ACRO CA1000T has a battery protection mode feature that helps extend battery life. When battery protection mode is enabled, the battery is charged up to 85%, and then the charge stops. If the battery drops to 80%, the battery will start charging again and charge up to 85%.
HC3 USB Dual-DAC Cable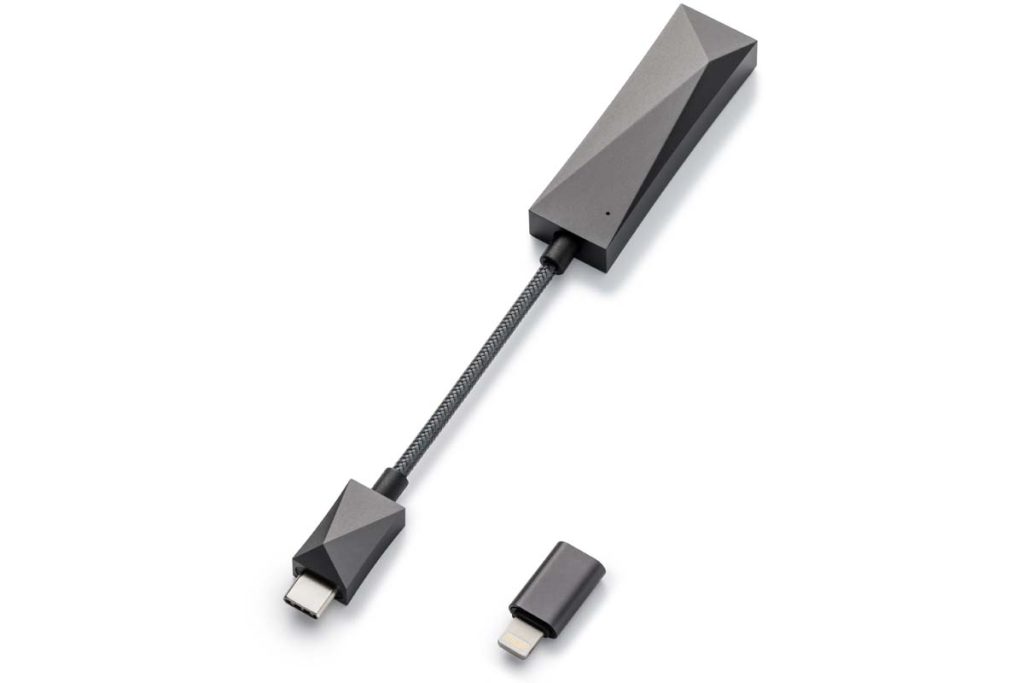 The HC3 is Astell&Kern's third USB DAC/Headphone amplifier designed to provide playback of high-resolution audio from your computer or mobile device. With more mobile phone manufacturers removing headphone jacks from their devices, the Astell&Kern USB DAC Cable provides users the ability to get the best sound possible out of their mobile devices while using existing headphones they already own.
The Astell&Kern USB DAC Cable features two ESS ES9219MQ DACs which supports native playback of high-resolution audio up to DSD256 and 32bit/384kHz PCM. The dual ESS 9219MQ DACs are paired with an independent analog amplifier. This provides true audio playback so you can feel the live, warm and clear sound as intended, without distortion. This is made possible based on years of Astell&Kern's expertise in AMP design.
The AK HC3 features microphone and controller support and is compatible with any 3- or 4-pole 3.5-mm plug earphones and headsets, as well as in-line controller and microphone features of 4-pole earphones and headsets. With AK HC3, you can enjoy a greater range of entertainment experiences with your mobile device. The direct USB connection provides lower latency compared to other wireless solutions, enabling a sound performance that's perfect for gaming. The voice chat features enhance your gaming experiences, so you can play with others, and the microphone input makes it even more useful for professional web conferencing.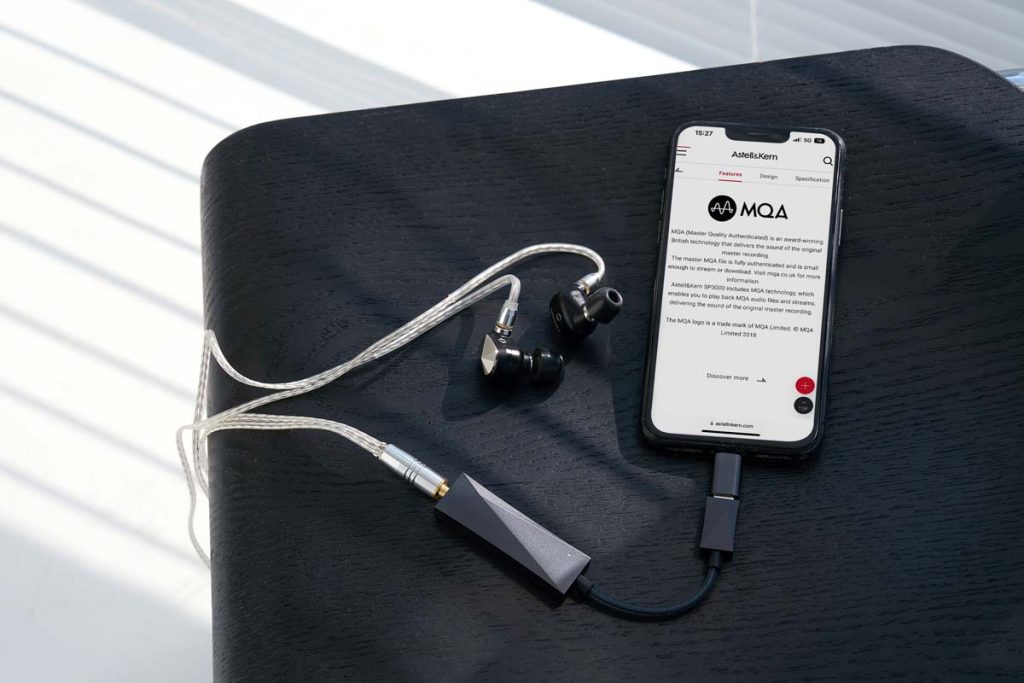 Plus, the rich sound capability adds to the utility of AK HC3 by making your video experiences more realistic and immersive.
USB-C Connectivity
The Astell&Kern USB DAC cable features a USB-C connection, which can be found on the latest Android-based smartphones and Windows and Mac computers. Since the USB DAC Cable draws power from the playback device it is connected to, there is no need for a separate charger. The USB DAC Cable supports any headphone or earphone with a 3.5mm connector. An official MFi certified USB-C to lightning adapter insures compatibility with iOS-based lightning port devices.
A dedicated app for detailed volume adjustment of the HC3 is available for Android devices. The HC3 is certified Roon Tested.
PA10 Portable Headphone Amp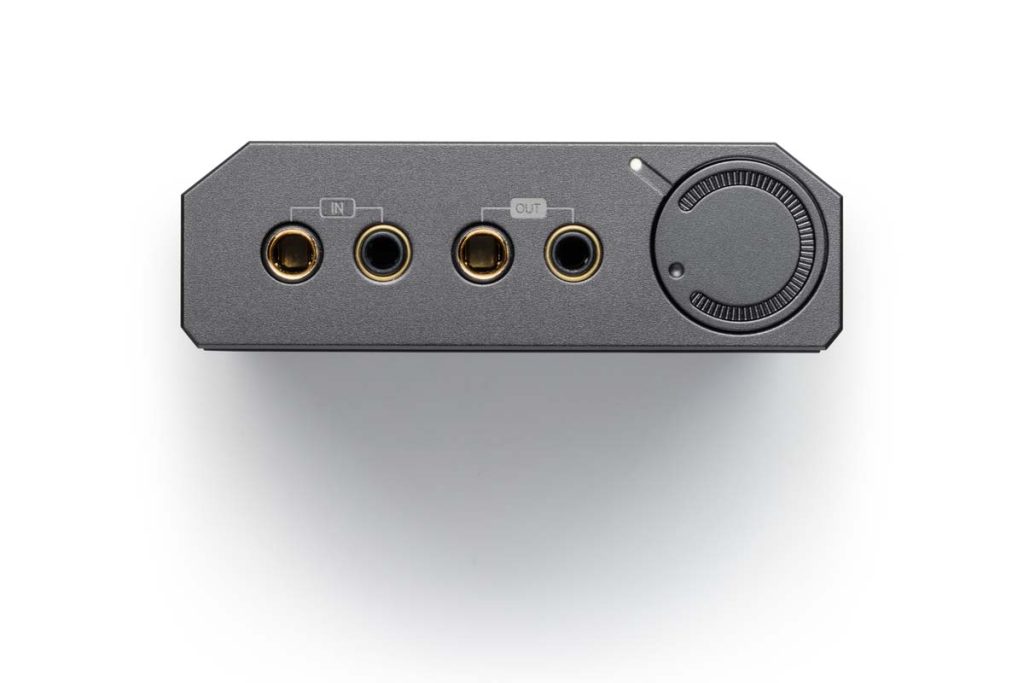 The PA10 portable headphone amp is the first Astell&Kern product to feature a Class-A amp. Class-A AMPs offer the best linear output, providing soft, warm, and natural sounds by amplifying signals without distortions or defect. This characteristic makes it the most sought-after amplification method by music lovers, though it is rarely used for portable audio devices as it requires high power consumption and a design that is difficult for a small device.
Based on a unique circuit design from Astell&Kern that reduces power consumption and increases output while removing noise, the AK PA10 is specifically designed to deliver the amazing sounds of an Class-A AMP anywhere and at any time.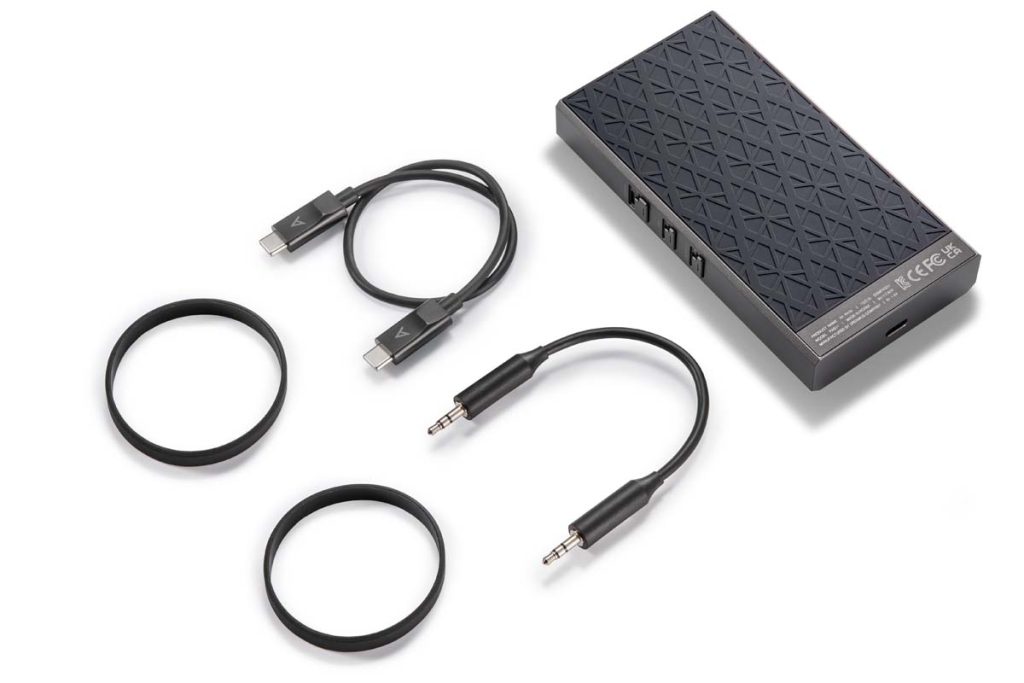 Sufficient AMP output is required to extract all the subtle nuances in music when played back through varying headphones and IEMs. With multiple gain levels, you can choose the optimal gain setting that offers the best sound of the headphone and IEM that you use to enjoy crystal-clear sounds. The AK PA10 brings out the full potential that your audio device has to offer. When connected to the balanced input, AK PA10 can support up to 6.2 Vrms output at high gain.
Most portable headphone AMPs switch 3.5mm Unbalanced signals to 4.4mm Balanced signals or do not support a 4.4mm Balanced connection at all. Such input/output combinations limit users from using the pure balanced output of the source device resulting in loss of signal during the transition process. Rare for a portable Class-A AMP, the AK PA10 supports 4.4mm True Balanced input/output for high output and vivid audio.
It also supports 3.5mm unbalanced input/output ports so that you can use the PA10 with a wider variety of devices.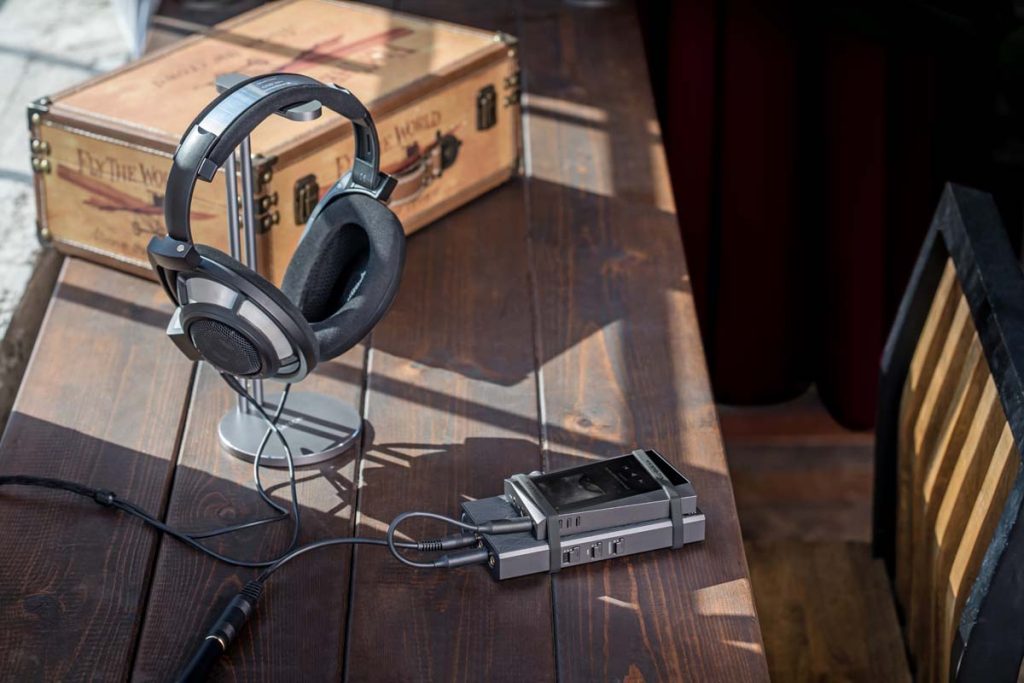 Crossfeed Function
The AK PA10 features a crossfeed function is implemented exclusively by hardware circuit design, not by digital software, offering a more seamless and sophisticated crossfeed effect without degrading the original sound. Crossfeed mixes some of the signals from one channel and sends them to the opposite channel with a slight delay, creating a more central and natural sound, recreating sounds similar to that of listening via a speaker system, subsequently reducing listening fatigue.
A built-in 4,200 mAh battery provides up to 12 hours of continuous playback.
Availability and Price
Pre-orders for the HC3 ($229 US/$299 CAD), ACRO CA1000T ($2,299 US/$2,999 CAD) and the PA10 ($599 US/$799 CAD) begin on Friday, January 20 with a release date of Monday, February 13, 2023 at authorized Astell&Kern dealers in the US and Canada.
The stated retail price of the reviewed device is valid as of the time of the review and is subject to change.