This will get you through the winter.
On their third album Someday Is Today, the Canadian quartet Living Hour from Winnipeg explores all varieties of dream pop and complements them with a mixture of undistorted and distorted guitars.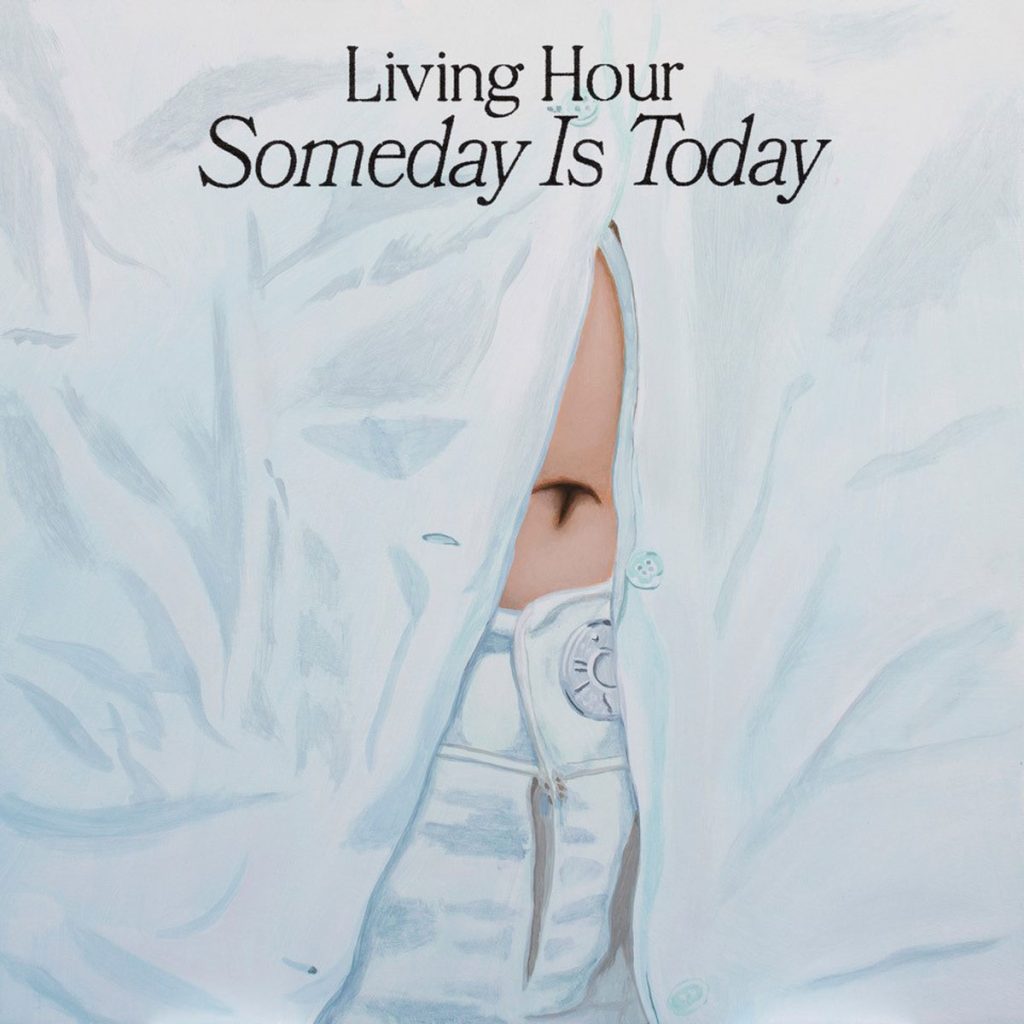 Sometimes you can hear the grittiness of the Breeders or even the Pixies ("Middle Name"), but then again, the album also echoes the icons of the genre – the Cocteau Twins – in quite a few places. The total of 11 pieces are quite varied, which is not least due to the three different producers. There is Samir Khouja, among others, whom we know from his work with Regina Spector or John Grant. Jonathan Schenke has already produced Snail Mail – parallels are audible here as well. The album was recorded within only one week in the deepest Canadian winter, and the band tried new approaches. For example, singer Sam Sarty wrote the track "Feelings Meeting" on the bass instead of his guitar and developed the melody directly to it. The energy of this track is countered by the band's sultry ballad "7 Hump", which features open guitar chords and spherical synthesizers. "Exploding Rain" is even reminiscent of Belle and Sebastian. If you can live with calm tempos, sparkling electric guitars and warm echo chambers, the new Living Hour album is the right soundtrack for this winter.
Label: Next Door Records
Format: CD, LP, DL 16/44
The stated retail price of the reviewed device is valid as of the time of the review and is subject to change.