Planning your AXPONA visit? Be sure to check out these special exhibitor events.
Demonstration of the Impex Records Getz/Gilberto 1Step
Fri. April 14 at 12:00 PM & 2:30 PM
Sat. April 15 at 12:00 PM, 2:30 PM & 4:30 PM
Prosperity Room
Experience an exclusive demonstration of the upcoming Impex Records Getz/Gilberto 1Step, featuring an illumination conversation with Nicolaus Getz, son of the legend Stan Getz.
Flash DJ Sessions
Sat. April 15
Euphoria Room at 1:00 PM, Knowledge Room at 3:00 PM
Presented by David Solomon at Qobuz, come join in the fun at these pop-up DJ sessions throughout the show.
Jeff Beck Tribute Listening Event
Sat. April 15 at 6:00 PM
YG Acoustics Listening Room 402
YG Acoustics is hosting a special listening event to honor the legendary British guitar player Jeff Beck, who passed away in January. Selected audiophile-quality recordings of Jeff's will be played on a well-tuned HiFi system, along with sharing some antecedents about the musician. Light refreshments will be available.
Curated LP Session with Greg Weaver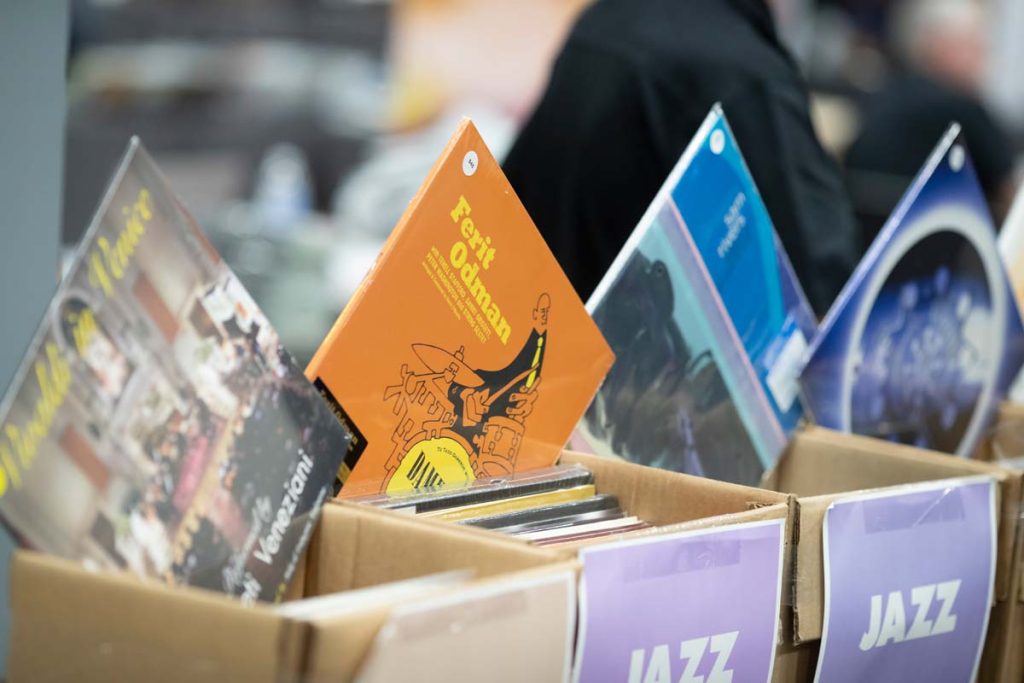 Sat. April 15 at 8:00 PM
Euphoria Room
In what has become a tradition at AXPONA, Kevin Hayes and his team at Valve Amplification Company (VAC) will be hosting Greg Weaver from the Audio Analyst for one of his curated LP sessions, where he will spend the evening sharing cuts from some of his favorite and most incredible sounding LPs from his own collection.
Featured Event: Spouses Meet-Up
Sat. April 15 at 5:00 PM
Hotel Lobby – Level 2, near the escalators
Take a break from the show to say hello to other attendees who know what it's like to be the "spouse of an audiophile."
Start your own personal AXPONA itinerary with the Mobile Website!
Visit axpona.myshowapp.com and click "My Account" and "I can't find my access code" to enter your email and get a code sent to you. From there you can access search and favorite exhibitors, explore the listening rooms and hall maps, and favorite the seminars you plan to attend with the new AXPONA web app!
Quick reminders
Looking to download and print the Exhibitor List prior to AXPONA? Download the Exhibitor List today and get started on your own personal guide.
Download by Exhibitor Name
Download by Room Number
If you've misplaced your tickets and need a confirmation sent to you, simply reply to this email (or email Deanna at deanna@jdevents.com) and we can send you a copy of your tickets.
Review our FAQ page for information on parking, food options and what's included with your ticket.
The stated retail price of the reviewed device is valid as of the time of the review and is subject to change.