On Song For My Father, Horace Silver combines his proven hardbop style with a new relaxedness, a gentle, Brazilian-inspired groove.
Everything comes to an end. For a full five years, Blue Mitchell (trumpet) and Junior Cook (tenor sax) were the horn players in pianist Horace Silver's quintet. They released half a dozen albums together and had a string of minor hits like "Come On Home," "Sister Sadie," and "Filthy McNasty." This was gospel- and blues-infused hardbop – that "funky" style that Horace Silver invented and mastered like no one else. This quintet made its last recordings in October 1963 and January 1964. There wasn't enough material for a whole album, and the sessions went tough. Silver's producer recommended that the pianist look for new personnel.
In February, Horace Silver flew to Brazil for three weeks. This country was musically very trendy at the time; the bossa nova from Brazil was also flooding the U.S. scene. Silver wanted to get ideas directly on the spot: "I was very impressed by the authentic bossa nova beat. Not just this monotonous 'tick-tick-tick, tick-tick' that you usually hear, but the real bossa nova feeling." That's exactly the feeling Silver wanted to transfer into his music – with a new band. Carmell Jones was the trumpeter's name, Joe Henderson played the tenor saxophone.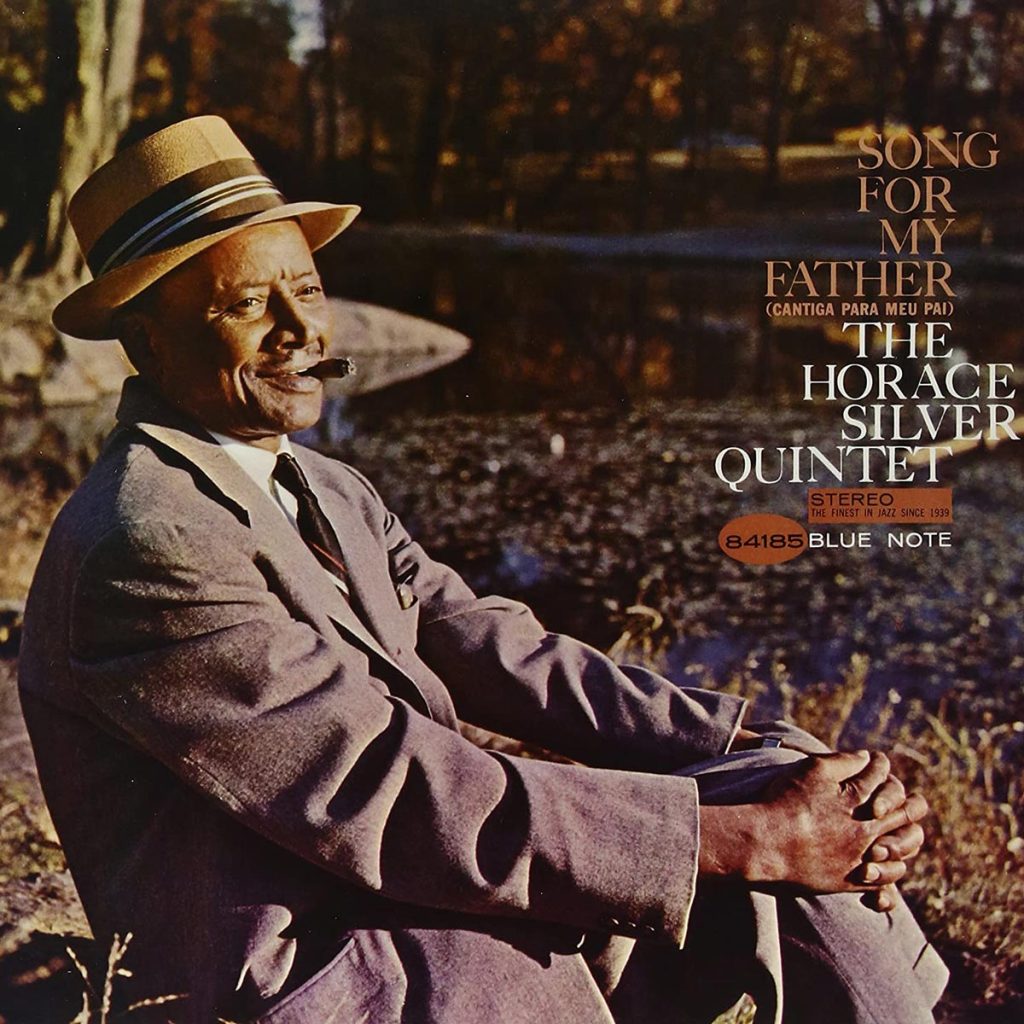 This Henderson in particular, who was just starting a great solo career, was of a special caliber: a player who combined motivic fine development with an enormous dynamic of increase. His improvisation in the title track, "Song For My Father," is considered "one of the most perfectly executed solos on jazz records" (according to jazz educator Bill Kirchner). Henderson was also allowed to contribute a piece of his own to the album, "The Kicker," a lightning-fast virtuoso number.
The special thing, however, is how Horace Silver combines his proven hardbop style (but now in straight eighth notes) with a new relaxedness, a gentle, Brazilian-inspired groove. This sounds most beautiful in "Que Pasa" and the title track, "Song For My Father." (Silver's father had Portuguese ancestry.) The album, released in January 1965, became Horace Silver's biggest success. Along with Lee Morgan's record The Sidewinder, released six months earlier, it propelled the Blue Note label commercially into a new orbit. The flip side of the coin was that its success torpedoed the label's independence.
And then there was unreleased material from the old quintet. They chose for the record a wonderful trio ballad ("Lonely Woman") and the oriental-tinged "Calcutta Cutie," in which the horns don't improvise – nothing should distract from the new horn soloists in the band. Only on the CD release (1989) are they included in their entirety, the final recordings of the old Mitchell-Cook lineup – with two terrific hardbop themes included. But surprisingly, Mitchell and Cook were no longer allowed to blow a solo in these pieces either. The house is definitely not on the right track.
The stated retail price of the reviewed device is valid as of the time of the review and is subject to change.