Jazz is indeed a big forest—and it s certainly easy to overlook some momentous trees. Hans Jürgen Schaal points out a few we may have missed in the tall timbers. Up now: Bags' Groove.
The great Miles Davis created some masterpieces in his time – albums like Kind Of Blue, Sketches Of Spain and Bitches Brew. But the roots of this brilliance reach back much farther—to an album called Bags' Groove: This is where the world star Miles Davis came into being. For the very first time his creative magic emerged, a genius that turned jazz compositions into works of art. Using the Harmon mute for the first time, the horn player produced one of his unforgettable sounds in the process. This album also launched the careers of Sonny Rollins and Horace Silver, two musicians who went on to become hard bop legends. During the very first session – in the early summer – Miles put his faith in the younger Rollins and the new pieces he brought along. All three would become jazz standards, even though Rollins did not finish writing parts of them until the very last minute in the studio.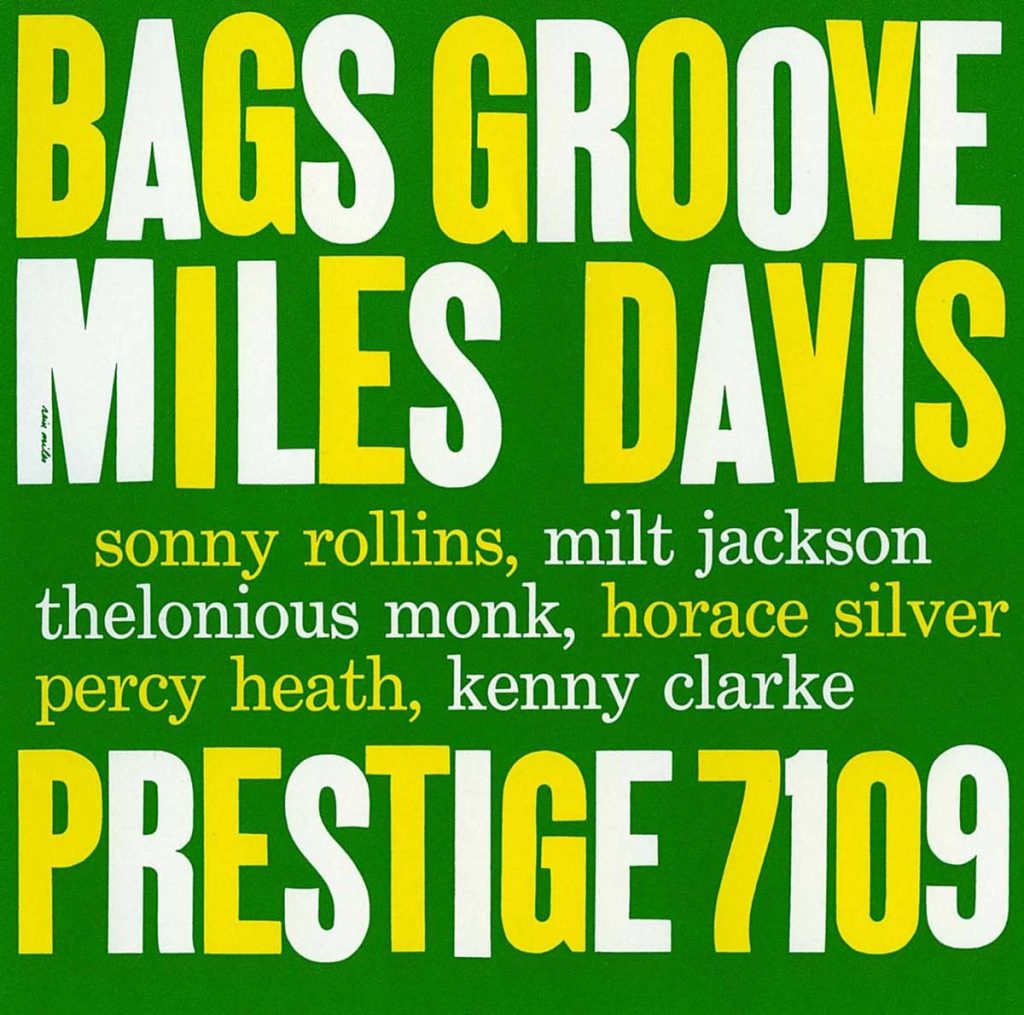 "Oleo," a subtle bebop number with an improvised bridge, takes its name from a brand of margarine whose packaging Rollins used to scrawl down the notes. The piece is arranged like a small work of chamber jazz art. The theme of the A section is performed by the trumpet, sax and bass. The B section by the piano and drums. The piano provides accompaniment only in the B sections. The piano solo then follows the duo played by the trumpet and bass. Rollins' cheerful "Doxy" creates a wonderful relaxed contrast to "Oleo." With Gershwin's "But Not For Me" (in two versions), Miles took a casual Ahmad Jamal adaption and made it the trumpet's own – a ballad concept that would become his trademark. A true classic. At the other session – on Christmas – Miles got together with two equals from his own generation: Milt Jackson (vibes) and Thelonious Monk (piano).
The only piece from the session that made it onto the album was Jackson's blues number "Bags' Groove" – but in two versions that each last about 10 minutes. One soloist follows the other: first Miles (without any piano accompaniment), then Milt, then Monk, then back to Miles. But this performance is much more than just a simple jam session. It is an expression of three philosophic statements about the blues that could hardly be any different from one another, particularly in the first take: at the outset excessively melodic, then earthily linear and, finally, minimalistically formidable. Great basic stuff of jazz aesthetics.
The stated retail price of the reviewed device is valid as of the time of the review and is subject to change.