Burmester's Virtual World: Stylish, Smart, and Sturdy!
Opening the door way into the audiophile future has never been easier. Among its many virtues, the Burmester Phase 3 all-in-one Sound System is a paragon among streamers – it's simple to use, almost entirely self-explanatory, and it boasts excellent sound. And even in terms of design, its high-end manufacturer has gone remarkably far out of its way to appeal to customers.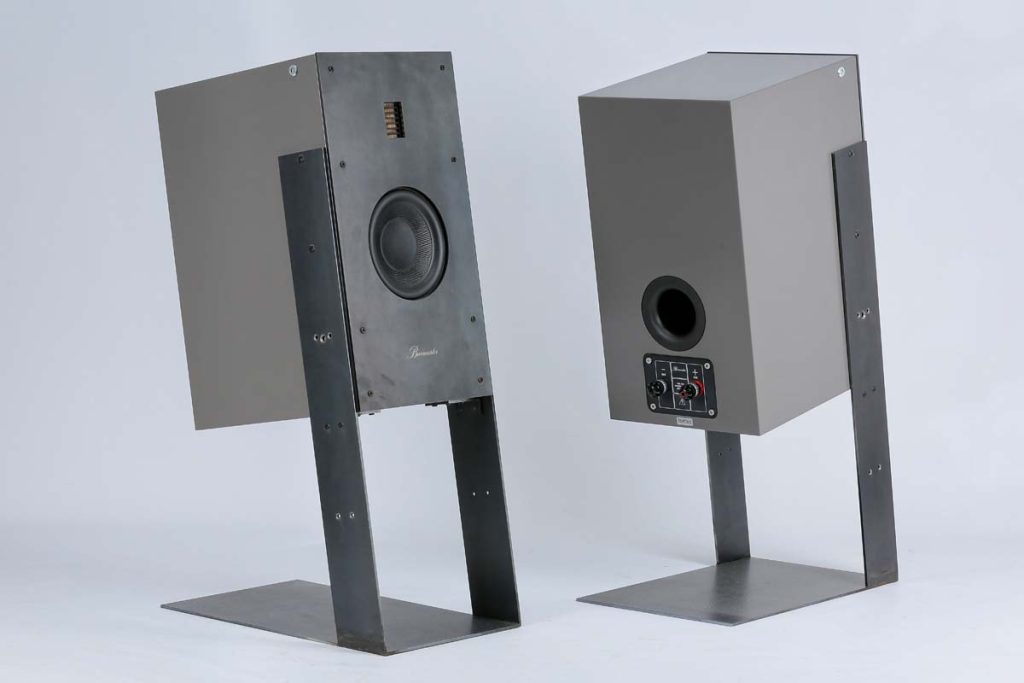 Something is definitely wrong here! Where is the new Burmester system I was supposed to be testing? In the listening room I don't find any of the eye-catching high-gloss chrome front panels I was expecting. Instead, someone seems to have parked a rusty steel sculpture in among all the other stereo equipment. Maybe the FIDELITY team has decided to produce a second publication — a magazine on modern art ("ARTELITY" sounds like a good name) — and the dullish dark gray object over there is going to be the centerpiece. But hang on a minute. That thing has chrome-plated knobs and a mirrored display. And there's the Burmester logo as well.
The reason for my confusion is now clear: Burmester's latest streaming and home network creation is not only available in the usual chrome design, it also comes in a version with the trendy name of Loft — a name that obviously aims to exude that special charm of old factory buildings that have been turned into pricey offices and apartments. Whatever one might generally think of this post-modern fraud, the "loft" look here is only skin deep. Under its camouflage, the system is truly state of the art. And the Burmester Phase 3 absolutely earns this state-if-the-art label. Behind the gray steel color of the front panel you'll find leading-edge streaming technology combined with the excellent amplifier electronics that customers have grown accustomed to expect from Burmester. And it all creates a superb sound experience.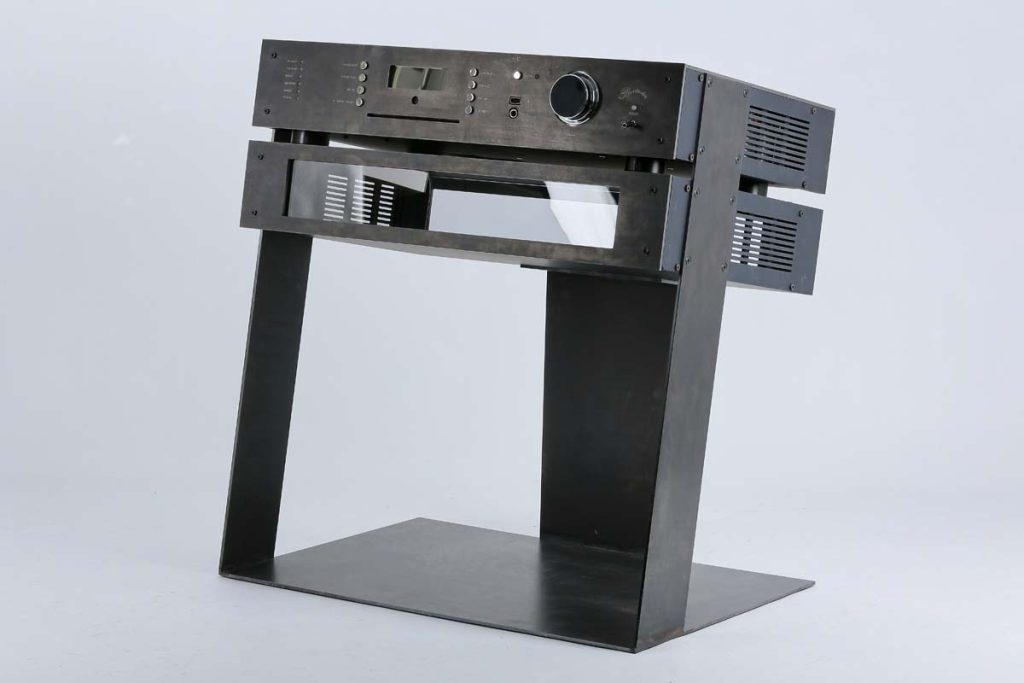 Although it's been a high-end topic for quite some time, I have to admit that streaming hasn't really interested me up to now. Personally, I love the experience of holding a record, CD, or book (preferably a hardback) in my hand. I enjoy the physical pleasure of looking at a good cover and then placing the record on the turntable or inserting the CD into the tray. Those are things a streamer or an e-book reader can't give you because they belong to a virtual world.
Then why was I so immediately attracted to the Burmester system? Maybe because it makes it so easy to enter a new world. You only need to set it in its place, switch it on, plug in a LAN cable, and connect up the compact loudspeakers (in the same design) included with the Phase 3 package. That's it. No need to mess around with a laptop or desktop PC. No annoying installation procedures or messages ("system error, this installation program will terminate immediately") — simply genuine plug-and-play. The best way to control the Burmester Phase 3 is from an optional preconfigured iPad mini, which has a menu structure so intuitive that I rarely needed to consult the manual. Anyone who regularly works with a computer will immediately understand this performing steel sculpture from Berlin. And everyone else will only need a few seconds longer. Before you start surfing the web for high-res music files or searching through streaming portals for FLACs, you can simply slide a CD into the unassuming slot on the front panel. Phase 3 silently swallows the disc and politely asks on the iPad display if you want to play or rip the CD. If you choose the second option (don't worry! — there are no serial killers from Victorian London involved), your CD data will be transferred to the two internal, mirrored 2 TB hard disks (RAID 1) in less than 10 minutes and with no loss of quality. If the CD is badly scratched, you can even run an optimization routine that will reliably eliminate any data errors. And I stress the word reliably!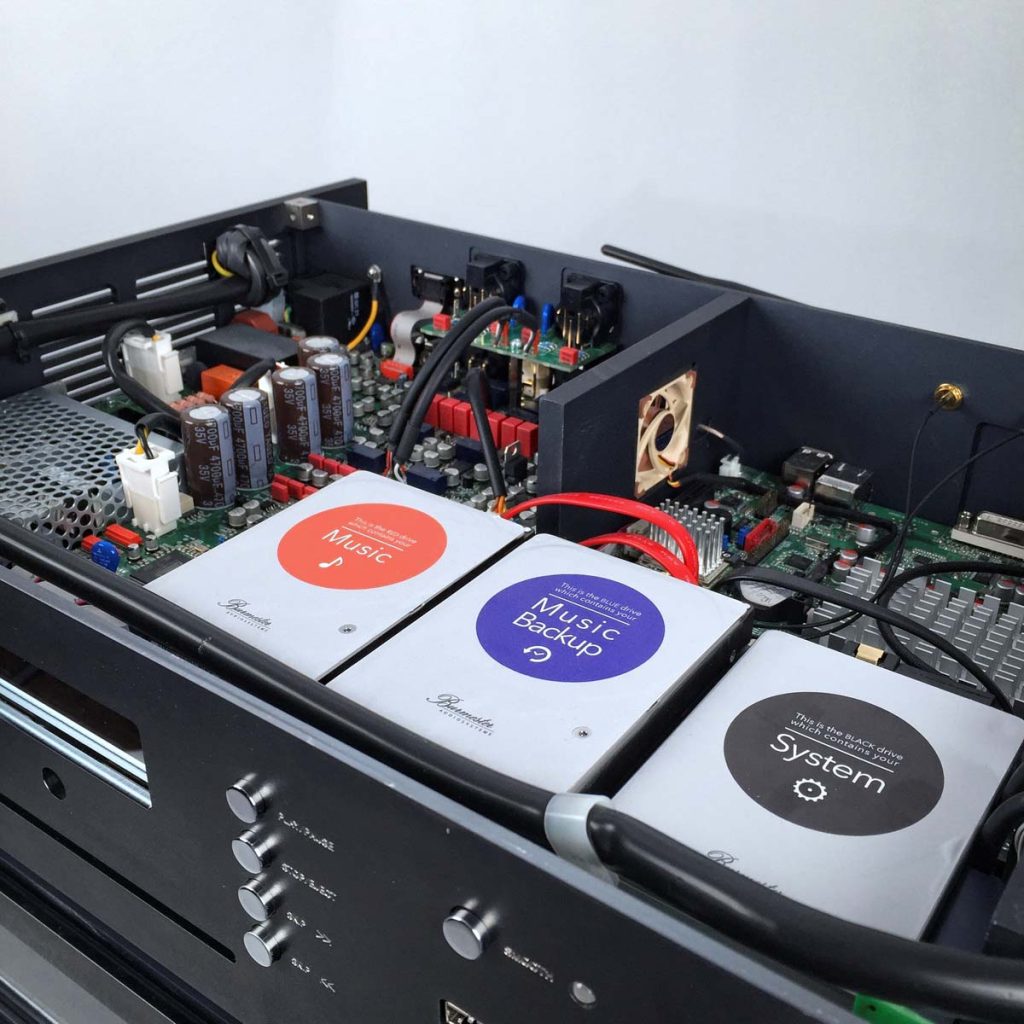 My comparisons revealed that the ripped material on Phase 3's hard disk generally sounds even better than the original CD. While transferring the data, the Burmester uses the track list and CD length to determine which album is it dealing with, subsequently displaying the cover as well as the album and song or movement titles. If it can't automatically find a listing for the album in the international databases (which can happen sometimes — with CD equivalents of "mixtapes," for instance), you can easily add the missing data manually.
Connecting to the local home network is equally intuitive. Once you've supplied the access details, the Burmester Phase 3 does what streamers are meant to do: play the desired music (and collect all the metadata) from your local hard disk. If you prefer, you can also set up a direct USB connection.
It goes without saying that Phase 3 also supports internet streaming services. An equally fascinating part of our test was working through an enormous list of interesting web radio stations. Searching by genre, you'll be pleasantly surprised how many stations around the world have exciting classical music or rousing blues in their repertoire. Doing this also gives you a chance to automatically learn a lot about data rates and bandwidths — by no means every web radio can deliver impressive sound.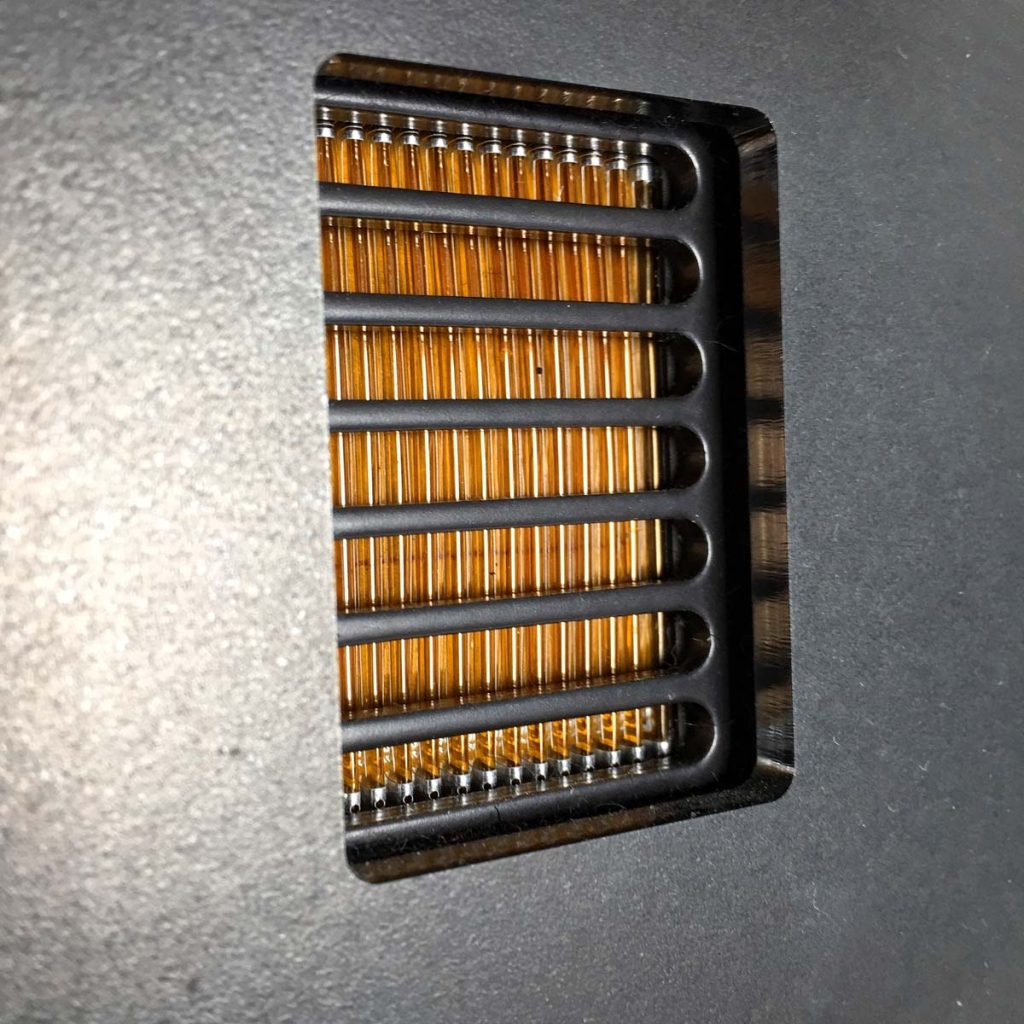 That brings us neatly round to what makes the Burmester Phase 3 stand out from so many of its competitors: the system's sound quality. The fact that I had never really been impressed by streamers in the past had a lot to do with them being mostly "solid" performers. Not worse than that, but definitely not any better. I was a confirmed analog fan, and annoyed rather than impressed by what I often regarded as the exaggerated silkiness and coolness of digital data, especially in the case of hi-res music. So much so that long listening sessions tended to become a challenge rather than a pleasure.
But I've put all that behind me now. I've come to realize that these were the teething problems that often afflict new technologies: The Mercedes-Benz A-Class flipped during the "elk test," the drivers' cabins in German Railway's first Talent 2 trains were intolerably cold and drafty — and streamers sounded much too "digital."
However, the sound produced by the Burmester Phase 3 during my listening sessions led me to soon abandon my old prejudices. Not only did this compact system effortlessly outclass many conventional hi-fi ensembles, it seriously reduced my craving for vinyl. This feeling was definitely reinforced by the system's ease of operation. Not having to kneel on the floor and try to decipher the faded labels on LP or CD spines was a relief, of course, regardless of the tactile experience this might be said to provide. With the Burmester Phase 3, all I needed to do was select Verdi's Requiem conducted by Riccardo Muti. A few seconds later, the room filled with this strikingly paradoxical work, this spectacular and melancholy blend of operatic power and religious fervor, transporting me into the late 19th century on a journey leaving me blissfully unaware of categories such as analog or digital. Switching to the music of Lisa Simone, newly copied onto Phase 3's internal hard disk, the contrast couldn't have been more extreme. But the Burmester had no problems at all making the transition. The bass is crisp with clear contours, and Lisa's voice has an agreeable presence. Despite the production not being any kind of feast for audiophile fans, it comes over as a well-rounded and enjoyable experience that never grows uncomfortable.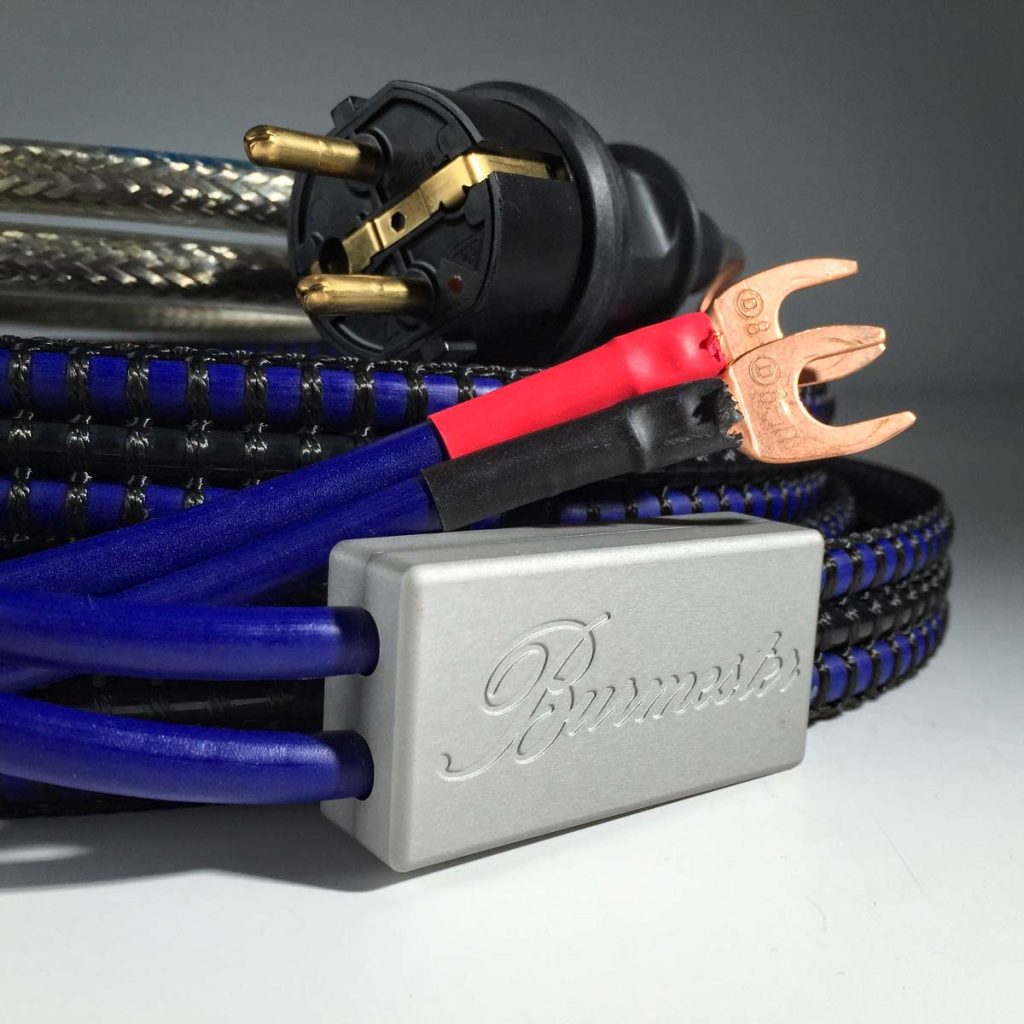 From a visual, tactile, and sound perspective, the newly designed compact speakers that come with Phase 3 — in matching "steel beam" design — are an ideal extension to the system. They only start to be pushed to their limits by booming orchestral pieces played at a volume neither your neighbors nor your own ears will appreciate. But these neat little speakers will have no problem filling even spacious lofts with a wonderfully differentiated and harmonious sound. Anyone who bothers to position his or her favorite sofa somewhere near the precise sweet spot between the suspiciously squat speakers and selects a good recording will be rewarded with a 3-D stage performance that seems to have little to do with the unassuming boxes themselves — a wonderful example that size doesn't always matter.
But we still couldn't resist the temptation to connect up two much larger speakers that just happened to be hanging around FIDELITY headquarters looking for a job. Although this may seem a little strange, the Burmester Phase 3 seems to encourage playfulness, so we thought we'd test its all-in-one electronics unit with boxes other than those included in the set. Lo and behold! Connected up to the impressive Piega MLS 2, Burmester's streamer produced such a remarkable sound that it might have been tailor-made for these demanding Swiss loudspeakers. While other amplifiers quickly capitulate when faced with these amazing-sounding dipole speakers because they crave power and a stable current, the Burmester Phase 3 stays absolutely cool and, also while playing Gabriel Fauré's lavishly performed Requiem, almost off­handedly produces sound levels that shake even the thick window panes of the listening room. The Burmester remains in control, slurs no impulses, is never sharp or piercing — but always clearly shows how good (or middling) the original material is. Compelling evidence of the quality of the amplifier's electronics. Almost more remarkable is the fact that, once reconnected, the compact speakers that come with the set cope pretty well too, leaving nothing to complain about above the lowest octave.
Burmester's Phase 3 all-in­one sound system, including loudspeakers, costs just under €30,000. Certainly a lot of money. But any consideration of this price needs to take into account the many years of top-class music and incomparable ease of operation you can expect from Phase 3. Really a highly advanced computer, Phase 3 can also receive software updates to support improvements such as the new file formats currently being developed — like those such organizations as the Fraunhofer Institute in Erlangen, Germany, are working on. There's nothing to update with the amplifier unit, though. It's already at the top end of the scale. All in all, highly recommended — especially for those who want their all-in-one system to not only sound good, but look good as well.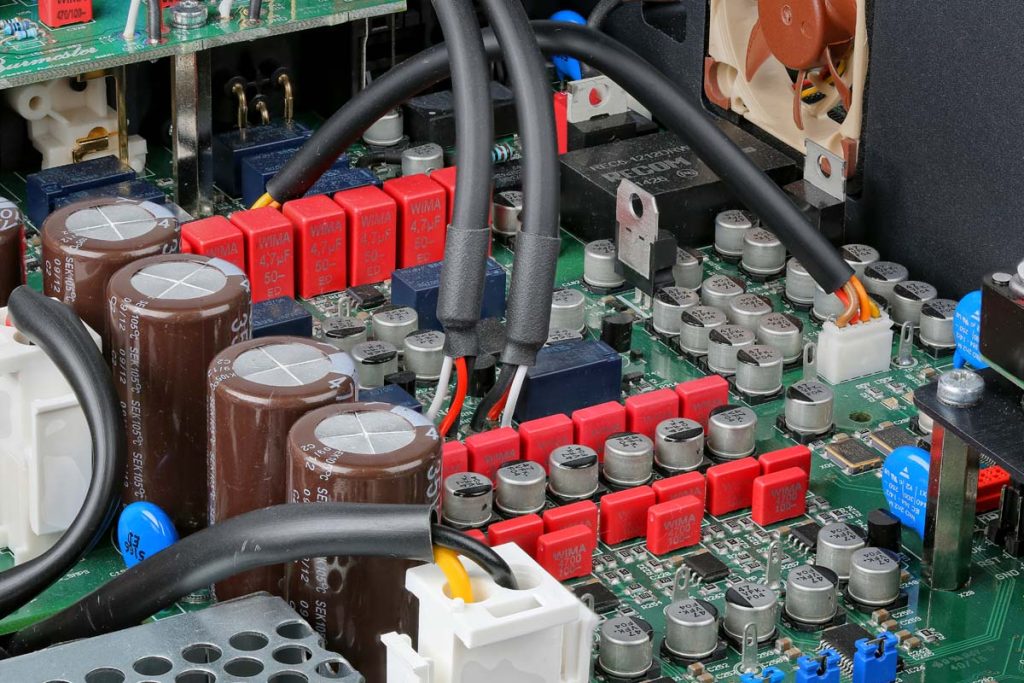 All-in-one sound system
Burmester Phase 3
Set contents: All-in-one-receiver 161 (streamer, music server, CD player, CD ripper, internet tuner, UKW tuner, preamp, power amp) in a steel rack, two B15 speakers on steel stands, loudspeaker cables (2 × 3 m preassembled), remote control, optional preconfigured iPad mini 2 (additional €320)
Supported digital formats: FLAC, WAV, MP3, AIFF, OGG, AAC, ALAC (m4a); stereo 16 and 24 bit, up to 192 kHz | Power output (8/4Ω): Two 100/170 W | Analog inputs: Line in balanced (XLR) | Analog outputs: Line out balanced (XLR), Line out single-ended (RCA), 1x pair speakers (screw-type terminals) | Digital inputs: coaxial, TosLink, USB, LAN, WLAN, Bluetooth | Digital outputs: coaxial, TosLink | Special features: Burmester software, upsampling 96/24 or 24/192 kHz selectable, gapless play, RAID 1 system (two 2 TB hard disks), Apple AirPlay, integration of TIDAL and HighResAudio services, switchable smooth and volume compensation function, extra compartment with glass door for accessories such as media players, etc. | Versions: Retro-style (chrome) or Loft-style (steel) | Usable space in extra compartment (W/H/D): approx. 53/8/29 cm | Receiver dimensions incl. rack (W/H/D): 58/63/41 cm | Loudspeaker dimensions incl. stand (W/H/D): 25/74/44 cm, height adjustable | Warranty period: 2 years, after registration 3 years |
Set price: €29, 800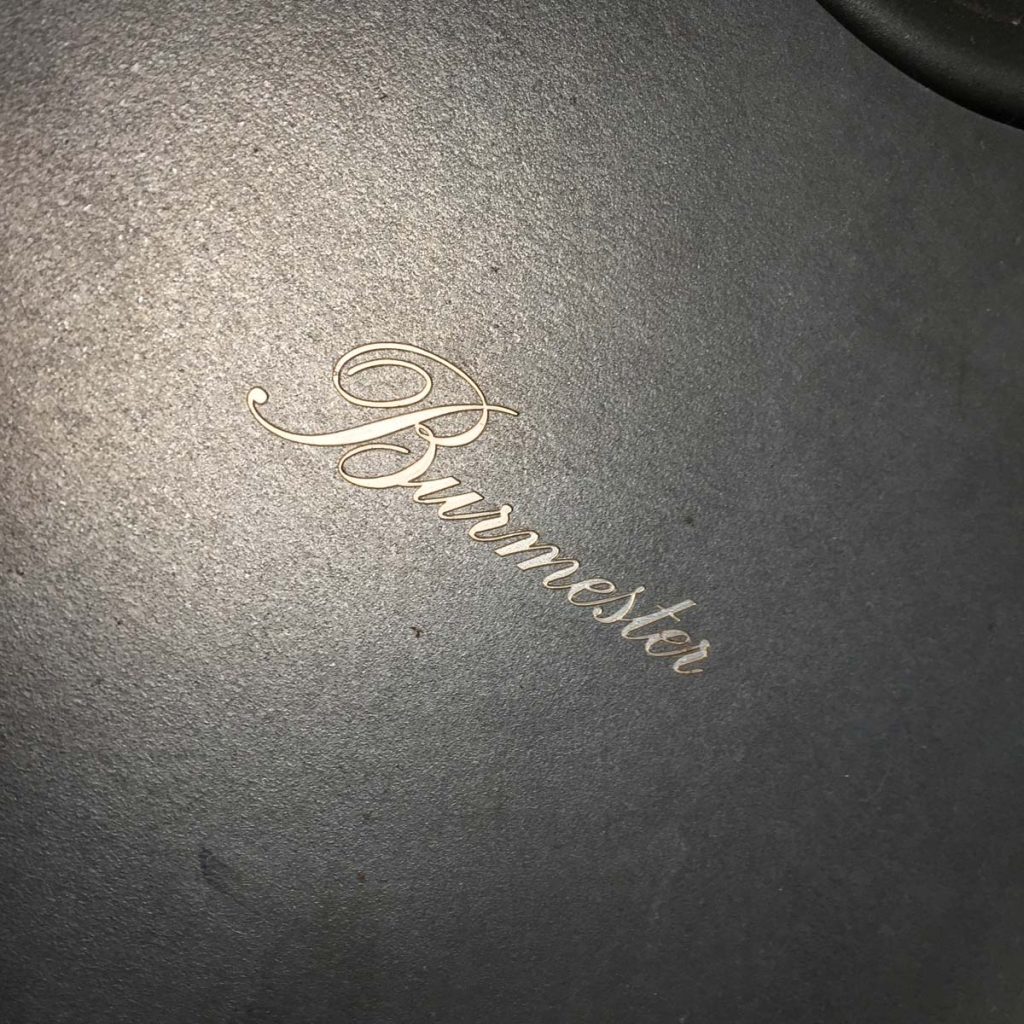 Burmester Audiosysteme GmbH
Wilhelm-Kabus-Str. 47
10829 Berlin
Germany
Phone +49 30 7879680
The stated retail price of the reviewed device is valid as of the time of the review and is subject to change.