Chord Company launches its first-ever power distribution devices – the PowerHAUS power strips bring Chord Company quality to entire systems.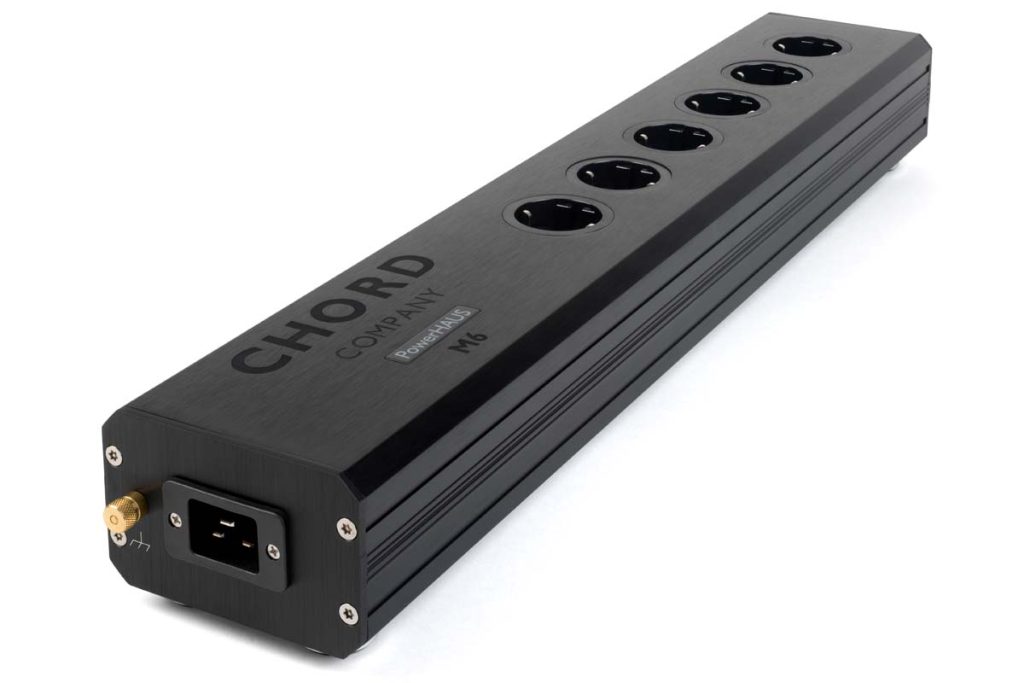 Chord Company has applied its 38-year cable manufacturing expertise to power distribution for the first time. The Wiltshire specialist has unveiled its new PowerHAUS distribution devices. They represent an uncompromising synthesis of design expertise, versatility and high-level build quality.
PowerHAUS is based on an original design and available in two performance levels, the S6 (Studio) and the flagship M6 (Master). The six-way PowerHAUS distribution devices are the result of one of the longest product development phases the company has ever undertaken, following initial research undertaken as early as 2003.
Chord expertise, distilled
The UK-designed and assembled devices are available in both UK and Euro specifications. They distil Chord Company's decades-long understanding of signal and power transfer, and benefit from a unique version of the company's time-proven proprietary ARAY technology, MainsARAY, specially advanced for power distribution.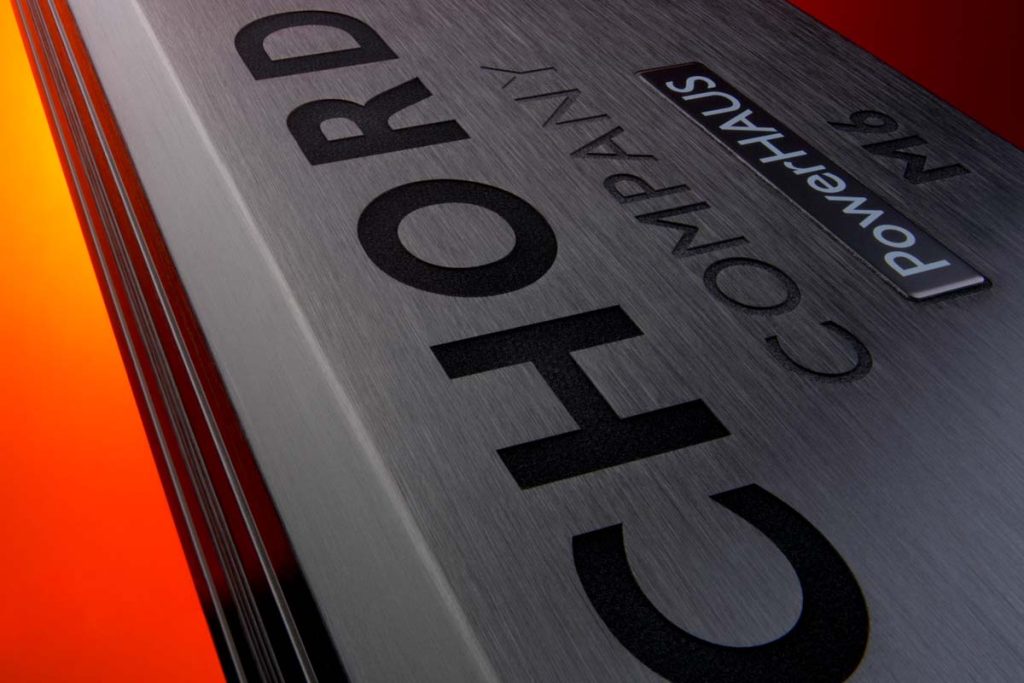 Virtually every component utilised inside the PowerHAUS is uncompromising and has been manufactured specifically for its intended purpose. Accordingly, both devices avoid the use of noisy filters, neon power indicators and switches, all of which reduce sound quality. Their solid aluminium construction also minimises the effects of microphony.
Chord Company's long-term research showed that the best wiring configuration for sound quality avoided star-wiring. Instead, Chord favours three isolated bus bars running in parallel. This limits contact and subsequently reduces high-frequency noise (whilst remaining outside of the circuit). Secluding the earth bus bar from the live and neutral also brought further sound quality improvements during testing.
The flagship M6 offers the best outright performance and utilises three hybrid MainsARAYs fitted in parallel (rather than in series). The S6 retains many of the M6's core features, yet introduces a lower price point. Even so, it offers a significant improvement over standard mains distribution blocks.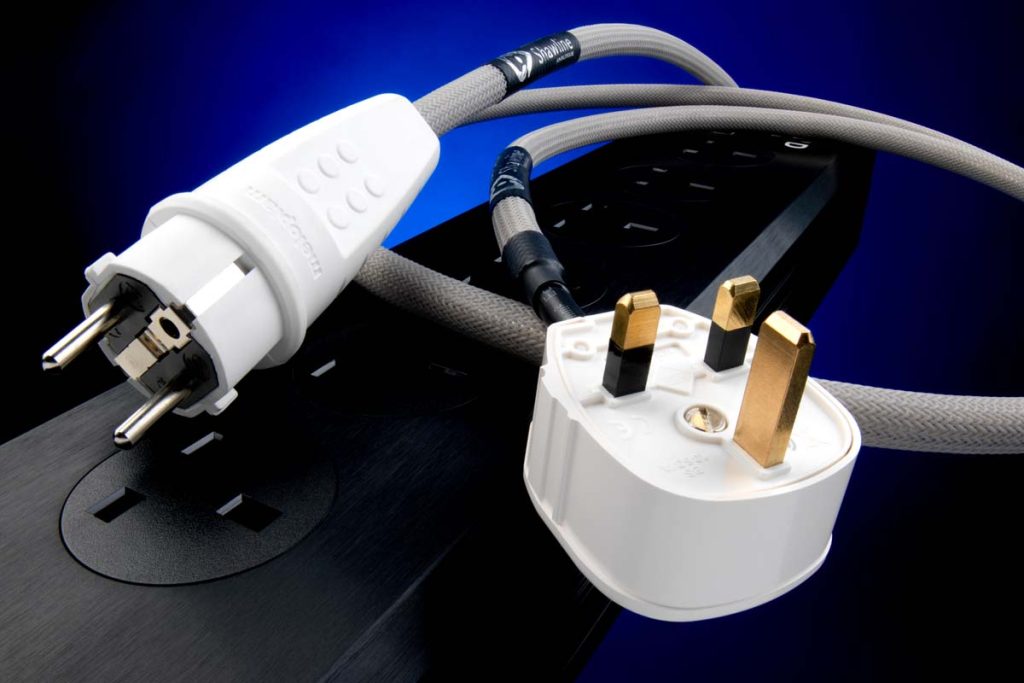 The PowerHAUS blocks benefit from specially selected, high-quality, heavy-gauge cables throughout. The sockets are chosen not just for their reliability, but also their sound performance. A high-performance 16-amp IEC allows the PowerHAUS blocks to cope with even the most demanding home audio systems.
PowerHAUS further information and background
Since its formation in 1984, Chord Company has been involved in mains distribution as part of testing, exhibiting and demonstrating its signal-carrying cables. Over the years, the company has witnessed many different forms of cabling and wiring topologies, both professional and one-off designs. These have varied from using very heavy-duty cables with specialist connectors and many different combinations of filters, right through to hard wiring to the equipment. These different approaches sometimes resulted in limited improvements and unfortunately, quite a few of these designs would not meet current electrical safety regulations.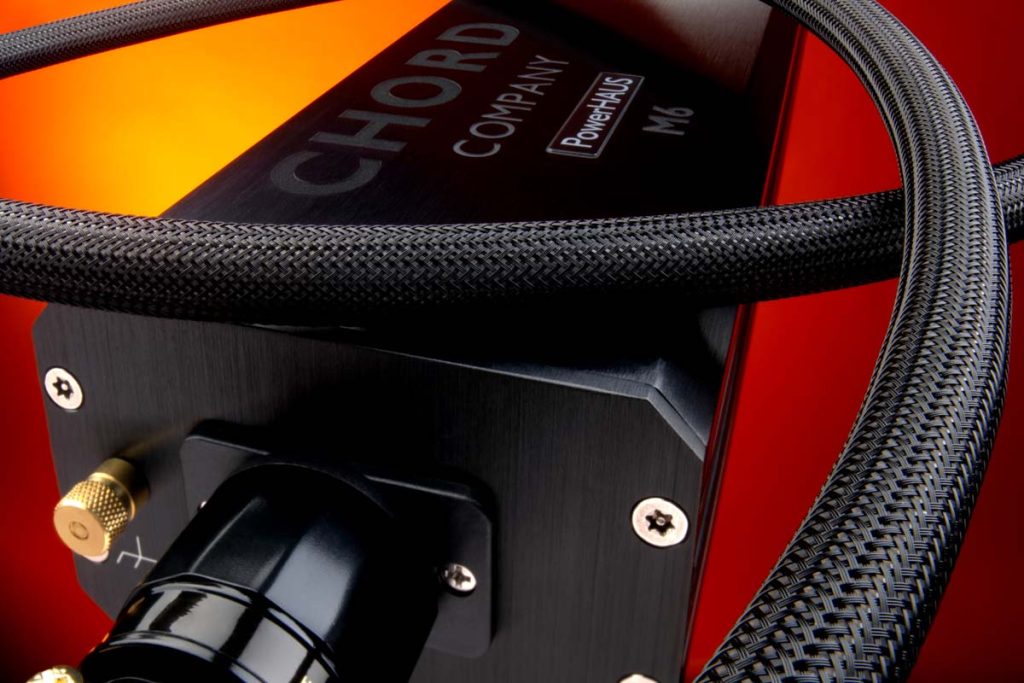 In 2003, Chord Company started to develop a distribution system that would be suitable for domestic use for staff and later, customers, using star wiring. The first stage involved improving the quality and the shielding of the MainsARAYs inside the box to stop them talking to each other.
Over time, requests came in to develop something suitable for bigger systems, requiring more sockets to power-up. With the massive increase of RFI and switch-mode power supplies ever present in modern audio systems, star wiring was, in Chord Company's opinion, no longer a go-to solution for providing multiple power sources.
Having previously developed ARAY technology for interconnects, the company was already looking at creating GroundARAYs and PowerARAYs to try and improve power supplies to systems. It began by looking at the interaction of the live and neutral on the earth, and trying to maintain as clean an earth supply as possible (any noise on the earth causes issues to the final performance).
The successful implementation of the MainsARAY led to the development of PowerHAUS.
Specifications
Six output sockets (UK or Euro)
Input socket: 16 amp
Outlet ratings: 13 amp (UK)/16 amp (EU)
Rated power and/or current: max 16 A
Supply voltage: 100-250 V
Frequency: 50/60 Hz
Price and availability
The suggested retail price for the PowerHAUS M6 is £2,000, for the PowerHAUS S6, it is £1,000. Both are available now and come supplied with a standard black power cord.
The stated retail price of the reviewed device is valid as of the time of the review and is subject to change.