Hand-made in the UK for a quarter of a century, Chord Company's new SignatureX is its best version yet.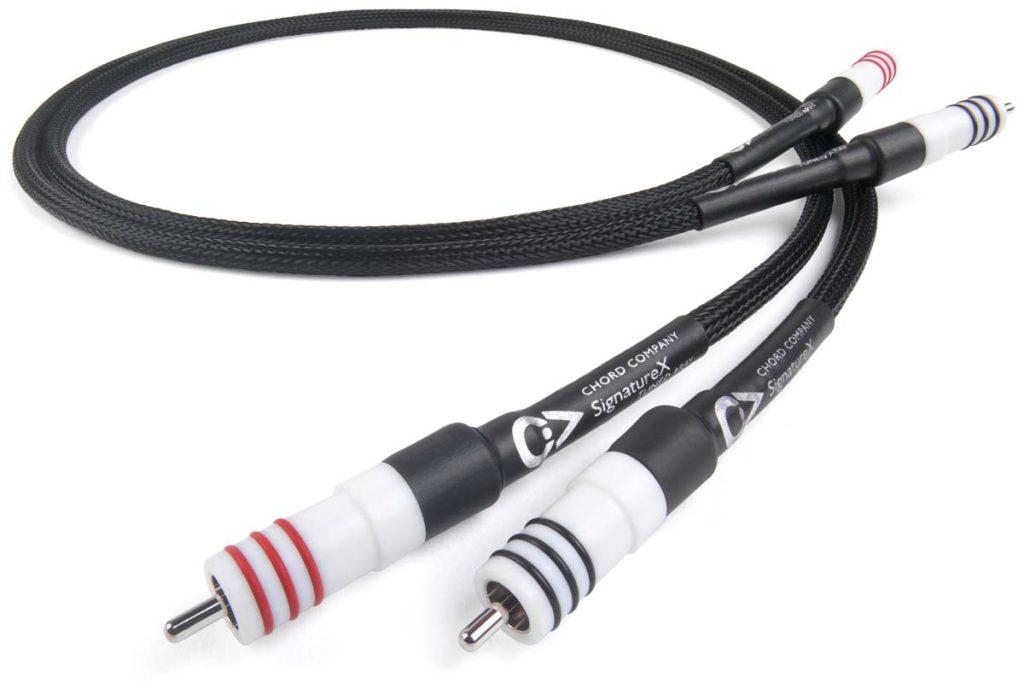 Chord Company has reimagined a classic, time-proven analogue interconnect from its longest-running cable range, Signature. The new Chord SignatureX Tuned ARAY features upgraded materials, construction and specification. The Result is the best Signature analogue interconnect in the range's 25-year history.
The new SignatureX Tuned ARAY is a cutting-edge high-performance analogue interconnect benefitting from the latest Chord Company cable technologies. In addition to this, it draws on the Wiltshire specialist's near-40-year UK cable design and manufacturing expertise.
Handmade in England for 25 years, Chord upgraded the new SignatureX Tuned ARAY with XLPE (Cross-linked Polythene) insulation, following its earlier introduction in the award-winning SignatureXL speaker and power cables. The upgraded insulation complements the high-performance shielding architecture and proprietary Tuned ARAY conductor geometry technology carried forward from the previous generation model.
SignatureX Tuned ARAY benefits from ultra-low-mass RCA connectors (with precision PTFE surrounds); high-performance XLR and DIN connectors are also available. The contact areas/pins are plated with the recently released ChorAlloy plating technology and a special zero-compression strain-relief system cleverly avoids any changes in impedance where the cable is terminated.
The cable's high-quality conductors are multi-stranded silver-plated OFC types with XLPE insulation, complemented by a high-density silver-plated braid and foil combination for high-frequency shielding.
The SignatureX Tuned ARAY interconnect is available in a range of useful configurations, including DIN, RCA and XLR to suit all Naim Audio devices, including the NAP250/300/500 and the new Classic range, a turntable-ready version (to order), plus tonearm cables in slim (two-conductor) or reference (four-conductor) versions from 1.2m, fitted with straight or right-angle tonearm connectors.
Chord Company is also taking the opportunity to announce that all future Signature range interconnects will be upgraded to XLPE insulation.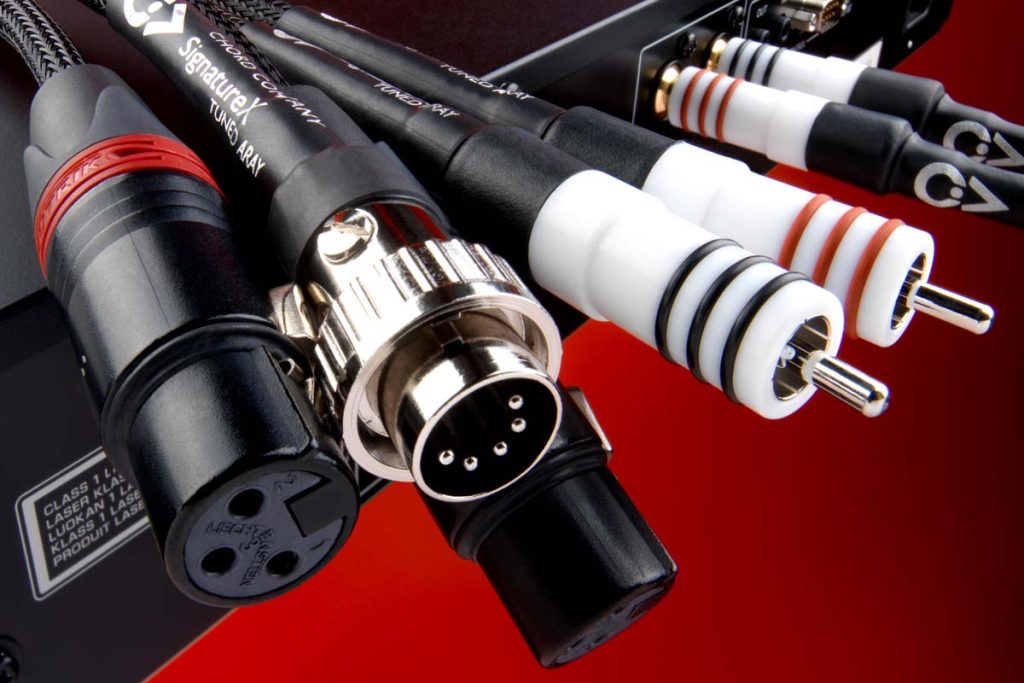 Price and availability
The Chord SignatureX Tuned ARAY analogue interconnect is available to order now. The recommended retail prices start from £1,000 (1 m).
The stated retail price of the reviewed device is valid as of the time of the review and is subject to change.