Jazz is like a dense forest where it s easy to overlook something important. Hans Jürgen Schaal points out a few highlights of jazz history we may have missed.
The producer of the Blue Note label was an absolute piano freak. Alfred Lion, a native Berliner, started his company in 1939 with the "Piano Ticklers" of boogie-woogie and later enabled many important keyboard artists to make their debut album – from Thelonious Monk and Horace Silver to Herbie Hancock and Andrew Hill. He also became enthusiastic about the pianist Sonny Clark. This young man had moved from Pittsburgh to California in 1951 and returned to the East Coast in 1957. He had left as a fresh-faced bebopper, then adapted the cool West Coast sound, and now plunged into the hot, funky hardbop of New York. Sonny Clark's piano playing reflected all three styles and created from them something of his own of virtuoso elegance. Alfred Lion was not the only one who appreciated this. The saxophonist Johnny Griffin once said: "Sonny was something different. He had a special finesse, he was completely himself."
Sonny Clark lived to be only 31 years old. Sinister rumors surrounded his death, which soon plunged his memory into fog. Although the pianist can be heard on some 60 (!) albums, the jazz world quickly forgot him. In Martin Kunzler's Jazzlexikon (1988) he did not even get his own article. In the British Penguin Guide to Jazz (1994), he was dismissed as an "inspired amateur." It was different in Japan, where the retro cult of hardbop began in the 1980s. ("Every American and European label is available here," jazz critic Hideki Sato claimed at the time.) In Tokyo's jazz cafes, Sonny Clark was considered one of the great heroic figures in jazz history. His album Cool Struttin', in particular, enjoyed immense popularity. When the spark finally spread to America and Europe, All About Jazz also suddenly discovered "one of the greatest blue note albums of all time." Even the Penguin Guide to Jazz revised its judgment of Sonny Clark and called Cool Struttin' a "key work of hardbop".
The album opens with the title track, "Cool Struttin'," a midtempo blues that does indeed saunter along irresistibly relaxed. By the way, the matching cover photo, which contributed quite a bit to the cult of this record, shows the pretty legs of Alfred Lion's wife Ruth.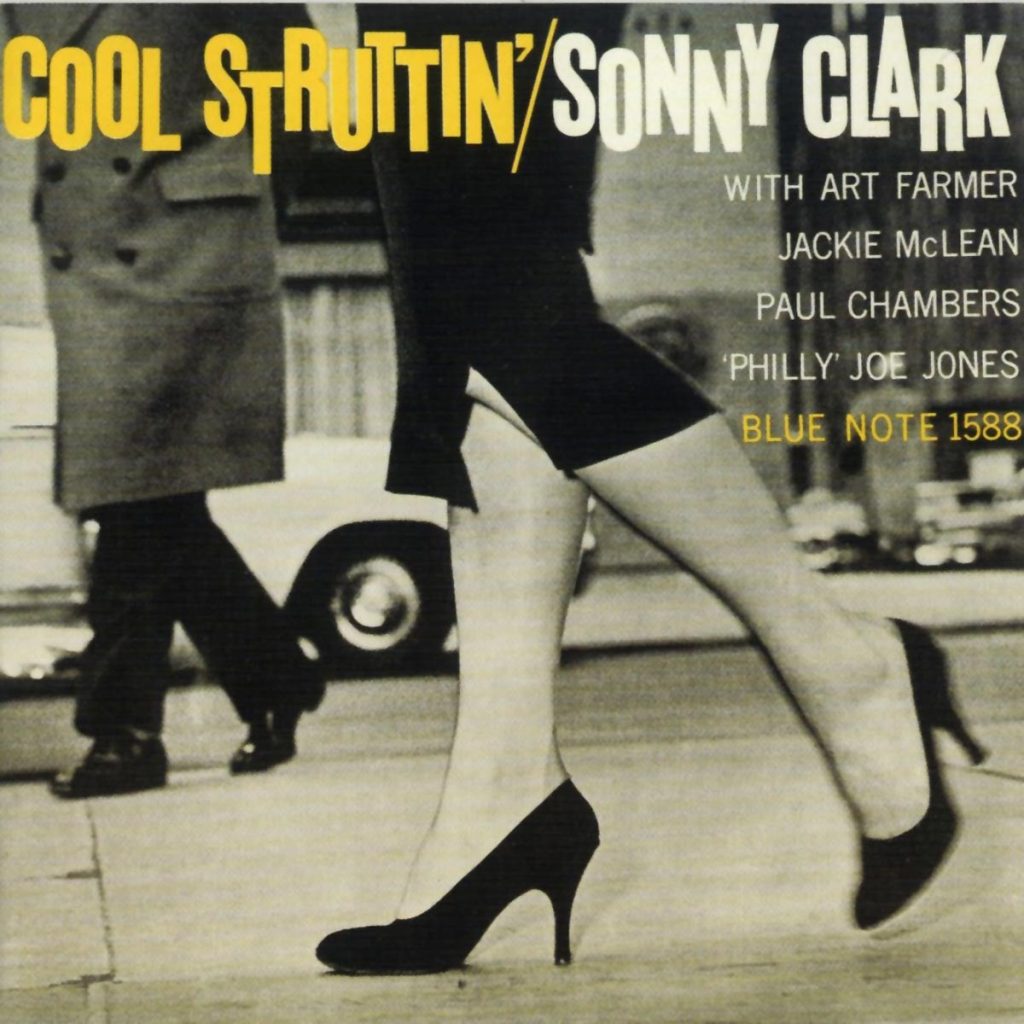 The way Sonny Clark dives into his solo on the piano following the theme has a place among the great moments of hard bop. The following piece "Blue Minor" with a bridge in Latin beat has also long been a classic. The band's special coolness owes much to its proximity to the aesthetics of Miles Davis. Art Farmer (trumpet) was quasi the Miles of hardbop, Jackie McLean (alto saxophone) was Miles' protégé – the two form an unbeatably exciting team here. Paul Chambers (bass) and Philly Joe Jones (drums) were part of Miles' band in 1958 anyway. It's no coincidence that the third track on the cult album is a fast bebop blues by Miles Davis: "Sippin' At Bells".
The stated retail price of the reviewed device is valid as of the time of the review and is subject to change.