The Etta James album At Last! is the perfect subject for a stereo versus mono comparison.
Singer Etta James landed a few hit singles in the R&B charts in the 1950s. Around this time, shellac was replaced by vinyl, and most LPs were available in stores as both mono and stereo pressings. In 1961, Phil and Leonard Chess produced Etta James's debut LP: At Last!
At last indeed! The Chess brothers had realized her voice was far too expansive to be confined to just the Afro-American music market. So they put together a repertoire that perfectly showcased Etta James's jazz, rock 'n' roll, soulful pop, and, first and foremost, blues qualities. In the process, Chess Records firmly set its sights on the crossover charts for which Elvis Presley's manager, Colonel Parker, had softened up his protégé so much that he had lost all his bite and gone bland; yet while the fully ripened Elvis freaks were simply fed more country slop and sickly sweet Hollywood hits, every track on At Last! proved meaty and substantial.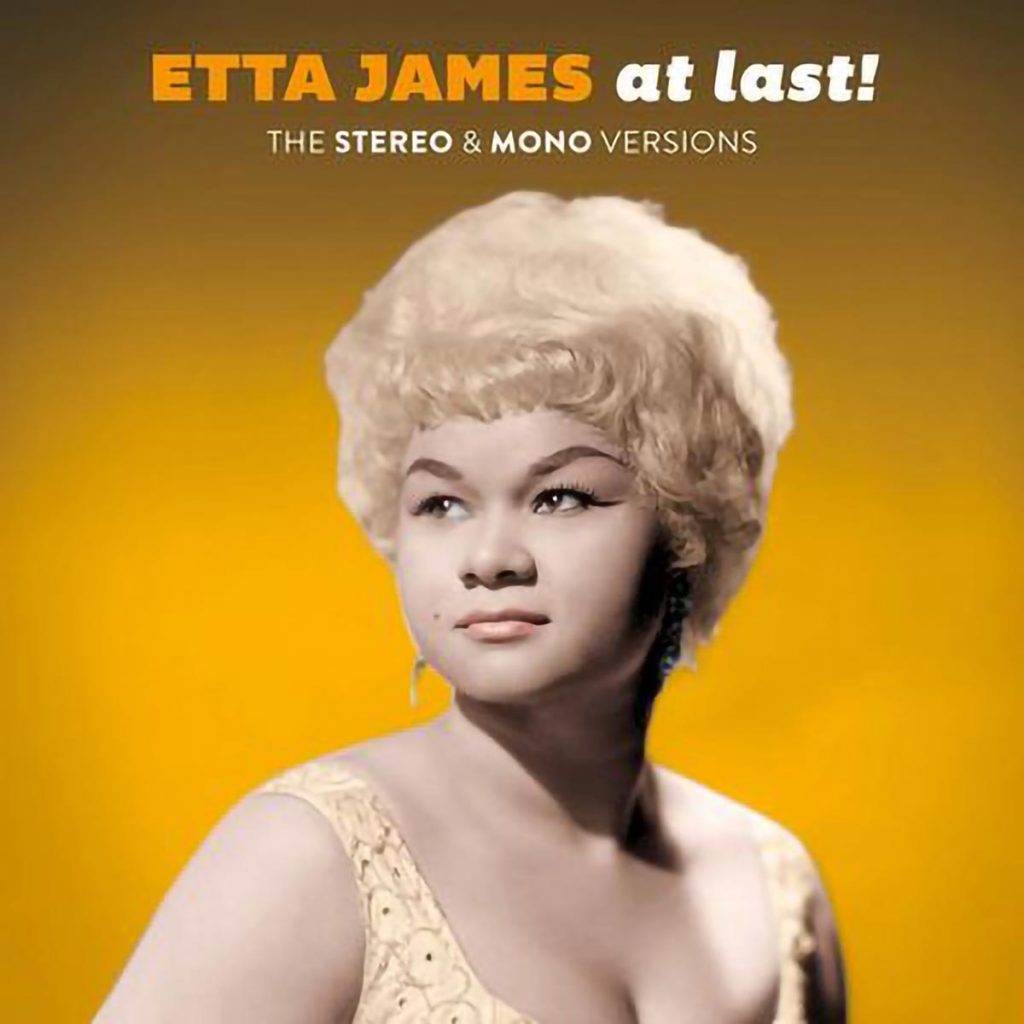 Take, for example, the blues-rock classic "I Just Want to Make Love to You." The stereo mix accentuates the dialog between the rich and luscious lip-smacking saxophone in the left channel and the more restrained violins responding from the right, creating a truly wonderful ping-pong effect! Yet the singer lacks some dynamic reserve needed to express her true soul power, at least on the CD At Last! The Stereo & Mono Versions. As a result, the mono track on this digital disk is recommended because it makes the wind section and the strings sound exactly as if they had been positioned at the back of the recording studio, allowing James to shine through at the front. The CD version includes both mixes of her debut album plus four mono bonus tracks that were recorded with the same studio musicians in 1960.
For the vinyl double album bearing the same name, the two different mixes were each pressed on a 30-centimeter disk. "I Just Want to Make Love to You" on the stereo LP also sounds extensively fanned out yet the singer compellingly comes across as the person running the show. Her voice sounds just as rich and full-bodied as it does soft and smooth — for fans of James's "soul pipes," perhaps even a little too soft and smooth. The drum elements are accentuated crisply in stereo. In the early 1960s, some mixing engineers had already come to believe in the success of stereophonic sound.
Yet with the next track, the title track, James displays her strengths more convincingly in monophonic sound. The mono vinyl also makes for a more enjoyable listening experience and may well be suitable for life's romantic soft-rock moments. Anyone keen on being able to keep a sharper ear trained on the musicians will, however, prefer the stereo mix.
Etta James At Last! The Stereo & Mono Versions | Label: Green Corner/inakustik | Format: two LPs (180 g) or one CD