Covering normally refers to songs being performed by other artists, but actual album covers attract their share of impersonators, too. The covered cover: Is it a witty reference, respectful homage or parody? Or is there a deeper meaning behind it?
The album Hot Rats (1969) was the first by Frank Zappa to enter the album charts in Germany. In Great Britain, Australia, the Netherlands it even reached the Top 20. Many at the time thought it was the best Zappa album up to that time. Some even said it was his only good one. In the USA, however, things went quite differently – there, Hot Rats did worse than any Zappa album before it. For Zappa, that meant "Another flop!"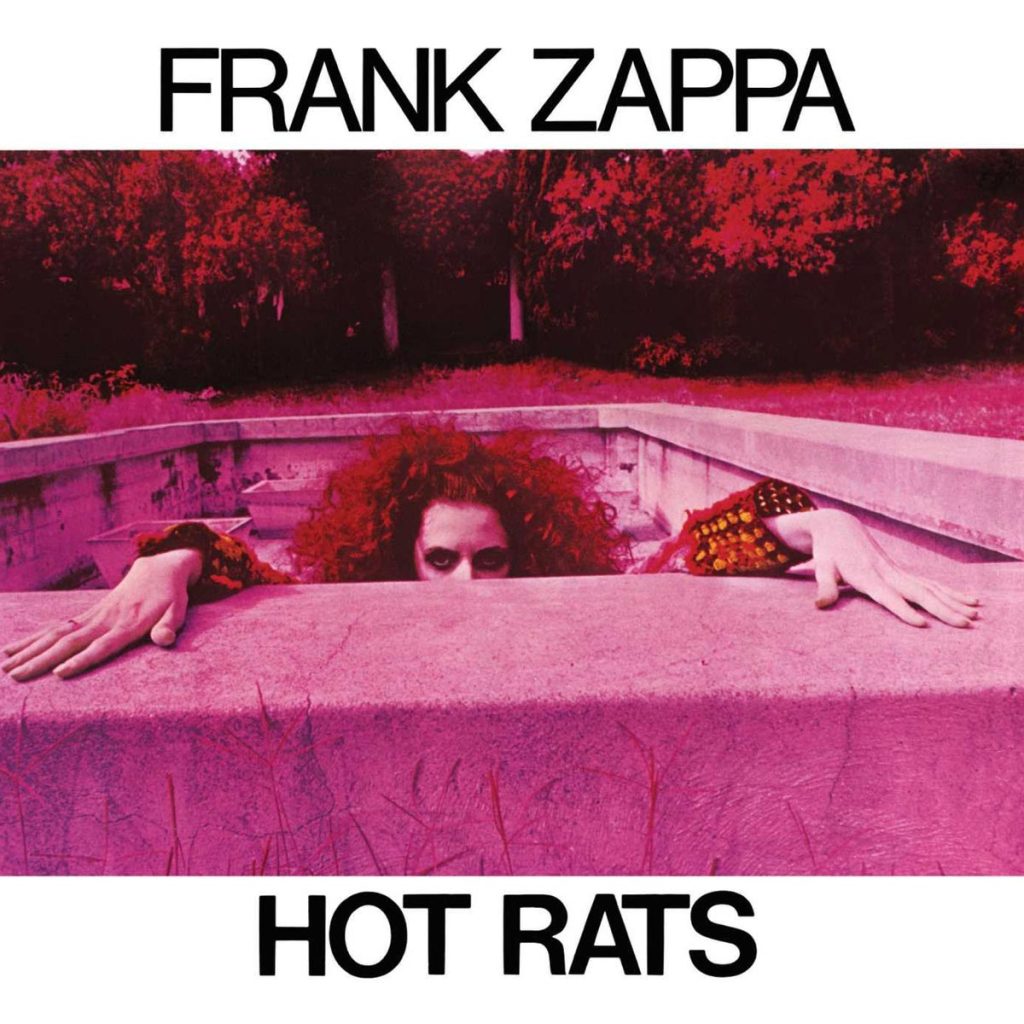 One thing is clear: Hot Rats was different. Only a few months before, Zappa had broken up his band, the notorious, wildly anarchic Mothers Of Invention, known for their "colorful, evil political rock cabaret" (Christian Graf). The reason for the breakup: there was too little income to continue paying the musicians a fixed salary. Zappa did not terminate the collaboration, but the firm basis. "Hot Rats" was then created virtually as a solo album with specially hired comrades-in-arms. The most important of them Zappa actually took over directly from the Mothers – it was Ian Underwood, who was later to make a career in Hollywood with film music. Underwood replaces at least half a dozen musicians on Hot Rats, playing piano, Hammond organ, saxophones, clarinets and flutes. Zappa had written complex polyphonic horn arrangements that Underwood had to master all by himself via multitrack. They were already using a 16-track machine.
Zappa drew the other musicians largely from the R&B and jazz scene, including electric violinists "Sugarcane" Harris and Jean-Luc Ponty, bassists Max Bennett and Shuggie Otis, drummers John Guerin and Paul Humphrey. Finally, the band leader practically only plays the electric guitar here – this, however, he does persistently. Hot Rats is where we first hear Zappa's really long solo parts. Therefore, the album was later occasionally called a pioneering act of rock jazz – it is a mixture of rock beat, blues riff, funk rhythm and extended improvisation. Underwood and Harris also have solos lasting several minutes. Captain Beefheart provides the only vocal interlude in "Willie The Pimp." Before long, however, he's done singing, and the piece then goes on for another eight minutes. Zappa worked closely with Captain Beefheart (Don Van Fliet) at the time – he had just produced his album Trout Mask Replica.
Zappa was also the producer of the first and only album of the girl group GTO's, which was formed at his instigation. The "boss" of the GTO's ("Girls Together Only") was Christine Frka (the name is Croatian) – she worked for Zappa as a nanny for the daughter Moon Unit. Frka liked to invite her girlfriends to dance – at Zappa's house. These seven girls didn't possess great musical talents, but they were into rock, into rock musicians and into drugs. Zappa and several colleagues (including Ian Underwood, Jeff Beck, Rod Stewart) served as studio musicians during the recording of GTO's album. The album was then released at virtually the same time as Hot Rats – and the woman holding onto the edge of the pool on the cover of Hot Rats is none other than Christine Frka, Zappa's nanny, photographed with an infrared camera. The pool she's peeking out of is said to have once belonged to actor Errol Flynn. Cal Schenkel, who designed about 20 Zappa albums, did the cover design. He owed Zappa his entire design career, by the way – he lived and worked in Zappa's house.
The six tracks on Hot Rats have become Zappa classics without exception. The opener, "Peaches En Regalia" (the title is an English-Spanish mix), is even the most covered Zappa composition ever (by far). Cover versions of his music are especially popular in Italy, where people like to claim Zappa as a "compatriot" (see FIDELITY 36). The name "Zappa" is actually of Italian origin – both of the musician's parents had their family roots in Italy. Italian drummer Jacopo Giusti is also a big Zappa fan, calling his music "a source of happiness." With the band Fattore Zeta, Giusti has already recorded several Zappa tribute albums. He has also performed repeatedly at Zappanale, the annual Zappa festival in Bad Doberan.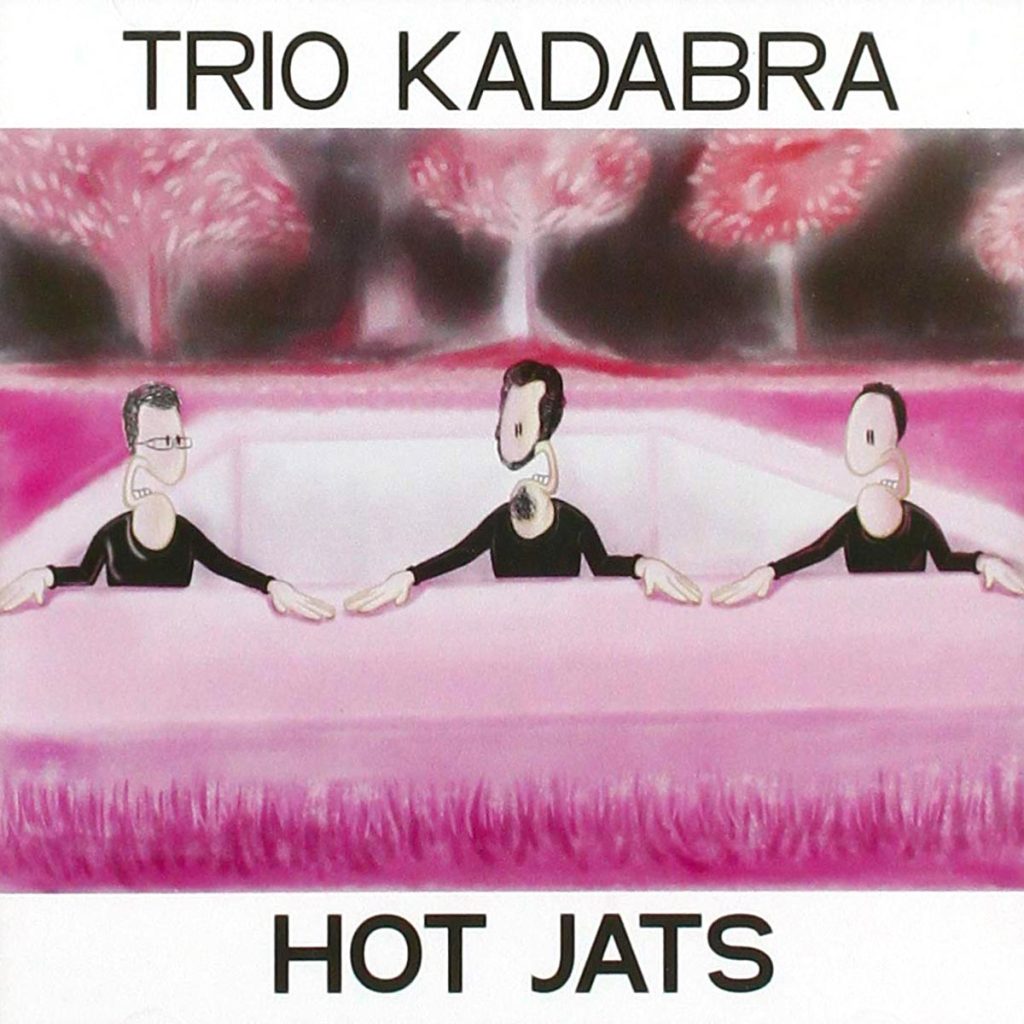 Now, for the album Hot Jats (2017), Giusti teamed up with pianist Massimiliano Fantolini and bassist Mauro Giannaccini to translate a number of Zappa tunes into a small jazz format. (The album title Hot Jats probably originated as a cross between "Hot Rats" and "Hot Jazz.") The "jazz sound" of the piano trio is given precedence over high-stung jazz quality of the interpretation on this one. It includes at least two pieces from the album Hot Rats: "Little Umbrellas" and "Son Of Green Genes". The rhythm concept of Trio Kadabra is predominantly rocking (binary), but occasionally swinging (ternary). Zappa's waltz "King Kong" turned out to be particularly interesting, with Miles Davis' "All Blues" as the introduction and King Crimson's "Frame By Frame" as the conclusion in 7/8 time. Graphic artist Pietro Scuderi packed comic caricatures of the three musicians on a drawn cymbal edge. By the way, the model on the original cover, Zappa's nanny, already died at the age of 22 – of an overdose.
Frank Zappa: Hot Rats (1969, Bizarre/Reprise/Barking Pumpkin/Zappa)
Trio Kadabra: Hot Jats (2017, GT Music)
Frank Zappa – Hot Rats on discogs
Trio Kadabra – Hot Jats on discogs
The stated retail price of the reviewed device is valid as of the time of the review and is subject to change.