The new star of the Armonia collection and a breath of fresh air in Xavian's offer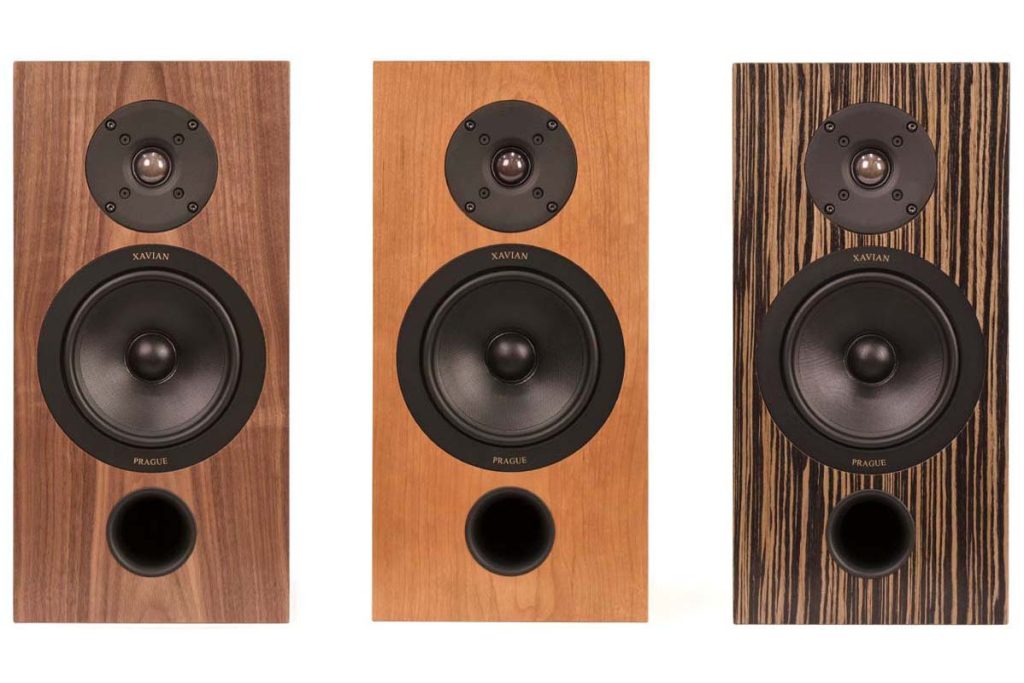 After the floorstanding models Concerto and Concertino, Prague-based loudspeaker manufacturer Xavian now introduces a new standmount loudspeaker to round off the line-up. The new star of the Armonia range, the Xavian Aria is another fresh breath of new and clean air in Xavian's collection.
Nestled in classic shapes, it features select Danish Scan-Speak drivers, characterised by low distortion and high sensitivity, allowing the Aria to deliver the best performance at low and medium volumes. It has a remarkable voicing and lightness of presentation, which is unusual in bookshelf loudspeakers. The speaker cabinets are hand-veneered and manufactured with our traditional unsurpassed attention to workmanship.
Harmonious solutions
high sensitivity, vividness of reproduction and musicality
easy load even for tube amplifiers
bitumen composite damping for ideal driver operating conditions
cover grille with hidden magnets (extra charge)
selected custom Scan-Speak drivers
driver pairing within +/- 1 dB
front bass-reflex for easy installation
Mundorf and Jantzen components with high precision in crossovers
Availability and pricing
The new Xavian Aria is available now and can be ordered in the following finishes: Zebrano, Rosewood, Cherry, Walnut, Oak, Black High Gloss and White High Gloss. Recommended retail prices start at 3 000,- Euros per pair. Optional black magnetic cover grills can be purchased for an additional 150 Euros per pair.
About Xavian
Xavian is a Prague based loudspeaker manufacturer founded and run by Turin-born Roberto Barletta more than 25 years ago. Initially, he personally assembled each speaker, personally designed each crossover and personally supervised the quality controls. Over the years Xavian has grown, the number of models has increased, its products have become available in several countries worldwide and collected many awards from the different parts of the world. Still today Roberto Barletta personally checks the finishes and overall quality controls. In 2011 David Hyka joined the Xavian team, one of the most experienced and talented audio engineers in the world.
The stated retail price of the reviewed device is valid as of the time of the review and is subject to change.