New flagship DAC/preamp offers PS Audio's latest technologies to deliver extraordinary sound quality and flexibility.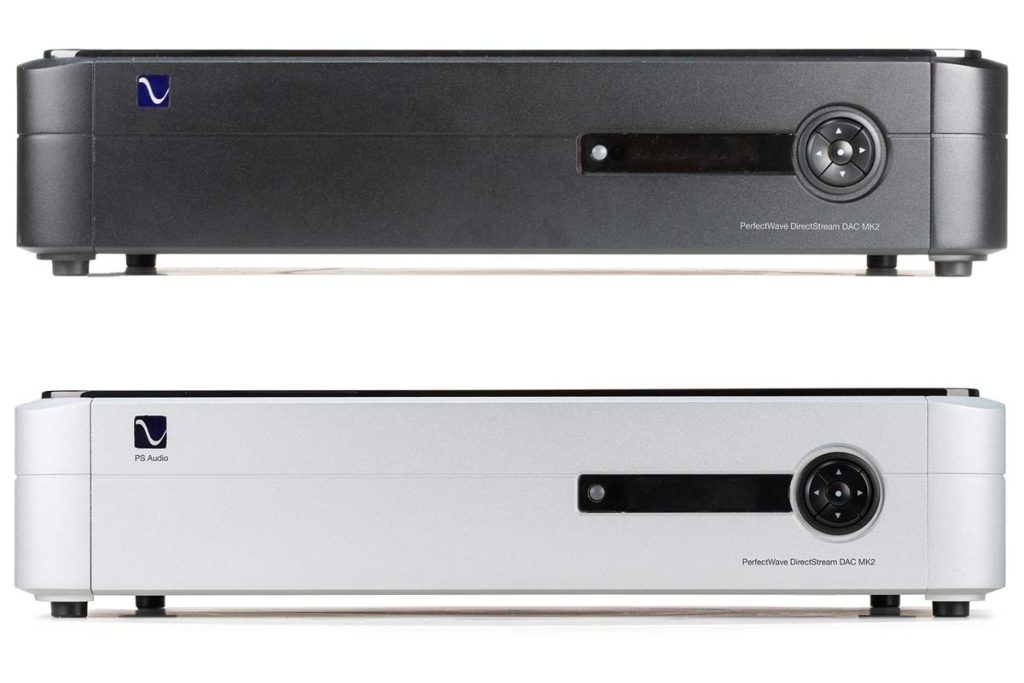 PS Audio is now shipping its PerfectWave DirectStream DAC Mk2, successor to the acclaimed original version. The DirectStream DAC Mk2 incorporates a host of newly-developed PS Audio technologies to deliver a new level of sonic excellence in digital audio playback, as well as with easy setup and the convenience of remote-control operation. Additionally, its built-in volume control enables it to function as a digital preamp and be directly connected to a power amplifier.
The DirectStream DAC Mk2 employs a FPGA (field-programmable gate array) using PS Audio-designed software, rather than standard off-the-shelf integrated circuits. This FPGA design enables the software to be custom-tailored for the highest level of audio performance. The software is user-upgradeable to accommodate any potential updates.
The DirectStream DAC Mk2 converts all input signals to a high-sample-rate 50-bit version, which is then converted to pure DSD and then to analog. The DirectStream DAC Mk2 accommodates PCM sources up to 705.6 kHz as well as DSD up to 256. The extreme processing power of the FPGA design has significant sonic benefits, yielding a remarkably natural sound with extraordinary resolution, depth and dynamic impact in addition to complete freedom from digital artifacts. The DirectStream DAC Mk2 is fully balanced from input to output.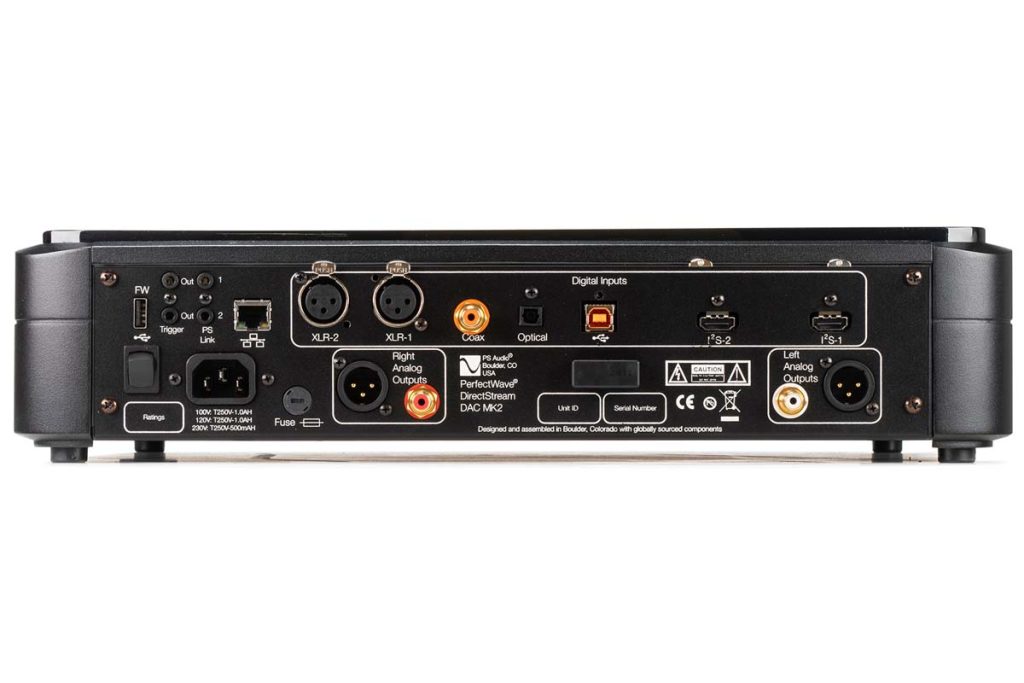 Galvanic Isolation
The PS Audio DirectStream DAC Mk2 eliminates noise and jitter by galvanically isolating not only every input and output, but also the ground and power connection. It offers a host of inputs including two I2S, two balanced, coaxial, optical and USB inputs. The DirectStream DAC Mk2 also provides balanced and single-ended analog audio outputs. Moreover, it features an all-new attenuator architecture for maximum signal quality at any volume level, and can be connected directly to a power amplifier or used in conjunction with a preamplifier.
The DirectStream DAC Mk2 is easy to set up and use, thanks to its streamlined front panel menu display and full-function remote control, which can also be used to operate other PS Audio components.
Like every PS Audio product, meticulous attention has been paid to parts selection and construction. The PerfectWave DAC Mk2's elegant design matches other PerfectWave components, and it's available in silver or black.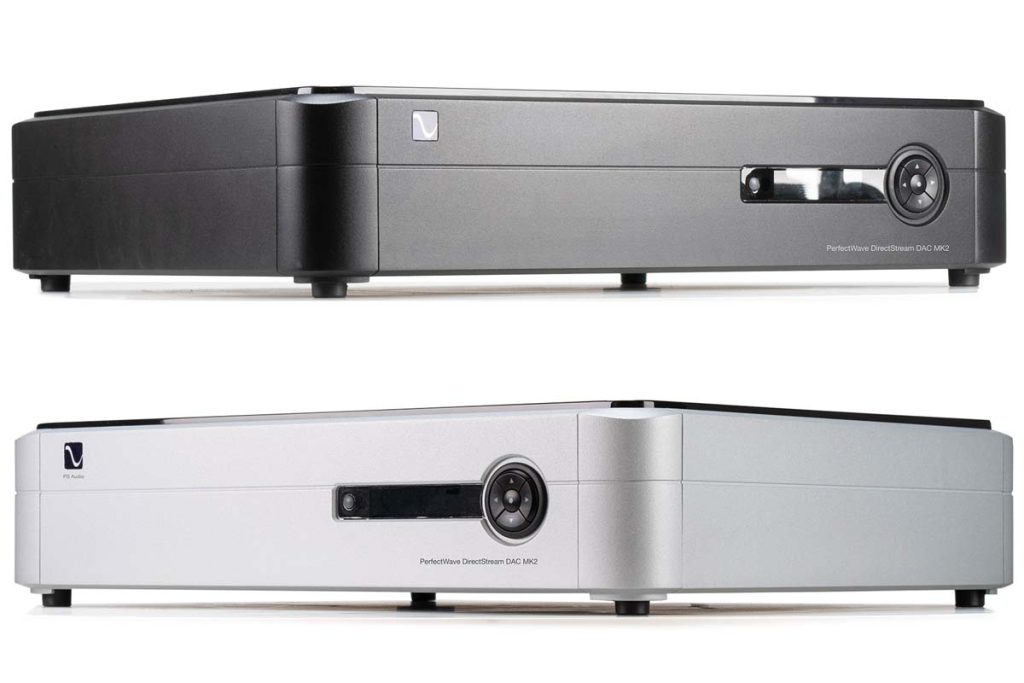 PerfectWave DAC Mk2 key Features
Two I2S, two balanced, coaxial, optical and USB inputs
Exclusive FPGA circuitry offers superior sound quality and user upgradeability
Balanced and single-ended analog outputs; fully balanced design from input to output
Accommodates all PCM sources up to 705.6 kHz and DSD up to 256
Built-in volume control enables use as a preamp
Galvanically isolated inputs, outputs, and ground and power connections
Remote control or front-panel operation; remote can be used to operate other PS Audio components
Plug-and-play with no configuration required
Available in silver or black
14″ x 17″ x 4″, 30 lbs.

Availability and Price
The PS Audio PerfectWave DAC Mk2 is available now at a US manufacturer's suggested retail price of $7,999.
The stated retail price of the reviewed device is valid as of the time of the review and is subject to change.