Granted – the idea is anything but new at this point: Bach meets modernity.
Against the backdrop of the rediscovery of polyphonic compositional structures in the 20th century, it has almost become a discographical running gag to combine the supreme patriarch of baroque compositional complexity with the grandmasters of contemporary music. And when the names of the composers then align in an alliteration as wonderful as Bach-Berio-Boulez, publishing something along those lines becomes essentially mandatory.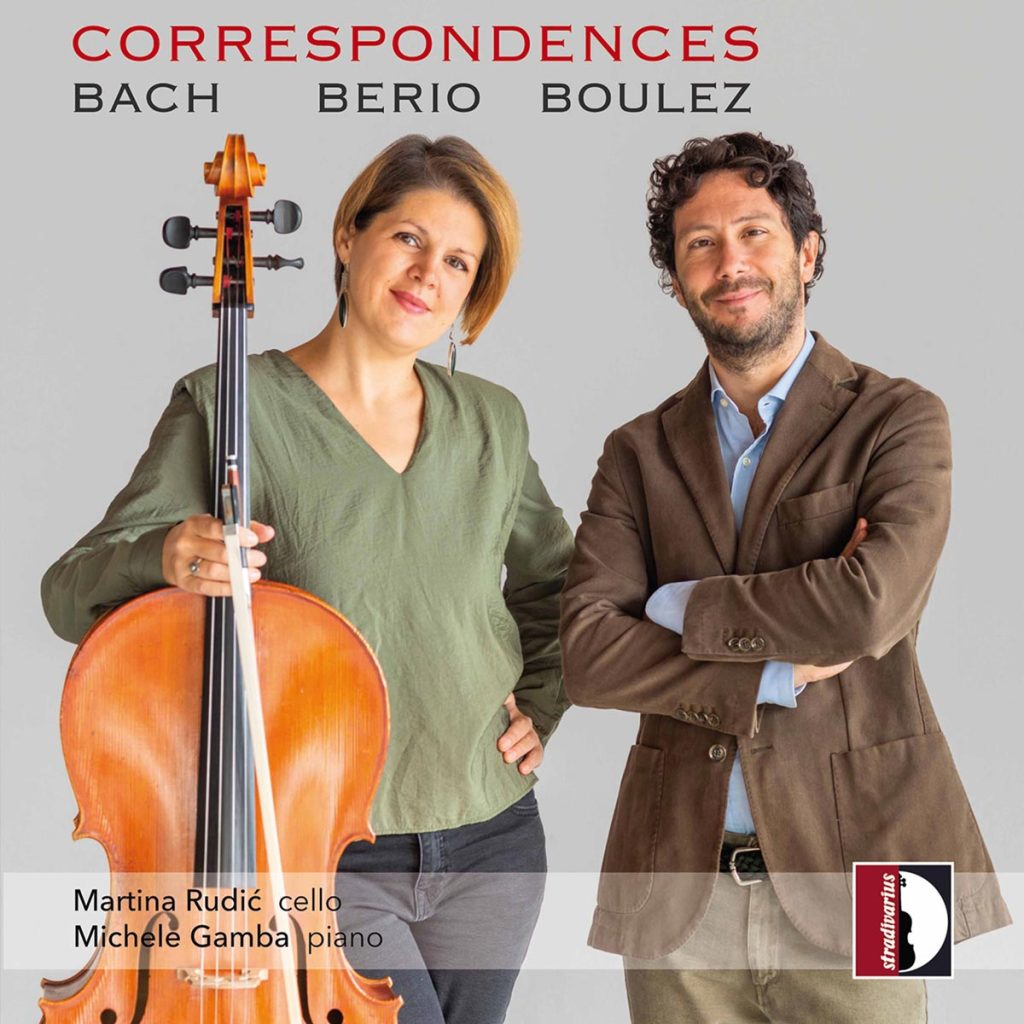 All introductory polemic notwithstanding, though, you should definitely lend more than just one ear to this album by cellist Martina Rudic and pianist Michele Gamba. A first hint comes in the form of the reputability of the Stradivarius label, which has been dedicating great care and effort to the Avantgarde of the 20th and 21st centuries for years.
The three Bach sonatas for viola da gamba and cembalo are rendered in a manner completely devoid of sentimentality on this one, in a version for cello and piano that interprets the pieces with complete focus on their inner structure. The two counterpoints to the Bach sonatas have been wisely chosen – the choice fell on two solo pieces that contrast the lush baroque polyphony with a deliberate dose of sonic reductionism.
Whether as a duo or solo, these two interpreters prove that a correspondence between the 18. and the 20. century can still very much provide for an exciting listening experience.
Bach, Berio, Boulez
Correspondences
Martina Rudic, Michele Gamba
Label: Stradivarius
Format: CD, DL 24/96
Find Martina Rudic, Michele Gamba – Correspondences on stradivarius.it
The stated retail price of the reviewed device is valid as of the time of the review and is subject to change.