McIntosh announces the MI502 2-channel digital amplifier – the latest flexible custom install amplifier complements any home audio or theater system.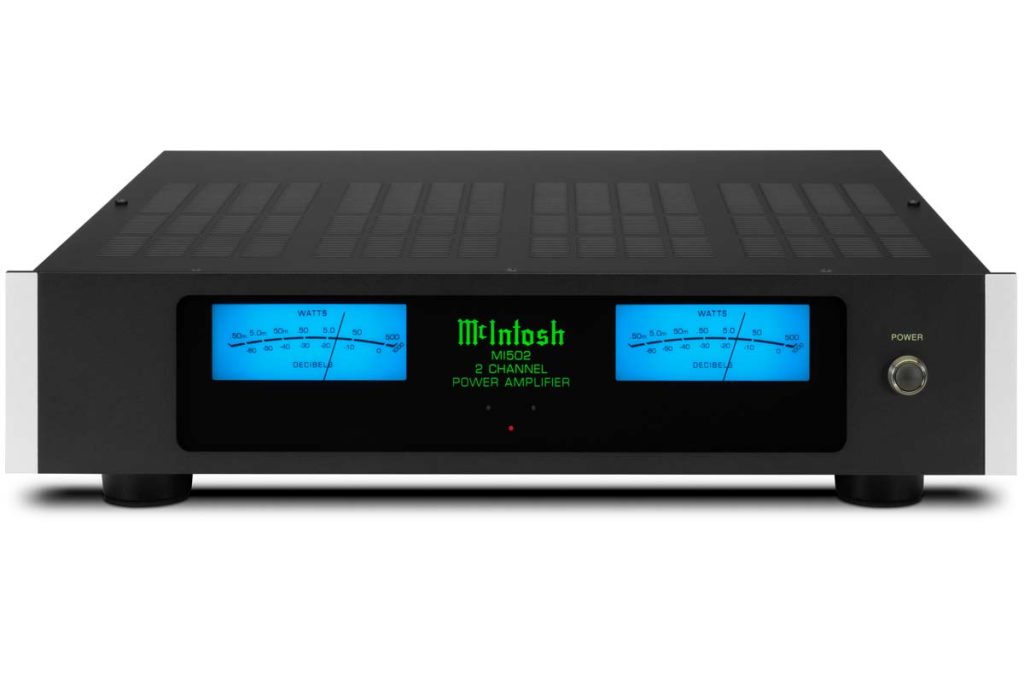 McIntosh is proud to announce the new MI502 2-Channel Digital Amplifier to its comprehensive line of CI products. The MI502 will be a welcome addition to a custom installed home audio or home theater system. The new amplifier offers world renowned McIntosh sound quality using innovative closed loop digital switching technology with resilient power supplies to produce groundbreaking performance levels for custom install audio.
The MI502 boasts a variety of home entertainment uses. This includes driving home theater speakers, in-wall subwoofers, or outdoor speakers, all delivering 500 Watts of power into 8 Ohm speakers or 800 Watts into 4 Ohm speakers. In addition to several of the brand's patented technology innovations, the highly efficient Class D MI502 features two of McIntosh's iconic blue watt maters that display the power output of each channel.
McIntosh MI502 Key Features
Power Guard signal overload technology that prevents overdriving and damaging the speakers
Sentry Monitor short-circuit protection
Power Control 12 Volt triggering capabilities
Eco-friendly on/off signal sensing
Rack mountable with 2U height
Runs quiet thanks to not needing a cooling fan
Availability and price
The MI502 will be available via US Authorized McIntosh Dealers beginning November 2022 with an MSRP of $4,500 USD. The rest of the world will follow soon after.
About McIntosh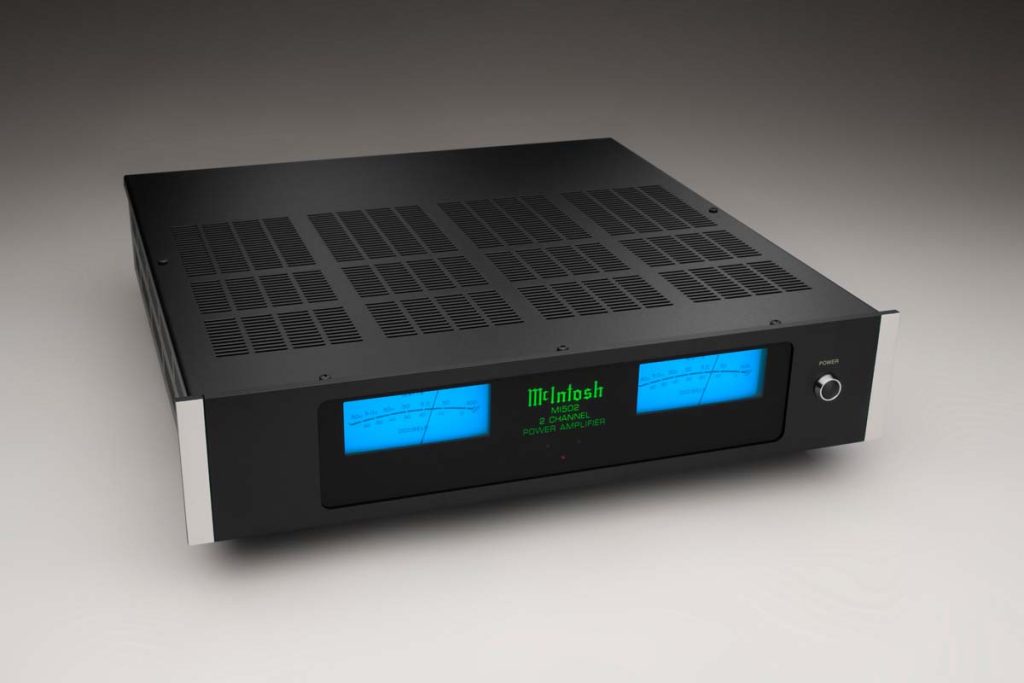 Founded in 1949, McIntosh Laboratory, Inc. is known for offering distinguished quality audio products, superior customer service and the ultimate experience in music and film. All McIntosh products are handcrafted at the Binghamton, NY factory by over 170 employees with a passion for music and the McIntosh heritage. McIntosh continues to define the ultimate home entertainment experience for discriminating consumers around the world, with the iconic "McIntosh Blue" Watt Meters globally recognized as a symbol of quality audio. Since its inception, McIntosh has been powering some of the most important moments in music history and pop culture. From President Lyndon Johnson's inauguration speech to Woodstock to the famous Grateful Dead "Wall of Sound," McIntosh has not only witnessed history, it has shaped it. With McIntosh, customers have the ability to create their own premium audio experience – and truly live their music. Visit www.mcintoshlabs.com to learn more.
The stated retail price of the reviewed device is valid as of the time of the review and is subject to change.