Melco launches an all-new flagship music library the N1-S38. Decades in the making, the all-new Melco N1-S38 offers the Japanese music specialist's best performance to date.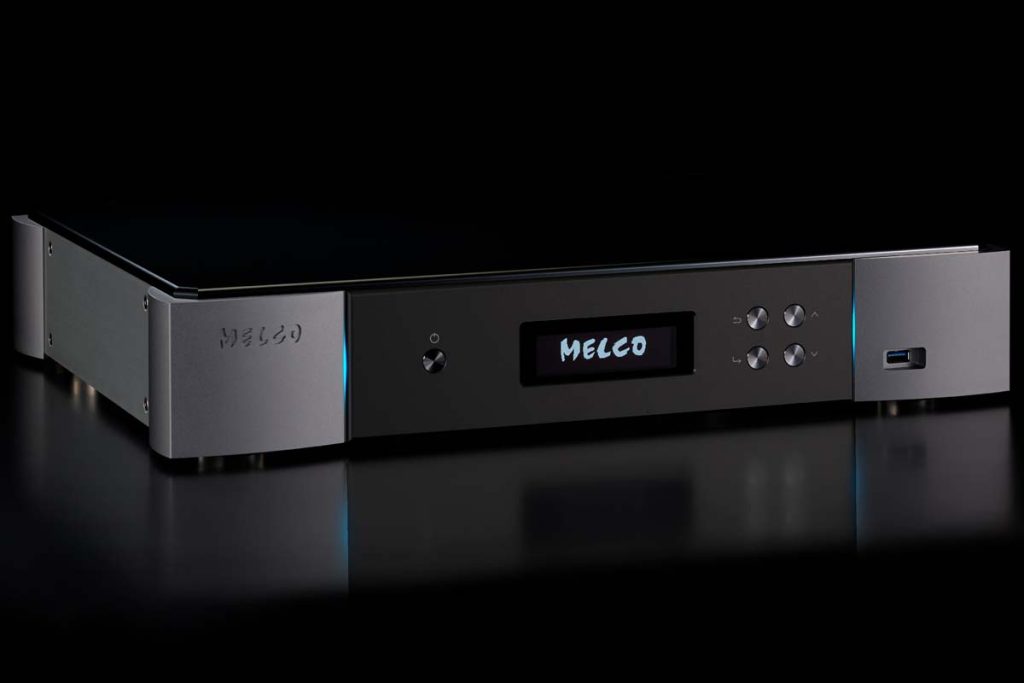 Melco Audio, the Japanese digital music expert, has launched the N1-S38. The all-new flagship SSD-based digital music library offers the best sonic performance in the company's history. The new design is based around a new platform, with new chassis and casework as well as power supplies. It offers a previously unreached performance level.
A full-width design, the all-new N1-S38 distils Melco's decades-long digital music storage, transfer and playback knowledge into an advanced new flagship with great new features. The N1-S38 benefits from a totally new set of system electronics, a new mainboard as well as a new mains transformer, supply and local regulators. An audio-specific custom 3.84 TB SSD drive is directly connected to the data path without any intervening RAID controller. It benefits from Melco's proprietary layered, rigid SSD mounter. On-board memory is increased as well.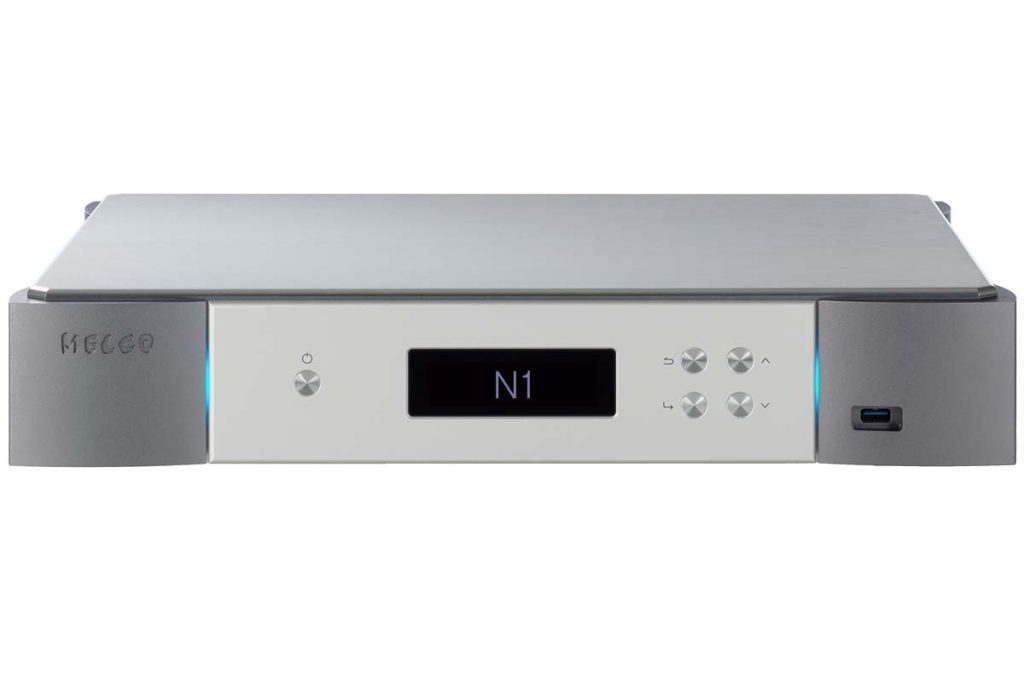 The N1-S38 is hand-made in Japan, in line with all of Melco's uncompromising digital libraries. It is the first all-new Melco design since the half-width N10 and N100 series launched in 2018. The all-new N1-S38 builds on Melco's proven, unique architecture. This ensures impeccable transport of delicate signal data while avoiding noisy high-speed elements and fast processors.
All-new chassis and casework
Key to the N1-S38's sophisticated new look is Melco's all-new casework which benefits from highly stable chassis. Its construction is centred around a robust 3 mm stainless steel base plate to minimise unwanted vibration. Externally, the N1-S38 is complemented by precision-machined two-tone aluminium casework on the remaining five faces. Thickness ranges from 2 mm up to a generous 5 mm, representing a significant upgrade over the half-width N10/2 and N100 models.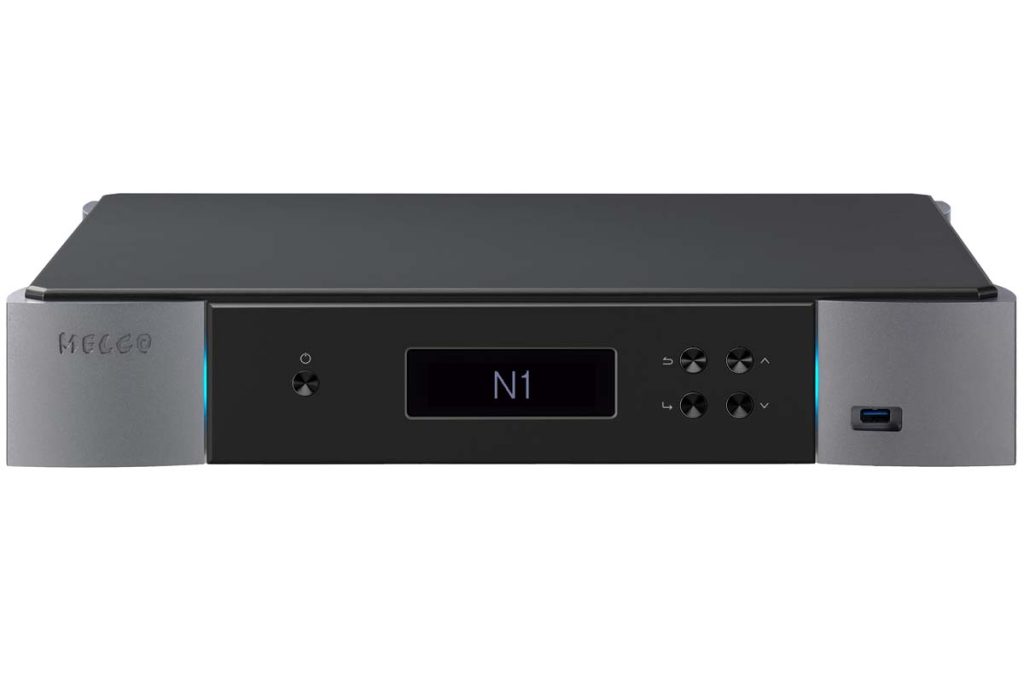 The new fascia design features a unique engraved Melco logo using a special technique, with the bold new aesthetics continuing with the substantial contrasting casework corners which are also machined from solid aluminium billet. The front panel features Melco's familiar high-quality positive-click fascia control buttons (now illuminated). A crystal-clear easy-read OLED display panel plus a USB port round out the frontal features. New complementary teal LED lighting provides additional aesthetic appeal. The N1-S38's low-slung steel base plate design and subsequent low-centre-of-gravity chassis construction, prevents unwanted resonance from interfering with the delicate music signal.
Connectivity
At the audiophile-performance level of the N1-S38, conventional USB connections can compromise ultimate performance. Therefore, robust die-cast Amphenol USB ports are provided for the rear-mounted DAC, Expansion, Import and Backup ports. This ensures improved performance as well as increased durability with heavier-grade premium cables and connectors. The Melco concept of a dedicated Player port for direct connection to network players is now enhanced by precision Neutrik RJ45 connectors; the LAN port is similarly upgraded.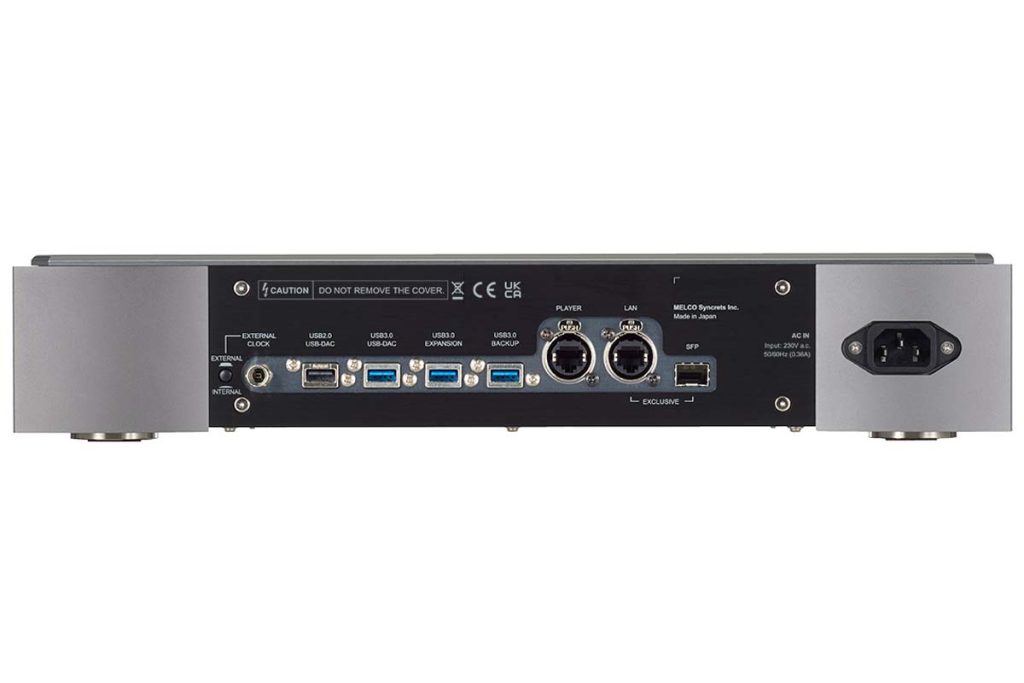 Following the pioneering application of SFP Fibre (Small Form Factor Pluggable) connectivity in the Melco S10 and recent S100/2 data switch, the new N1-S38 benefits from an SFP port for direct fibre connection to a suitably equipped player or network infrastructure. In a nod to its audiophile credentials, the new N1-S38 also supports a switchable 10 MHz external clock input – a first for a Melco music library.
Further features
Further features include a large, newly developed high-capacity power transformer, which is mounted on its own sub-chassis and exceeds that of the existing flagship, the N10/2. This is complemented by a new bespoke device for the capacitor bank.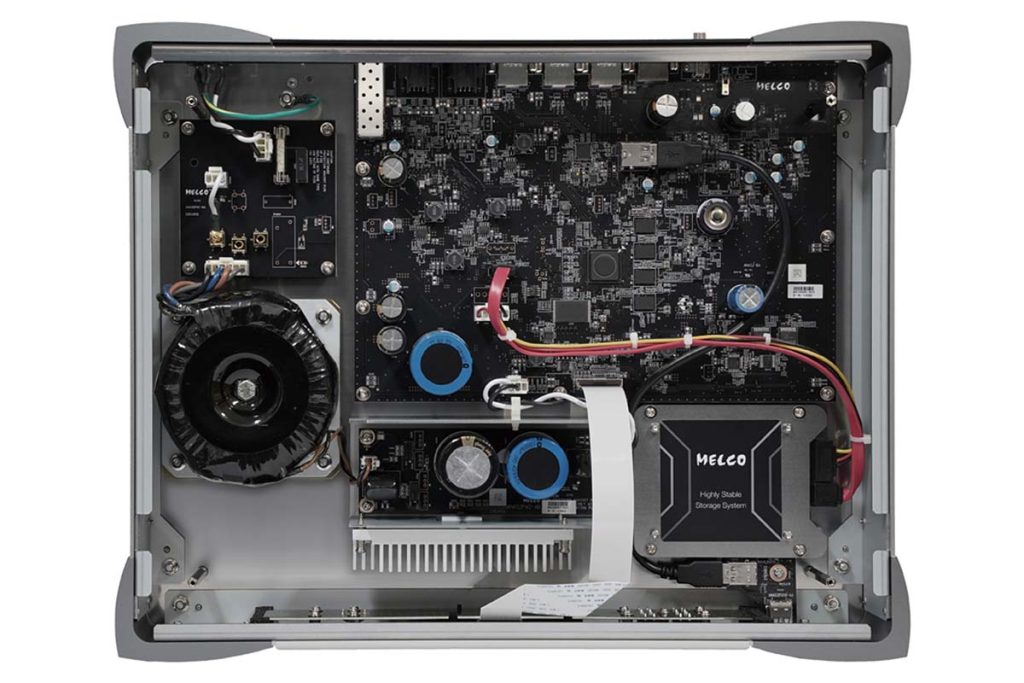 Price and availability
The all-new N1-S38 is available now priced at £11,995/EUR 14,000. Colours: Black or silver.
The stated retail price of the reviewed device is valid as of the time of the review and is subject to change.