Until the end of May, Melco is offering a generous promo deal: Buy a Melco N10/2 music library and get a S100/2 data switch for free.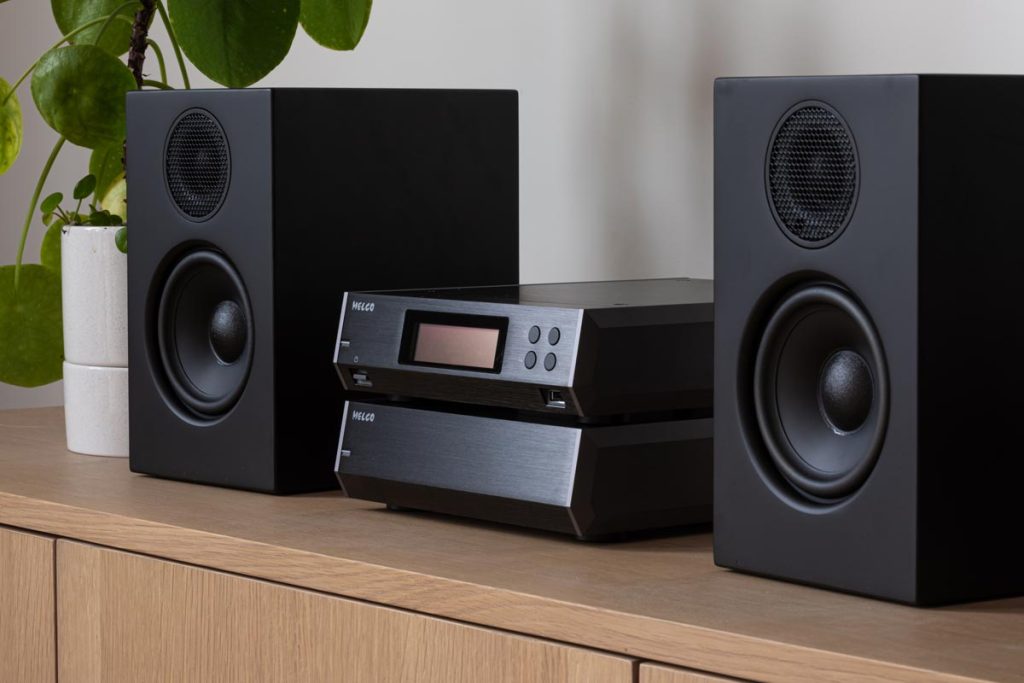 Melco Audio has introduced a generous new promotion offering a free S100/2 data switch worth £2,099, with all N10/2 digital music library purchases from now until the end of May.
The offer is available with the purchase of either the N10/2-S38 SSD drive model (£9,399/EUR 10,999), or the N10/2-H50 HDD version (£7,299/EUR 8,499) at all Melco dealers across Europe, on a first-come first-served basis, while stocks last. Hand-made in Japan, Melco's second-generation S100/2 is an evolved version of the original S100, a device widely credited as being the original 'audiophile' network switch.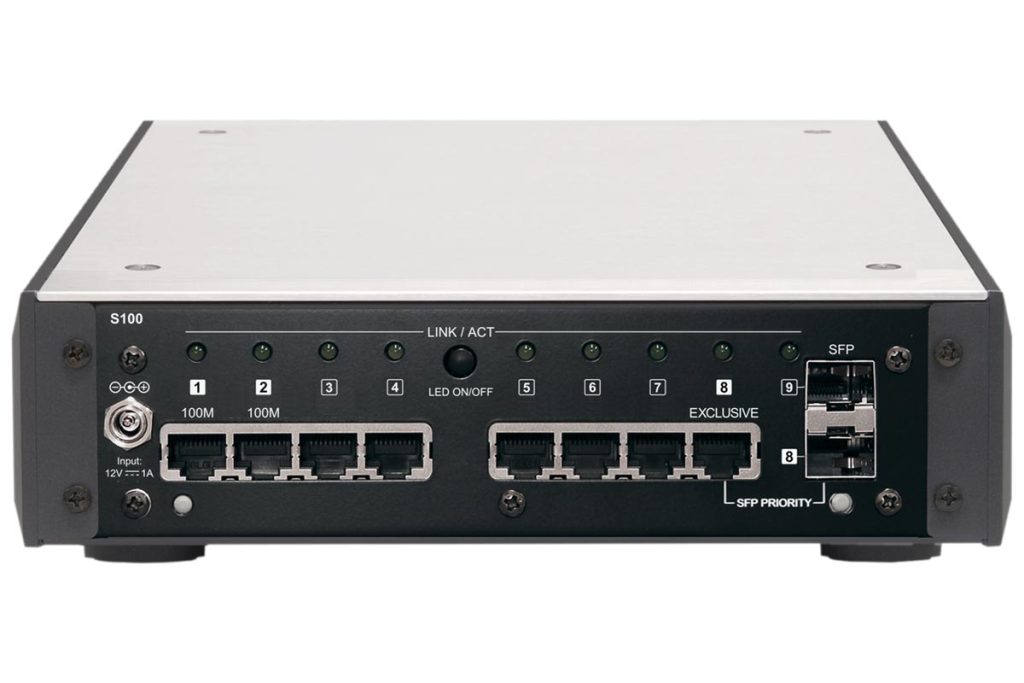 Designed to offer an instant sound quality upgrade to any networked Melco digital music library, the S100/2 is a perfect match for the N10/2 due to its half-width chassis design. The S100/2 benefits from six one-gigabit Ethernet ports, coupled with two 100 megabit Ethernet ports for audio. The configuration offers greater speeds to bandwidth-hungry devices while retaining dedicated audio ports. Internally, the S100/2 gains an improved power circuit board with a carefully selected AC adapter. The S100/2 also benefits from SFP (small form factor pluggable) connections which allow upgrades to optical fibre connections with compatible devices, for even greater noise isolation and sonic performance.
Melco N10/2 digital music library
The N10/2 is a two-box design, featuring half-width (215 mm) chassis, enabling Melco's engineers to separate the delicate signal-processing electronics from the power supply. The 'head' unit contains the processing electronics and data connectivity, and the power unit contains a high-performance, low-noise linear power supply with toroidal transformer.
The head uses the same extreme-low-noise, high-precision digital music dataflow as the existing Melco series and crucially, is designed from the ground-up as an audio-specific device; Melco famously eschews standard IT components or PC parts. The N10/2 digital music libraries centre around carefully selected HDD and SSD drives: 5 TB in the N10/2-H50 and 3.84 TB in the N10/2-S38; the dedicated drives are hand-picked by the factory to provide exceptional audio performance. Melco's time-proven software architecture provides reassuring familiarity to existing Melco customers and class-leading ease of use for newcomers.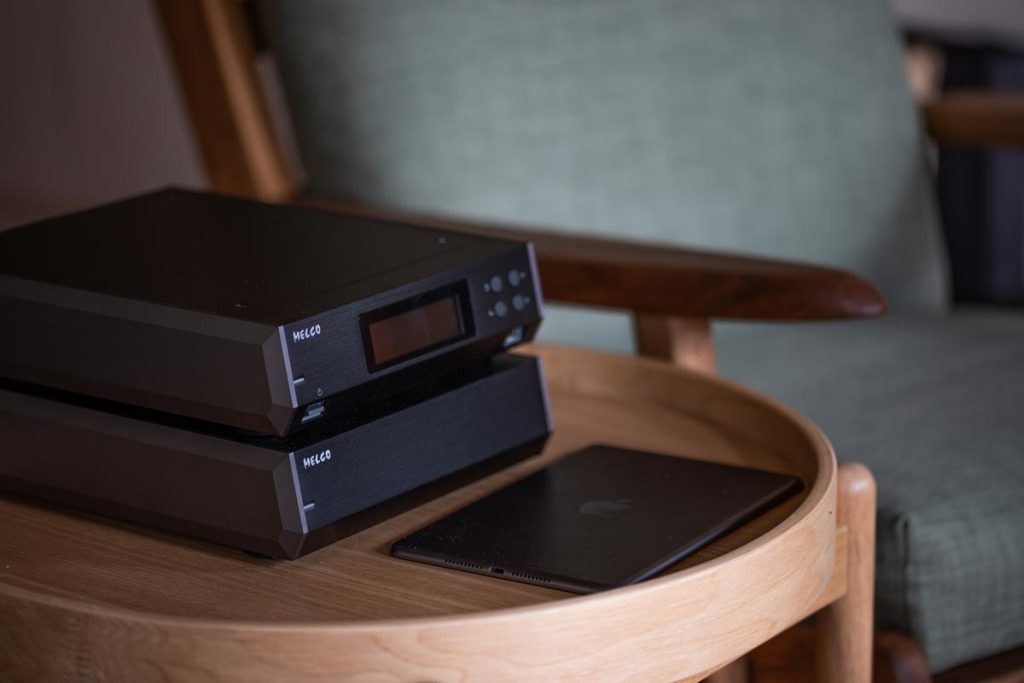 Twin USB 2.0 ports are available, (plus a further front panel USB port) including a dedicated USB DAC output ready for connection to USB DACs, USB DAC-equipped amplifiers or active speakers. The second USB port enables USB devices to connect and operate effortlessly without any configuration, including: importing or playing music from memory devices, HDD/SSD drives and CD drives (CD 'rippers'); capacity expansion with Melco's E100 (or other) storage drive; and easy back-up to HDD/SSD drives.
Intelligent Software Suite
In addition to Melco's software architecture, the N10/2 benefits from Melco's Intelligent Music Library suite comprising MinimServer and SongKong software. The device is also Roon Ready, DSD compatible and offers app control via DLNA/UPnP (in USB DAC mode) with support for TIDAL, Qobuz and vTuner streaming with the Melco Music HD app. Qobuz Downloader and HighResAudio.com also enable direct, error-free high-res downloads without the need for a computer.
The N10/2 can also act as a self-contained local hi-res digital music player when connected via a USB DAC. It supports data rates of up to 32 bit/384 kHz and Octo DSD, along with gapless and Melco markerless DSD. Control is via the Melco Music HD app, from the front panel, or from approved third-party RF remote handsets and for network playback, UPnP control point apps.
The promotion will run in the UK and Europe from now until May 31st, 2023 at participating Melco dealers (see www.melco-audio.com) while stocks last.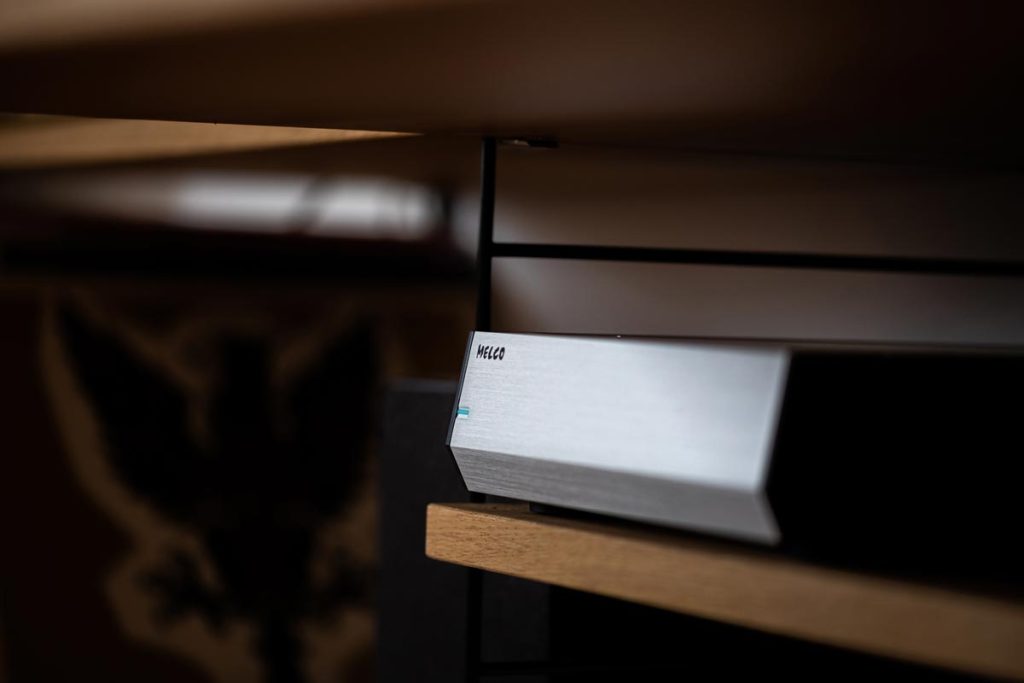 The stated retail price of the reviewed device is valid as of the time of the review and is subject to change.