Professional musician Stefan Gawlick travels the world and knows almost every major concert hall around the globe. In this series, he reports on the acoustics and other characteristics of famous venues both in the auditorium and on stage. Up now: The National Center For The Performing Arts, Beijing.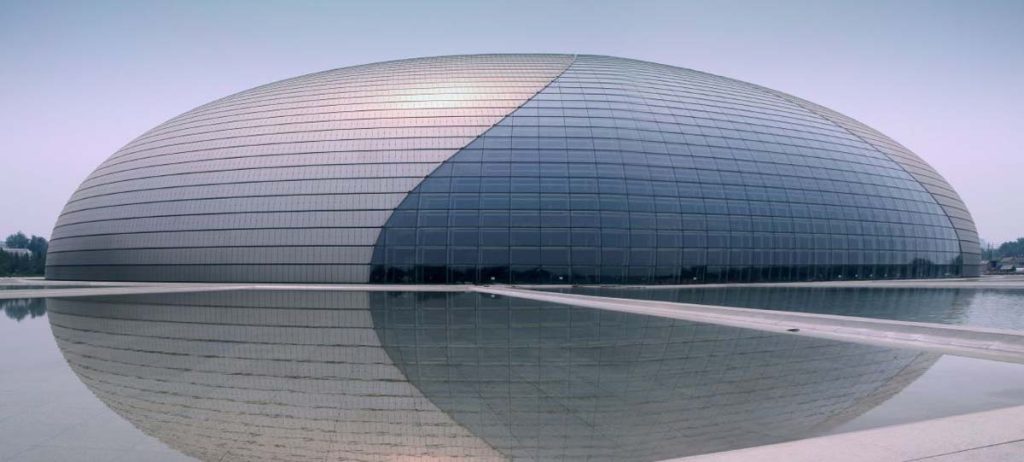 Based on my previous trips to China, I was expecting anything and everything; but not one of the best concert halls in the world. But that's what I experienced when I got to play again in Beijing last year. The National Center for the Performing Arts is located right next to Tienanmen Square and opposite the main entrance to the Forbidden City. It's an incredible setup, although such an undertaking could only be implemented somewhere where capitalism functions a bit differently than it does back home. The building's architecture is undeniably spectacular: The whole complex looks like a glass spaceship hovering over an artificial lake. Inside, visitors will find several halls, the most important being the Opera House and the Great Concerto Hall. Guests reach the hall, which can seat just under 2,100 people, through a glass walkway and under waterfalls — a truly unforgettable experience.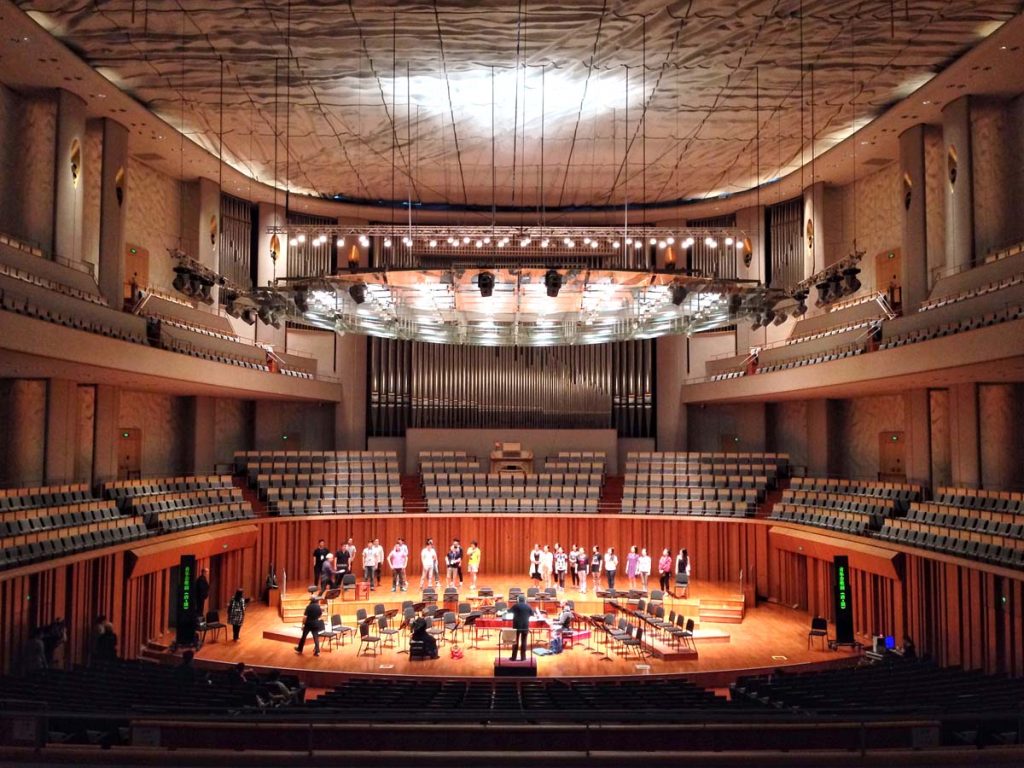 And it's no less of a spectacular entrance for musicians either. A bus takes you on a ramp over the lake and then into an entrance underneath the entire building. The underground road system is sealed with synthetic resin and polished to a mirror finish. And, in the end, you're dropped off right in front of the entrance to the artists' dressing room area, which is just a stone's throw away from backstage. That, my dear readers, is simply breathtaking for a musician. Alone the journey to the stage leaves me wanting to come back again already.
The large concert hall itself — which incidentally reminds me a little of the KKL (Culture and Convention Center) in Lucerne — has quite a spacious stage, which can be moved in every conceivable direction. That means whatever orchestra composition you desire can be achieved in next to no time. The stage is also brightly lit and free of shadows — and pleasantly cool. You wouldn't believe how rare that still is.
And when you start playing, you somehow feel at home. This hall sounds so average and ordinary (and I mean that in a positive way) that you become accustomed to the acoustics within a matter of seconds. It's not as debilitatingly reverberant as the Musikverein in Vienna, not as dry as the Cité de la Musique in Paris, not as grandiose as the Concertgebouw in Amsterdam, or as analytical as the Hamburg Elbphilharmonie. Here, "on the other side of the world," you find yourself in a hall where you suddenly feel like you've always played. The audience here is also delightfully young and interested. Concertante operas are followed with evident expert knowledge and even the Italian text doesn't seem to be a stumbling block, as we learn in conversations during the intermission.

The walls, incidentally, are wave-shaped like in the new Elbphilharmonie, however less markedly so. Perhaps that's why the sound is smoother and more rounded? Either way, around 10 years ago they managed to create an almost shockingly perfect hall here, not outstanding in any one particular acoustic discipline and perhaps also too impersonal and faceless for it to trigger love at first sight, but all in all a magnificent hall.
National Center for the Performing Arts, Beijing | "The Giant Egg"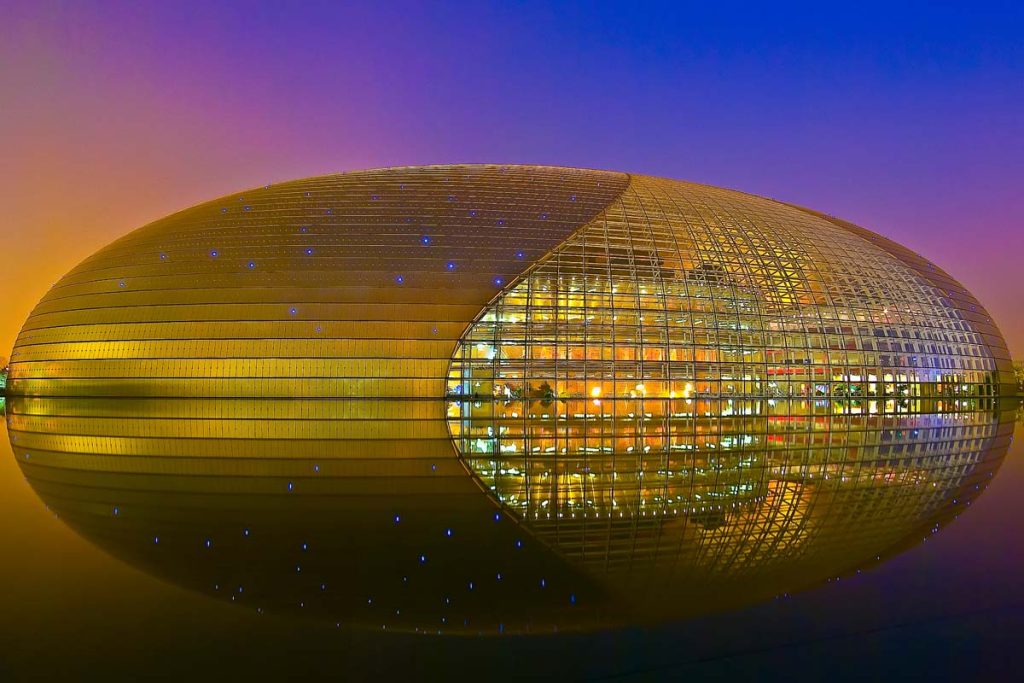 Music tips: Unfortunately, it's impossible to recommend recordings with a typical concert hall sound as there is no "typical" concert hall sound from here and (still) no world-renowned resident orchestra here.