Italian manufacturer Solidsteel is now launching its successful VL series of racks, tailored to phono enthusiasts, in black.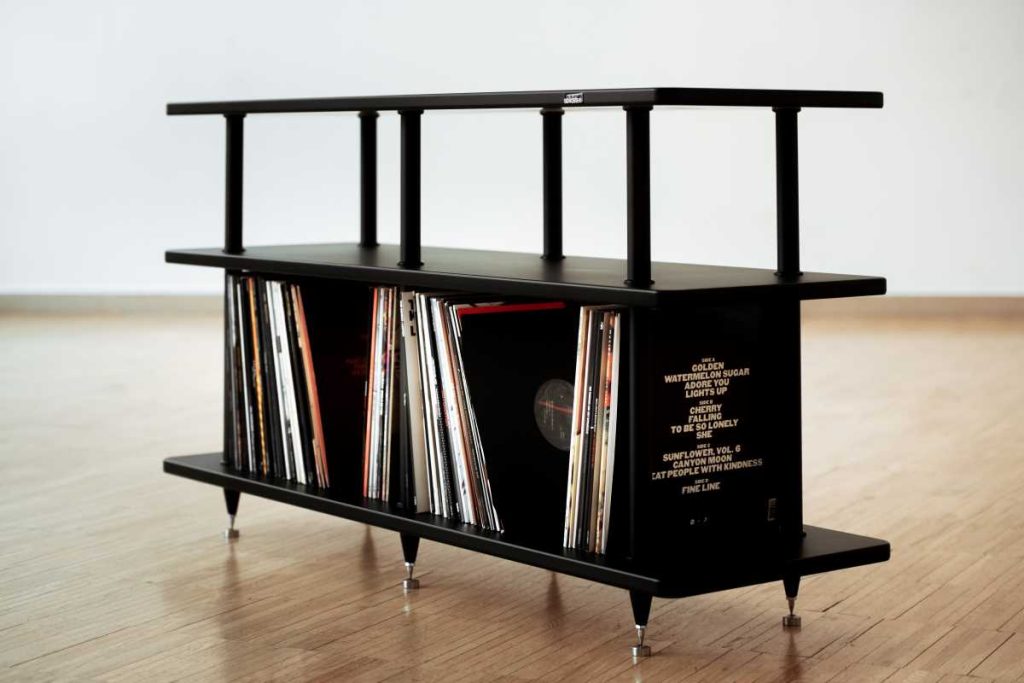 Following the trends and needs of audiophiles as well as record lovers, Solidsteel launched the highly acclaimed VL series in 2018 and achieved great success. The fact that components and records are on the same piece of furniture and the technical-qualitative characteristics of Solidsteel products – vibration damping, stability, high weight, quality and design "Made in Italy" – immediately met with a great response from enthusiasts.
This prompted the company to launch a cool, all-black version of the popular VL series, which experience has shown to be suitable for a wide range of environments and interiors, making it a classic and one of the best-selling items in the entire Solidsteel catalog.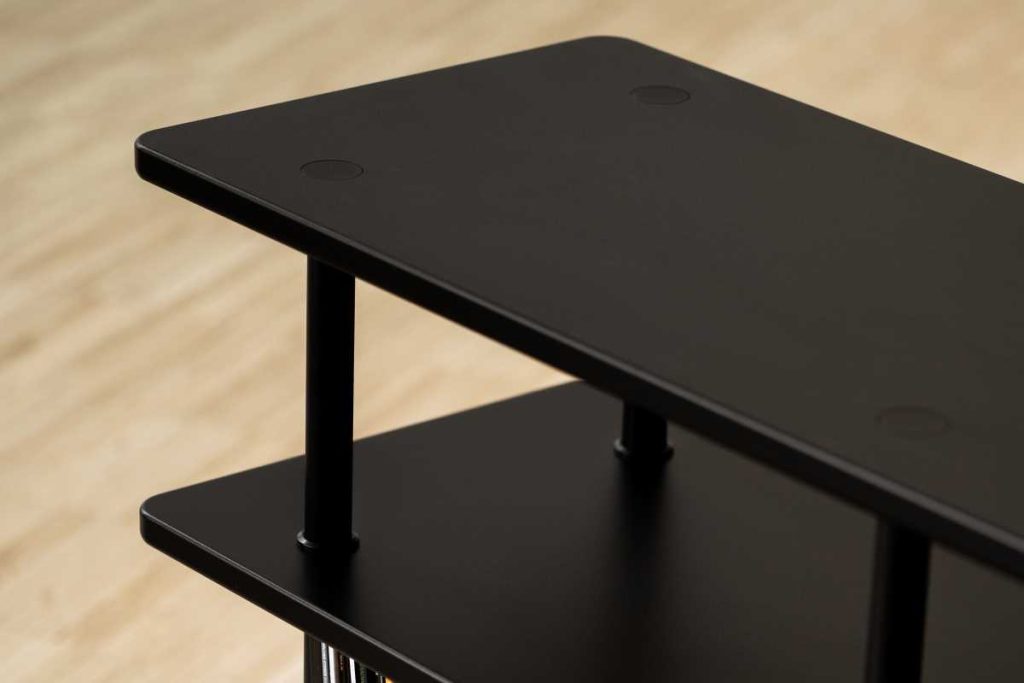 Solidsteel VL Black Features
Modularity
Up to 120 LPs per shelf
S-Series frame
Galvanized screws
Frame columns made of anodized aluminum, filled with phonoabsorbent sponge, galvanized and coated with powder varnish
MDF shelves – 1280x410mm, with a thickness of 22mm, coated with high quality polymer laminates
Stainless steel lower frame parts combined with adjustable spikes for perfect leveling of the structure
S series pads (floor protectors) always included in the delivery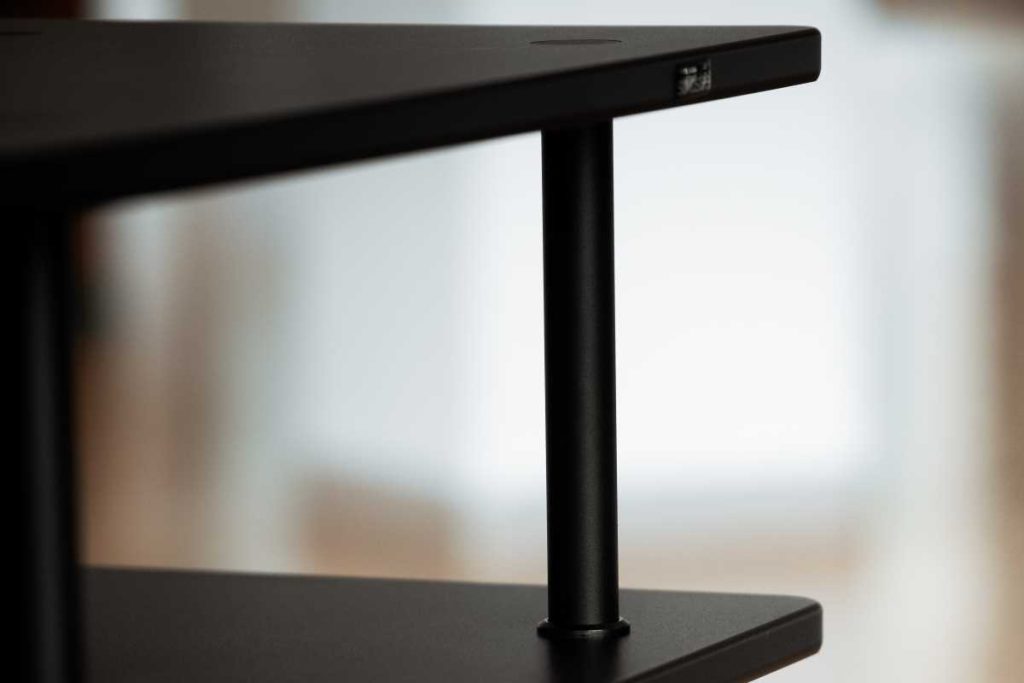 The standard distances available between shelves are 325 mm between the first and the second shelf and 225 mm for each of the following shelves. The smallest version VL-2 thus has two levels at a distance of 325 millimeters. The VL-3 ranks above this, with a further level at a distance of 225 millimeters above the middle one. Finally, the VL-4 has a fourth level, also with 225 millimeters of clearance to the next level down.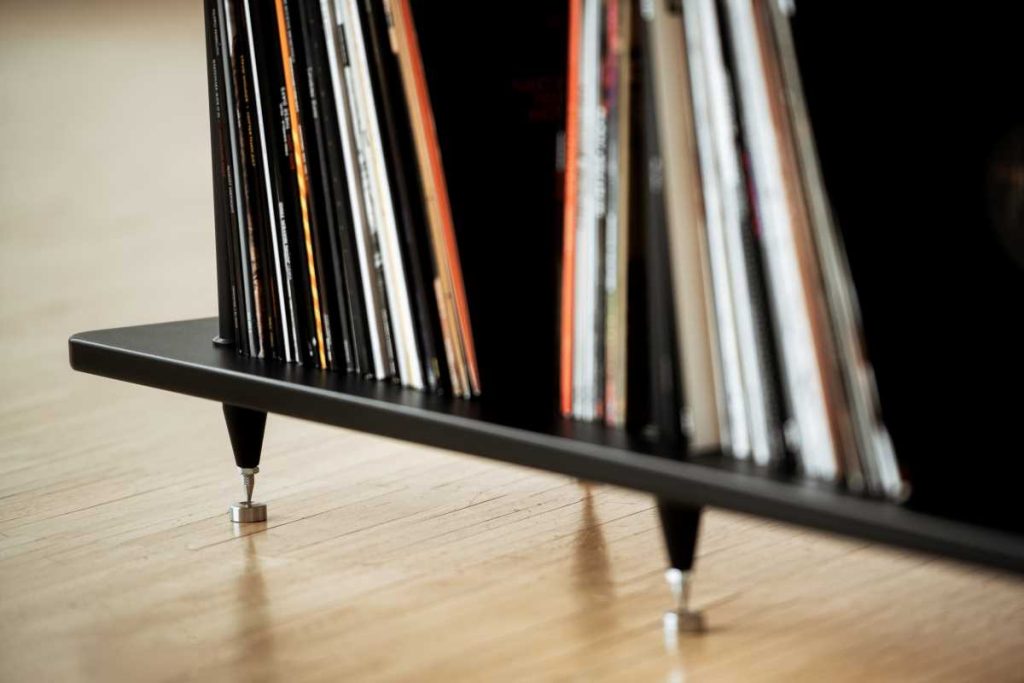 Thanks to the modular concept characteristic for Solidsteel, it is also possible to purchase the following kits separately:
VL Extra Kit 225 [interior shelf + 225 mm frame kit for audio components].
VL Extra Kit 325 [inner shelf + 325 mm frame kit for additional records].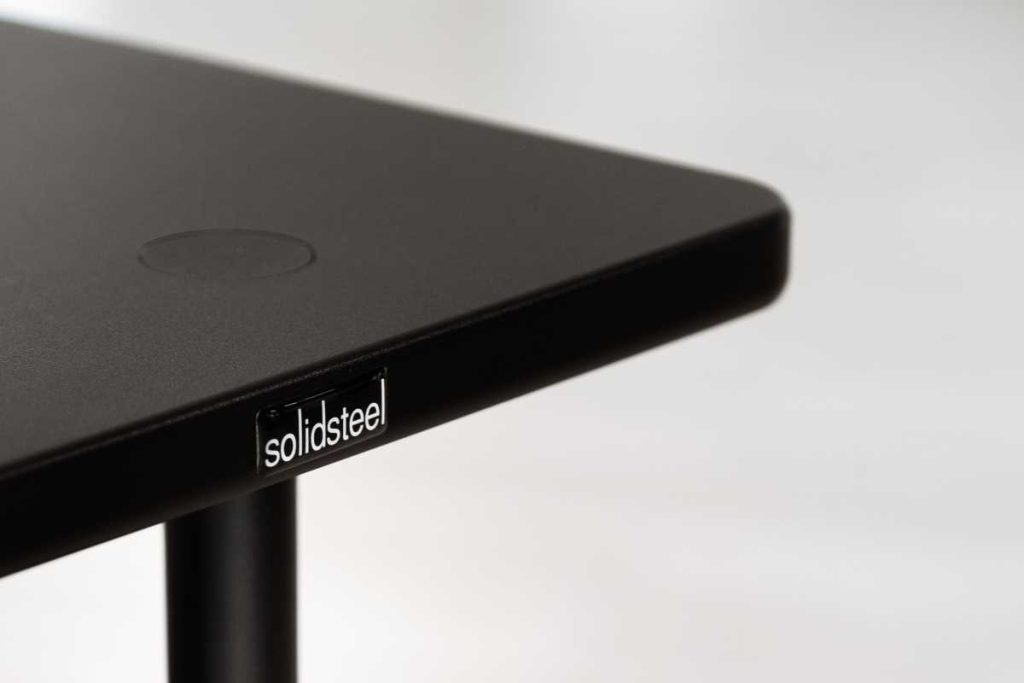 For pricing as well as availability, contact your trusted AV dealer, check out the Solidsteel Retail Catalogue or email info@solidsteel.it.
The stated retail price of the reviewed device is valid as of the time of the review and is subject to change.