Active Flattery For Your Ears
Small and exclusive, the Sottovoce Audio Stereo 3 packs a powerful punch in terms of sound.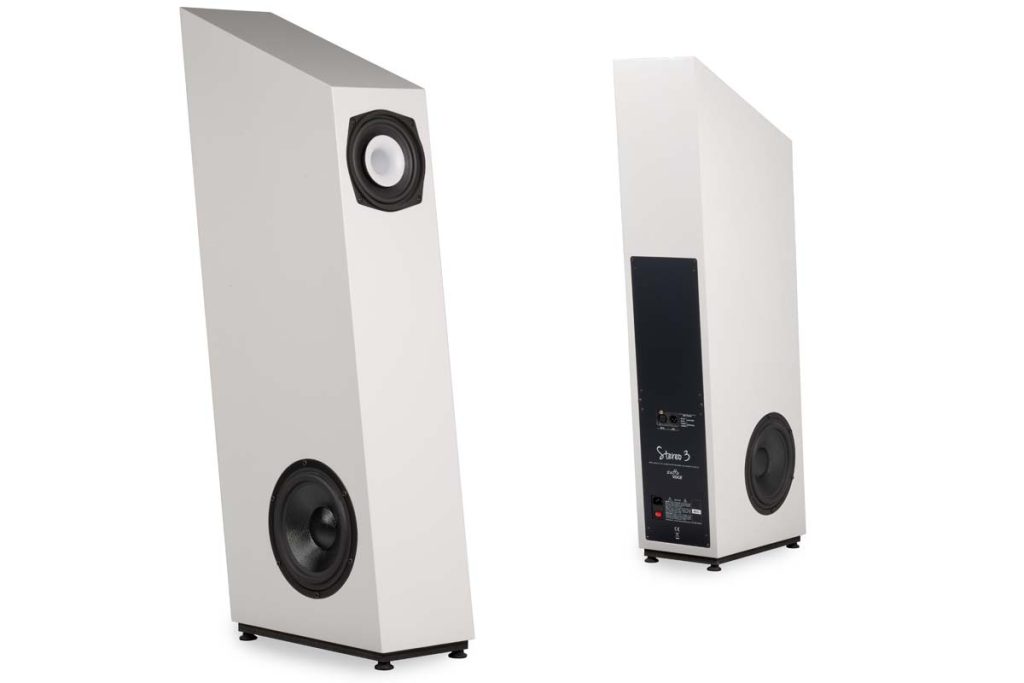 Spanish manufacturer Sottovoce Audio builds this premium compact floorstanding speaker by hand in Valencia. The striking housing of the Sottovoce Audio Stereo 3 encases very carefully tuned active electronics that partner with especially interesting drivers to create soaring heights in listening pleasure.
The FIDELITY team usually refrains from doing comparison tests because, in addition to measured values, personal preference also plays an important role when evaluating a component for the highest quality playback. But as coincidence would have it, the understudy speaker of a well-regarded Swiss manufacturer happened to be standing right next to the pleasantly streamlined Sottovoce speakers in the FIDELITY listening room. Of course we couldn't stop ourselves from carrying out the split test, knowing full well we were comparing apples to oranges as we were contrasting a passive super speaker with an active speaker that would have much less volume.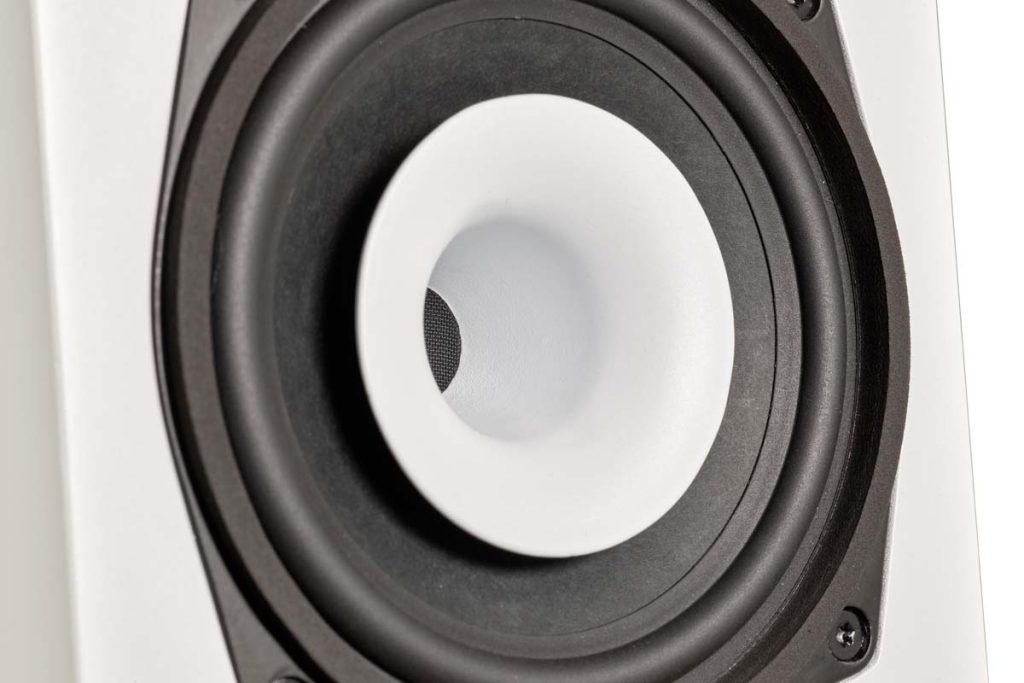 I'll refrain from listing everything the "bigger" one can do better. After all, it seems much more important to me to point out that the difference wasn't as great as I initially expected and that the Sottovoce Stereo 3 is a classic specimen from the "mock dwarf" speaker category — a transducer whose initial appearance doesn't suggest the acoustic heights it's capable of reaching.
Ensuring the €12,000 speakers housed in the exceptionally elegant, casual form of a parallelogram — a shape that successfully eliminates standing waves —, can leave earthly gravity behind requires high-quality electronics that should ideally originate from a neutral sound source. In addition to my reliable Mark Levinson preamp No. 38s, the listening room offered the preamp section of the brilliant Trigon Exxceed Integrated amp, which, thanks to its balanced outputs, didn't have the slightest problem controlling the Sottovoce Stereo 3, a speaker that's also blessed with a balanced connector panel.
Should any readers out there still harbor doubts about the acoustic merits of class-D amplifiers, I can now give you the all clear for the Stereo 3, in which this principle mobilizes 400 watts per channel: The amplifier section of the slim, 19.5-centimeter-wide floorstanding speaker sounds perfectly balanced between energy and sound culture; even recordings known for their demanding production did not overemphasize the treble range or sound too lackluster when played through the clever three-way design.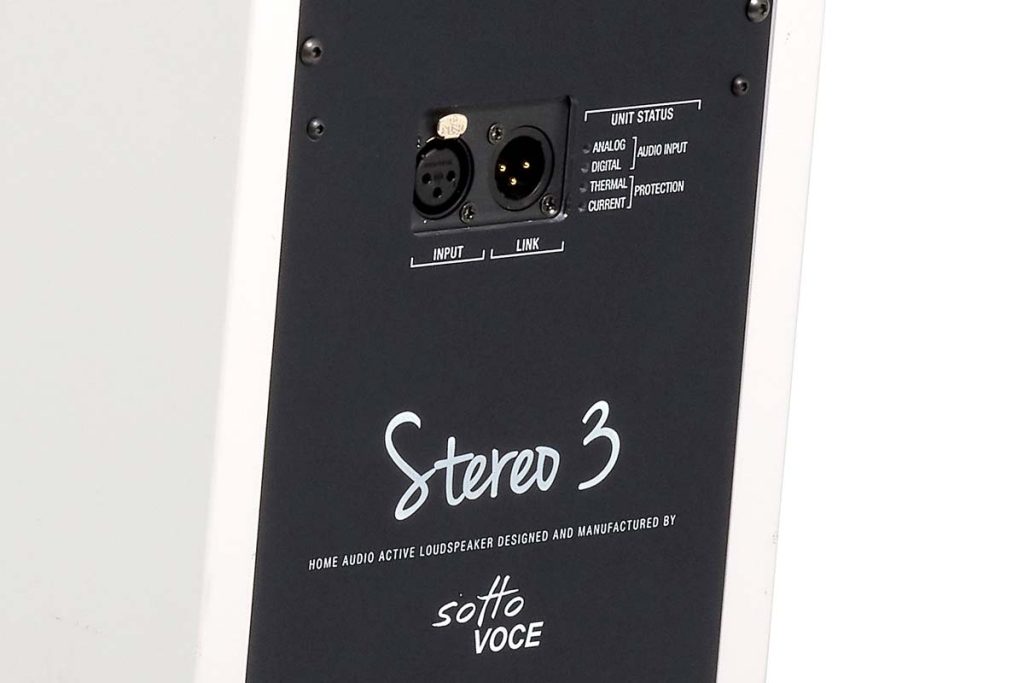 The coaxial mid-range tweeter with a frontal horn set enables this crucial tonal range and produces a result virtually free of distortion and with exceedingly vivid spatial quality. Two 20-centimeter woofers work back­to-back in closed volume to help suppress cabinet vibrations, thereby generating pressure and precision in the bass.
Despite the Sottovoce Stereo 3's relatively small cabinet size, it can still deliver distortion-free listening pleasure at rather high volumes. Your ears will more likely need a break before this appealing transducer will. At the same time, the Stereo 3 isn't trying to be a party speaker; rather, it finds an audience among those who listen at a civilized level while still enjoying getting the walls to shake from time to time. The space covered by the lean Spaniard is not immense, but it's clearly contoured and refined. Large-scale orchestral music, such as Johannes Brahms's violin concert in D major in the legendary Living Stereo version from virtuoso Jascha Heifetz with Fritz Reiner conducting the Chicago Symphony Orchestra (Sony Music), impresses not only with effortless positioning of individual orchestral voices and the soloist as the tonal centerpiece, but most of all through tonal homogeneity. Moreover, the timing is right — undoubtedly thanks to the three-way design that helps minimize differences in run time: The bass never lags, and the Sottovoce Stereo 3 is quick, spontaneous, and agile in the best sense of the words.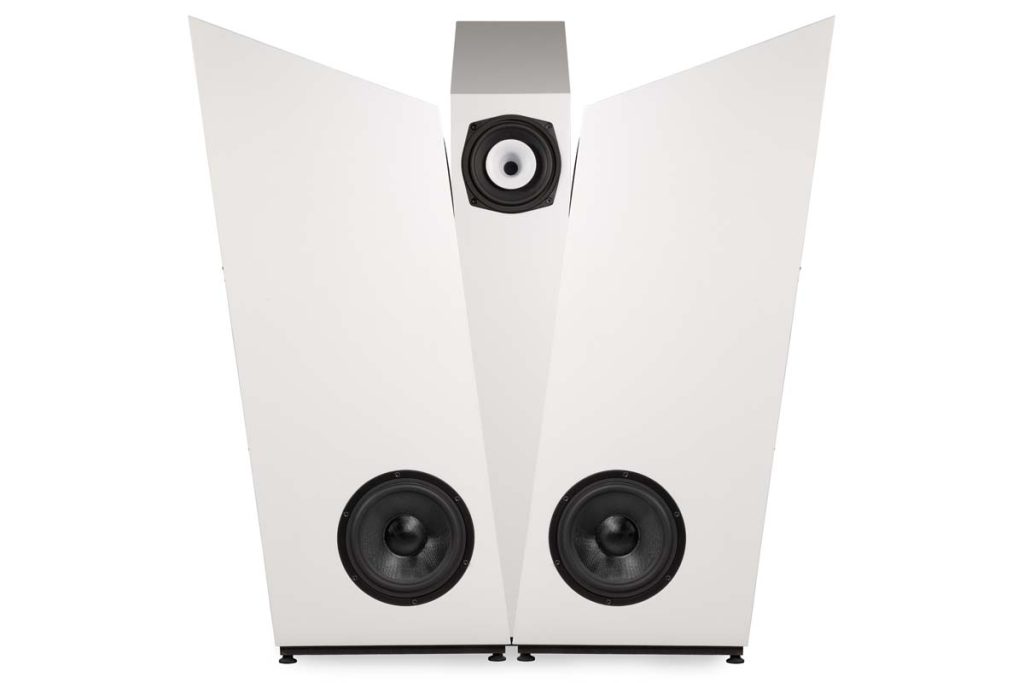 That makes it a top choice for sweaty jazz productions, such as "Green Street" from the hard-bop guitarist Grant Green. If you take the high-resolution Blue Note disc on SACD that Analogue Productions released a short time ago and listen to this silver disc over the Sottovoce Stereo 3, you can understand why insider circles consider Green to this day to be one of the trendsetters of the 1960s, having put his stamp not only on bop, but on soul jazz and bebop too. Even the most complex runs of the extremely fast-fingered guitar genius remain transparent with the Stereo 3; the sound profile stays crisp — not muddy or compressed, also at high levels.
And even if the Sottovoce Audio Stereo 3 isn't a dedicated rock or pop speaker, it definitely has the energy to have fun with today's productions. When Alice Merton laconically sings about having "no roots" and wanders more or less aimlessly through life, the irresistible groove of this extremely dance-worthy hit flows from the upper regions of the charts right down to the person sitting in front of the loudspeaker. That listeners experience no sensation of a live performance with plain studio versions has to do with the Sottovoce Stereo 3's plain and simple honesty: The speaker provides exact information about the recording's origin without setting the production up for ridicule. "Yes, that sounds good," it seems to whisper to me, while in the same breath reminding me that the purpose of dance floor pop is not to satisfy high-end cravings.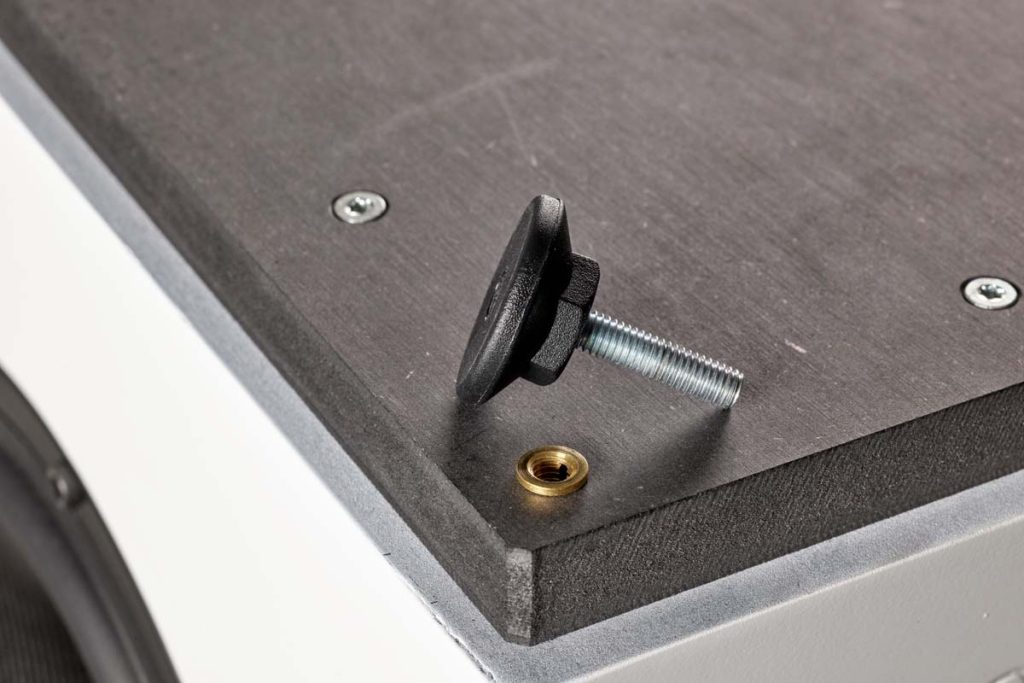 If you want to have it all, it's worth listening to the "Saturday Sessions," released by Sony, which date back to a very popular radio show in England: Radio and TV presenter Dermot O'Leary hosted Dermot's Saturday Club show from 2004 to 2017. The program focused on new pop music. O'Leary brought in individual musicians and bands such as Oasis, Supergrass, the Raconteurs, Massive Attack, Kasabian, the Guillemots, the Zutons, Alesha Dixon, Beck, the Lemonheads, Lily Allen, the Foo Fighters, Moby, and Kate Nash and let them play unplugged — both their own songs and unique cover versions. The BBC edited them and the final versions were released as double CDs every two years. The highlight: O'Leary's "Saturday Sessions" are some of the best productions that sound devotees can buy when it comes to pop. Always surprising in terms of their repertoire, most of these carefully compiled CD packages can still be purchased new, and they put every playback device to the test with their consistently present and intense sound. If any distortion or discoloration can be heard, it's not the fault of the disc. With the Sottovoce Stereo 3, you can sit back and just enjoy. This transducer is an absolute insider tip for smaller rooms in particular.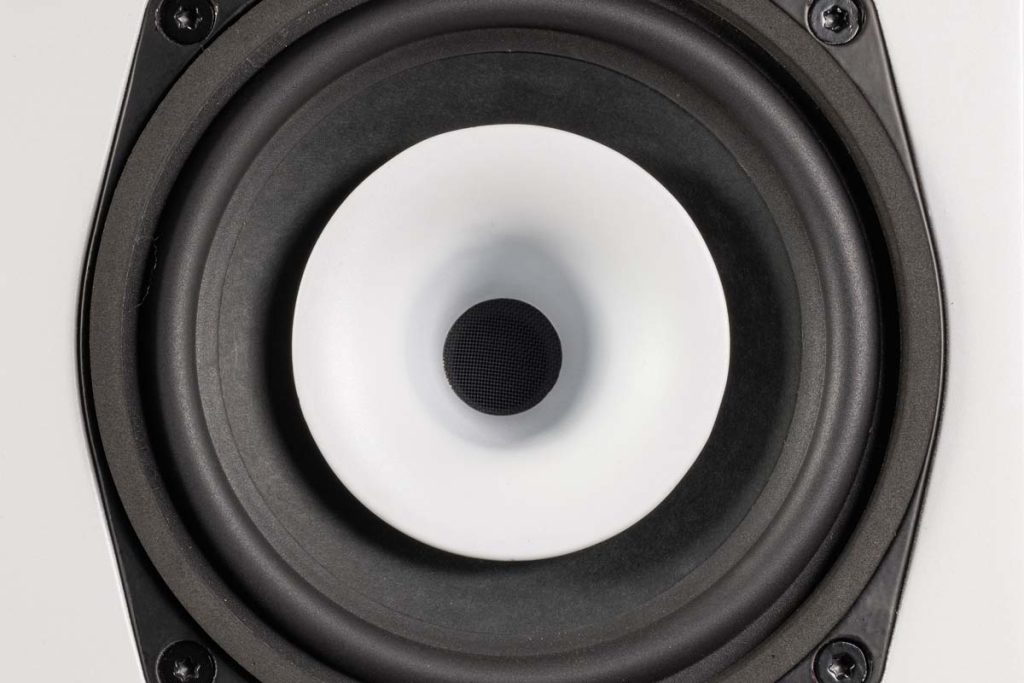 Accompanying equipment
CD-Player: Audio Note Zero, Mark Levinson 390s | SACD-Player: Marantz SA14 V1, Sony SCD 333 ES, Pioneer D6 | Turntable: Clearaudio Innovation Compact, SoReal Audio Seismograph | Cartridge: Clearaudio DaVinci und Concerto V2, Denon DL-103R | Phono preamplifiers: Musical Fidelity M-VNYL, Clearaudio Basic | Preamplifiers: Mark Levinson No. 38S, Trigon Snowwhite, Marantz SC-22 | Power amplifiers: Mark Levinson No. 27, Marantz MA-22, John Curl JC3, Trigon Dwarf II | Loudspeakers: KEF R900, Infinity Kappa 7.2 Series II
Loudspeakers
Sottovoce Audio Stereo 3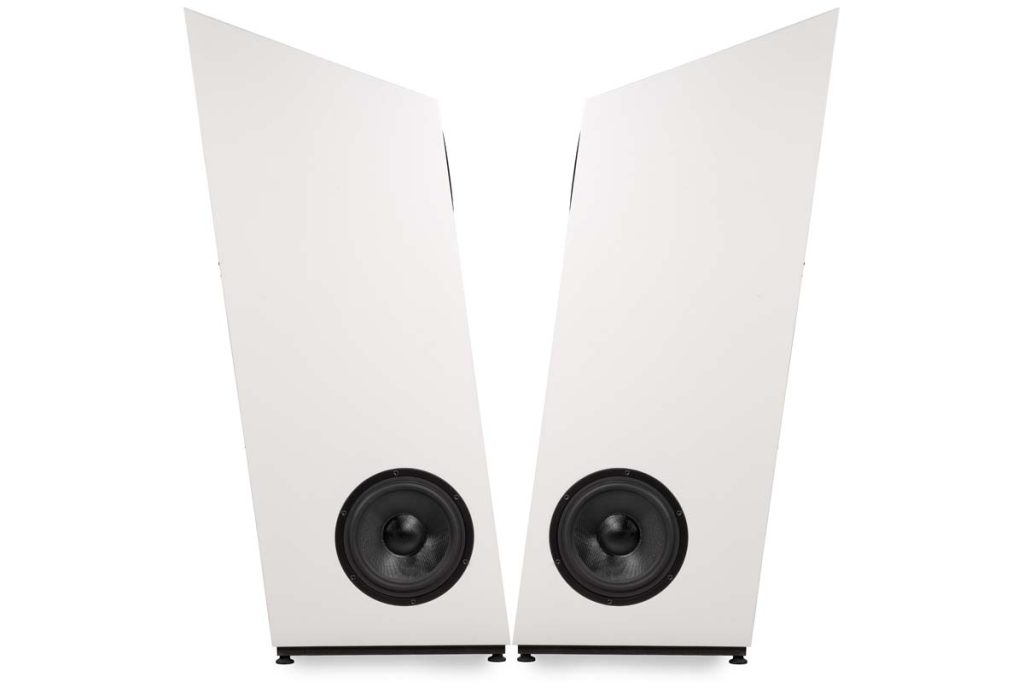 Concept: Three-way active standing loudspeakers with 400 watts (class D) per channel | Dimensions (H x W x D): 1050 x 195 x 517 mm | Driver Complement: One coaxial mid-range tweeter, two back-to-back 20-centimeter woofers | Terminals: XLR, optional digital source connection | Frequency range: 33 Hz to 20 Khz | Sensitivity: 85 dB/1 m | Weight: 35 kg per speaker
The stated retail price of the reviewed device is valid as of the time of the review and is subject to change.