Effective Immediately, Tidal-Audio GmbH is proud to announce the TIDAL Contros, a new digital controller.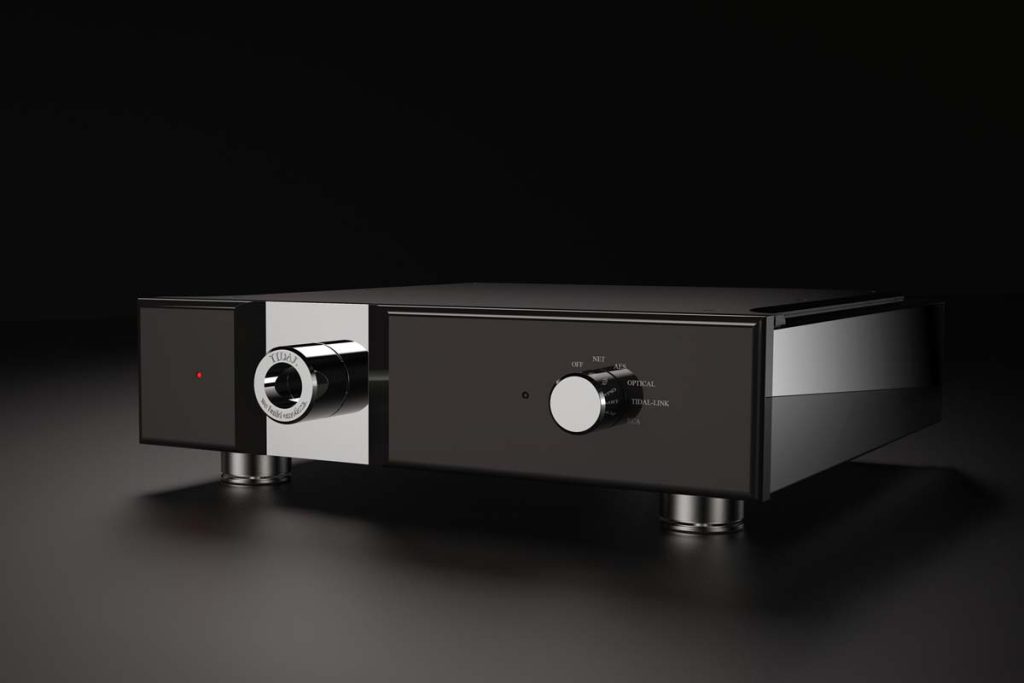 The TIDAL Contros aims to be the perfect digital music content controller for TIDAL high-end systems. This is the first TIDAL masterpiece directly benefitting from the ultra-exclusive TIDAL for Bugatti project and its MC-1 controller as basically a synergy-scaled version. The TIDAL Contros combines core technologies from the Camira, Arkas and Prisma within one cabinet. All it needs is power, ethernet, then connection to a power amp and it's ready to perform at TIDAL reference level, to simplify the listeners experience without compromising it.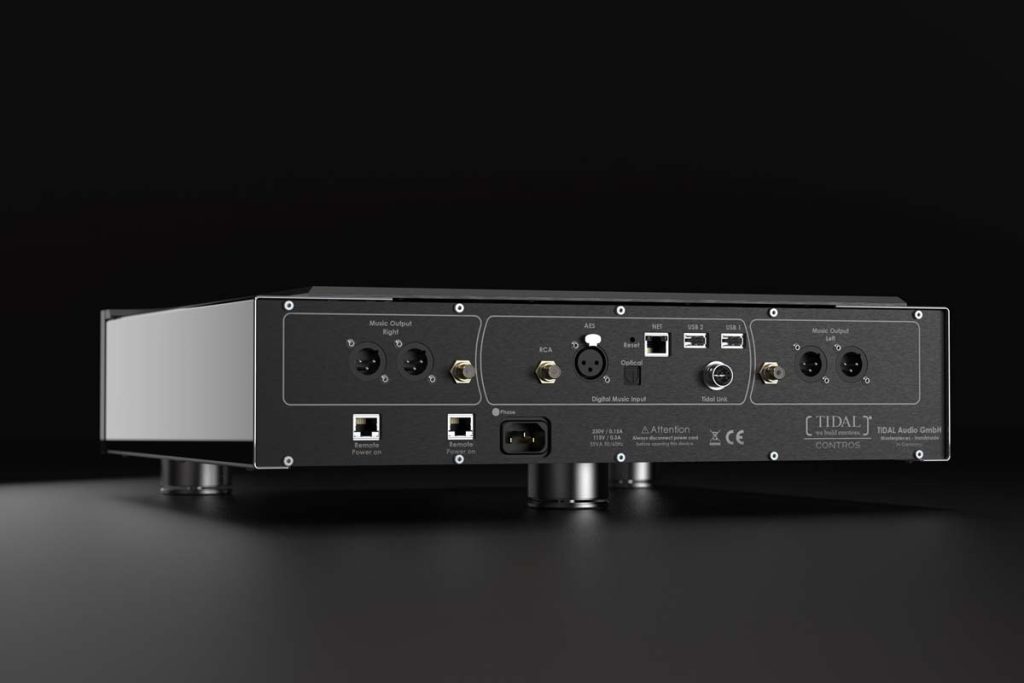 TIDAL Contros Specifications
TIDAL Contros: level controlled digital-to-music converter with streaming unit and 4 digital inputs
pure discrete designed 32-bit non-oversampling 8xR2R ladder DAC without pre-ringing and post-ringing proprietary and ASRT² Analog Signal Remediation Technology
lossless volume control: the signal output level is directly adjusted inside the ladder DAC
metal remote control
every function-module in the TIDAL Contros has its own voltage supply, separated for each channel
3 x SPDIF in: coaxial RCA, AES XLR, optical
1 x proprietary TIDAL-link input interface with high-speed low voltage differential signal driver/receiver
fully discrete Class-A output amplifier, balanced and unbalanced output
music data streaming input: LAN ethernet (1000 BASE-T), USB storage/hard disk (single partition FAT32, NTFS, exFAT, EXT2/3)
multi clock system for utmost precision in timing, MQA decoding, DSD over PCM support
UPnP AV protocol with audio streaming extension, gapless playback
supported formats: DSF (DSD), DFF (DSD), DoP (DSD), FLAC, ALAC, WAV, AIFF, MQA, MP3, AAC (M4A)
native support for Tidal music streaming, Qobuz music streaming, MQA, Apple AirPlay, TuneIn internet radio, Spotify Connect, Tidal Connect music streaming
Dimensions: 44cm x 13cm x 39cm / 17.3″ x 5.1″ x 15.3″ (width x height x length)
Weight: 36 lbs. / 16,6 kg
US price: USD $60.000
More info and photos: www.tidal-audio.com

About TIDAL Audio
Established in 1999, by Jörn Janczak, TIDAL-Audio GmbH has but one goal – to build the finest audio systems in the world defined as unique masterpieces with timeless sophisticated design and benchmark performance to reproduce music no less than lifelike. Jörn Janczak leads a flagship team of fellow expert engineers, designers, craftsmen, and production staff to assure every detail, every single part, and every step involved in making a TIDAL masterpiece exists free from the bounds of cost optimization and budgetary limitations. TIDAL masterpieces are known worldwide for meticulous attention to detail, sound quality, and design excellence, culminating 2021 into an exclusive multi-year partnership with Bugatti.
The stated retail price of the reviewed device is valid as of the time of the review and is subject to change.