A Picturebook Bunker
Mr. M houses a pair of Tidal Audio La Assoluta along with slumbering dragons and other rare species in a high-end terrarium.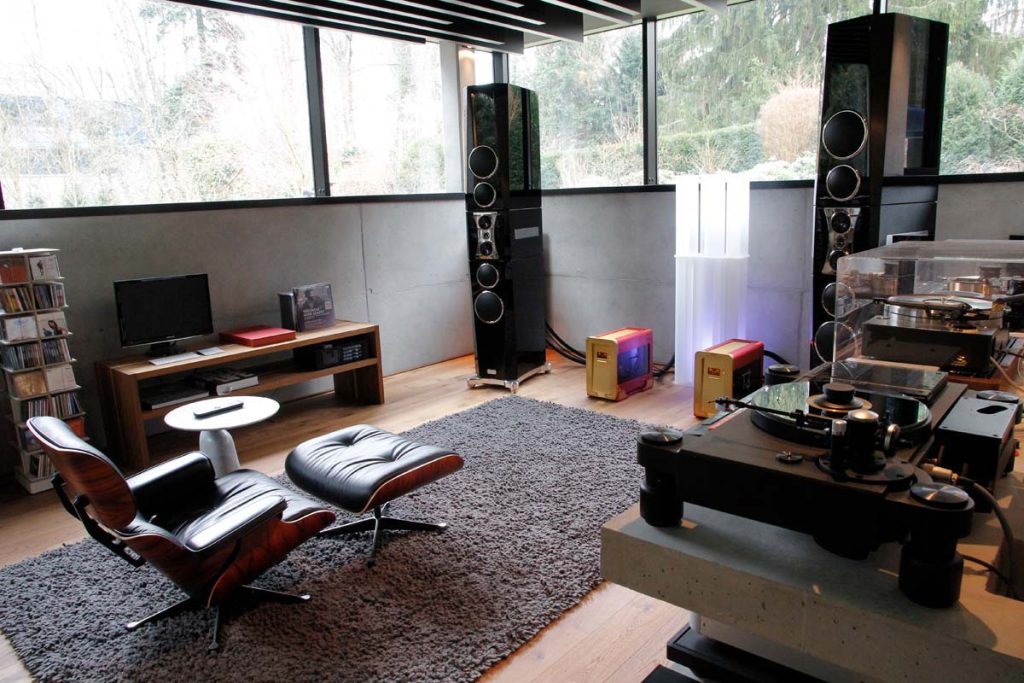 Mr. M discovered his love for music when he was a teenager. In the early 1980s, his father's grandiose stereo system became the center of his world. Back then he was given free rein to rummage through his father's vinyl collection and was even allowed to use his precious turntable, which he did without ever breaking it (unlike the author of this article). The money he'd earned from a summer job finally allowed him for the first time to buy a piece of equipment for himself: a cassette recorder to use along with his father's beloved hi-fi system. However, it wasn't just any old cassette deck. It was the best that money could buy: a Nakamichi Dragon.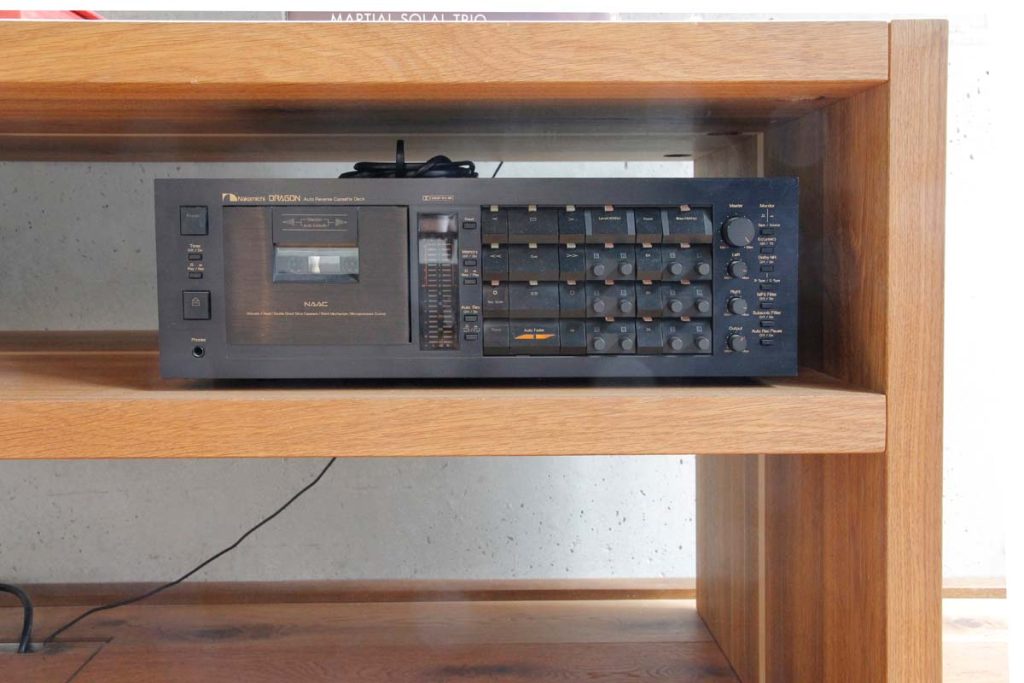 But his world imploded shortly after. His parents divorced and his father moved out of the family home, taking his hi-fi system along with him. Young Mr. M's entire sound system was now suddenly made up of nothing but the best cassette deck on the market and a pair of headphones. Nothing else. It's plausible that the experience was a decisive factor that led to his current situation.
For the sake of brevity, I'll keep my account of the decades that followed short. Mr. M went to college, got his PhD and then enjoyed a textbook career. This allowed him to treat himself to some truly stunning, euphonious and increasingly expensive hi-fi gems whenever the time was right. Aside from Mission, Cyrus and Ecouton LQL150 (in birdseye maple), various exotic high-end devices (the EDGE NL 12.1 and Escalante Fremont, for example) have graced his collection. And things really start to heat up when we check out his turntables – but of course they're all "vintage." He's looked after a few particularly brilliant sound machines, which he's upgraded and customized with a great deal of care and attention to detail. And the Nakamichi Dragon? It has survived all of Mr. M's career developments and moves to different locations probably the best of all.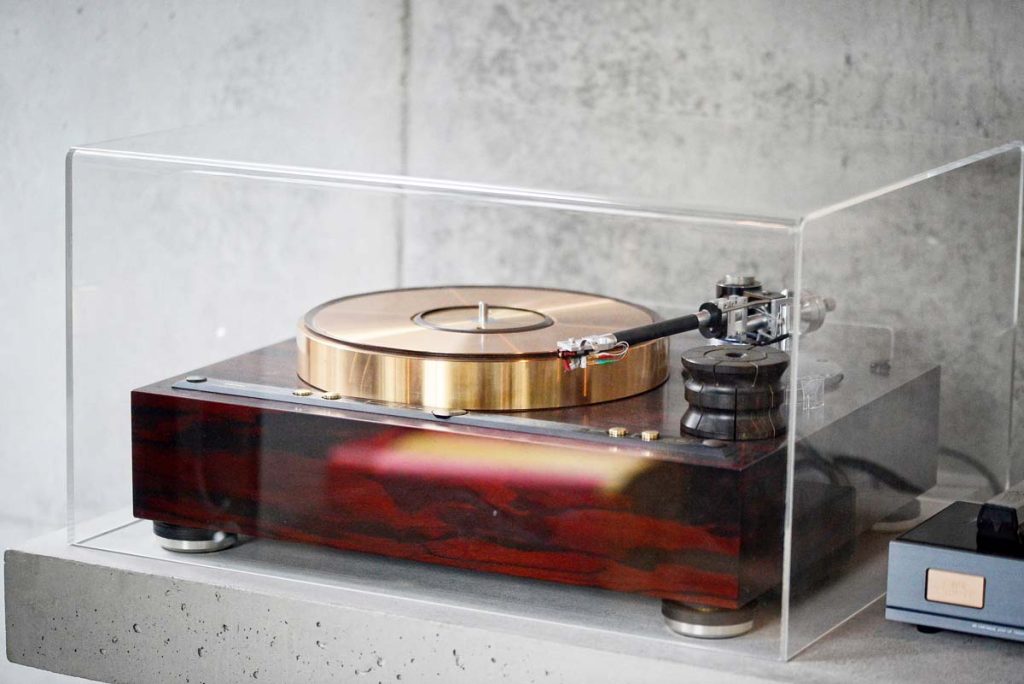 Mr. M later fulfilled another dream of his by buying a beautiful old house and "finally putting down roots" together with his young family. Although his hi-fi system may have put up with various job-related relocations in the past, it's finally found the perfect spot to make itself at home. While the entire house boasts a flexible and family-friendly multi-room solution (from Bluesound) that plays music at the push of a button, it also has a very special separate listening room designed to meet Mr. M's every desire.
Strictly speaking, it isn't just a separate room but a separate adjacent building – which must have been a real challenge to build in light of restrictions imposed on an area surrounding a house built around 1900 and subject to historic preservation laws. But it was well worth the effort. The separate building, which is half-buried in the ground, is flooded with light, and its construction so perfectly executed, that it's as if it had always been a sort of architectural bridge linking the main building to the garden.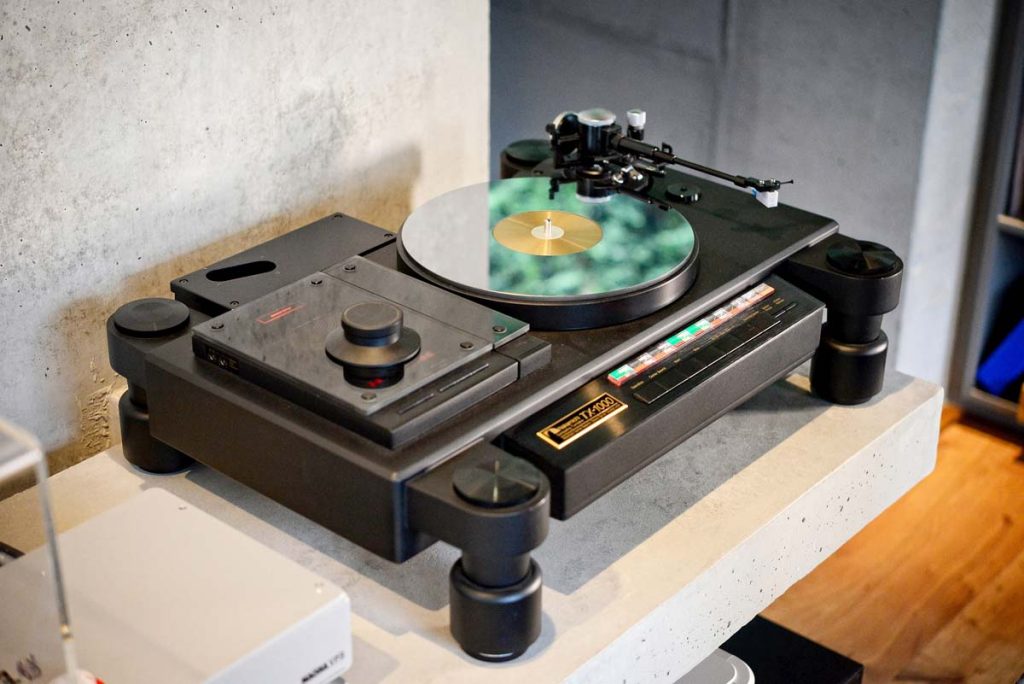 The high-end terrarium is accessed via an extra level underneath the basement, and the staircase leading down is located behind a sound-proofed door to the main house. And while we're on the subject of sound­proofing, the listening room, which measures approx. 35 m2, features ribbon windows that run nearly all the way around the entire room – allowing daylight (or starlight) to flood in and providing a stunning view of the green garden (or the night sky) – and is made of special sound-insulating glazing that meets the highest standards. Even if you play Jimi Hendrix at original volume, you won't hear a thing from the garden, which is great for preventing any issues with overly sensitive neighbors. Whenever he needs some fresh air, Mr. M can use an electric motor to open up individual window segments. And when he wants to play some Jimi Hendrix – or any other musician, for that matter, who deserves to be played at original volume – he can close the windows again, ensuring the sound can't be heard from the outside. Mr. M feels most at home with modern jazz and enjoys browsing ECM or Scandinavian and Japanese music labels.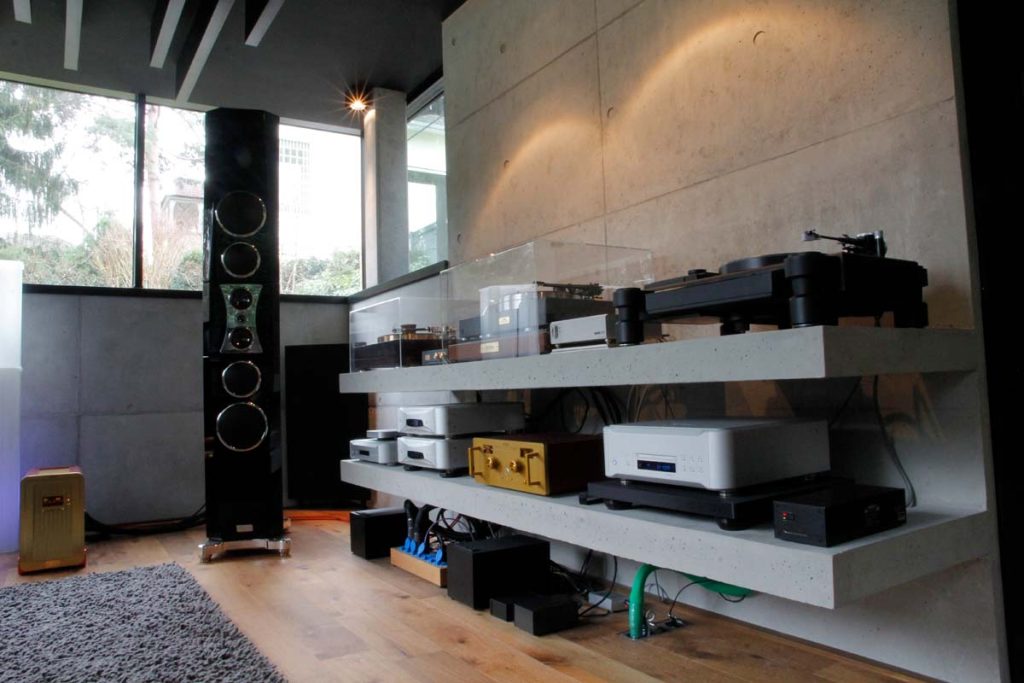 Exposed concrete is a versatile material with a fabulous look, but one which also requires a lot of extra labor and finishing work when used in interior design – after all, it has to look top notch. That said, it does come with a few extra perks. For example, two horizontal cantilevers jut directly into the room out of the wall on the right-hand side and support the majority of the system. Three analog super turntables (in nothing less than vintage mint condition) together with some phono equalizers sit on the top level. The bottom level features all his digital music devices as well as the Dartzeel preamplifier. And once you've sunk down into the comfy lounge chair, which was designed no less by Charles & Ray Eames and is positioned right in the room's sweet spot, there are certain elements on the virtual stage that your eyes behold: solid Dartzeel monoblock power amplifiers, Tidal loudspeakers that stand taller than your average person and opaquely illuminated acoustic elements by Transparent Acoustic. And this brings us to the one major "invisible" subject that's just so unbelievably important: room acoustics.
Such a sturdily built room excited by enormously bass-heavy, high-resolution equipment can't reveal its full sound potential without putting a few acoustic measures in place. The well-traveled Mr. M, who's gathered up a wealth of experience with other listening rooms, has managed to acoustically tame this sophisticated and demanding room with a range of different measures. Customized absorption elements blending in nicely along the ceiling produce an incredibly positive and visceral effect. Spring traps in the corners of the room ensure strikingly clean low frequencies. And the "Septimus" diffusers developed by Transparent Acoustic, whose CEO Dmitry Valdin was involved in the planning of the room, balance out the powerful sound spectrum so well that this ultimate hi-fi system projects a virtually holographic sound profile into the room that's dynamic, energetic and practically boundless.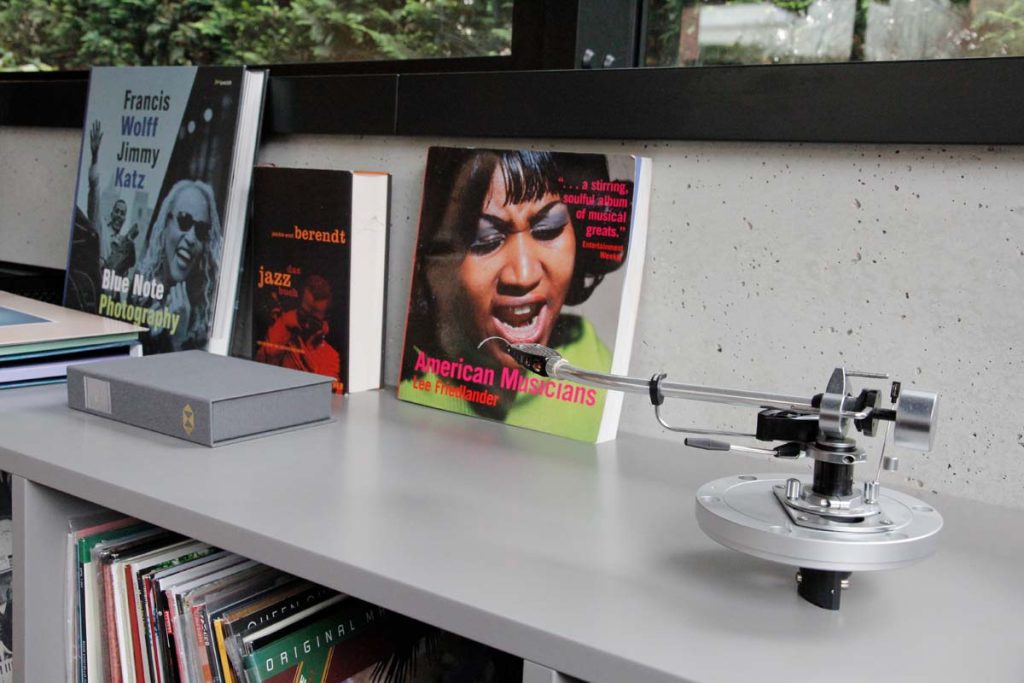 The "prime suspects" for this stunning 3D sound, which packs a real punch even at very low volumes and at minimal settings, are naturally the powerful La Assoluta loudspeakers from Tidal Audio. Believe it or not, this is the only set ever to have been delivered to Germany, making this experience for us a real honor. Mr. M recently felt a slight urge to replace his then favorite loudspeakers, the Tidal Sunrays, which themselves can be regarded as ultra-high-end devices, with the even more stratospheric La Assoluta loudspeakers. The "Dragon" of today, if you will.
They weren't something Mr. M urgently needed. But what would life be without its rewards and the knowledge that there is nothing higher than the stars in the sky to reach for. And even this outlook is eclipsed a bit by the fact that Tidal's La Assoluta loudspeakers boast top-notch sound and true added value that will last indefinitely thanks to their real carat diamond diaphragms. The flagship product's diamond tweeter is flanked by two unique diamond midrange woofers made exclusively for Tidal. Even Marilyn Monroe would have appreciated this: Diamonds aren't only a girl's best friend – they can also be used to make music sound even better.
Just to put the price tag for you into perspective: For a pair of Tidal La Assoluta loudspeakers, you could buy yourself a perfectly nice prime real-estate apartment downtown (but by no means a magical bunker for listening to music), or a Rolls-Royce fully customized to your heart's content. Just to give you more of an idea of just what an exclusive luxury they are: Master craftsmanship is flaunted down to even the smallest feature, in a way only the best of the best can. In terms of quality and attention to detail, it just doesn't get better than this. All this gives true connoisseurs a real sense of satisfaction.
With the Tidal La Assoluta, fully unbridled musical pleasure is an absolute given – provided that all the other connected equipment is able to achieve an equally high level of quality. In fact, all the components in Mr. M's high-end hideaway complement each other so well, and the entire system is so symbiotically interwoven with the listening room, that you find you only reemerge from the subtle acoustic hypnotic trance during longer breaks between songs. But let's take a closer look at the other components. In particular, the three turntables (what a disdainful word to use for these three gorgeous champions of vinyl playback) don't at all exist in our part of the world, and if at all, then only in extremely low numbers. The absolute star of the show in this high-end magical bunker is an extra-wide machine for playing vinyls, which in many ways is similar to the Dragon "cassette recorder" (still cherished by Mr. M). When it first launched, the Nakamichi TX-1000 was, from a technical point of view, one of a kind (think "center search"!) and is as elaborate as it is ground-breaking while still being visually unique – and it will still be an expensive but worthwhile investment well into the future. Yes, even the Nakamichi TX-1000 is a piece of utter perfection and therefore worthy of being in the presence of a certain "loudspeaker" known as La Assoluta.
---
Uncompromising Down To The Very Last Screw
Fidelity Interview With Jörn Janczak, Tidal Audio
Jörn Janczak, born in 1974, founded TIDAL Audio in 1999. FIDELITY had the honor of meeting this friendly yet somewhat shy man, who stands two meters tall, as part of this feature. Cai Brockmann snagged the opportunity for a quick chat.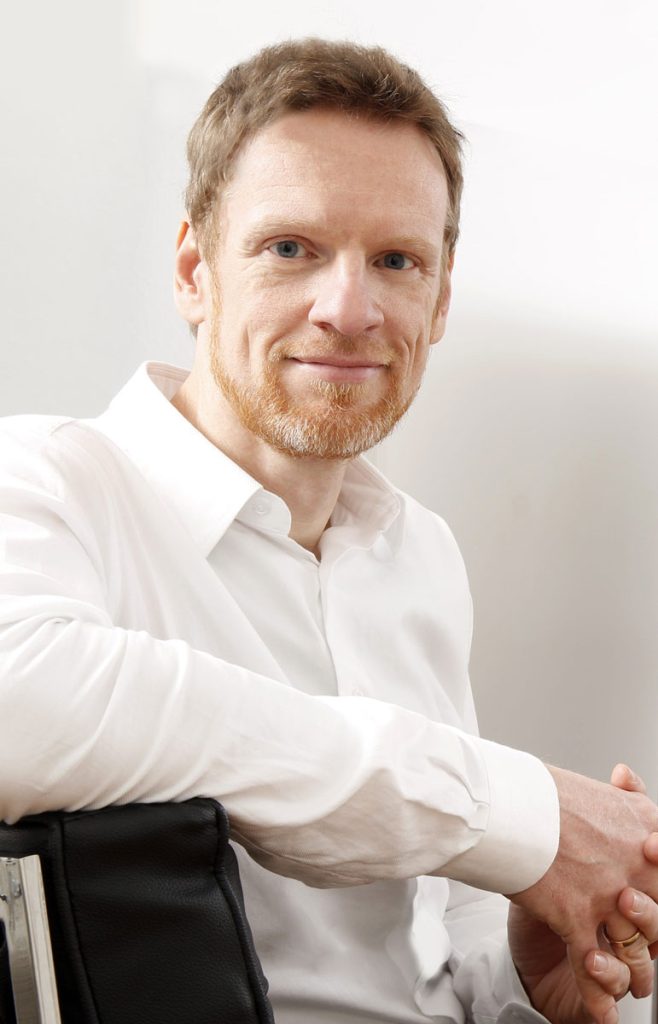 Cai Brockmann: Mr. Janczak, your products are known for always being of the highest quality and having some of the highest price tags around. Why is that exactly?
Jörn Janczak: It simply comes down to the company's DNA. We always aspire to achieve absolute top quality, and over time everyone around the world has come to expect that of us. The high prices are an inevitable result of all the hard work, top-quality materials and manual craftsmanship involved. The price tag is actually the last piece of the puzzle, because everything we do, right down to the very last screw, is uncompromising and therefore expensive. But we never do anything just for the sake of it. If we did, we'd never be successful. Hitting the jackpot with expensive products among Asia's nouveau riche is one thing, but achieving a certain level of consistency and continuous growth is another.
Tidal Audio has named its new top-of-the-line loudspeaker "La Assoluta" instead of the more grammatically correct "L'Assoluta". Is that supposed to be reminiscent in some skewed way of Ferrari's LaFerrari?
Ha! No, we actually did it first. We have been using the name since the project was launched back in 2011, and the Italian hybrid sports car came two years later. And if there's anything or anyone we want to be indirectly reminiscent of, then it is definitely the "Prima donna assoluta" Maria Callas. We prefer to leave the use of car names to jazz up loudspeakers to others. (grins)
It seemed a few years ago that things had reached a point at Tidal where they were as good as they were ever going to get with the Sunray G2. You even said so yourself. So why add another model to knock it off its throne? When did it become the right time to do so?
We had come up with the idea for La Assoluta a long time ago but it clearly entailed a financial risk in the six-figure region. La Assoluta is, like most luxury items, dependent on supplier-induced demand. This means that customers don't know whether they want something until they can see, hear and experience it. No one is waiting for 3D renderings or financing kickstarter projects. That said, I've got to be honest: If a large number of satisfied customers all over the world were to express a clear interest in a significant upgrade, then that would make the decision much easier. And regardless of that, if the human race weren't interested in knowing that things could be improved, or didn't want to set a higher benchmark, we'd still be stuck in the dark ages …
So you're saying it'll never stop?
Well, in the intermediate-term there probably won't be any new loudspeakers like the La Assoluta or sports cars with 1,500 HP on the market. However, Tidal will never cease wanting to further enhance the performance of its products. So, if we ever stop striving to achieve that, we could always branch out and make wellington boots …
What was the biggest technical challenge you faced in developing the La Assoluta?
Getting every detail of the design right so that it could live up to its name. None of the components existed previously. Everything was designed and built for the La Assoluta specifically: the special drivers with the desired parameters, the mounting options, the large diamond diaphragms constructed in close collaboration with the company Accuton, the housing, the switches – basically everything. But the biggest challenge was actually bringing all the parts together to form one harmonious whole. After all, parts – no matter how good they are – are just individual components. Making everything work like clockwork is something quite different altogether. Especially when the whole thing needs to be brought together in a timeless and elegant design and needs to be instantly recognizable as a Tidal classic. Furthermore, all the technology needs to be neatly hidden away.
And what was the easiest part?
Having after-work drinks after the first successful prototype tests.
OK, let's talk briefly about the diamond diaphragms. Do you they actually offer any real benefits? Or are they just a super-exclusive gimmick to mitigate any objections raised by customers' wives?
Of course: Husbands can justify it by saying that 54 carats at Tiffany & Co. cost a heck of a lot more (grins) … diamond diaphragms are just as unique as they are physically resilient and, thanks to their technical benefits, improve loudspeak­ers' performance. No other diaphragm material combines such perfectly polarized characteristics as hardness, low resonance and low weight. The voice coil also sits very close to the diamond diaphragm, the world's best thermal conductor, and is perfectly cooled. All these benefits were previously only available for the high-frequency range. The diaphragm surface and the maximum stroke of the diamond diaphragms in the La Assoluta, for the first time ever, cover an unbelievable range, i.e. from the top bass range.
People often talk about a "high-gloss piano lacquer finish" in conjunction with loudspeakers, but the reality hardly ever fits the description. What does Tidal Audio have to offer in this department, in particular with regard to this top-of-the­line model?
What people often refer to these days as a "high-gloss piano lacquer finish" wouldn't cut it as a primer coat at our company! We're extremely proud of the fact that for years now we've been setting the benchmark for finishes all over the world.
For a pair of La Assoluta loudspeakers, for example, we use 98 kilos of polyester lacquer – after we've sanded the surfaces – 60 kilos of which remain on the loudspeakers at a unique thickness of three millimeters. But the whole process also involves 160 hours of sanding and polishing, which is all done purely by hand. We could even write a book about the lacquering and coating processes, the week-long drying times and the intermediate sanding. After all, when you strive for perfection, the complexity involved in achieving absolutely flat, smooth surfaces and such solid housing is off the charts.
Speaking of "solid", each La Assoluta loudspeaker is around two meters thirty tall and weighs around half a ton – what are the minimum ideal dimensions for a listening room for a pair of Tidal La Assoluta loudspeakers?
Where possible, we recommend that rooms have a surface area of at least 25 m2 and a ceiling height of at least 2.90 m. Our installations range from "the world's largest headphones" to living rooms that don't feel much different than the Cologne Cathedral. But customers who buy systems in this price range normally have their own listening rooms.
I noticed you named a new TIDAL power amplifier – the "Assoluta Monobloc". Will there soon also be a corresponding preamplifier or even a complete series of electronics with this name?
Yes, exactly. We will continue to expand the Assoluta series right down to the corresponding cables. Customers should soon be able to experience all our products at Tidal's new location firsthand.
Jörn Janczak, many thanks for speaking with me.
---
Accompanying Equipment
Analog turntables: Micro Seiki SX-111 FV, Micro-Seiki SX-8000 II + RY­5500 II, and Nakamichi TX-1000 | Tonearms: Graham Phantom II, Kuzma 4Point, SME V, and TriPlanar | Cartridges: Air Tight PC1 Supreme, Koetsu Blue Lace Onyx, Lyra Etna SL, and Ortofon A90 | Phono preamplifier: Air Tight ATH-2 A Reference, and Nagra VPS | Digital components: Esoteric P-02 + G-02, and Esoteric Grandioso D-1 (mono DACs) | Preamplifier: Dartzeel NHB-18NS | Power amplifier: Dartzeel NHB-458 (monoblocks) | Loudspeakers: Tidal Audio La Assoluta | Cables: Nordost, Lyra, TaraLabs, and Dartzeel
Tidal Audio La Assoluta loudspeaker system
Functional principle: 4-way floor-standing loudspeaker, passive, optional extension with "Subtowers" to create the Tidal Assoluta Music System | Drivers: 3-cm dome tweeter with diamond diaphragm, 2 x 13-cm midrange woofers with diamond diaphragm, 2 x 19-cm woofers with Tiralit diaphragm, 2 x 25-cm subwoofers with Tiralit diaphragm, 4 x 25-cm passive radiators | Dimensions (W/H/D): 38/232/65 cm | Weight: each 485 kg | Price per pair: from €495,000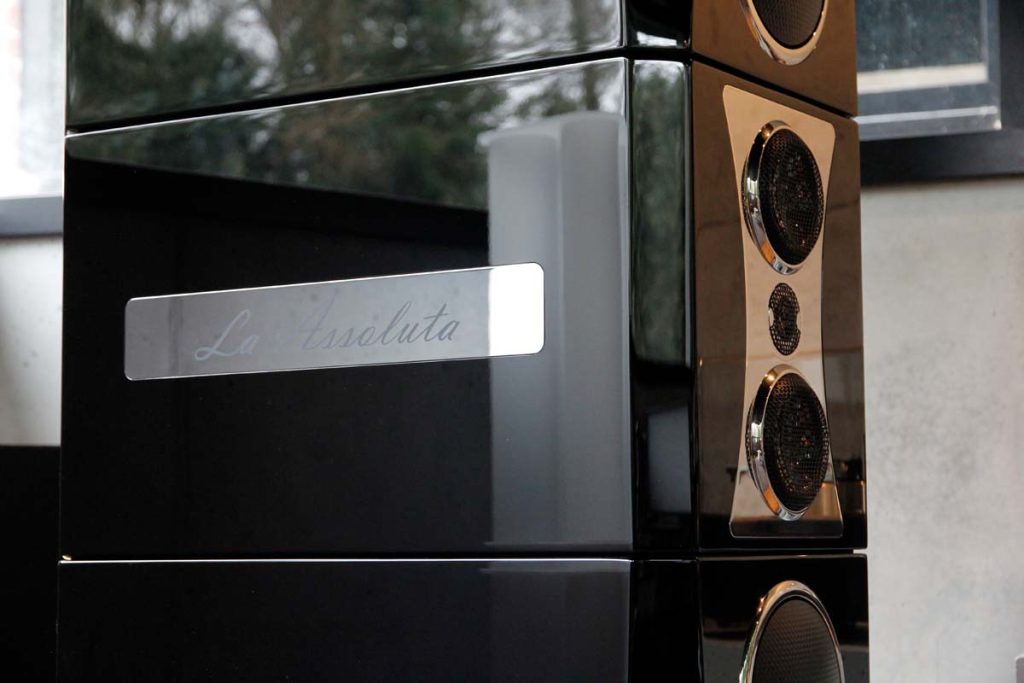 TIDAL Audio GmbH
Jörn Janczak
Immendorfer Str. 1
50354 Hürth
Germany
Phone +49 2233 9669225
Transparent Acoustic
Dmitry Valdin
Louisenstr. 148b
61348 Bad Homburg
Germany
Phone +49 6172 9082697
The stated retail price of the reviewed device is valid as of the time of the review and is subject to change.