A Musical Prince
The new moving-coil cartridge Transrotor Tamino underscores the ideals of classical harmony through more than just its name.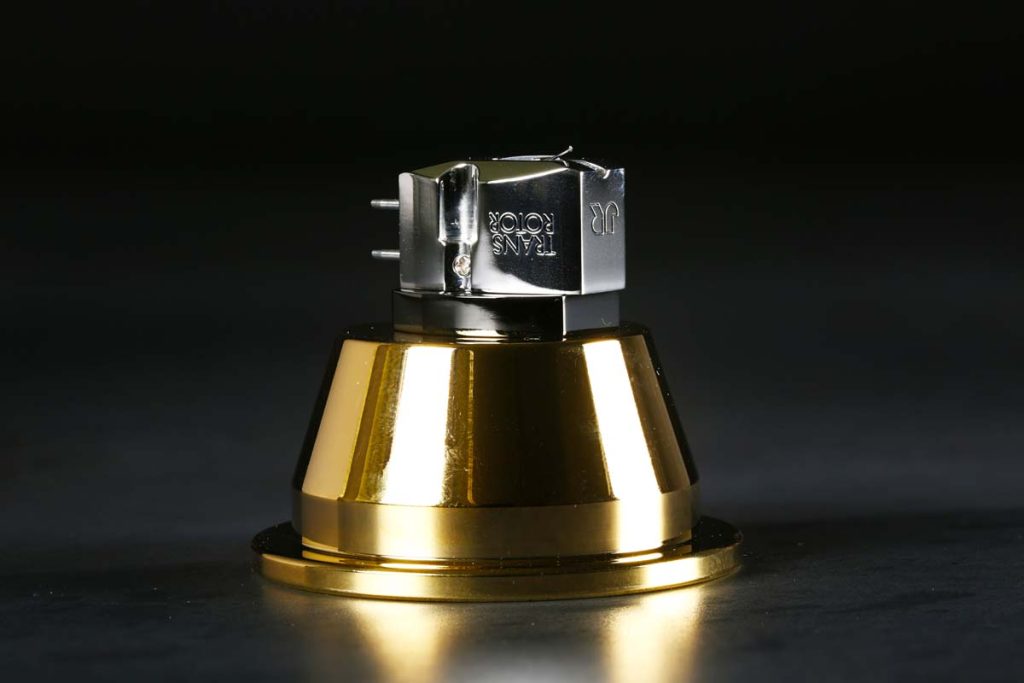 "This image is enchantingly lovely, like no eye has ever beheld," declares the noble young prince Tamino in Mozart's The Magic Flute when he sees the image of the lovely Pamina for the first time. A broad range of inevitable parallels can be drawn when you first set eyes on Transrotor's new benchmark-setting cartridge, which shares its name with Mozart's enamored prince. This cartridge is impeccable. Noble both in terms of its silvery shimmer and the sense of Apollonian serenity expressed though its straight lines, the Tamino strikes a resonating cord reminiscent of Mozart's music and shows it has earned its name.
Japan Meets Bergisch Gladbach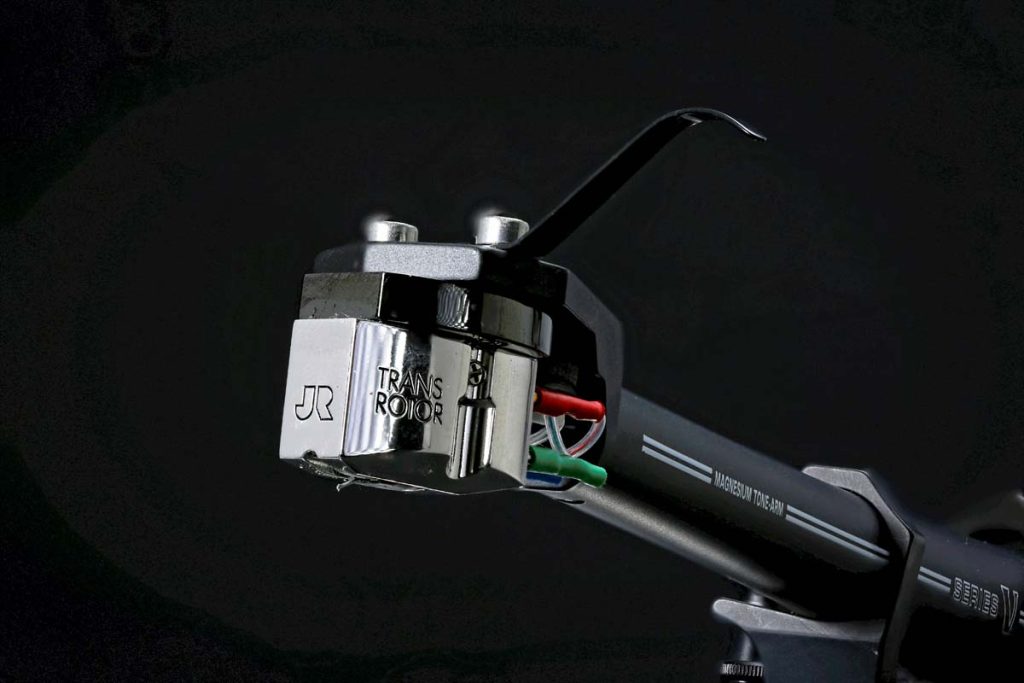 Let's take a look at the technical facts first. Yoshiaki Matsudaira's company, known and loved by many high-end fans under the trade names MY Sonic Lab and Air Tight, manufactures the Tamino. The design for the cartridge draws from the top-of-the-range Signature Platinum model produced by the Sonic Lab division, which, according to Dirk Räke, has been both visually harmonized with Transrotor's turntables and significantly adapted in terms of the signature sound. These adaptations include freeing the frequency response of the original sound's slight projections in the bass and, in particular, in the treble so as to avoid any overemphasis in the treble range — an adjustment that's part and parcel of the fine-tuning done to many loudspeaker models anyway. Räke's company was intent on counteracting the threatening potentiation of this frequency range. An understandable stance that reflects the company's sound-quality policy, especially if you consider that the "smaller" top-of-the­range Figaro and Merlot Reference models are also exceptionally well-balanced, laid-back systems particularly well suited to long listening sessions. Also adopted were the specifications for the Signature Platinum, known for its extremely low impedance of just 1.4 Ohm and output level of 0.5 millivolts, which is really quite reasonable for a high-quality MC. For this, Matsudaira-san uses strong neodymium magnets and the in-house developed coil core material SH-µX made from the purest copper. That pure boron is used for the cantilever comes then as no surprise, in the same way as the special semi-line contact cut.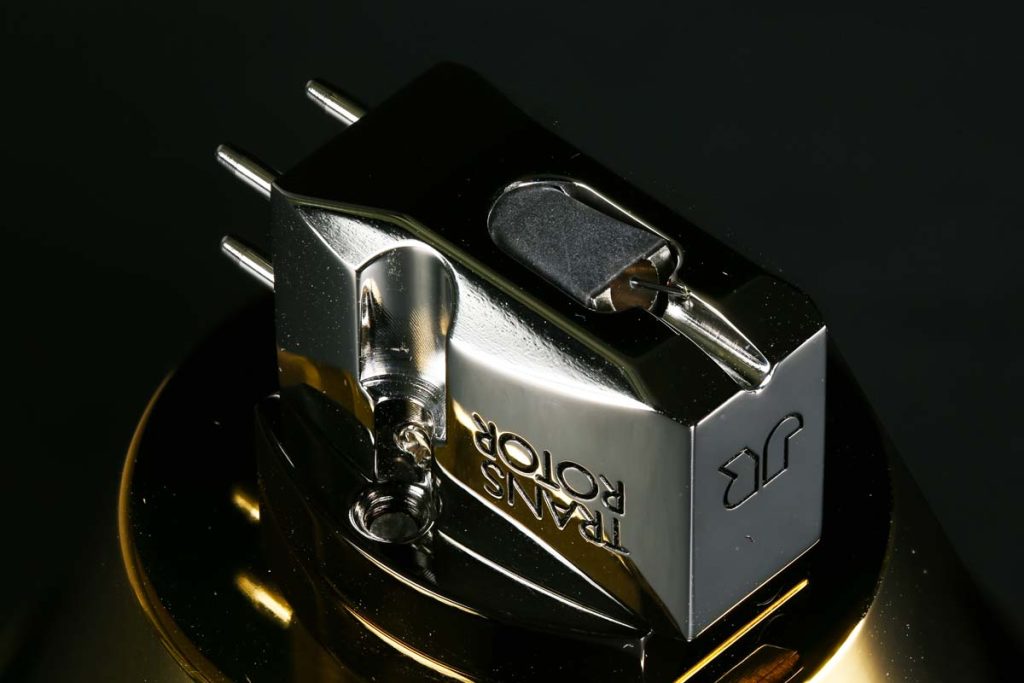 Plug 'n' Play
As everyone knows all too well, when it comes to changing cartridges, the God of all things high-end declared that a considerable amount of dexterity and the odd bead of sweat are both required before any listening enjoyment can be had. And a whole arsenal of cartridge leads also has to be sacrificed to the God of analog listening pleasure. However, for the Tamino the cartridge's developers thankfully refrained from the kinds of exotic design antics that sometimes feature in other cartridges. These rounded sections, asymmetrical bulges, and bizarre side surfaces make installation and adjustment an almost insurmountable feat, especially if you need to slot fiddly little gems, which carry upward of four- or even five-figure price tags, in the tonearm. The clean edges, sturdy weight, protected stylus located under the system casing, and the perfectly sized threaded hole ensure adjustments in the SME tonearm are largely stress free and won't cause you to break into a sweat. Even the inner qualities are quite pleasantly "normal" for a top-of-the-range MC, which means you don't have to resort to using specially adapted transformers or phono stages with obscure impedance options: The Tamino is more or less a plug-and-play model, which, when combined with an Audionet PAM and a standard 100-ohm termination resistor, starts to really shine without any need to acclimatize whatsoever. Alignment on medium-mass tonearms, such as those in the SME IV/V class, also seems ideal; even more muscular arms in the higher mass categories should also pose no problem for the Tamino.
A Distinct Flair for Unearthing Subtle Nuances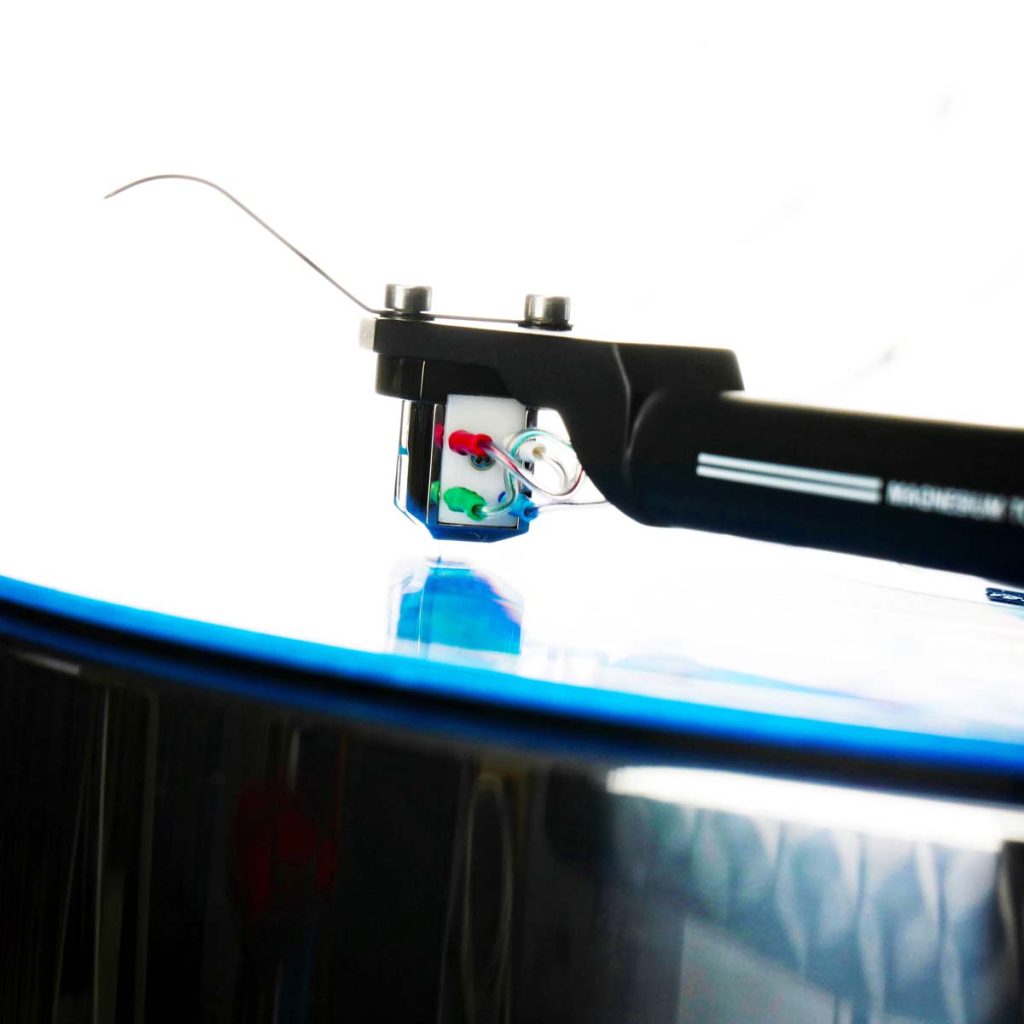 The tough question about which LP should be played first in the test session was, of course, an easy one to answer. Part two of my assessment of the Tamino kicked off with the overture to Mozart's The Magic Flute. What else could I've chosen? This version features James Levine conducting the Vienna Philharmonic in an earlier RCA Red Seal digital recording from 1981. It's far from being pointedly or sharply exaggerated in the treble range as is so often the case with productions from early in the digital era. On the contrary, it sounds a little less brilliant with darker tones. It would also be a massive overstatement to describe the four LPs as exceptionally dynamic. So what would the Tamino do with this rather mediocre recording, I wondered. To start with, it didn't attempt to artificially flood the darkness with light. The frequency range's linearity that Räke had touched on was clear, and no high-frequency accentuation was used to polish the recording's blunt fundamental sound. But something else happened to make this Mozart recording an absolute joy to listen to: The Tamino accurately selected the instruments, superbly positioned them on the stage, and gave them enough air and room to breathe that suddenly new dynamics emerged that would have otherwise remained somewhat diluted and blurred. Casually, without any pomp or ceremony, dynamic nuances and tonal subtleties emerged that were always somehow "there" but never really "present". Transrotor's newcomer in no way depends on fancy, overdeveloped vinyls, but instead demonstrates a distinct flair for unearthing previously unheard subtle nuances, even in run-of-the-mill productions.
Squaring the Circle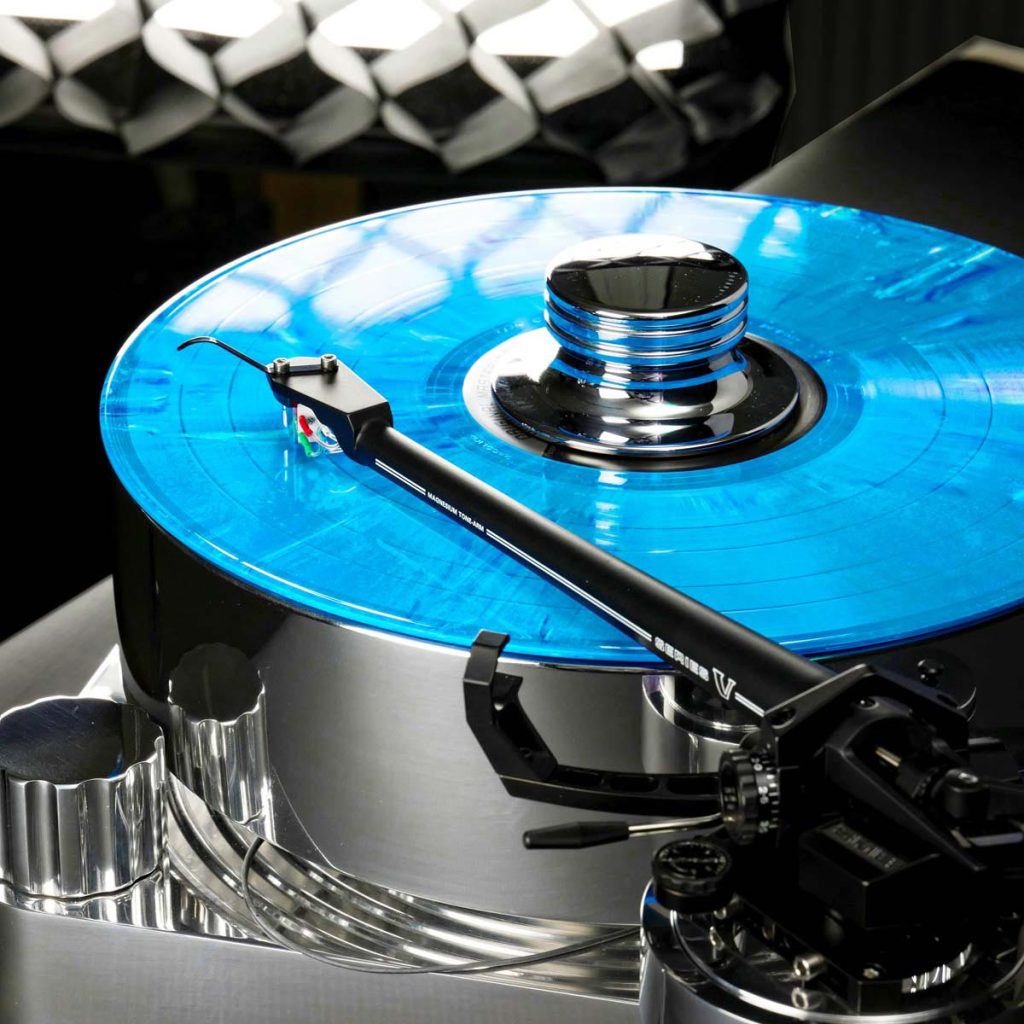 Despite the cartridge's name, I didn't want to just stick to classical music. The rich-sounding CMP production Next Adventure by the Theo Jörgensmann Quartet is, from a technical sound perspective, pretty much a representative vinyl: warm, smooth, bursting with dynamism, and, from a technical production perspective, perfect. And even after more than 35 years, Jörgensmann's signature blend of free jazz, fusion, and hard bop still sounds as fresh and timeless as ever. It may sound like a cliché coming from a critic, but I really did feel like I was listening to this for the first time. Cymbals and hi-hats emitted tonal nuances I had never heard before, and individual sound elements were distinct yet integrated into a harmonious overarching context in such a way that the cartridge nimbly managed to illustrate the music's formal structure, clearly one of the Tamino's main features. When, for example, a ritardando from the clarinet melts into the swirling reverberations from a cymbal that then seamlessly transition into a piano trill, the sound events produce their own unique sound signature in the room yet so coherently intertwine that you can only describe the effect as the musical equivalent of squaring the circle. There's no doubt in my mind that the Tamino is setting new sound quality standards for cartridges.
Starting to feel really hooked, the urge to play with analog equipment then kicked in, driving me to tinker with different impedance termination resistors, various tracking forces, and slight modifications to the VTA. The Tamino always reacted sensitively and, even in the case of extreme impedance values, it never buckled; and even in the face of considerable increases and decreases in the VTA, it never threw in the musical towel. It's very hard to make any concrete recommendations here. Instead, I'd simply recommend you let yourself be guided by the basic configuration of your overall setup when you go about fine-tuning your system. Nothing can go wrong with a setup tuned to be largely neutral using a slightly analytical phono stage, at least with the classic standard of a 100­ohm termination resistor and a straight VTA anyway.
Let's Party
And how suitable is the Tamino for parties? No, I'm not suggesting for a second you should use the Tamino in conjunction with your Technics 1210 decks to get your upcoming garden party in full swing. But a system with a five-figure price tag should at least be a real all-rounder as well. This is why the fabulous, recently released sampler Divine Disco — American Gospel Disco 1974 to 1984 found its way onto my Raven turntable. Soon enough tantalizing funky beats were booming through my listening room, enriched with wonderfully smooth vocals from the choir. This, it has to be said, quickly and positively put the all-rounder question to bed. To wrap things up, let's invite Tamino himself to have a say in the form of his famous aria. "Dies Bildnis ist bezaubernd schön" (This image is enchantingly lovely"): Éric Tappy's smooth and lyrical tenor voice on the RCA recording mentioned above conveys how enraptured the prince is when he sets eyes on Pamina, and Transrotor's Tamino lets me directly share in this rapture. I experience the aria as solid, fully transparent, and with no sharpness whatsoever; The Apollonian notion of pure love, as Mozart again and again composed in his operas, irresistibly unfolds before my ears and I feel compelled to recast the line "like no eye has ever beheld" as "like no ear has ever heard."
Classic Perfection
Before I have to reluctantly send the system back to Bergisch Gladbach, I'm tempted to summarize what I experienced with my vinyl collection at home over the last few weeks. It will, without doubt, be the most expensive cartridge I've mounted in a tonearm for a long time to come. Yet the hefty price tag was, without a doubt, reflected in the exceptional sound quality — but not by exhibiting any showy or strikingly spectacular effects. The stylus wasn't made to do any circus acrobatics. No, the Tamino's perfect musical coherence is what makes it so fascinating. With every beat, no matter what musical genre, I get the urge to say: That's right on the money! And what's the point of a musical performance if not musical perfection? Transrotor's Tamino definitely achieves such perfection for analog music playback.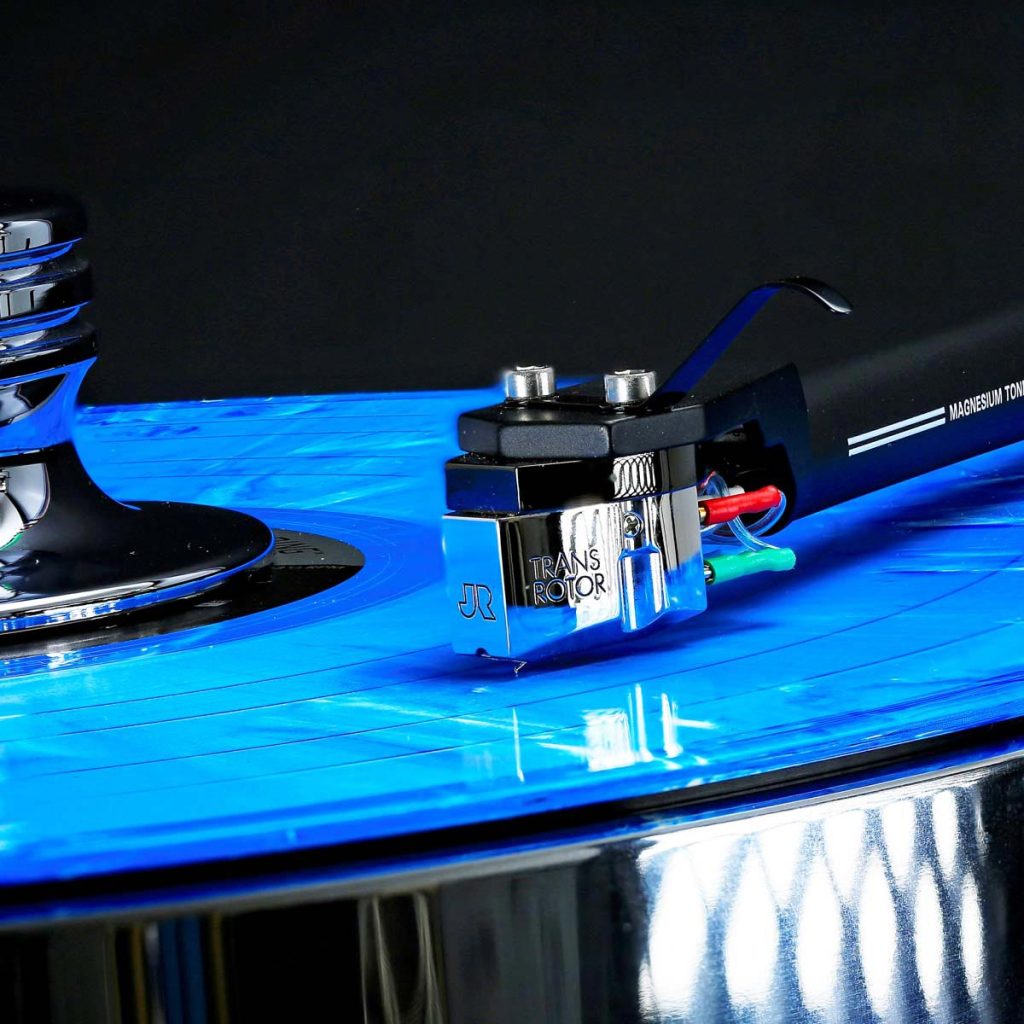 Accompanying equipment
Turntable: TW-Acustic Raven 0.5 | Tonearm: SME 309 | Cartridge: Clearaudio Concept MC | Phono preamplifier: Audionet PAM V2 | SACD player: Denon DCD 2000AE | D/A converter: Grace Design M 903 | Preamplifier: Grace Design M 903 | Power amplifier: Yamaha P2500S | Loudspeakers: Magnepan 1.6 | Headphone amplifier: Grace Design M 903 | Headphones: Denon AH-D 5000 | Cables: Cardas, Vovox, Sommer | Accessories: Oyaide
Cartridge
Transrotor Tamino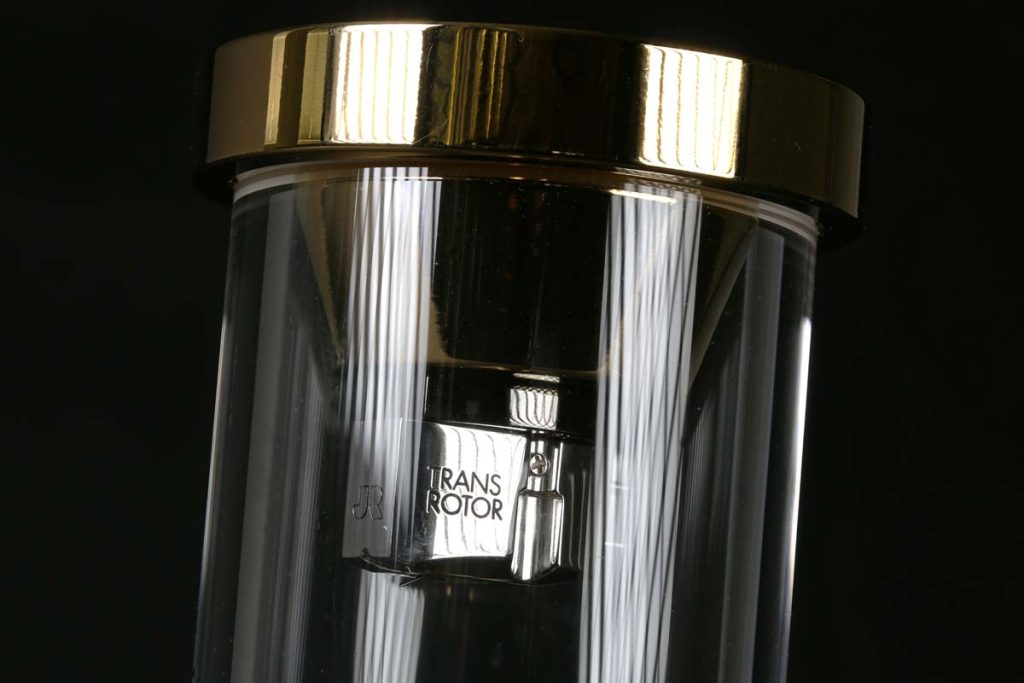 Functional principle: Moving coil | Housing material: Titanium | Cantilever: Boron | Stylus cut: Semi-line contact | Output voltage: 0.5 mV | Recommended tracking force: 19-22 mN | Recommended terminating impedance: 100 Ω | Weight: 10 grams | Warranty period: Two years | Price: €12,000
Räke Hifi/Vertrieb GmbH
Irlenfelder Weg 43
51467 Bergisch Gladbach
Germany
Phone +49 (0) 2202 31046
The stated retail price of the reviewed device is valid as of the time of the review and is subject to change.