He is the kind of legendary keyboard wizard who could easily record a multi-colored, virtuosic prog album all by himself.
What's special about Derek Sherinian (56): He never loses himself in artificial pseudo-classicism or synthetic bombast orgies, but loves the hard rock sounds as known from the seventies: fierce, pushing, riffy, with a lot of improvisation. "Heavy fusion prog" is what his instrumental style was once called. His impressive career includes Kiss, Alice Cooper, Dream Theater, Platypus, Planet X, Billy Idol, Black Country Communion, Yngwie Malmsteen, Whitesnake, Sons Of Apollo … Drummer Simon Phillips (65), Sherinian's main partner on Vortex, has an even more extensive discography – it ranges from Mike Oldfield to Toto to jazz pianist Hiromi Uehara.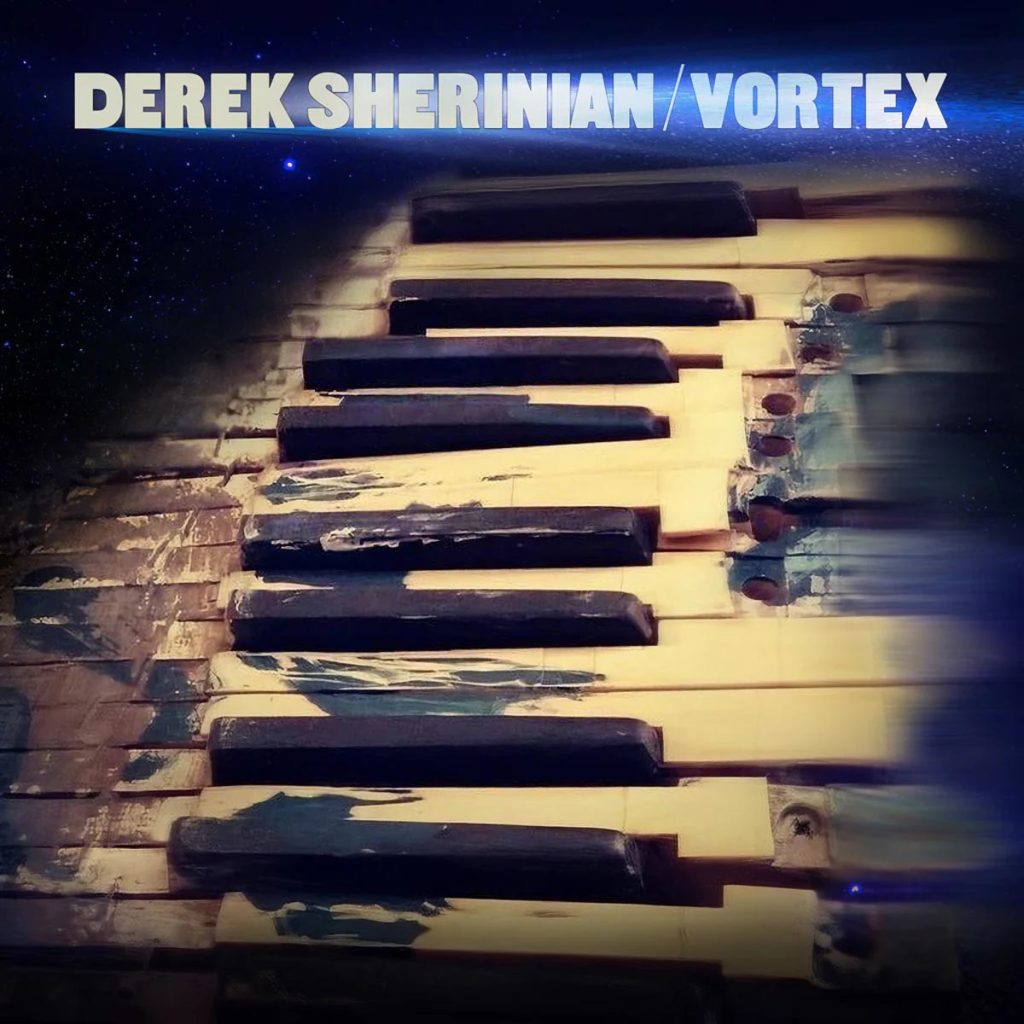 Both protagonists are well-connected, and it's no wonder that they can call on a larger group of renowned feature guests – first and foremost, of course, international super-guitarists for sensationally virtuosic solos, including Steve Stevens, Steve Lukather, Joe Bonamassa, Michael Schenker and Mike Stern. The bandleader's synth solos vie with these great string heroes and even closely approximate the guitar in sound. A hard rock blues stands next to Indian sounds, metal riffs alternate with fusion improvisations. Vortex just rocks on and on.
Label: InsideOut
Format: CD
InsideOut on Derek Sherinian
With a diverse discography that puts even the hardest working musicians to shame, Derek Sherinian has spent more than thirty years building a reputation as a go-to guy for those who are serious about the keyboards on their record, while also putting out a string of solo releases, each more accomplished than the last. Beginning with 1999's 'Planet X', his latest release was 2020's 'The Phoenix', his first album in nine years, which re-established him as a force to be reckoned with in the solo arena. In 2022, he returns with the powerful 'Vortex,' eight tracks built on his signature chameleon-like sound that blends rock with elements of funk, prog and jazz, which he began writing before completing 'The Phoenix.' 'Vortex' is a continuation of 'The Phoenix,' he explains. 'However, I feel the composition on the new album is stronger, and I would describe it as a modern '70s fusion record, but with a newer, heavier tone.'
Derek Sherinian – Vortex on InsideOut
The stated retail price of the reviewed device is valid as of the time of the review and is subject to change.