Dreams, Theories, Tuning – All Ex Works
Accuphase Laboratory, Inc. is known for its exquisite equipment range and distinctive look. But there's so much more behind Accuphase: A life concept for audiophiles, an absolute high-end idea. The fine audio components embody only the visible part of a dream that has come true.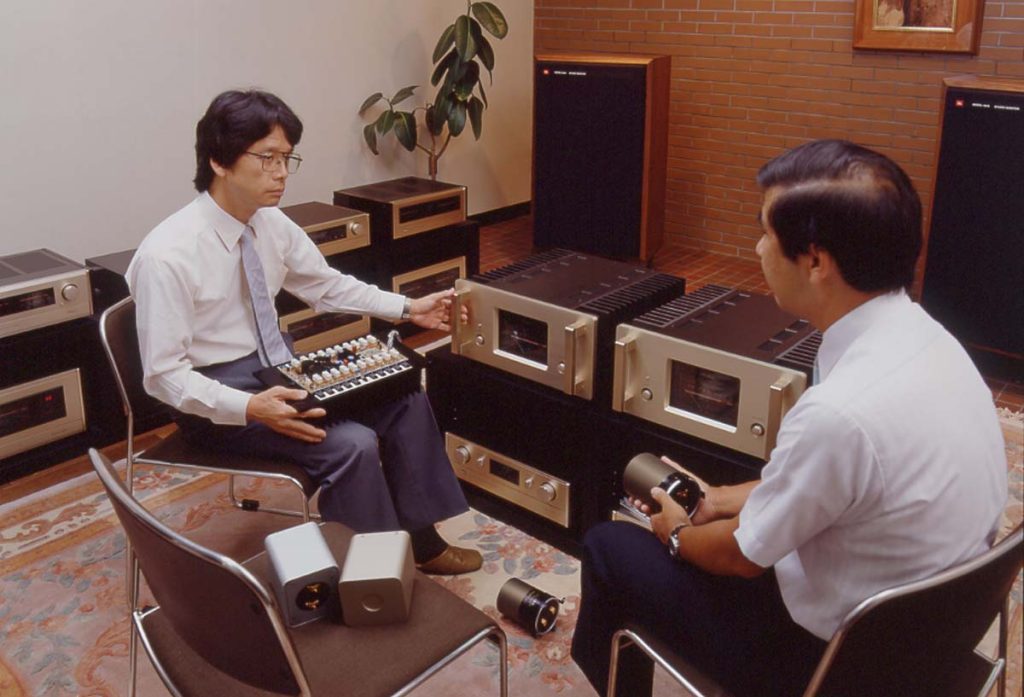 When brothers Nakaichi and Jiro Kasuga launched their own manufactory in 1972, the time was ripe for something entirely new and totally logical from an audiophile point of view. The Kasuga brothers had left Trio-Kenwood (a company founded by them 25 years earlier) in order to establish Kensonic Laboratories in Tokyo. Together with selected experts, they meticulously implemented their plan to develop and bring to market audio products under the brand name Accuphase, which would qualify as the world's finest in every respect. The idea behind the coined name Accuphase — a combination of accurate and phase — came exactly at the right time: The Kasuga brothers recognized that, in the rising hi-fi boom of the 1970s, a brand that could focus very precisely on quality, reliability and sound would be a success. Accuphase very deliberately went up against mass-produced products and their quality compromises — with a premium-class manufactory mindset.
In 1973, just one year after its founding, the company moved for the first and last time: from Tokyo to Yokohama, from Jiro Kasuga's own space that had grown too small into a new commercial building. The company is still located there. Their only name modification came in 1982: On the occasion of the tenth anniversary of the company, Kensonic Laboratory became Accuphase Laboratory, Inc. It was a logical merger of the brand and manufacturing names.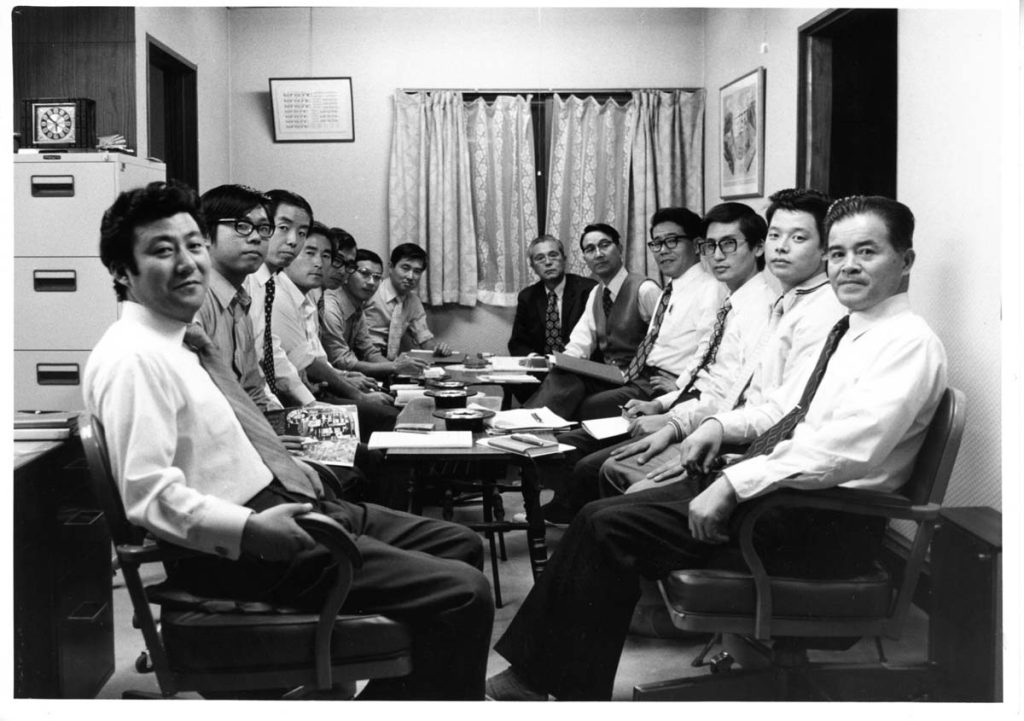 Unlike most newly established companies, Jiro and Nakaichi Kasuga didn't set up their company with only a technically sound basis, but with a financially sound basis as well. In addition, they formulated a ten-point statement, their Management and Corporate Policy, outlining how the project would work overall and point the way to the future. Accuphase was thus the first high-end brand, not only in Japan but probably in the world, to define its objectives and principles with a strict and transparent requirements specification. This self-regulatory codex for all activities related to company management, product development and musical orientation has remained valid and unchanged to this day. It calls for much more than the pursuit of technical excellence and superior engineering skill; rather, it gives all of the employees, including those of future generations, honorable guidelines and objectives. In practice, they can be followed throughout all of the development stages, in all details through to the finished product — and even beyond. Even after a component is produced by specialized experts, the need for professional expertise continues; this is met by selected and long-time distributors in more than 60 counties worldwide, who then support specially trained Accuphase specialist dealers (for instance, Accuphase has had a trusting relationship with the distributor for Germany, P.I.A. Hi-Fi Vertriebs GmbH, for more than 40 years). The highest customer satisfaction and comprehensive service are also part of the company's long­term, declared goals.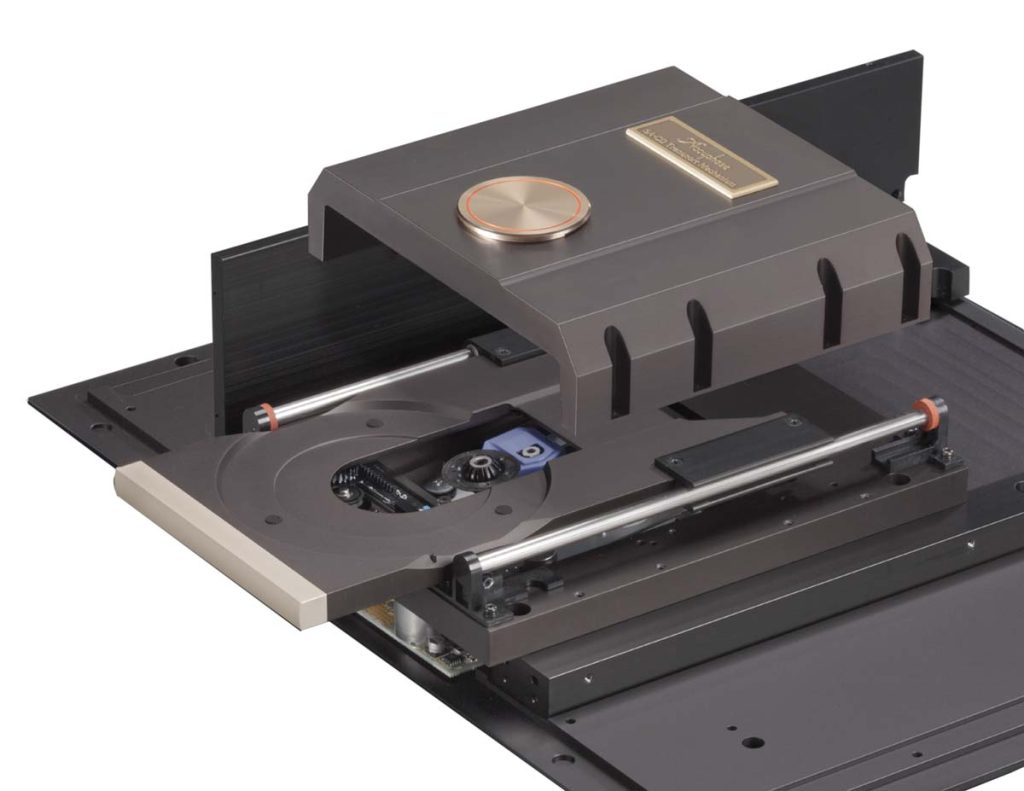 In this connection, Accuphase has declined to expand its portfolio to include speakers and turntables. The staff in Yokohama is completely and totally focused on the core competencies of the company and, in doing so, preserve and perfect "classic" electronic components, especially pre and power amplifiers, integrated amplifiers and established players such as D/A converters and CD players — of which most have been optimized for the SACD (Super Audio CD) format.
In 1973, the team around Nakaichi and Jiro Kasuga presented the astonished public with the first components to carry the new, internationally effective brand name Accuphase: The VHF tuner T-100, the preamp C-200 and the stereo power amplifier P-300 were enthusiastically celebrated for having a previously unheard of quality — and right away, Accuphase was able to accept its first accolades. The P-300 power amp, for instance, won the renowned Japan Compo Grand Prix Award in the same year. Since then, the company has introduced an average of six new components a year that, with distinct regularity, are honored by the trade press.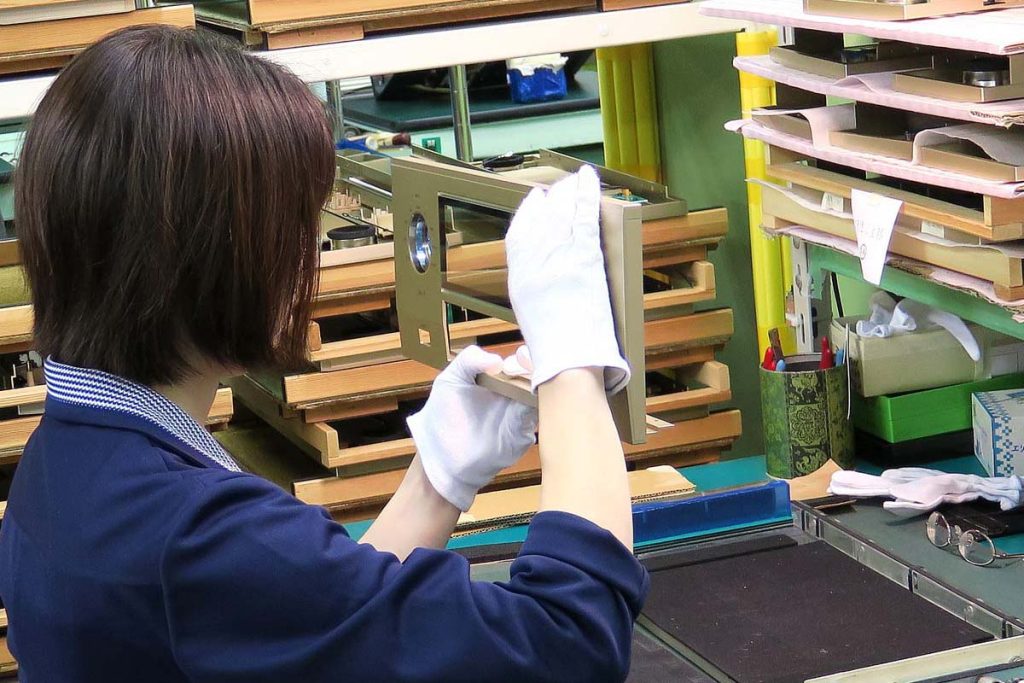 Every device from Accuphase carries its own service card on which key information from the manufacturing process is documented. Even after decades, this facilitates first-rate service if it is ever needed. Because the fundamental concept of highest quality permeates every process step and is thoroughly checked, from development to careful assembly through to final inspection, which incidentally includes a test "with all human senses" — a stand-out feature in the usually very technically-oriented high-end audio scene. But at Accuphase, man and his love for music is the focal point.
"As long as there are people, there will be music," says Hideharo Ito, acting Accuphase president. And his company can deliver "the ultimate sound quality not least because we are audiophiles ourselves." The developers thus know the exact wishes and mindset of the discerning clients and can design precisely what they would like to have at home themselves. Vice president Masaomi Suzuki adds: "High-end audio is a powerful tool that lets users listen to music exactly the way they feel it in the depths of their hearts. And we want to offer people the right tools for their own personal enjoyment." So owners are given not only an absolutely top-class music machine with outstanding technical data, but precisely this "tool that will let them fully immerse themselves in music." Consequently, following completion of the basic technical construction, the typical development process also includes elaborate listening sessions in which the desired flawless sound is finely tuned down to the slightest detail. This fine tuning alone can take just as much time as the technical development beforehand. And only when this critical hurdle has been passed does the completed device receive its internal house reference status. It remains in the company and is subsequently used by the Accuphase team as a standard for all further specimen of the series.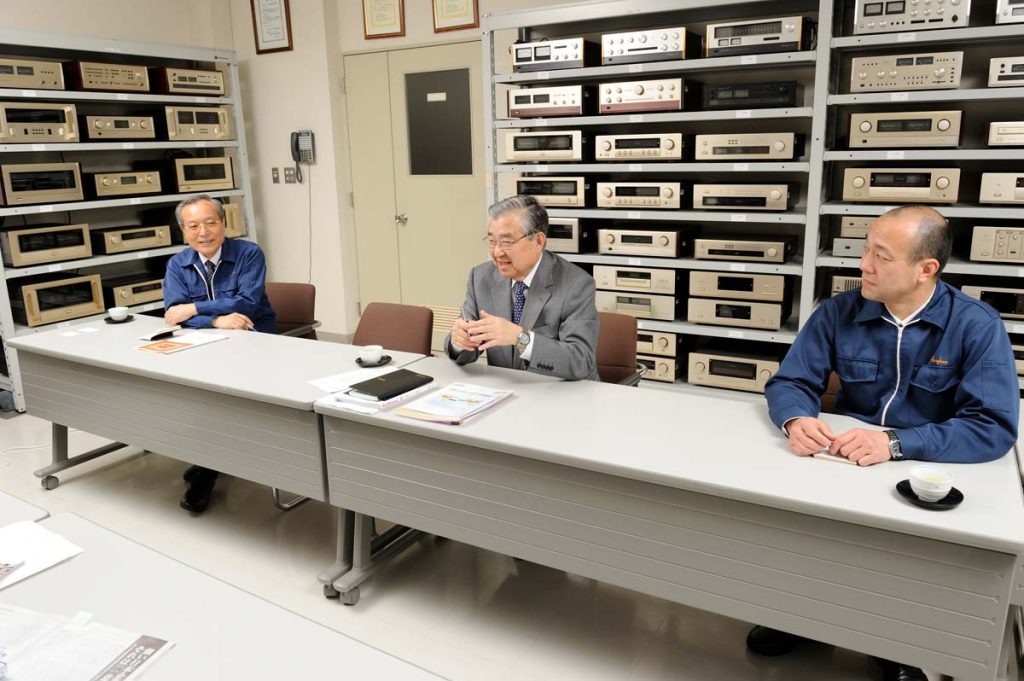 According to the company's motto, "Enrich life through technology", every activity at Accuphase is based on the ideal of preserving the cultural asset of music as best possible. The goal is simply to provide audiophile music lovers with the ideal tool, one which is as flawless as possible in terms of electronics and mechanics, optics, surface touch and practical performance. In doing so, the company does not orient itself on the (certainly respectable) level of international competitors, but is proud of having simply everything — from development and manufacturing through to the final inspection and all-round service — take place in-house according to standards that are substantially higher than usual. As a result, technical innovations and brilliant solutions are regularly developed to series maturity in Yokohama, according to the Accuphase standard.
This includes, for instance, a special end phase switch (current feedback amplification), which enables extremely stable operation of power amps into the highest frequencies. Or a switching technology called MDS+, which uses several parallel D/A converters to achieve the best possible, extremely low interference playback of digital sound carriers, especially with the Super Audio CD held in such high esteem by Accuphase.
An especially striking example of innovative developments is a special volume control with pre- and integrated amplifiers with the abbreviation AAVA. The Accuphase Analog Vari-gain Amplifier stands for the extremely low-noise and precise fine-tuning of the desired output level that took immense manufacturing costs to realize. AAVA works with a classic control knob with more than 65,000 levels, thereby offering a fully analog sensation across the entire standard width, with smooth turning and solid left and right stop for the control knob. In addition, a display shows the current volume in numbers — a small, highly precise, complete work of art by engineers, which just so happens to also make it much easier to reproduce a certain setting.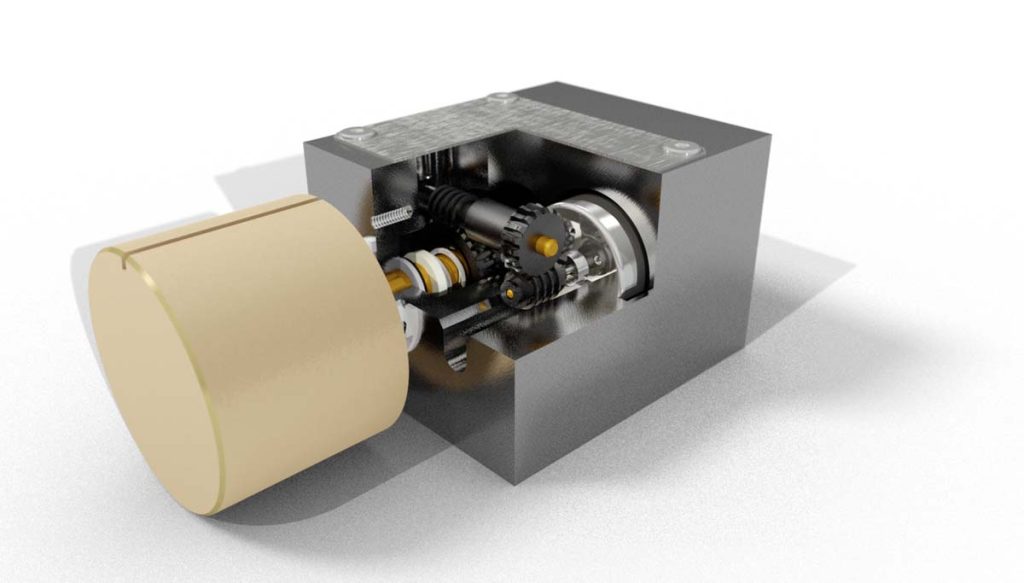 Originally, AAVA was developed for the company's top of the line preamplifier; today, it is included in all of the Accuphase amplifiers. The technically much better and clearly audible benefit of this costly solution was too great for those in Yokohama to have wanted to go without it any longer. And AAVA is not only presenting the pure form of "Enrich life through technology" for the leading German high-end magazine FIDELITY. Simply experiencing how the control knob is touched, turned and operated is a great joy for any user. Upon closer inspection, the volume control we take to be so simple doesn't just represent an interface between man and machine that is so magnificent in every respect — it also symbolizes the aspiration of Accuphase to want to beautify the life of music lovers and hi-fi enthusiasts, in incomparable perfection.
The always "just right" size and smooth operation of the control knob point to another discipline valued by more than high-end fans: durable and resilient precision mechanics. One example of this can be discovered at the touch of a button on the digital drives. The SACD and CD drives are produced in­house with a tolerance of less than one micrometer (µ: one-thousandth of a millimeter). Accordingly, the disk drive drawer features an ultra-smooth retraction and extension, and the digital player from Accuphase runs as quietly as a mouse. That in turn gives the user a consistently enjoyable and legitimate feeling of solidity and reliability.
And if after some time the user feels the need to equip his or her hi-fi system with additional — or newer — Accuphase components, there is no need to worry that things will suddenly no longer go together. When it comes to design language, outer appearances are extremely reserved. The design of the devices from Yokohama is aimed at longevity, and is thus moderately contemporary, but never trendy. With the subtle gold tone of the front panels — which have long been recognized as stylistic elements characteristic of the brand — and the layout of knobs, switches and controls established for years, experiments are not part of the tradition. A current preamplifier C-2850 from 2016 looks so similar to its predecessor C-2800 from 2002 that questions about their relationship are practically a given. It is one of the reasons that Accuphase devices cut quite an attractive figure even in the market for pre-owned devices. Another reason is that the company strictly refuses to produce even one more component if it means that the product quality upon which their standards are based could suffer. The 80 member Accuphase team therefore limits itself to producing approx. 5000 devices per year — in the proverbial Accuphase quality at appropriate prices that can by no means be low.
In return, all of the technical information is not only documented, but is also guaranteed; with display instruments reaching measuring device quality, every user can count on absolute technical reliability. Accuphase is "Made in Japan" — at its very best.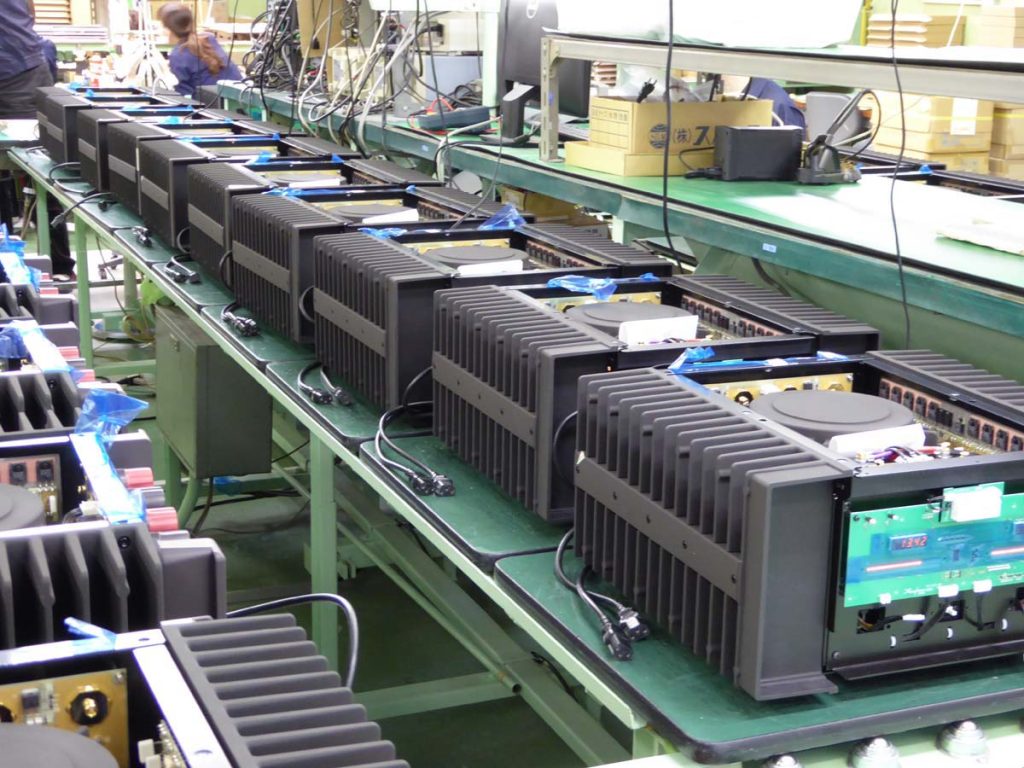 Under the headline "The Future of Audio", Accuphase continues to avow its previous and established principles. And with regard to the pleasurable and very individual human aspects of listening to music: Although measurement devices and information have become more precise and extensive in the course of decades (from which the Accuphase portfolio has no doubt profited as well), they still do not register all the nuances of the human sense of hearing, and would not measure up to detailed human perception. According to Accuphase, even the most sensitive measurement methods are not capable of penetrating the intangible "delight in music and in the best sound." But outstanding audio technology, as Accuphase has produced with absolute exemplary consistency for the last 45 years, serves to procure individual enjoyment for the audiophile listener — without imposing it in any way. And this is precisely what the company will hold firm to in the future: using hearing to fine-tune its own tools for the optimal delivery of music.
In 1972, Nakaichi and Jiro Kasuga defined a new vision of high-end audio with their Accuphase project. The visible and tangible result garnered immediate attention and the highest accolades. It took just a short time for Accuphase to become synonymous with outstanding amplifier electronics — an accomplishment that could be expanded even further with digital components and wouldn't even be stopped by the company's own mains filter and digital room correction units. The standards were formulated and established, and were consistently enforced. It is difficult to overstate how significant it is that the principles of the Accuphase founders have not changed to this day. Or will change. And this reliability is all the more impressive as times change at an ever faster pace.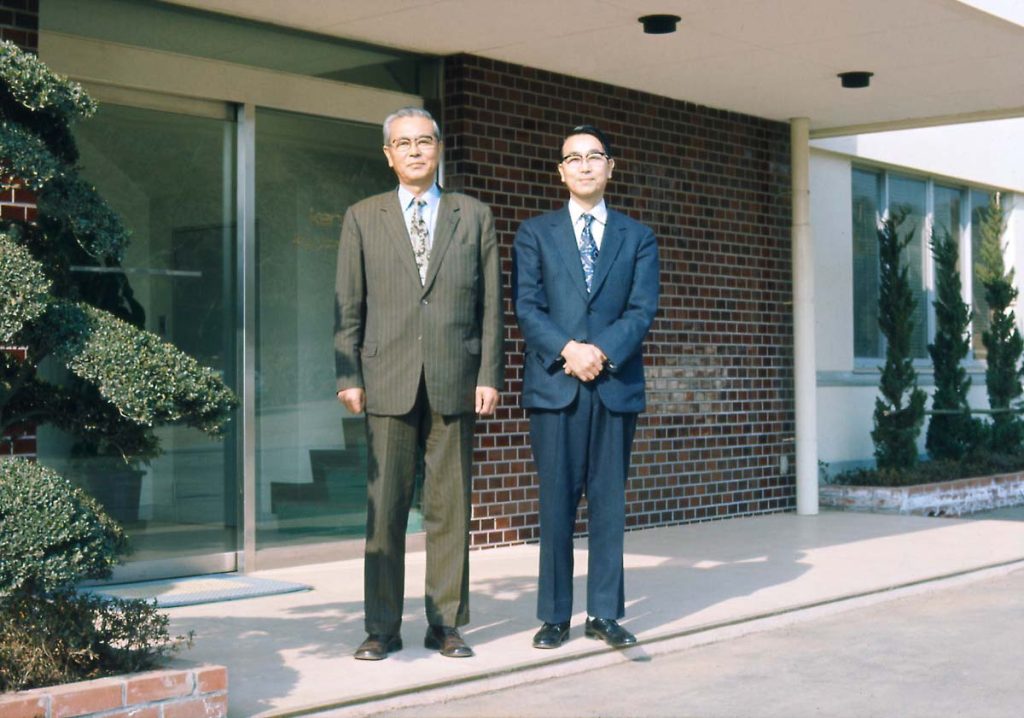 Accuphase Laboratory, Inc.
2-14-10 Shin-ishikawa, Aoba-ku
Yokohama City, Kanagawa Prefecture
225-8508
Japan
The stated retail price of the reviewed device is valid as of the time of the review and is subject to change.