The COVID-19 pandemic has taught us that social distancing rules are deadly for jazz.
This music thrives on communication among musicians, on interaction and spontaneity, on improvisation and closeness. When the lively flow between instruments is interrupted, jazz cannot flourish. Japanese pianist Aki Takase has always sought musical encounters with colleagues. Specifically, the duo format is one of her absolute strengths – she has recorded more than 20 duo albums with various partners.
And yet, Aki Takase is an exception. When this unique virtuoso plays solo, you don't miss the communication with others. Even alone in the studio, she always seems to be in contact with many musicians at the piano, responding to their cues. Her motives and chords then develop unpredictably, melodies simply fade away, breaking down into their individual parts, which connect to form new patterns, grotesque clusters, or polyphonic structures, leading to futuristic rhythms. This pianist communicates with the entire history of jazz piano (from stride and boogie to bop and avant-garde) and also with large parts of European classical music. In her piano playing, "swing, Coltrane sounds, bebop, free jazz whirl together wildly," as one critic once wrote. And at times, they even recall circus music and Harlem ragtime. Aki Takase says, "Where I am, everything is."
Since Shima Shoka, Aki Takase has released more than 50 albums under her name. Her records and life's work have been awarded numerous prizes. However, her 1990 solo album remains a classic in her discography. She rarely presented her piano art with such humor, communication, concentration, and brilliance – with those powerful walking basslines of the left hand, those spirited transitions between styles, and that virtuosic balancing act between nostalgia and cacophony.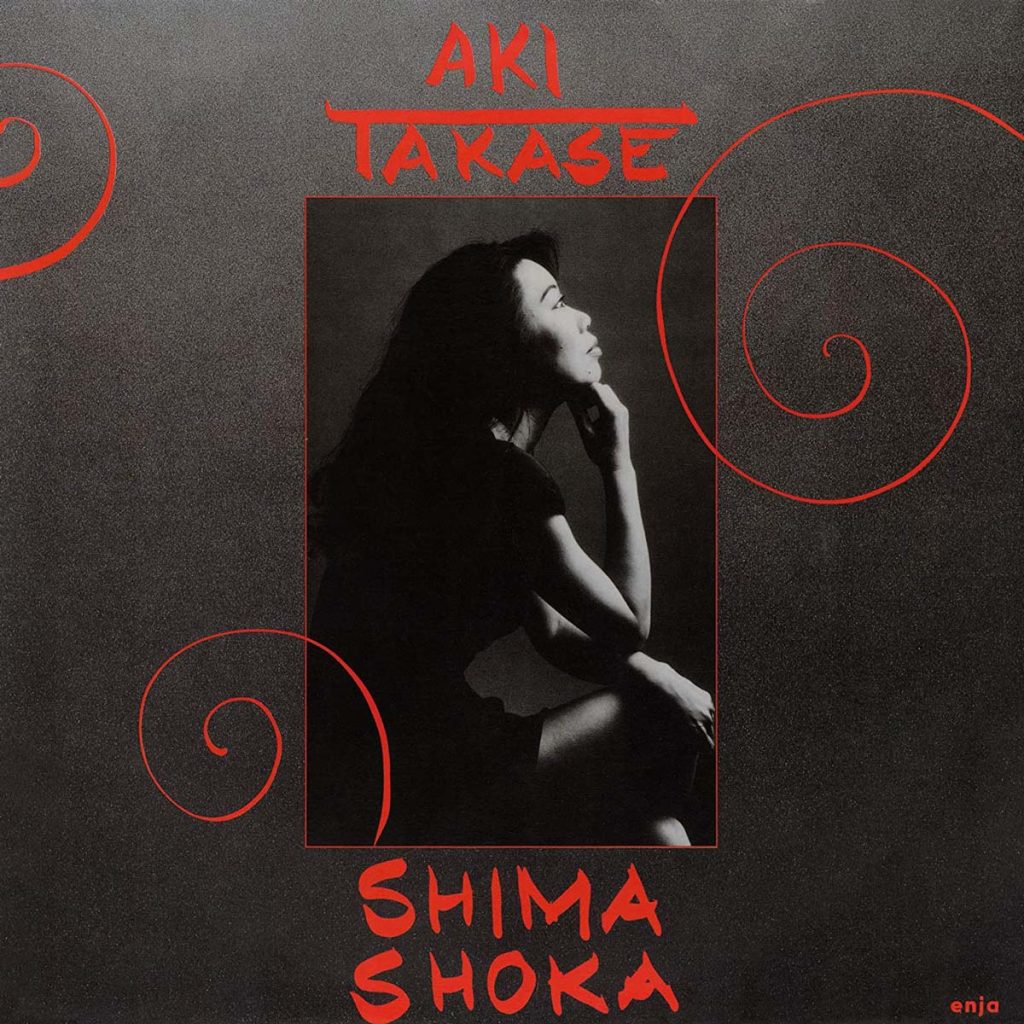 "Meraviglioso" is a magnificent blues whose melody recalls Thelonious Monk. Aki Takase dedicated the piece to her "discoverer" and supporter, Munich producer Horst Weber, who was a Monk expert. "A.v.S." with its harsh theme and lightning-fast bassline is a homage to Alex von Schlippenbach, her partner in jazz and in life. "Presto V.H." could even have the potential to become a thunderous heavy metal number. And what this pianist does with legendary standards – pieces by Duke Ellington, John Coltrane, Charles Mingus, or Carla Bley – sounds like a surreal journey through the time tunnel – back and forth… and back and forth. The album concludes with a short version of Sonny Rollins' "Valse Hot," a piece from 1956. With Aki Takase, this hard bop number becomes a fragile fantasy of bursting chords, bumpy with fat dissonances, a waltz apotheosis, a kind of carousel music with a stuttering engine. It's half vaudeville, half Erik Satie – and yet entirely jazz. It's all Aki Takase.
The stated retail price of the reviewed device is valid as of the time of the review and is subject to change.