Crystal clear recordings in magical sonic beauty – that's the headline to the production and indeed.
The incredible clarity of the production on Borderland – Found Music For a Lost World almost takes my breath away right from the first notes. For me, there is no favorite on this double LP (it is also available as SACD and High-Res Download). All 13 tracks captivate the listener. Recorded live in the vaulted cellar of Stockfisch Records, the recording quality is – typical for this studio – merciless and impressively good.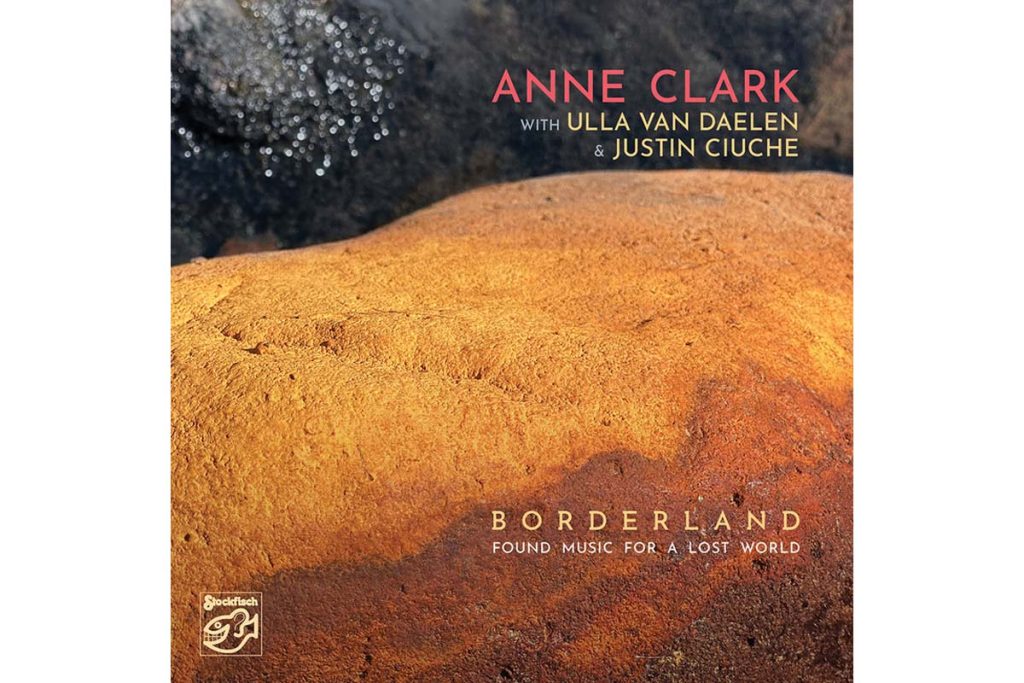 For me, this recording is not only an incorruptible sound touchstone for high-quality hi-fi playback equipment – no, it takes me on a journey deep into my world of thoughts every time I listen to it… listening to music as it could hardly be better. In between, almost fragile spoken texts by the artist, partly her own, partly she recites texts by William Butler Yeats (one of the most important Irish poets, playwrights and writers of the early 20th century) and Mary Coleridge (English poet of the late 19th century). Culture in the form of sound reproduction at its best!
Oh, you'll want to know who I'm raving about here. Stockfisch Records is no stranger to British songwriter/pianist/poet Anne Clark. With her albums of new wave and electro music, she was a frequent guest for mastering various albums in the 1990s. Borderland – Found Music For a Lost World was created during a session with harpist Ulla van Daelen and Justin Cuiche on violin. It is not your typical "Trallala" – rather the title of the production already says everything about the profundity of the album. Intentionally orchestrated in a minimalist way, this music has almost magical qualities. Listen to it and let the sounds take you away!
Anne Clark
Borderland – Found Music For a Lost World
Label: Stockfisch Records
Format: CD, LP, DL 24/88
The stated retail price of the reviewed device is valid as of the time of the review and is subject to change.