Shop the latest products, enjoy live concerts, partake in compelling seminars, tastings and more.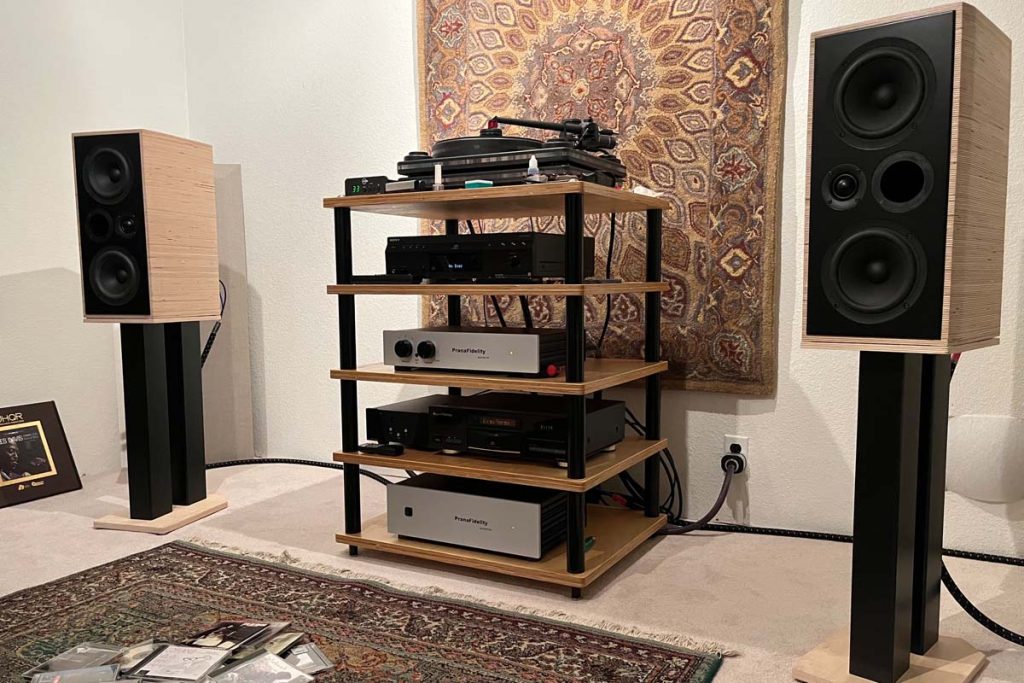 AXPONA (Audio Expo North America) will return for the 12th edition, April 14-16. Audiophiles, music lovers, musicians and collectors will unite at the Renaissance Schaumburg Hotel and Convention Center. The record breaking show will feature 500 exhibitors and brands, 200+ interactive listening rooms. In addition, there's an expanded Expo Hall, Ear Gear Experience, Live Concerts, Seminars and much more. Add these 10 "must-do's" to your agenda to experience the best of AXPONA 2023:
1. Shop Till you Drop
The Expo Hall is home to the Record Fair. Here, you'll find a vast array of Turntables, Cables, Accessories, Racks and Stands, Tonearms, Cartridges, Vinyl and Desktop Speakers in the growing world of mobile and high-end personal listening. Expect 50 exhibitors from across the globe, many of which will be debuting products for the first time.
2. Ear Gear Experience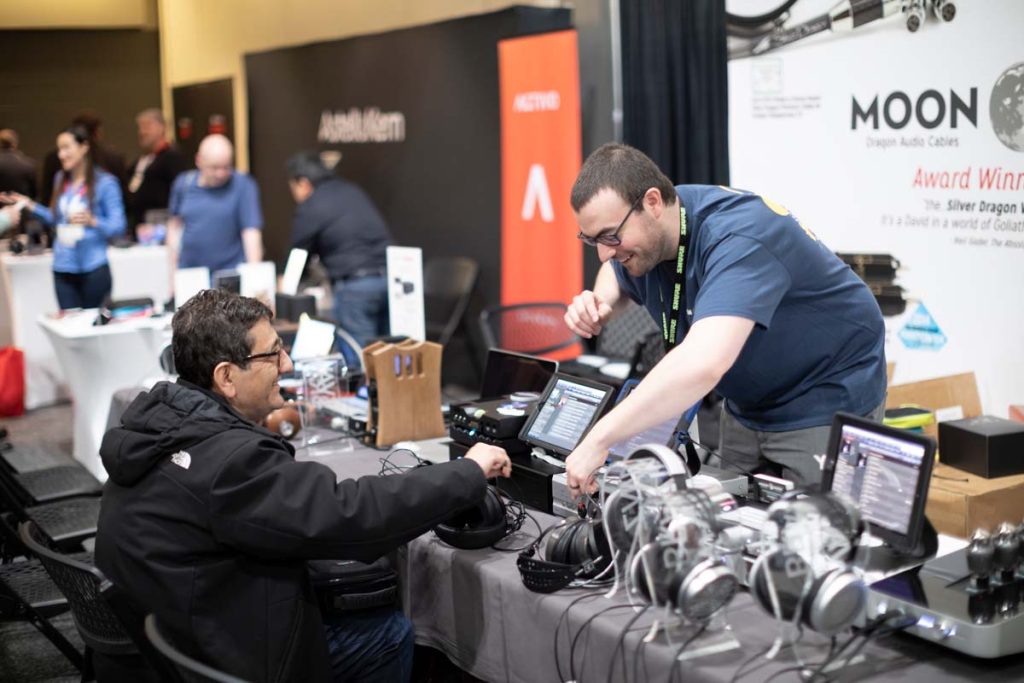 The Ear Gear Experience will take up one of the large ballrooms to enhance the listening experience for personal audio. Everything from open-back, closed-back, in-ear headphones and accessories, cables and players that go into a personal audio rig will be on display at the Ear Gear Experience. Leading global brands and manufacturers such as Sennheiser, Campfire Audio, Audeze, Lenbrook, ZMF Headphones and more will debut new products and have dedicated booths.
3. Listening Rooms
Experience a record breaking 200+ dedicated listening rooms (on 10 floors) crafted by the best in the business. Attendees are encouraged to experience listening rooms by listening and comparing the superbly designed, high performance systems. The components come from some of the world's most prestigious manufacturers. In all, more than 500 global manufacturers, retailers and brands will gather at AXPONA. Brands include MBL, ELAC, Bluesound, Wilson Audio, Focal Naim America, Hegel, Krell Industries, Quintessence Audio, Scott Walker Audio and SAE, all of whom will showcase the newest high-end products and services to attendees.
4. Industry Expert Talks and Seminars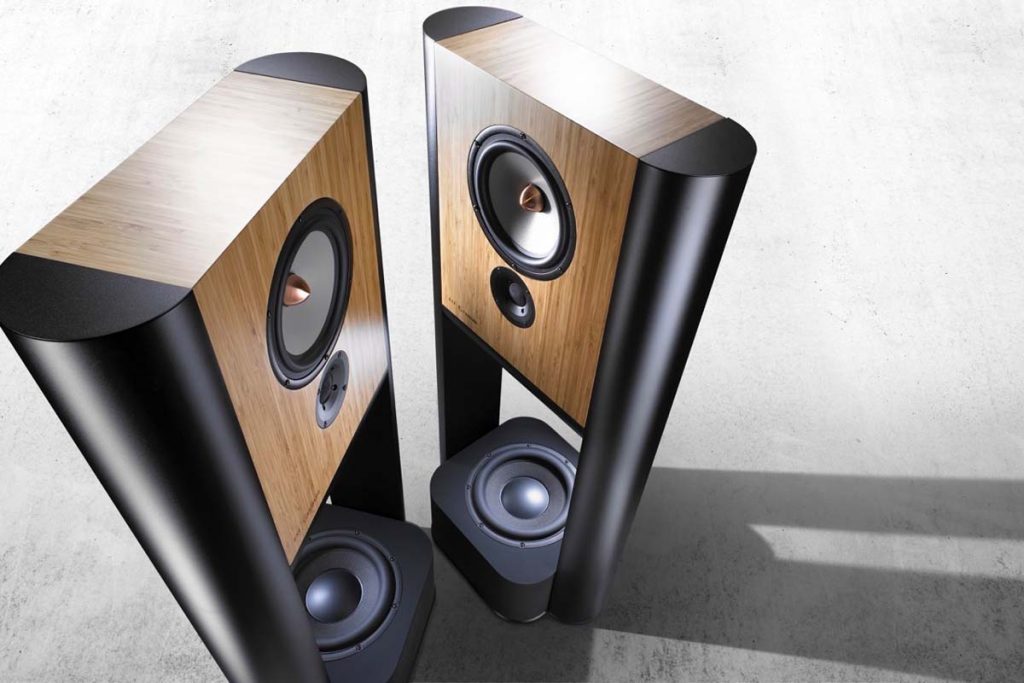 Get front row seats to compelling seminars all weekend, including the ever-popular, "Reviewers on Reviewing" and "Michael Fremer's Internationally Renowned Turntable Set-up Seminar," as well as new and relevant topics like "Speaker Design: Inside and Outside the Box" and "Where to Begin? Starting in Audio Without Breaking the Bank or Losing Your Mind" featuring Besflores Nievera Jr., Brand Ambassador, Music Direct.
5. Live Music Nightly
When the show closes, the afterparty kicks off with live music nightly. This year, AXPONA will welcome Anne Bisson, Canadian Jazz Singer-Songwriter who will be taking the stage to close the first day of AXPONA, bringing with her her beautiful voice, bold arrangements and a taste of the '70s.
Saturday night's concert will feature singer-songwriter, Amber Rubarth. Rubarth has toured all over the world, opening shows for legendary artists including Emmylou Harris, Kenny Loggins, Richie Havens, Dr. Ralph Stanley and Jason Mraz.
Two can't-miss live performances!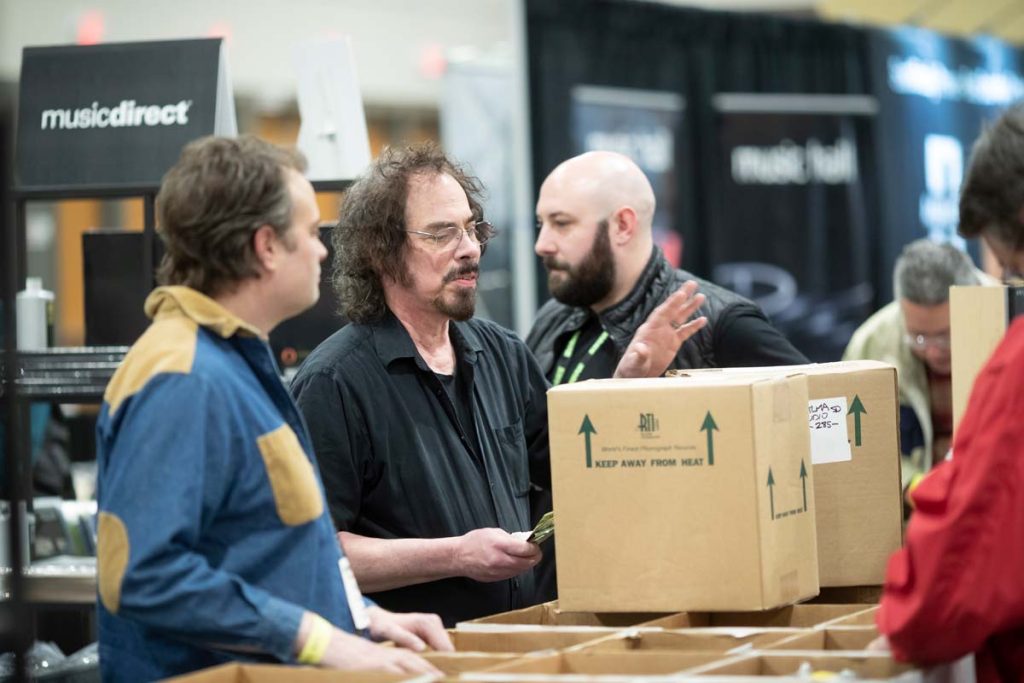 6. Product Debuts from World-Renowned Manufacturers
More than 200 manufacturers will convene at AXPONA to unveil the latest Headphones, Speakers, Turntables, Cables, Accessories, Streaming Music, Racks and Stands, Tonearms, Cartridges and more. Touch, test and shop the best in high-end audio equipment and gear by the world's most prestigious manufacturers. Highlights include Zesto Audio's World Premiere of the Class A Eros 500 Select Monoblocks powered with KT 150 tubes, Alex Sound Technology Sforzato digital player with new Zero Link technology, American Sound Avantgarde G3 series that includes the UNO SD, DUO SD and the DUO GT, Refined Audio Cube Audio Jazzon Speakers, Phillips Design inaugural product from the Oh! product line, model OH-16 a unique omnidirectional speaker, Arion Audio Athena line source dipole towers atop an open baffle woofer system, plus many more!
7. AXPONA Swag
Bring home some collectibles including the official AXPONA T-shirt, a reusable AXPONA water bottle, and baseball cap.
8. Master Class Theater
The Expo Hall is home to a Master Class Theater featuring industry talks by exhibitors and experts on the latest trends and news in the audio world. Highlights include "Noise and Vibration from an Audiophile Perspective" featuring Norman Varney, Owner, AV RoomService, "The 7 Alignment Targets for Analog Optimization" featuring J.R. Boisclair, Owner of Wally Tools and "The Uncommonly Understood Nature of Common Cable Characteristics" featuring Galen Gareis, Blue Jeans Cable Engineer, Iconoclast Cable.
9. New Kids on the Block
AXPONA is known for featuring world-renowned companies and manufacturers, showcasing the most innovative products and services in the high-end audio industry. It is the place where manufacturers and dealers unveil their latest offerings, and this year AXPONA will be joined by more than 25 new manufacturers and dealers including: Michell Audio, Alex Sound Technology, Alma Audio, AM Belgium, ampsandsound, Audio Craftsmen, Audio-Ultra, Dieses Audio, Grimm Audio, Gestalt Audio Design, American Audio and Video, Just Audio, LCH Audio, Linn, Monarch Systems, Nexus Audio Technologies, Phillips Design, Phonia, Plinius Audio, Sea Wave Acoustic, Serhan Swift, RAAL-requisite, Theoretica Applied Physics, Tom Christiansen Audio, Treehause Audiolab, Volumio, Wathen Audiophile.
10. Lunch Break and Tastings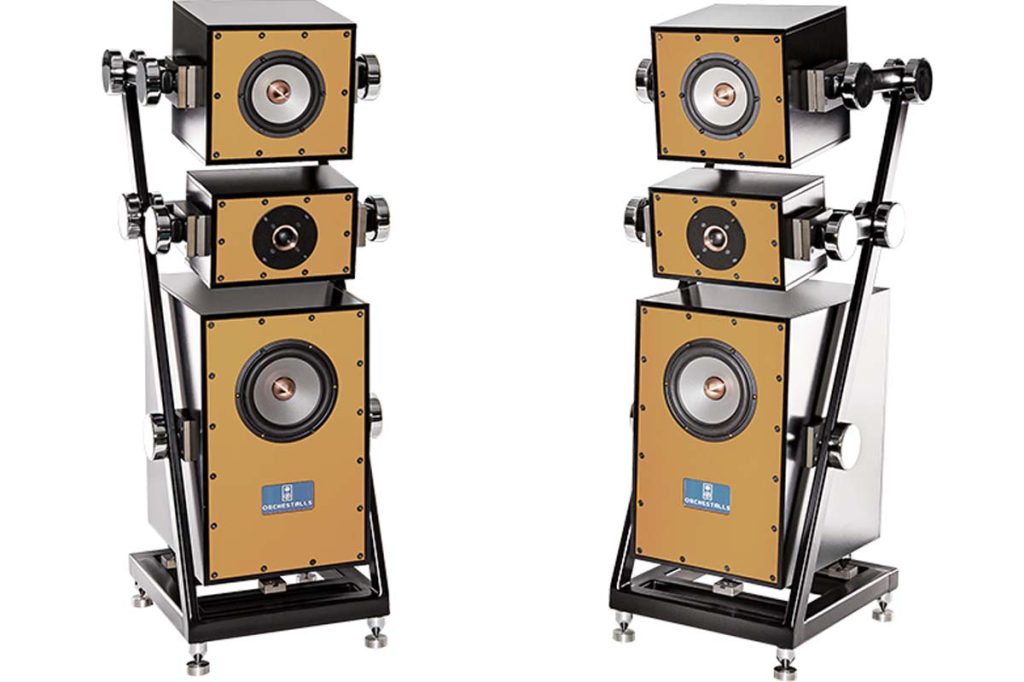 Take a break from exploring the show and visit AXPONA's Café located on the Expo Hall for quick bites, refreshments and snacks. For a more formal dining experience, visit Schaumburg Public House (SPH), an approachable urban brasserie featuring local beverage and food from northern mid-America. Follow @axpona on Twitter for announcements on Beer Tastings throughout the show.
AXPONA will be open Friday and Saturday 10 am – 6 pm; Sunday 10 am – 4 pm. The Renaissance Schaumburg Convention Center and Hotel is located at 1551 N. Thoreau Drive, Schaumburg, IL 60173
To purchase tickets or for more information about the event, please visit www.axpona.com or call 203-371-6322.
The stated retail price of the reviewed device is valid as of the time of the review and is subject to change.