Gold Note is happy to announce the release of a new member of the Vasari cartridges family, the Vasari Shibata.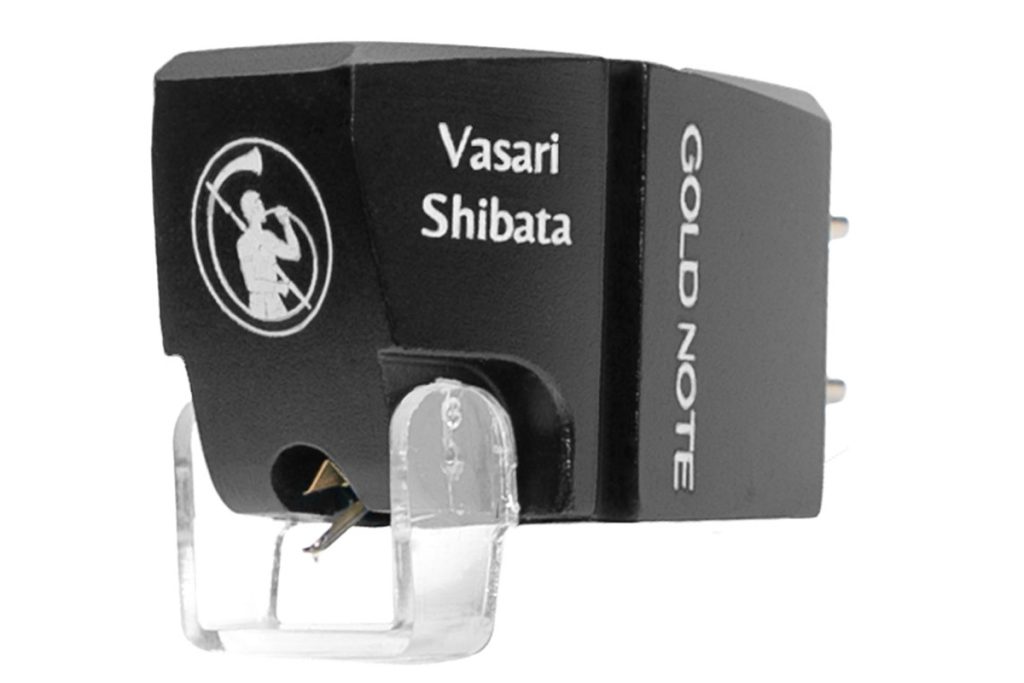 The new Gold Note Vasari Shibata MM cartridge features a peculiar shape of the stylus. The Shibata stylus was designed, as the name suggests, by Mr Shibata in the 70s. It is essentially an evolution of the elliptical shape with extra special cuts on one end creating a hybrid asymmetrical shape.
The special stylus shape of the new Gold Note Vasari Shibata allows for an incredible increase of surface area contact. At the same time, it significantly reduces the total pressure into the vinyl groove as it distributes the tracking force across a greater area. The result is that the Vasari Shibata can produce a nearly perfect playback reaching all areas of the vinyl groove while at the same time reducing the wear on both the record and the diamond.
The Contemporary MM Cartridge
The innovative design of Vasari cartridges, achieved through computer modelling, has been developed to reach the peak performance of any MM cartridge. Its high-damping body, made of a single machined piece of aluminium 7000 alloy, and its ultra-rigid and light aluminium cantilever, make the Vasari a superb tracker allowing the diamond stylus to extract all the information from the vinyl groove.
Vasari Gold & Red
The Vasari cartridge is also available in the two original models, the Gold made of a duralumin body and the Red made of a special ultra-damping photopolymer body. Both feature an output level of 4mV.
Specifications
Frequency response: 10Hz – 30kHz
Output level: 4mV
Impedance: 500Ω
Suggested load: 47kΩ
Tracking weight: 2g
Diamond: Shibata
Cantilever: Aluminium
Coil Wire: Copper
Body: Duralumin
Availability and Price
The Gold Note Vasari Shibata is available now. At a recommended retail price of 690 €, it offers outstanding value for money for MM lovers.
The stated retail price of the reviewed device is valid as of the time of the review and is subject to change.