The Professor is relaxing in his rocking chair today, his three-legged cat in his lap and the one-eyed alligator at his feet. Musical accompaniment comes courtesy of New works by The Allergies, Fantastic Negrito, Lady Wray, Eli Paperboy Reed and Tami Neilson.
Below, the river lazily trudged toward distant seas. The sky tipped into a dark orange-pink, gradually drowned out by twilight. A heavy ship slid through the picture behind shadowy cracks of trees. The brightly lit bridge hovered above the outline of container towers like a zeppelin from days gone by. In front of it, a harbor barge adorned with a thousand lights and trimmed to resemble a Mississippi steamer trailed a frothy trail through the black water. Up the slope, the professor and Mr. T. were sitting on a park bench. Behind them, a suburban neighborhood; ahead, far below, the river. Among the trees, bats were chasing evening mosquitoes. The air still smelled of the warm early summer rain that had surprised us earlier. Now the bank had dried, we were sitting together, a beer in hand and the boombox between us. The music selection had been left to an algorithm that entertained us with soul, blues and electronic beats. Every now and then we would glance at the display when a song was particularly appealing. Every now and then I danced a few steps. Nobody was watching, the evening was friendly, so why not? All of a sudden a particularly captivating groove came on. Piano beats, one, two, one, two, three, four, electronic drum-and-bass foundation, spread out on top of it an ancient voice: "You know, God walked down, in the cool of the day, called Adam by his name…" Well, my friends, the Professor doffs his hat to whomever this sounds familiar. For this is a beautiful, albeit far from mainstream song line from "John The Revelator" by Son House, the great folk-blues godfather who once served as a model for Muddy Waters and Robert Johnson. Here and now, his rough, raspy voice is transformed by two English sample artists from Bristol into a danceable piece of postmodern DJ art that honors the old heritage of the blues. That's the kind of thing that piques the professor's curiosity. Stay tuned.
The Allergies – Promised Land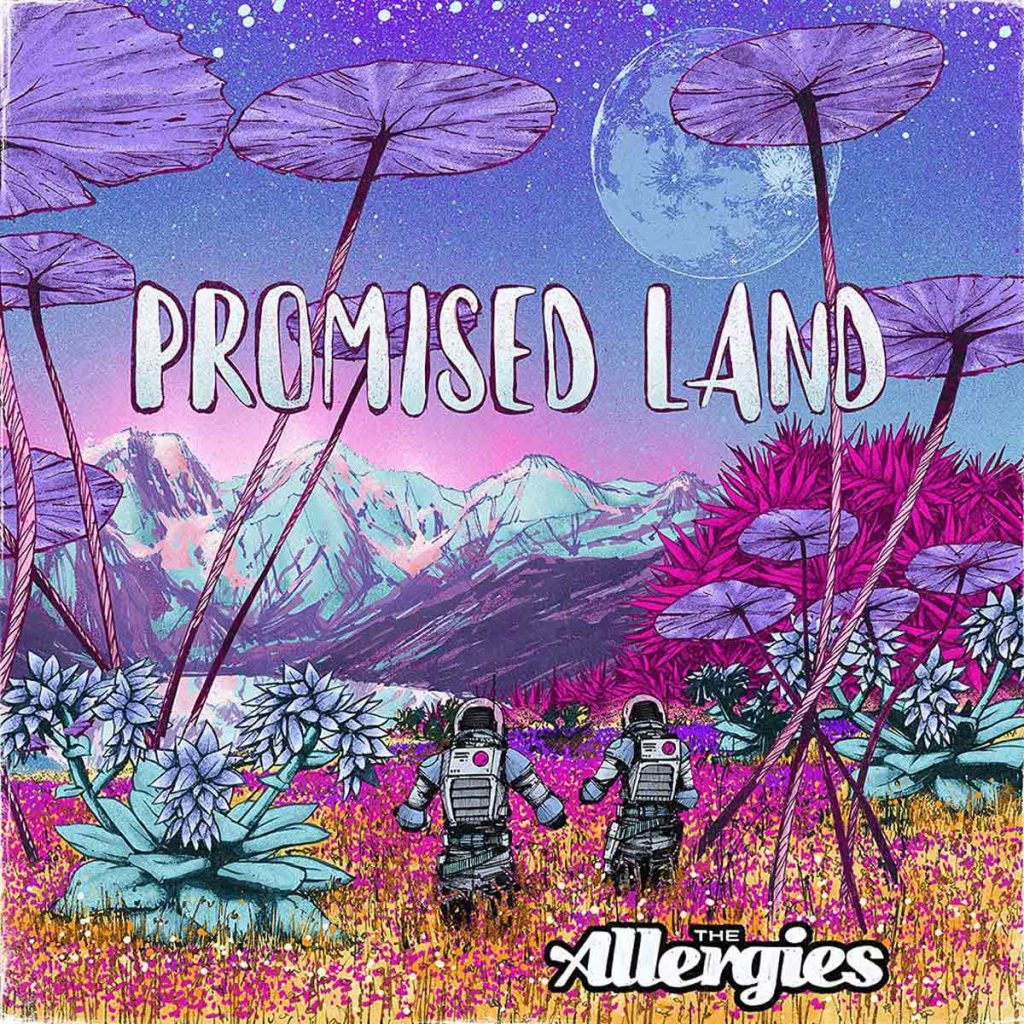 The fact that these two look like Mark Foster, complete with the cap, beard and marketing guy glasses, plus his cousin from Elmshorn or Pfaffenhofen, who runs some organic farm, is something the professor would like to toss into the recycling bin for misleading associations straight away. The producers and sample artists Rackabeat and DJ Moneyshot are actually from Bristol, from where they have conquered the dance floors of the wild, wide world in recent years. After years of apprenticeship as hip-hop DJs with an extensive vinyl collection, they now compose their own songs under the name "The Allergies" and create an absolutely danceable melange of Shaft-Soul, Seventies-Funk and Electro-House-Blues. I've already described to you the mind-expanding effect of "God Walked Down" from their 2016 record debut As We Do Our Thing (previously also released on the EP Kickin' Up Dust). With Promised Land, the fifth album in six years has now been released – that's English working-class chaps for you. I highly recommend the new work for sunny autumn and, if need be, rainy and foggy early winter days, should the blues ever should grab you by the scruff of the neck and you could use a little encouraging underbody ventilation. Friends, in their mad sound scientist's lab in the southwest of England, The Allergies have morphed all kinds of fine ingredients into a weird dozen of dancefloor-vibrating songs that will make even the fattest flies stuck to the flycatchers twitch with their withered little legs to the beat. Listen to "Love Somebody" (broadside soul with funky brass thunderstorms and fine scratching), "Promised Land" (soul house opus with borrowings from Moby and Fatboy Slim) and "Utility Man" (retro rap homage with Andy Cooper on the microphone, front rapper for Ugly Ducking from Los Angeles, the 90s legends with a cultural interest who once named themselves after Hans Christian Andersen's Ugly Duckling).
Label: Jalapeno Records
Format: CD, LP, DL 16/44
The Allergies – Promised Land on Jalapeno Records
Fantastic Negrito – White Jesus Black Problems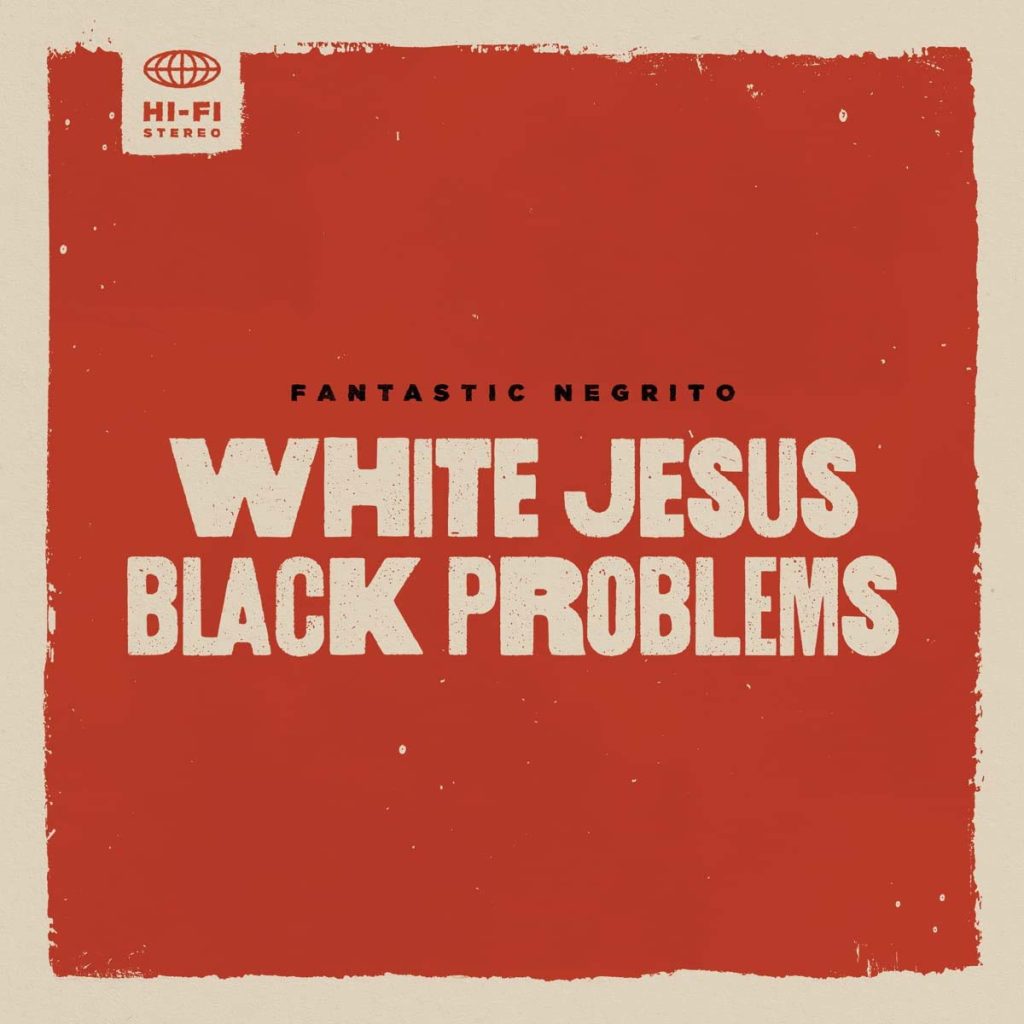 Yes, there's the pump quivering away behind the professor's old rib arches. The old bones are swung from the chaise longue and conjure up a shaky shuffle on the woodworm-eaten parquet – friends, life has us once again. With a handful of musicians I get downright twitchy when a new release is imminent, the maniacally brilliant Fantastic Negrito is one of them. With tremulous fingers I just nestled the new CD into the device. I'll describe my emotional state using a few onomatopoetic inflectives: groan, sigh, grin and pant. The work kicks off with a song, "Venomous Dogma," that could have been by the Beatles from their Sgt. Pepper phase, but only until the chorus, "Locked down in this hole, ohh it be so lonely," as Xavier Amin Dphrepaulezz from Oakland, California aka Fantastic Negrito flicks on the accelerator and takes the track into a fanatically roaring world of gospel, funk, rock, soul and punk. "Highest Bidder" continues in the gray area between nervous funk-jazz and manic-depressive atonal folk. Keep going, keep going: "They Go Low" ping-pongs between postmodern ghetto soul and the gospel blues of the apocalypse. Finally: "Man With No Name," a wildly billowing funk opus with a hard rock chorus and gospel underpinnings. White Jesus Black Problems is a creative masterpiece, surprising you every second, including chain-gang choruses, Afro rhythms, funk guitars, Moog synthesizers and an old Yamaha transistor organ … An examination of 21st century America. Century, a review of almost 300 years of family history, as once a great-great-great-grandfather of the artist, a black slave, entered into a relationship with a white maid from Scotland … If you want to know more about Fantastic Negrito's life & work (drug dealer, accident, coma, organic vegetable farmer, street musician, Youtube phenomenon, three Grammy Awards, label founder …), please read the fantastic Fantastic-interview in FIDELITY No. 51.
Label: Storefront Records
Format: CD, LP, DL 24/48
Lady Wray – Piece Of Me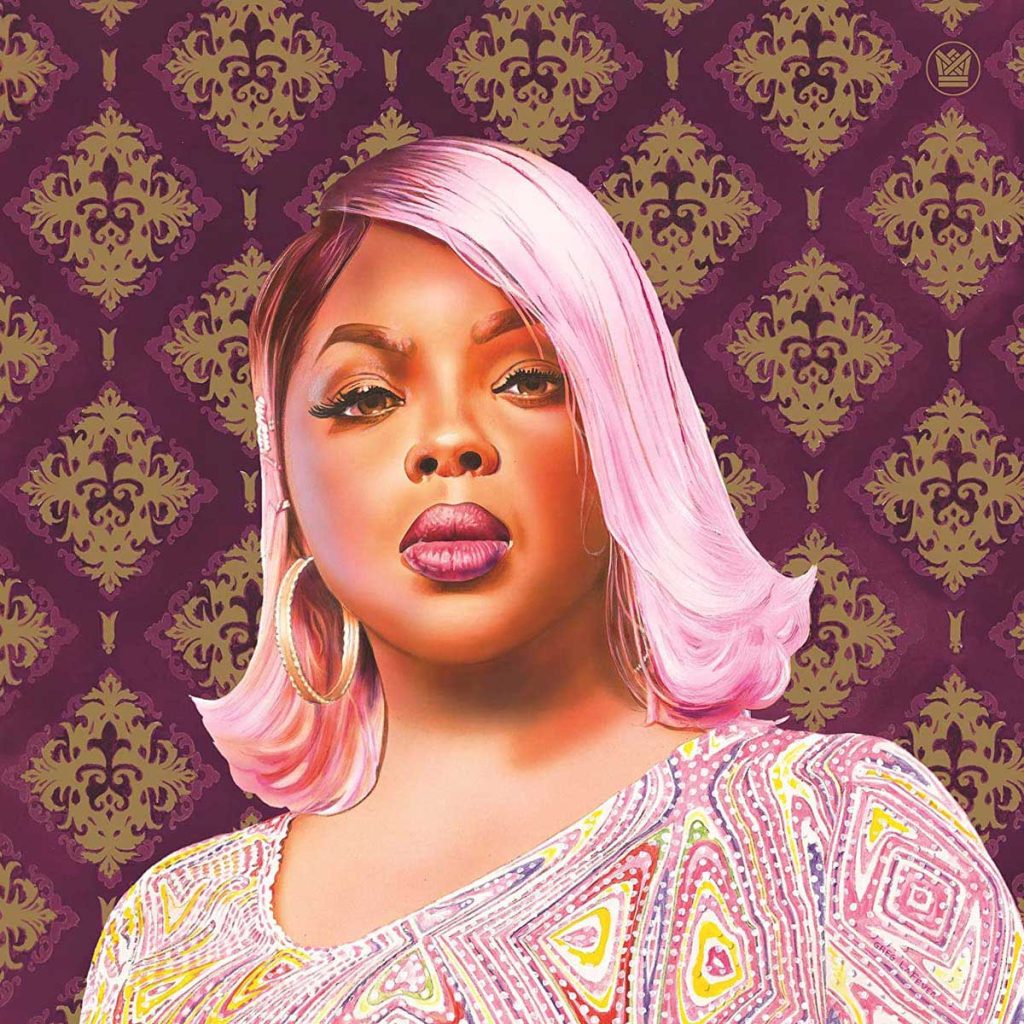 The professor has some trouble keeping track of what's going on in Brooklyn in the Daptone universe, but that doesn't matter. Somehow each of the many studio owners founds a sister label, there are, for example, Wick Records, Ever-Soul Records and Dunham Records, Soul Fire Records has become Truth and Soul, and that spawned Big Crown Records, or so I believe to have followed the tracks correctly. Anyway, I'm always happy when something new from this cosmos lands in my lap, I've told you about records by El Michels Affair, The Budos Band, and of course Sharon Jones and Lee Fields in the past. And today I'm adding Piece Of Me by Lady Wray to that family tree of New York-produced neo-soul artists. The second album on Big Crown, following the 2016 debut Queen Alone, Piece Of Me is a fine work deeply rooted in R'n'B, but in the pop and hip-hop interpretation of that often misleadingly used acronym. One thing producer Leon Michels, once founder of the band Sharon Jones & The Dap Kings, got right: letting Lady Wray's roots in actual rhythm and blues be felt. For they remein hidden for a long time, despite youth in the gospel choir. As a 15-year-old Nicole Wray was allowed to sing in Missy Elliot's band, had a top ten hit with "Make It Hot" as a teenager, but then dragged herself through the business rather disillusioned, until she managed to enter the Daptone world in 2010 in Lee Fields' background choir. The second album on Big Crown now offers a warm seventies sound, friendly bass lines, gentle uptempo beats, striking grooves. Everything clean and smoothly produced like a Jamiroquai album. The professor likes it, even if it didn't pull me out of my rocking chair, I must admit. But if you like to test new high-end equipment, this work is definitely recommended.
Label: Big Crown
Format: CD, LP, DL 16/44
Lady Wray – Piece Of Me on Big Crown Records
Eli Paperboy Reed – Down Every Road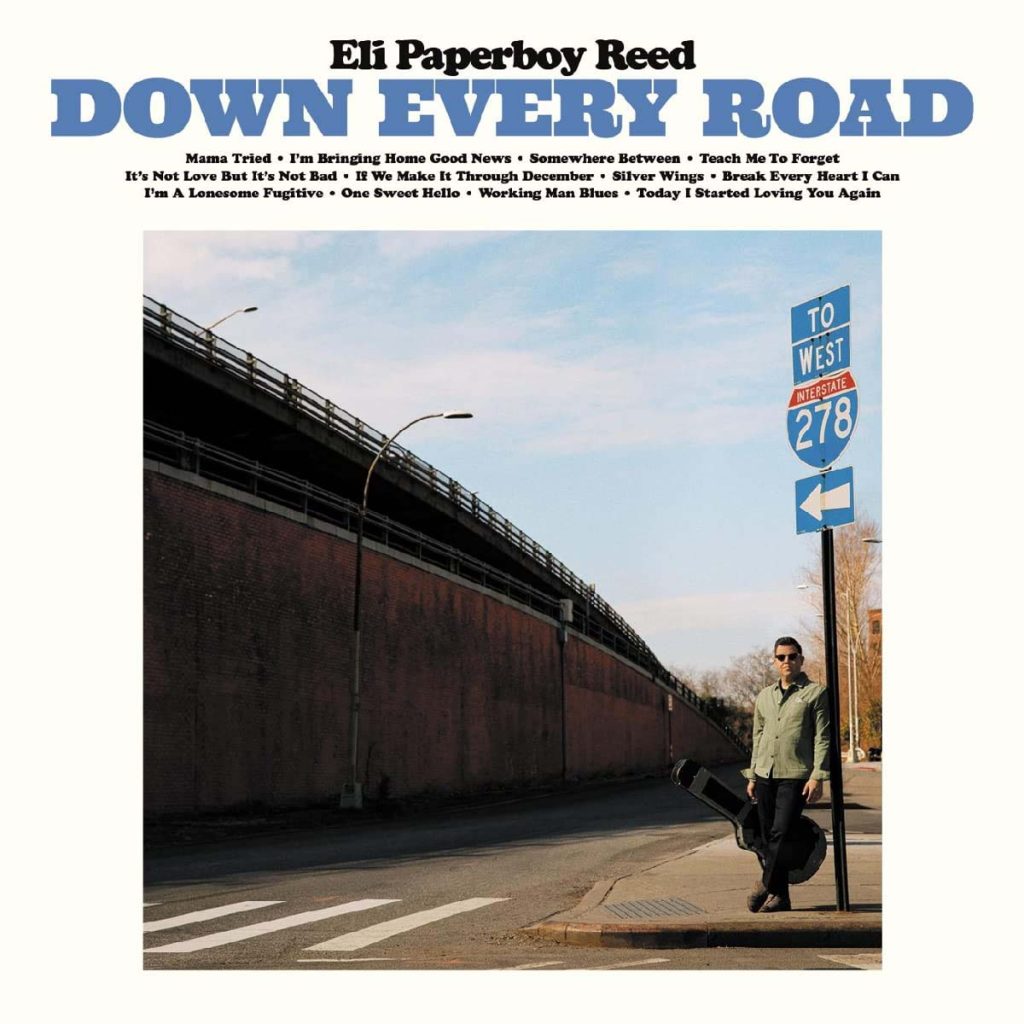 When the professor climbs into his old Station Wagon and starts the little horses, then, mania of the infotainment system, an always identical best-of playlist of the songs stored on my cell phone plays. Locked into position one, determined by the algorithm and thus sounding a welcome every time I drive: "A New Song" by Eli Paperboy Reed. Meanwhile, a certain fatigue has set in with me regarding the album 99 Cent Dreams, released in 2019 and reviewed here, coupled with frustration at my inherent lack of technological savvy to be able to stop this musical groundhog infinite loop. In this respect, the release of a new album by Eli Paperboy Reed has almost therapeutic value for the professor, especially since Down Every Road is a particularly accomplished work. The remarkably versatile soul shouter from Boston, civil name Eli Husock, who lived out his love for rock'n'roll on past albums, dedicates himself here to the country oeuvre of the unforgotten Merle Haggard. Apparently his father, Husock senior, who wrote some very touching liner notes for Down Every Road, had been nagging his son about it for years. Kids, listen to your fathers, at least once or twice in your life! As Eli Paperboy Reed, who once moved to Clarksdale, Mississippi as a white twenty-something, high school quarterback type, and learned the blues in unnamed juke joints, and later led a black gospel choir in Chicago as a musical director, now moves here quite reverently in Haggard's original arrangements, yet turns them upside down with funky soul in the style of old Stax recordings, holy smokes, that's freakin' fantastic. Haggard, who died in 2016, an inmate at San Quentin in the audience for Johnny Cash's first prison concert in the late '50s and later the author of nearly 40 number-one hits on the American country charts, would surely be pleased with the reinterpretation of his classics. How the barely 40-year-old Reed translates "Mama Tried," "I'm Bringing Home Good News" and "Working Man Blues" into swinging soul and makes the professorial loudspeakers dance is great art. And Mr. Paperboy also has country molasses in his repertoire: during the reworking of "I'm A Lonesome Fugitive" (which Haggard liked to play, but the song was composed by Liz Anderson, also known for the world hit "Rose Garden," which she wrote for her daughter Lynn Anderson) the professor's amplifier weeps with emotion.
Label: Yep Roc Records
Format: CD, LP, DL 16/44
Eli Paperboy Reed – Down Every Road on Yep Rock Records
Tami Neilson – Kingmaker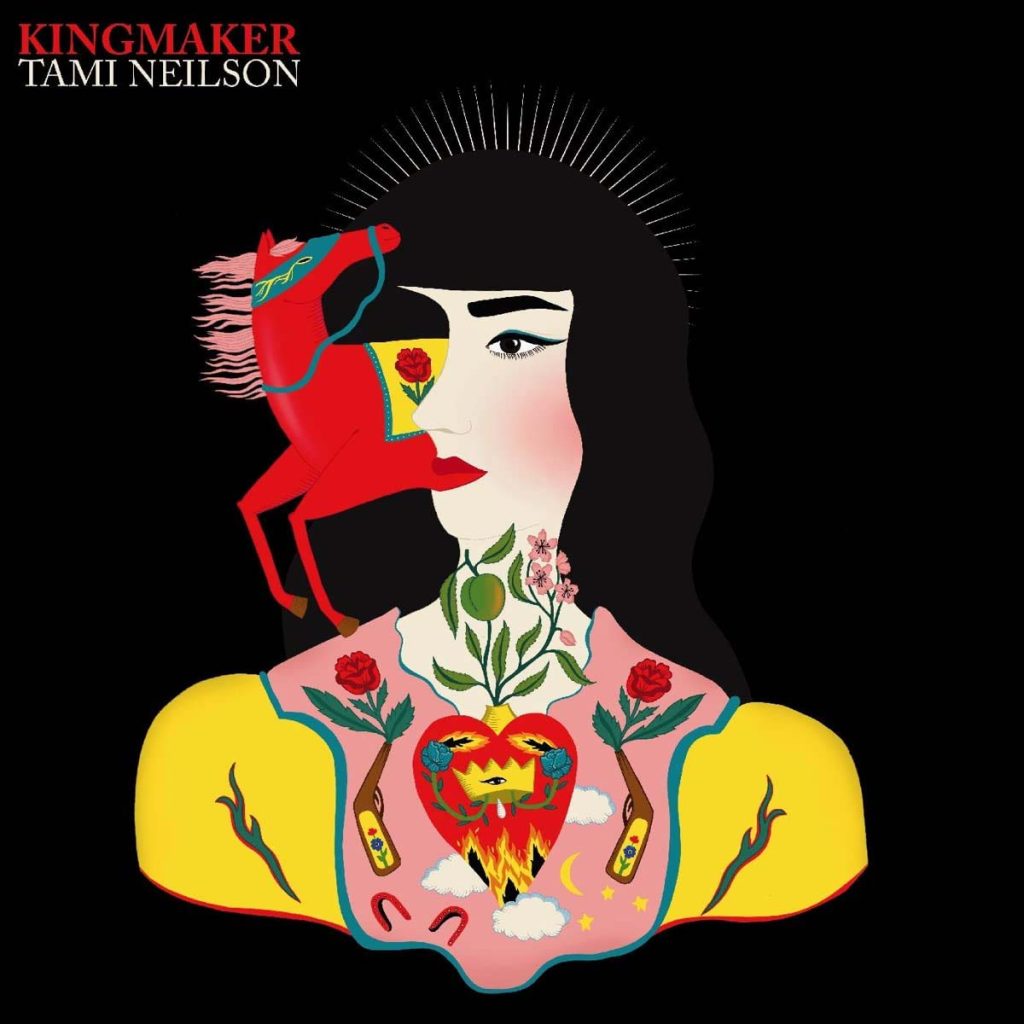 The professor sits on his swamp porch. Magical sounding tunes waft from the speakers into the dusk. Contemporary yet at the same time timeless and traditional. Voodoo en vogue, so-to-say. With a purr, the three-legged cat twitches with his claws in the professor's lap. The weeping willows sway in a mild gust. The one-eyed alligator bobs his tail limply and winks at me. Well, well, well… You'd think Tami Neilson's album Kingmaker was recorded in a studio deep down south, somewhere deep in the delta of the Ol' Man River. In fact, it was extremely deep down south, in New Zealand. Longtime readers of our little Ryhthm and Soul review know this, as I already bowed to the work of Tami Neilson many moons ago. Attention, rewind brackets: (Neilson played country up and down the road as the daughter of Canadian family band The Neilsons, was cradled by Roy Orbison as a baby, played alongside country queen Kitty Wells at ten, opened for Johnny Cash in her pajamas – why, the professor couldn't figure out … Love finally led her to New Zealand, where Tami Neilson started over as a street musician, married a policeman, had two children, recorded five albums in the meantime and is now considered a country-soul star in the southern hemisphere, well, fate is a beautiful storyteller.) The fifth album, which I would like to warmly recommend at this point, was recorded in Auckland in the studio of Neil Finn, known to some readers well educated in music history, as singer/composer of Crowded House ("Don't Dream It's Over"). Ah, friends, I wish you would give this work a listen: a fine blend of soul, rockabilly, gospel and modern independent rhythm. In addition, a manifesto for female power, listen quietly with a pricked ear. Recommended songs: "Kingmaker" (the title track sounds like a hidden track from the Kill Bill soundtrack in its evocative western character – Yeah!), "Careless Woman" (swirling drums, handclaps, cello and clarinet) and "Beyond The Stars" (A duet with Willie Nelson: The song is dedicated to Nelson's late sister Bobbie as well as Neilson's father, who departed not long before. Incidentally, he was a big Willie fan and now, sitting on cloud nine, drops a tear of emotion on his heavenly banjo. Nice.)
Label: Outside
Format: CD, LP, DL 24/44
(Mississippi, blown by a fresh breeze of the Bernese Oberland)
The stated retail price of the reviewed device is valid as of the time of the review and is subject to change.