French composer Darius Milhaud (1892-1974) was an extremely cosmopolitan musician.
He was inspired by samba in Rio de Janeiro as early as 1916 and studied jazz in New York clubs in 1922. Throughout his life, Milhaud was interested in non-European rhythms and exotic scales, in counterpoint, bitonality and polymetrics. The compositional tasks he set his students at Mills College in Oakland (California) were correspondingly eclectic and global. His most important advice to them: "Travel the world and keep your ears open!"
When Milhaud learned one day that five of his students also played jazz in their free time, he encouraged them to solve the composition tasks in jazz pieces – he even suggested the formation of a jazz band. The five students then joined forces with three external musicians to form an octet called "The 8" or "The Jazz Workshop Ensemble", and Milhaud personally organized the first performance. Renowned jazz musicians – including Duke Ellington and Charlie Parker – are said to have attended concerts by "The 8". Between 1946 and 1950, sound recordings were also made using a portable acetate recorder. When the pianist of the student band became world-famous a few years later, they were unearthed and released under his name – as the Dave Brubeck Octet.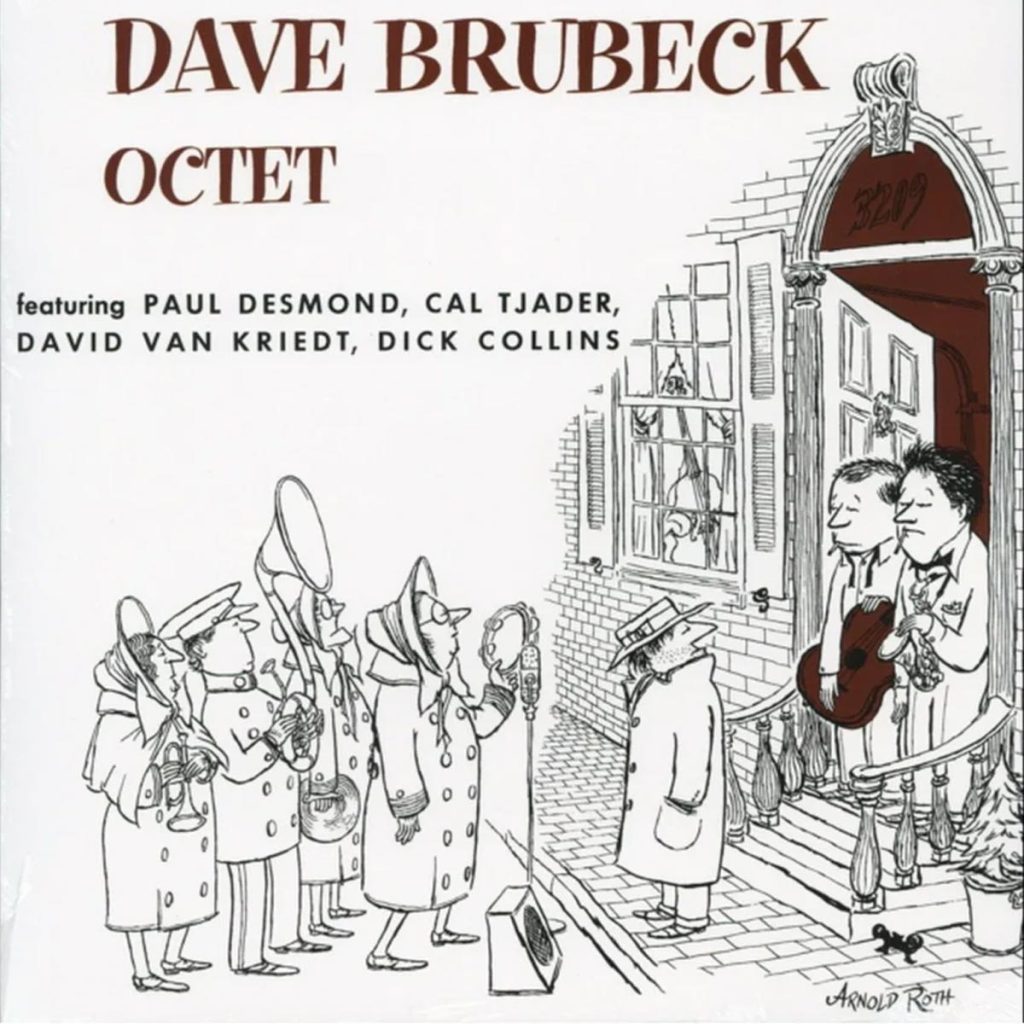 "We were experimenters," explained Brubeck about these recordings. "Counterpoint was the characteristic trait of the octet. We explored polytonality, polyrhythms, diverse rhythms and new forms." Indeed: inspired by their teacher Milhaud, the young musicians created complex interlocking arrangements of jazz standards. In "The Way You Look Tonight", Brubeck imaginatively wraps the wind parts around each other, layering melody, counterpoint, paraphrase and harmony into an elegantly swinging architecture. Saxophonist Dave Van Kriedt delivers a "Fugue On Bop Themes" that would lend itself well to a game of questions: Who can recognize the most Charlie Parker quotes? A seven-minute version of "How High The Moon" demonstrates (with didactic commentary!) the metamorphoses of a melody: from a piano piece to Dixieland and bebop to a Bach/Brubeck fugue version. The music students also produced their own pieces, such as a "Schizophrenic Scherzo" in 7/4 time or a "Rondo" that almost sounds like a chamber music parody.
A few years later, such combinations of swinging jazz and classical techniques were to become quite popular – especially in California. The Mills College student band with its five wind players was the blueprint for many "cool" octet, nonet and tentet formations. In this respect, one could also call Darius Milhaud, the emigrant from Provence, the godfather of West Coast jazz. Dave Brubeck certainly took Milhaud's lessons to heart throughout his life and made experimentation with counterpoint, meters and tonalities the basis of his music. Milhaud probably had an inkling of the talents that lay dormant in his student. "You have to do what's in you," he is said to have told Brubeck. "You were born for jazz."
Dave Brubeck Octet on discogs.com
The stated retail price of the reviewed device is valid as of the time of the review and is subject to change.