The Silent Tears of a Master Carpenter
When I hear the name Diapason I automatically think of the beautiful walnut cabinets' compact two-way speakers and four-figure price tags. But not any longer!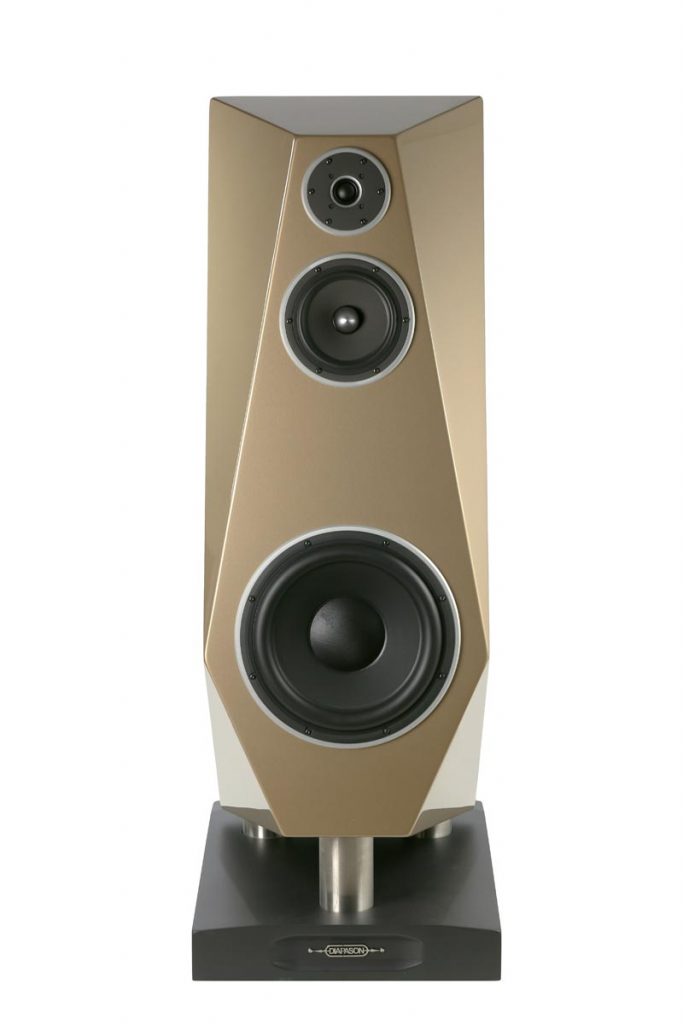 It took a quarter of a century before Alessandro Schiavi finally gave in! After 25 years of denial, the Diapason founder finally admitted that his company needed to build a really large loudspeaker, too. During that quarter of a century, Schiavi had remained convinced that nobody needed massive, bulky speakers to listen to music "properly." And who could really blame him? Every speaker that Diapason had produced for its audiophile clientèle had been two-way devices housed in beautiful, solid wood cabinets—which also boasted an amazing sound. What's more, when you're keen on classical music and jazz, or are even a trained musician like Schiavi himself, it's arguably easier to make the most of what you already have. You can then simply ignore all the great halls, palaces and ballrooms where a few insatiable audiophiles insist on listening to music. All you then need to do is declare medium-sized rooms as the largest chambers in which hi-fi music can be properly en­joyed. Schiavi is not alone in this mindset, of course. Until quite recently, Porsche also refused to recognize the need to have a four-door model in its product program.
Diapason's compact speakers are so obviously good though that adher­ents frequently call for more. And there comes a time when fans who want to use the speakers in large rooms can no longer simply be brushed off with a recommendation to add a top-class subwoofer. And so the call for a really large Diapason loudspeaker grew louder and louder until, 25 years down the road, the company finally listened. This led to the release of Diapason's first four-door model—uh, sorry!—to the unveiling of its first big three-way speaker. Is this the perfect piece of equipment for the owners of great halls and ballrooms? Of course it is. In this case, however, the word "big" means it's suitable for any room that's at least 30 square meters in size. But before the monumental leap of introducing the Dynamis to the waiting audiophile world, the Diapason team had one serious and almost philosophical problem to solve.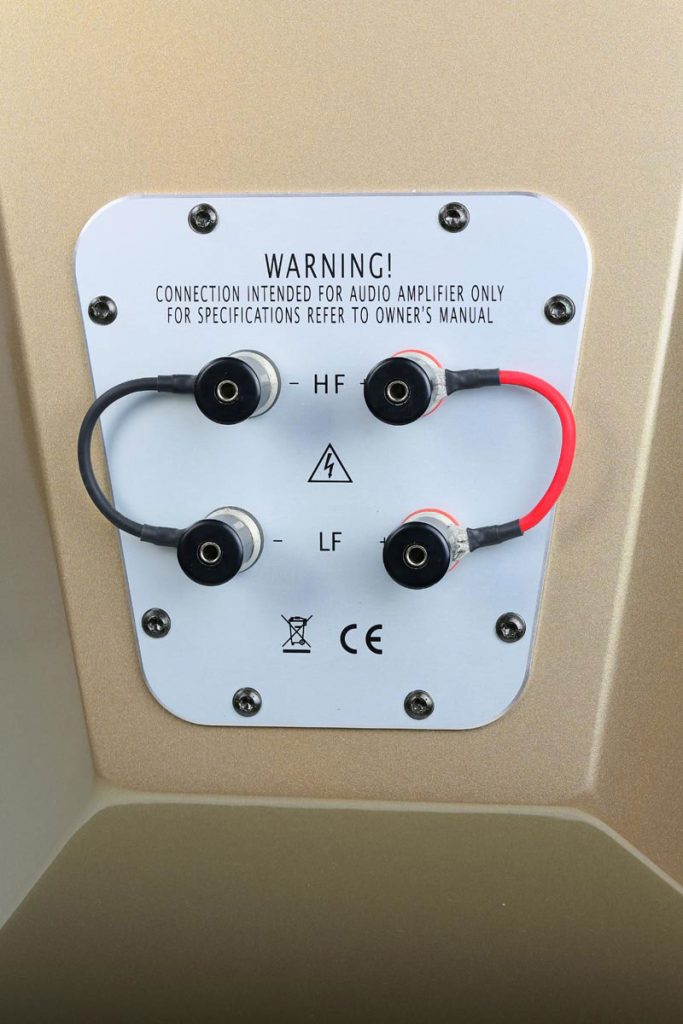 As I already mentioned, all other Diapason speaker models come housed in beautiful solid-wood cabinets that are crafted with possibly the greatest skill and perfection found in speaker cabinets. But as beautiful as it undoubtedly is, solid wood has an almost natural upper limit in terms of size and the number of sides when building a speaker cabinet. So when it comes to crafting a six-foot, solid-wood speaker, even Loris the Silent has to take a rain check. You haven't met Loris yet? Loris Copiello is Diapason's in-house carpenter and a true master of his trade (see FIDELITY No. 15, issue 5/2014). Visiting his workshop, I was able to see the first experimental carpentry work for the big Diapason. I was also able to see the expression on his face when he realized that he wouldn't be able to create the complex lines of the new speaker out of solid wood. At least not without taking the risk that tiny cracks would emerge a few years (or decades) down the road.
As a consequence, the Diapason team decided to switch to HDF panels as the basic material for the Dynamis cabinet. As Schiavi says, this material "doesn't sound as dead as something like marble." Which is certainly true. I'm also glad they decided against using concrete, stain­less steel or lead for exactly the same reason! Thanks to using high-density fiberboard, they were able to restrict the total weight of the Dynamis to around a hundred kilos. A good portion of this weight is concentrated in the base plate and baffle, both as thick as a master chef 's chopping board. As with the Dynamis's smaller siblings, the rest of the weight is distrib­uted across the cabinet's 13 other sides. Despite its weight, the Dynamis is still relatively easy to move around. Soft rollers on the base enable you to maneuver it about until you find the perfect listening position in your room. These rollers don't ruin the ballroom's expensive flooring or the speaker's performance. Once they're firmly in position, there's no movement at all. Should there be any problems, however, Dia­pason offers the option of selecting adjustable feet—the professional's choice. Simply remem­ber to check the appropriate box when placing your order.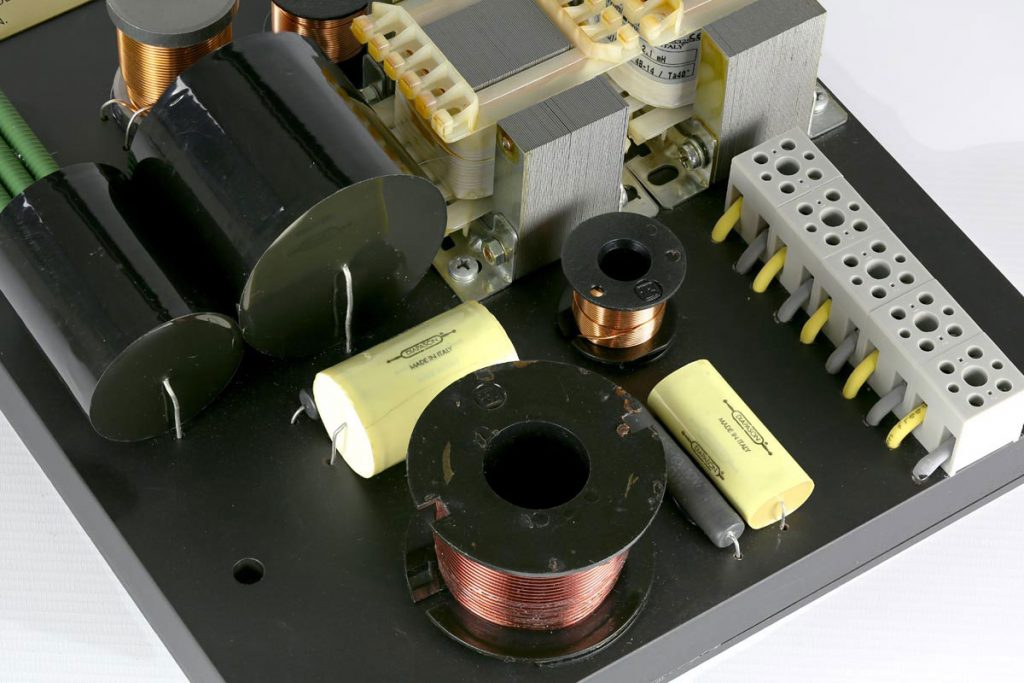 And while we're on the subject of personalizing your Dynamis, it's also possible to replace the logo on the base. A laser is used to etch the text into a stainless steel plate that is attached magnetically. Maybe you'd like to like to have your favorite name there or simply "right" (or "left"). The only limit to your cre­ativity is the length of the text—it has to fit be­tween the two tuning forks on the logo. I briefly thought about choosing "Malcolm" for the left speaker and "Angus" for the right. Or "Sviluppo Tecnologie Audio," but the company'sslogan already adorns the robust wooden chests that have been blocking my garage since the Dynamis arrived. The two unpacked speakers are now stand­ing in my living room. The radical three-di­mensional form, so typical of Diapason, is similar to the Adamantes design from 1987, and so also alludes to a loudspeaker book from the 1950s (from Wharfedale). What's more, the ratio of surfaces to angles is designed to give "a balanced distribu­tion of resonance," according to Schiavi, a concept he learned from an instrument maker he is acquainted with. Because even an extremely rigid cabinet can still produce resonance, he prefers to exploit this for a lively musical performance rather than try to fight the sound to death. After all, this design principle has proved successful in the company's compact speakers for the last quarter of a century.
The Diapason holds other direct links to company tradition, especially the Astera, the company's former top-of-the-range model. Astera's excellent drivers—an 18-centimeter midrange from Scan-Speak with a Nextel-coated paper cone and phase plug plus a 29-millimeter silk soft dome tweeter from SEAS—are responsible for the mid- and high-frequency ranges in the Dynamis. A highly resilient 30-centimeter chassis from Scan-Speak extends the frequency spectrum into the low bass range. The chassis features an aluminum cone and a fiberglass dust cap (somewhat remi­niscent of the Magico). At the bottom of the diamond-shaped cabinet, a large and very deeply tuned reflex port supports the high-end bass driver.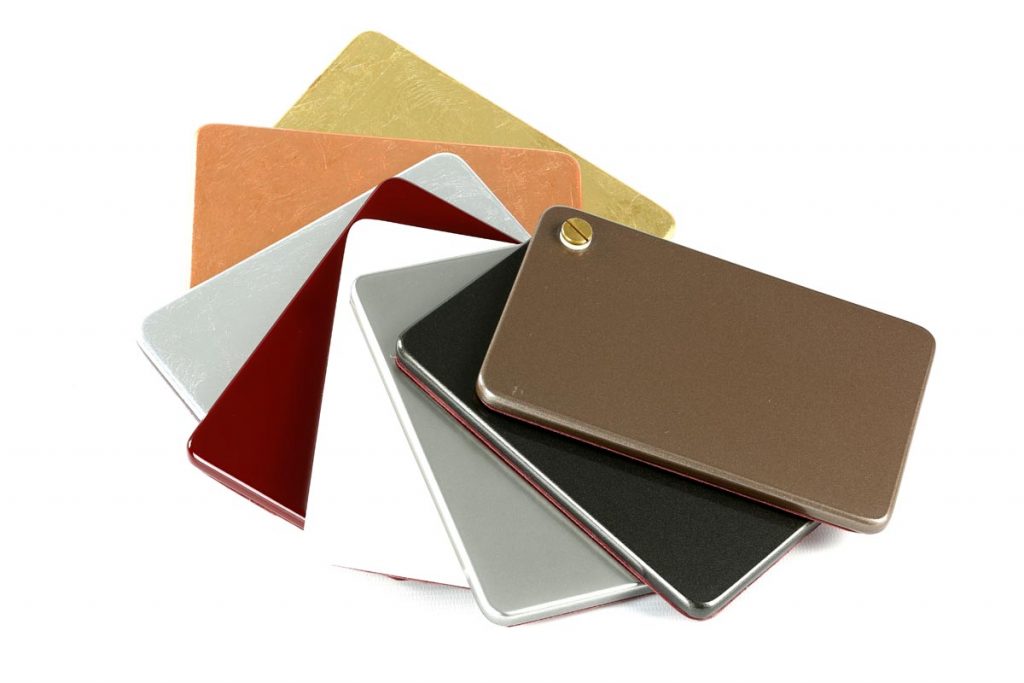 The cabinet itself stands on three dampened stainless steel tubes. And like its smaller siblings, the Dynamis is said to lack any sound signature that could suggest a bass reflex design. It is reputed to perform very freely and in a relaxed manner, effortlessly filling any room right down to the deepest levels of the musical spectrum without droning. This is something we will want to hear for ourselves. So we start to set things up. The rear side of the Dynamis has a large plate with two pairs of binding posts. The screw-type terminals were specially manufactured for Diapason by a bike component maker from Brescia. An extreme biker himself in his free time, Schiavi was not satisfied with any of the components already available on the high-end supplier market. By the way, single-wire terminals can also be ordered. Ironically, however, for an extra charge.
Should you or your partner (or your interi­or designer) not find the right color finish in the standard program, you will also have to pay an extra charge to get "just the right" shade. The company offers a number of unusual finishes, including glossy gold/ copper leaf finishing. Whatever color you choose, the Dynamis is coated in waterproof fiberglass that has several layers of high-gloss sealant. Inter­estingly enough, this curvy Italian beauty is coated and sealed by the same company that equips the famous Riva yachts. These decisions about materials contribute to Schiavi's goal of making Diapason products robust enough to be enjoyed by several future generations.
We are notorious for our critical niggling when testing products, but we were only able to find one tiny weakness: On the symmetrical and exceedingly attractive crossover where the Van-den-Hul cabling exits in a hidden extra layer, amidst all the fine and mostly custom-made com­ponents, we discovered a pair of electrolytic capacitors that would probably not meet the highest standards in terms of robustness. This is surprising in view of the otherwise superb quality and attention to detail. What's more, the crossover features numerous options for adjusting the sound to the owner's individual tastes and preferences. This is why it is built into its own recess on the rear of the speaker and can be accessed by unscrewing an aluminum plate.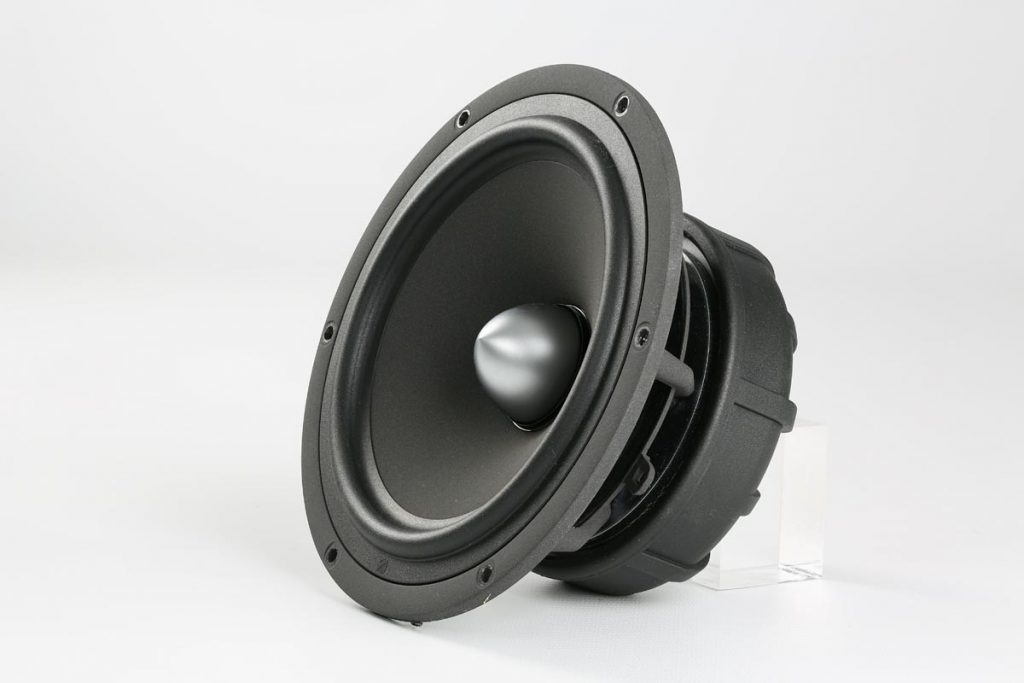 Thinking out loud, I remark that this architecture would enable a lot of in­novative electronics to be fitted into this recess. With a mild smile, Schiavi explains that the Dynamis has been designed with maximum "upgradability" in mind. But such options are for the future and completely irrele­vant to me in the weeks that follow. The Dynamis acts like a true professional in my listen­ing room, performing in a truly uncomplicated and co­operative way. After connecting up the first electronics and cables I can find, the speaker races out of the blocks in a totally unexpected fashion. No bitchy behavior, no annoying warm-up exercises, no coughs and splutters, no need for constant attention. Just a brief hello and you can immediately choose the music you want to hear.
Indeed, the Dynamis makes a distinctively alert and good-humored impression. It's raring to go. Quite phenomenal! There was probably little difficulty in choosing a name for this speaker. It greets its listeners immediately and effortlessly with a laid-back yet captivating dynamism. Using the Greek word was simply a nice extra touch. FIDELITY has often talked about "truly high-end" devices and about "great" or even "brilliant" performances. But, in this case, these terms really hit the nail on the head! It takes only a few seconds for the listener to appreciate the amazing intrinsic qualities of this speaker.
The Dynamis fills every corner of the room with sound—featherlight and detached yet in­credibly space-filling at the same time. Its very broad range of sound can be heard even under the most unfavorable conditions—through a closed door while standing in the corridor. But that's something you shouldn't talk about too loudly when there are hard-core sweet-spot adherents around—you'll probably get a dirty look. So we decide to choose the best spots on the sofa. With the Dynamis delivered to me in person by Schiavi, he sets about making the last tiny adjustments to the speakers' positioning. At last he judges the performance as worthy of the official benchmark. There is a serious reason for doing all this. The speakers in a Dynamis pair are supposed to sound like identical twins and produce exactly the same measurement data with practically no deviations from the refer­ence pair in the company's own premises.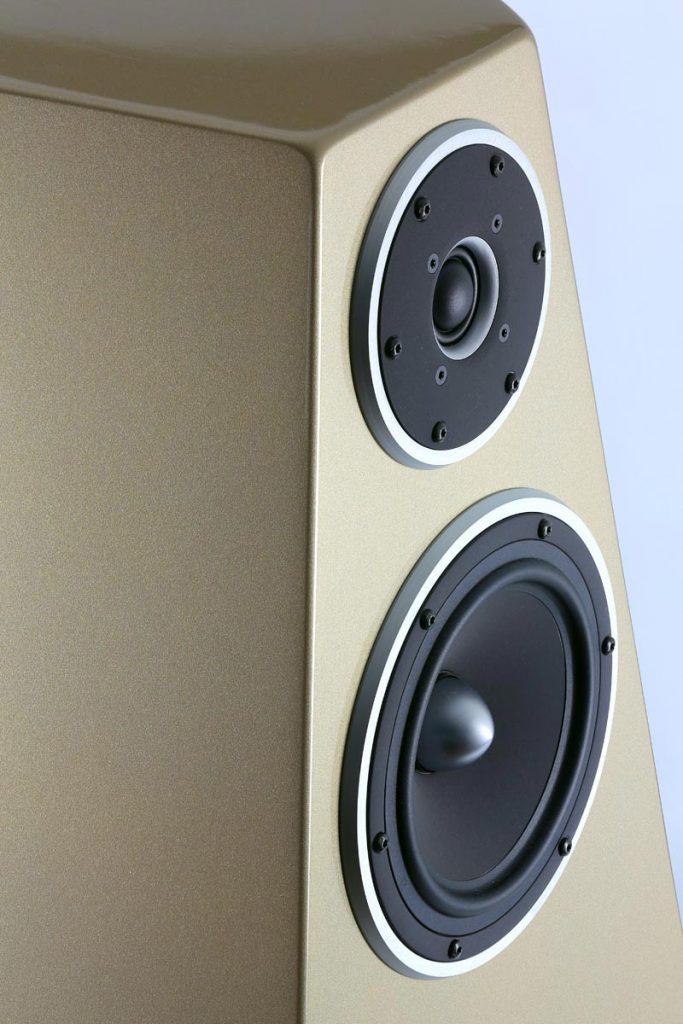 So when a speaker performs so powerfully and captivatingly after only a few minutes of playing time, what do we decide to do? We decide to have fun experimenting with different combinations of cables, players and musical styles. Who knows? We might even find one or two weaknesses. But, apart from the obvious fact that a low-power amplifier connected to a pretty average and bassy 4-ohm speaker would not normally be the equipment of choice, the Dynamis proves to be an absolute team player. Instead of hogging the limelight, it highlights subtle acoustic characteristics of the upstream electronics, including the cable. And it certainly doesn't have to be the Van den Hul CS12, although this is used inside the speaker and is Diapason's favorite cable. Personally, I prefer the amazing Vovox. How does the 3000 HV series from T+A sound? Or electronics from Soulution? Or the stylish Italian equipment from Audia Flight that is allowed to show its stuff a little later on? What impression can the unassuming yet pow­erful combination from JE Audio make? Or the heavyweights from Musical Fidelity? The Dynamis has no trouble at all in revealing the sound signatures produced even by top­class electronic equipment. But it does this in a completely ladylike way, without raising its eye­brows or going into a huff. This is a particularly attractive quality that makes the speaker really easy to live with.
Have I already mentioned that the wonderfully integrated bass can descend to the furthest depths of the basement and fill the room with sound? The performance is sharply defined and featherlight at the same time. So much so that, after only a few moments, you'll glide from critical listening into pure enjoy­ment. With the right choice of music, and in sharp contrast to its roughly edged exterior, the Dynamis can be a real seductress. But it's not limited to schmaltz and bel canto—it can deal effortlessly with the entire musical spectrum right through to rock 'n' roll and heavy metal. The Dynamis belts out Fauré's Requiem, fea­turing a double symphony orchestra and choir, in all its glory, producing three-dimensional sound and filling the room. It also easily han­dles cathedral organs and the sporatic shrieking electronic guitar when Brian Setzer's bigband is unleashed. And then Boris Blank's subito transforms the living room into an exclusive nightclub. Nothing whatsoever seems to cause problems for the big, new Diapason. It masters anything you throw at it on the highest possible level and with a finesse that really justifies its ambitious price tag.
All in all, the Dy­namis combines artistry and artisanship exceptionally well. Instead of having just one "best side," it has as many as the cabinet it comes in. One might think that really expensive equipment such as this (and you could almost buy a four-door Porsche for the price of a pair of these speakers) would take high expectations in stride at all times. Experience teaches us, however, that this is by no means always the case. A lot of high-price speakers seem to fo­cus on only a small portion of the music spectrum, thrusting their own technology into the foreground rather than serving the music they are supposed to be reproducing. When using the Dynamis, however, it immediately casts a spell over me and keeps me entranced for weeks on end.
Schiavi has succeeded in retaining all the outstanding qualities of his previous products while also adding at least one additional attribute: magnitude. A truly tangible and exciting magnitude thanks to a bone-dry and bouncy low bass and the sense of energy that only truly large speakers can create. What's more, the exceptionally well-im­plemented bass extension also dramatically enhances spatial dimension and permits higher peak levels— but this is simply the icing on the cake. All in all, the performance of the Dynamis is so precise and finely balanced that I was able to listen to it for weeks on end with no desire to hear anything else. No matter how much is happening around me, the fantastic Diapason Dynamis lets me sink into a world of my own. This is a speaker that is great in terms of both size and sound!
Diapason Dynamis
Type: three-way floorstanding, bass reflex | Sensitivity: 89 dB/W/m | Nominal impedance: 4 Ω | Drivers: 30 cm woofer from Scan-Speak with aluminum cone, 18 cm midrange from SEAS with Nextel-coated paper cone, 29 mm tweeter from SEAS with a silk dome; all drivers have been modified by Diapason | Crossover frequencies: 150 Hz, 2500 Hz | Special features: Bi-wiring terminal with custom-made screw-type termi­nals (single-wiring terminal available for an additional charge!), 14-sided cabinet, fiberglass coating inside and outside, bass reflex aperture at bottom, base plate with magnetically attached stainless steel logo (can be personalized), finely-adjustable crossover accessible in separate recess on rear side, internal cabling with Van den Hul CS12 | Versions: HDF cabinet entirely coated in fiberglass, with high-gloss finish of choice, several unusual colors available, such as "Chocolate Paper Effect" in gold, silver or copper | Dimensions (W/H/D): 45/128/71 cm | Weight: 100 kg | Warranty period: 5 years | Price for pair: 45,000 EUR
The stated retail price of the reviewed device is valid as of the time of the review and is subject to change.