Today we most often encounter Joseph Haydn (1732–1809) as the celebrated "father" of the string quartet and composer of over a hundred symphonies. But for much of his lifetime, Haydn's day-to-day was bound up with music for the stage: opera seria and buffa, romantic farce, Singspiele and German plays.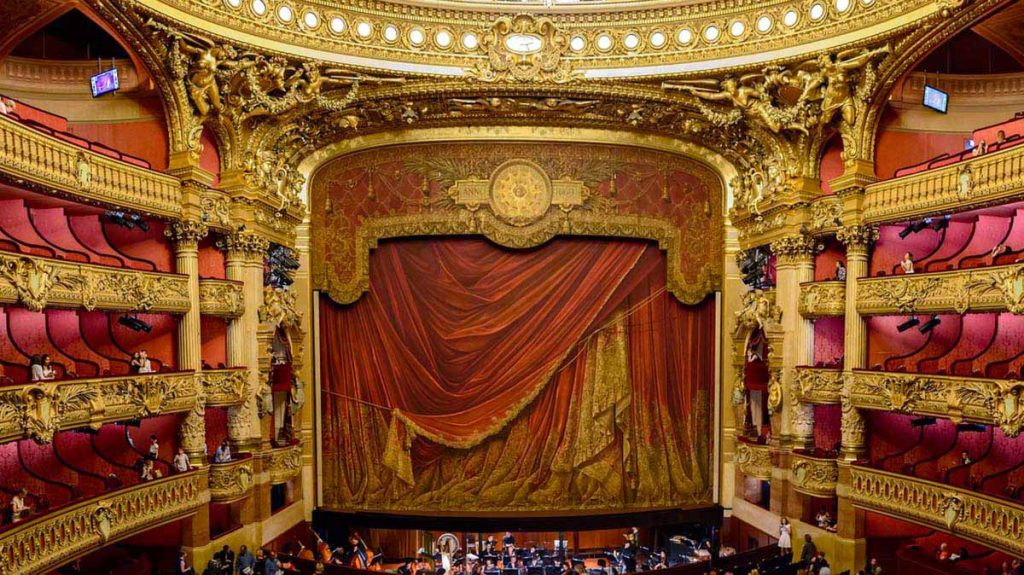 Text and pictures from Copper Magazine Issue 99
FIDELITY cooperation with Copper magazine.
Read this article also in Copper.
Between 1766 and his death in 1790, Haydn's patron Prince Nikolaus "the Magnificent" Esterházy made opera his chief pursuit; the elaborate opera house he built on the grounds of his country palace, Eszterháza, saw the production of up to 150 stage works a year. As the Prince's Kapellmeister, Haydn supervised entire seasons, hiring (and sometimes training) singers, scheduling performances, rehearsing the casts, even writing a few of the operas himself. An eyewitness in 1784 was understandably gob smacked at what was on offer:
""Every day there is [a show,] which the Prince always attends, and which usually begins at six o'clock in the evening. It is indescribable how eye and ear are entranced. The soul is melted by the music when the whole orchestra sounds, sometimes by its touching delicacy and sometimes by the most violent power — for the great composer, Her[r] haiden [sic] … conducts it: but also by the excellent lighting, by the lifelike decorations, when clouds with gods are slowly lowered, or are raised from below and disappear in an instant, or when everything is transformed into a lovely garden, a magic wood, a magnificent hall. — Next to this opera house is a well-appointed coffee house. [Beschreibung, 1784]
So: everything you could ask for in an evening's entertainment, even though CGI had yet to be devised. As his international fame began to take off, Haydn realized that instrumental music — more portable, less expensive to put on — offered a better way to spread his name around. After the 1770s, he composed more symphonies and quartets than operas.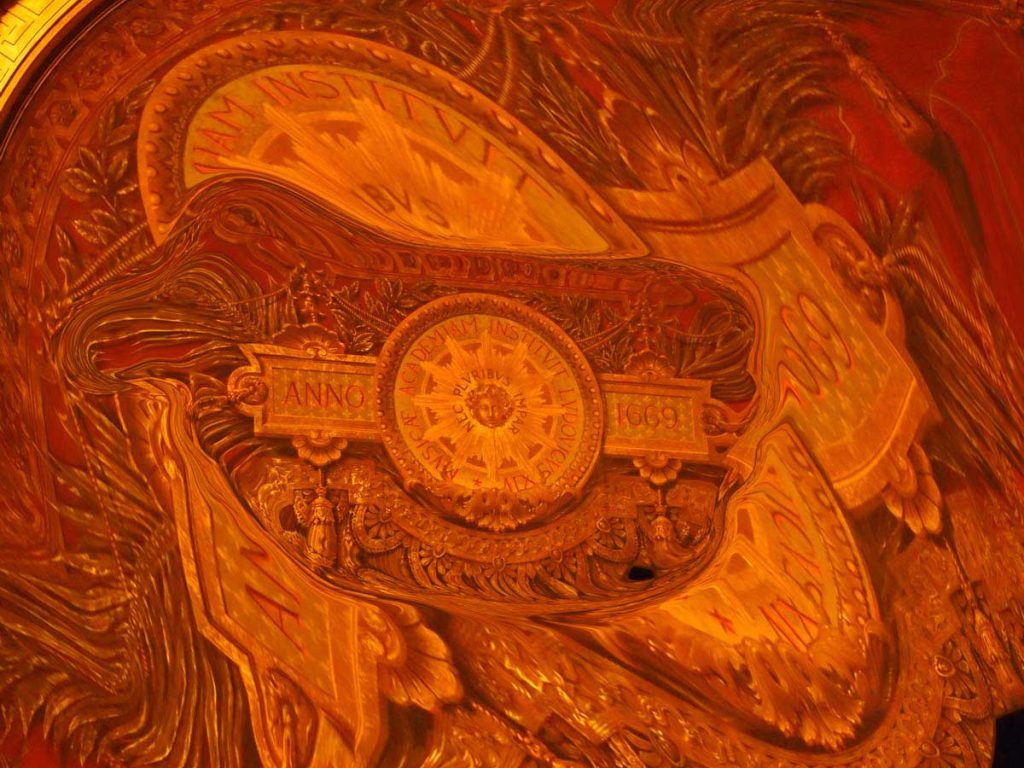 Yet even before then, Haydn knew how to mend, patch, recycle. A significant amount of his theatrical music ended up in the symphonies he cranked out between 1766 and '75. We often label this experimental-sounding music Sturm und Drang ("storm and stress"), after a pre-Romantic German literary trend. But its obvious link is to the theatre. We know for sure that Haydn's music for Regnard's Le distrait ("the absent-minded man") has survived as Symphony No. 60, "Il distratto." We know this because, as H. C. Robbins Landon (hereafter HCRL) put it, "[Haydn] is always listed in the Gotha Theater-Kalender as a kind of 'house composer' for the Carl Wahr Troupe," and because the Pressburger Zeitung for July 6, 1774, specifically reported the following:
"Eszterház, 30 June. High-ranking dignitaries from abroad are expected today, namely the Ambassador of Modena … Although His Princely Highness is absent, the most pleasant arrangements have been made to entertain the visitors. This evening there is a German comedy … Tomorrow they will view the magnificent castle and garden, the grand new ballroom and the new marionette theatre. That evening there will be the Italian opera L'infedeltà delusa. The music is by Herr Kapellmeister Joseph Haydn. This admirable composer also recent wrote, for Herr Wahr's company, original music to Der Zerstreute [Le distrait], a score which connoisseurs consider to be a masterpiece. One notices, this time in music intended for a comedy, the same spirit that elevates all of Haydn's work … He falls from the most affected pomposity directly into vulgarity, and so Haydn and Regnard contend with one another in capricious absent-mindedness … From act to act the music realizes the play's intention more closely.
That's a live performance of Symphony No. 60 from conductor Giovanni Antonini and Il Giardino Armonico;
its studio counterpart is included in volume 4 of Alpha's priceless Haydn2032 series. If you migrate to its YouTube page, you'll find a useful set of jump-to-track links.
Now another installment has arrived. With No. 7 ___ Gli Impresari, featuring Antonini's other band, the Basel CO, we get two more big "theatre" works plus the early Symphony No. 9 and Mozart's incidental music to Thamos, König in Egypten K345. As ever, the performances are passionate, precise, and easy on the ears. A bonus comes in the form of musicologist Christian Moritz-Bauer's concise but helpful essays putting each album's music in context.
A CD and downloads were released in March; more recently a deluxe limited package with two 180g LPs appeared (it includes a CD and download coupon). Alpha has released vinyl in this series before. Some volumes are still available: here's a convenient link (Naxos online may also have a few earlier copies). When I compared CD, 24-bit streaming, and LP, I got a shock. The vinyl offered more density in the sound, better timbral distinctions, gorgeously "natural" stereo separation, and surprising dynamic responsiveness. (I realize this makes me just a bit late to the party.) My favorite spot featured not this album's admittedly thrilling natural horns, but rather a solo wooden flute with strings:
Here's Antonini and the Basel CO doing Symphony No. 65:
Symphony No. 65 was long suspected of being "theatrical" in origin. Now we know for sure. Moritz-Bauer has located a printed copy of Cornelius von Ayrenhoff's play, Der Postzug, which premiered in Vienna in September 1769 and was mounted at Eszterháza later that year. In his liner notes, he tells us he's reserving "enumeration of all the compositional peculiarities" that give No. 65 what HCRL called (forty years ago!) "a whiff of the stage":
""Nevertheless, the esteemed audience will easily be able to infer, for instance, the point in the Andante at which Major von Rheinberg says he "would rather hear a hundred words" from his sweetheart, Fräulein Leonore, than "just one" from Count Reitbahn, whom the bride's mother intends her to marry.
HCRL once called this Andante a "piece of almost lunatic irrationality … with its curious repeated notes and theatrical fanfares." What, "lunatic"? It certainly does drive one of Mozart's favorite rhetorical devices, the masculine-versus-feminine exchange of motives, straight into the ground. Or not quite — here's a witty developmental treatment of those opposing motives:
For what it's worth, HCRL was just as taken by the Menuetto-Trio, in which he heard "Gypsy influences (those curious grace notes and same slightly unsettling quality [present] whenever Haydn turns to the language of the Balkans)."
My own takeaway was more obvious yet also "slightly unsettling": lots of triple-as-duple, i.e., a minuet that often becomes a march. (Moritz-Bauer links that to the antics of the play's Baroness, who "goes into raptures" over the way her tavern musicians deliver "Styrian dances.") The presto Finale, HCRL noted, "is a hunting piece … with difficult parts for the horns." True that.
And finally, we get Symphony No. 67
"one of the most boldly original symphonies of this period." (HCRL) It begins right off the bat with a hunting motive, which makes sense if you know it originated as incidental music for Charles Colles' play La Partie de chasse de Henri IV, Germanized and given at Eszterháza on July 12, 1772 for the visiting French ambassador. In the performance below, we also get spoken excerpts from the play (alas, no subtitles).
In the piquant Trio, two solo violinists, both muted, one re-tuned to provide a drone accompaniment, enter "almost like the wandering Gypsies in Háry János" (HCRL). The Finale also features a major surprise.
Moritz-Bauer gives plot summaries of the plays mentioned above, as well as back­ground details about Mozart's charming music for Thamos. As in every volume, a set of photographs by a noted Magnum photographer — in this case, an American, Peter van Agtmael — is bound with the essays and recordings. The photos tend to make subtle comments relative to the overall theme of the album. (For vol. 7, see the booklet, pp. 10 and following).
Now try to imagine what those photos look like at nearly three times the size of the CD booklet. Or just get the LP set. All quotations attributed here to HCRL are taken from H. C. Robbins Landon, Haydn: Chronicle and Works, Vol. II Haydn at Eszterháza 1766–1790 (Indiana University Press, 1978).
Special thanks to Copper magazine
The stated retail price of the reviewed device is valid as of the time of the review and is subject to change.