From the very beginning, Loewe has been at the forefront of technological progress.
The brothers David Ludwig and Siegmund Loewe founded the company Radiofrequenz GmbH in Berlin on January 22, 1923 – the year in which radio broadcasting was first introduced in Germany. As early as the following October, the company was renamed Loewe Audion GmbH and began specializing in the manufacture of electron tubes. The company made its first big waves as early as 1931 at the Funkausstellung in Berlin, when Loewe developer Manfred von Ardenne presented his "Flying Spot Scanner" to the public, which is considered the first fully electronic television set.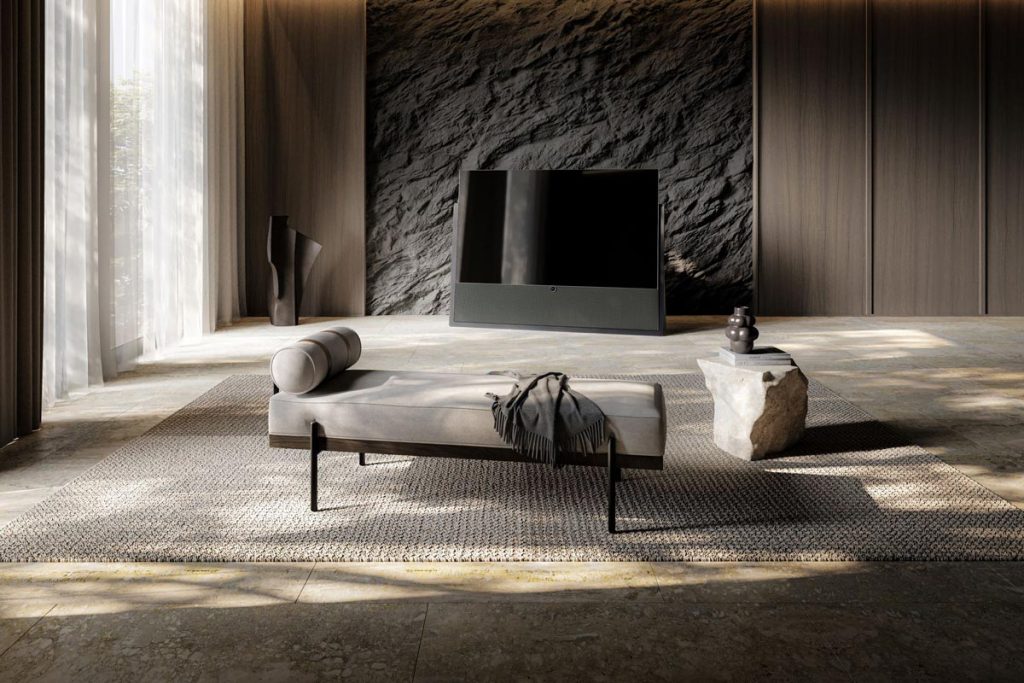 During this period, Loewe applied for more patents in the field of television technology than any other manufacturer and thus quickly grew to become a force to be reckoned with, although the first turbulence was brewing just a few years later: In the 1930s, the two brothers were forced out of their own company and into exile because of their Jewish ancestry, and the company, renamed Opta Radio AG in the course of its "Aryanization," produced radio technology for the military during this period.
After the war, the company found its way back to its roots: Siegmund Loewe, who returned from exile in 1949, was able to regain all West German company shares – including the new plant in Kronach, where Loewe still has its headquarters today. The following decades were again characterized by numerous innovations. In 1963, Loewe introduced the Optoport, the world's first fully transistorized portable television, and in 1981 the company launched Europe's first television with stereo sound.
In the 1970s and 1980s, however, Loewe, like many other manufacturers, had to contend with increasingly fierce competition from Asia. With the help of investor money from Philips, Matsushita and Sharp, among others, the manufacturer was initially able to hold its own. In a changing environment characterized by intensifying price wars, however, Loewe had to file for creditor protection for the first time in 2013. An investor was found in Stargate Capital and production continued in Kronach until the company had to file for bankruptcy again in 2019 – this time apparently for good.
In the same year, however, Aslan Khabliev secured the naming rights for his company, which was based in Frankfurt at the time, and shortly thereafter moved its headquarters back to the traditional location in Kronach. Since then, Loewe has already introduced numerous innovations, ranging from soundbars, smart speakers and multi-room systems for a young clientele to luxurious home entertainment devices such as Loewe's "iconic" TVs, allowing us to look to the future with confidence. We say: Here's to the next hundred years!
The stated retail price of the reviewed device is valid as of the time of the review and is subject to change.