NEAT is actually short for North Eastern Audio Traders. When It comes to the Iota Alpha made by NEAT Acoustics, located in northeastern England, there are two ways of interpreting the word "neat," "Neat" can mean "tidy" or "orderly," but it can also mean something more along the lines of "cute" or "sweet."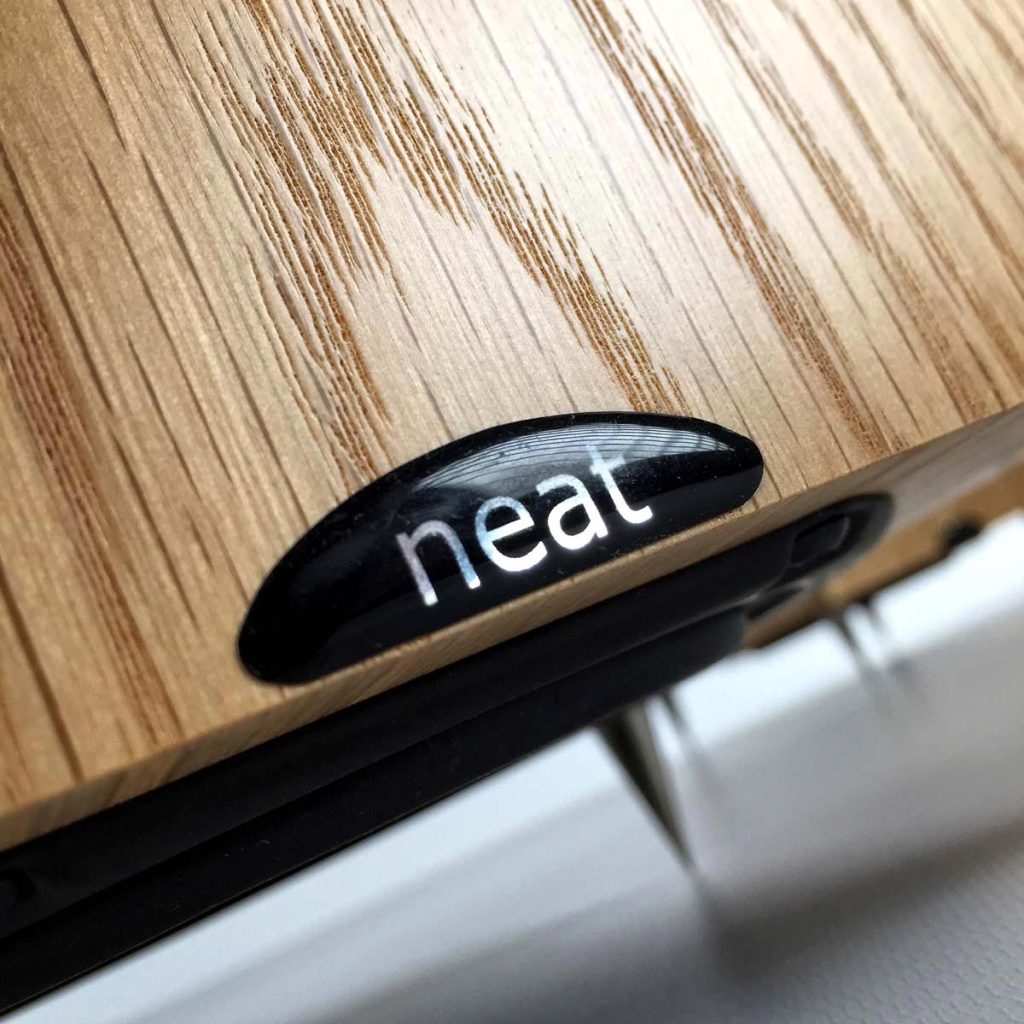 Both interpretations apply here. The Iota Alphas are sheer understatement. Measuring 45 centimeters high, 20 centimeters wide and, for the most part, 16 centimeters deep, it's hard to believe these pipsqueaks are supposed to be floorstanding loud­speakers. But the first time you catch sight of them, you won't be able to take your eyes off them. And yet the needle-pointed spikes on the bottom make it quite obvious that these have been designed for placement on the floor. A bit of caution needs to be taken, even if the Iota Alphas don't have such a defined sweet spot as their older siblings the Momentum 4i, which, in my opinion, are real workhorses. The Iota Alphas are undemanding, even when it comes to installing them, but it is a good idea to place them somewhere that you're less likely to trip over them…
They may not be tall, but they're not unimposing either. The tweeter and mid-range sit peacefully next to each other as if enthroned on the angled surface. The speakers feature a mid-bass unit with a diameter of 100 millimeters and a vertically mounted ribbon tweeter — a configuration already used in the Alpha, the predecessor standmount speaker model. The angled front ensures wide sound dispersion, which could help to explain why the Iota Alpha projects a sound — and not just for its size! — that feels so three-dimensional! And you don't have to stoop over to achieve the optimum stereo listening position even though the sound converters are anything but at ear height. Whether you prefer the ribbon to be doing its work on the inside or the outside is a matter of taste.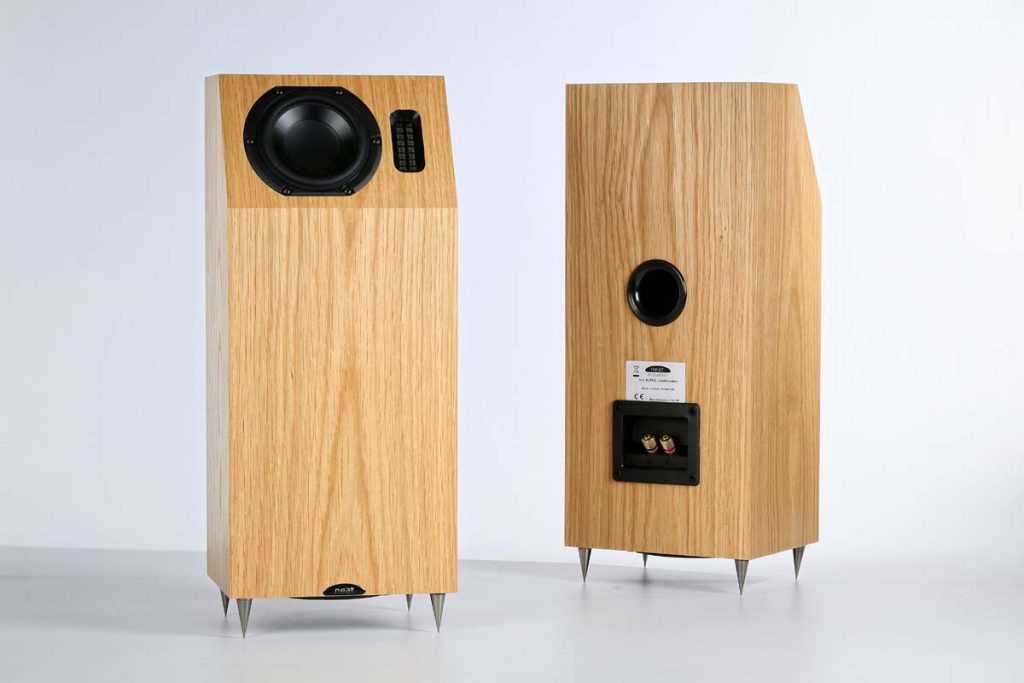 Down below, a 134-millimeter woofer works hard. You can't see it as it fires downward. It goes about its business in its own compartment following the bass reflex principle. The tube opening is located slightly above the connecting terminal (banana plug connector and braided wires, no bi-wiring) on the back. It's a good idea to ensure at least some distance between the speakers and the walls. To cut a long story short, the Iota Alphas sound exorbitant in every conceivable musical situation. Café Bleu by The Style Council is a good example. The album provides plenty of sonic challenges and they couldn't be any more diverse: drum brushes versus drum machine, piano versus synthesizer, and slap bass versus gentle ride cymbal. You can practically smell the cigarette smoke exhaled by the boogie woogie player at the beginning. That's how much it feels like the piano is really in the room. The zils of the tambourine dissolve their hold on each other and dance like snowflakes in the wind. The level of detail and resolution is incredible. Even compared with the upgraded Momentum 4is, which stand more than twice as tall and come outfitted with an isobaric setup for bass tones, the Iota Alphas don't just achieve the kind of de­cent results you'd expect from such little boxes, they turn out to be more of an even match. In terms of three-dimen­sionality and embedded mids, the speakers punch above their weight class and even sound superior. They may look small and cute but the Iota Alphas are designed to put the fear of God into the competition.
Neat Iota Alpha
Floorstanding loudspeakers | Dimensions (w/h/d): 20/45/16 cm | Price per pair: €1,850
Bellevue Audio GmbH
Kessebürener Weg 6
59423 Unna
Phone +49 2303 3050-178
The stated retail price of the reviewed device is valid as of the time of the review and is subject to change.