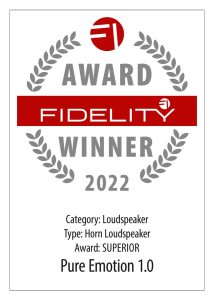 What at first glance may seem like a – visually fascinating – makeshift is actually a design that has been conceived, refined and perfected over years of consistently avoiding well-trodden paths in loudspeaker development.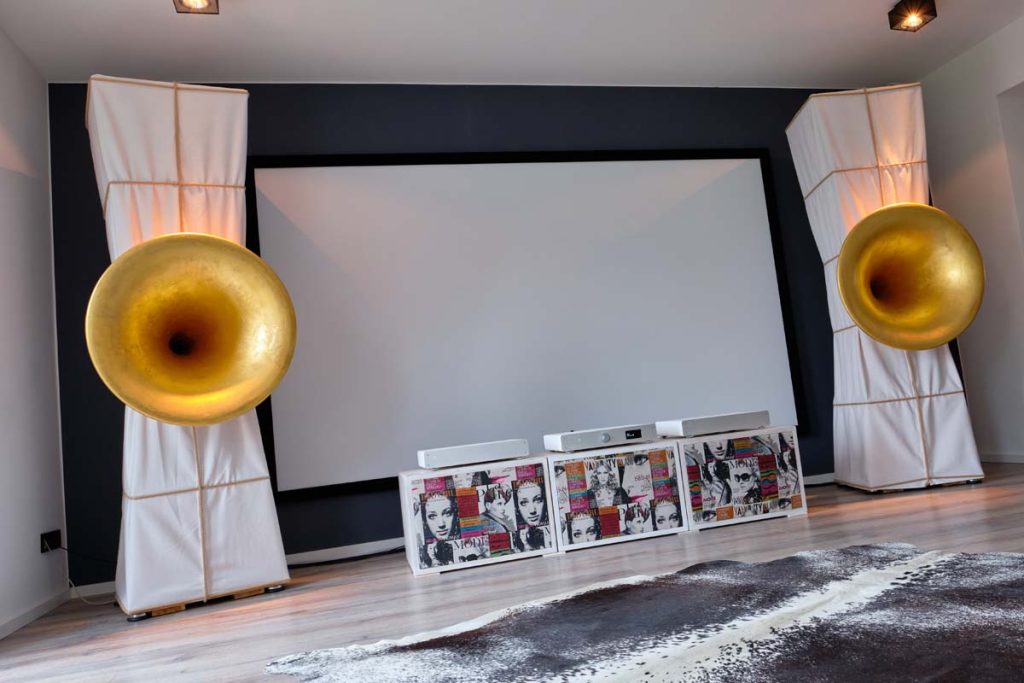 Superficially, the sound-radiating objects of art attract attention primarily with martial sound pressure levels – a sensitivity of 108 decibels and bass presence down to 18 hertz are statements that hardly any other hi-fi speaker can keep up with.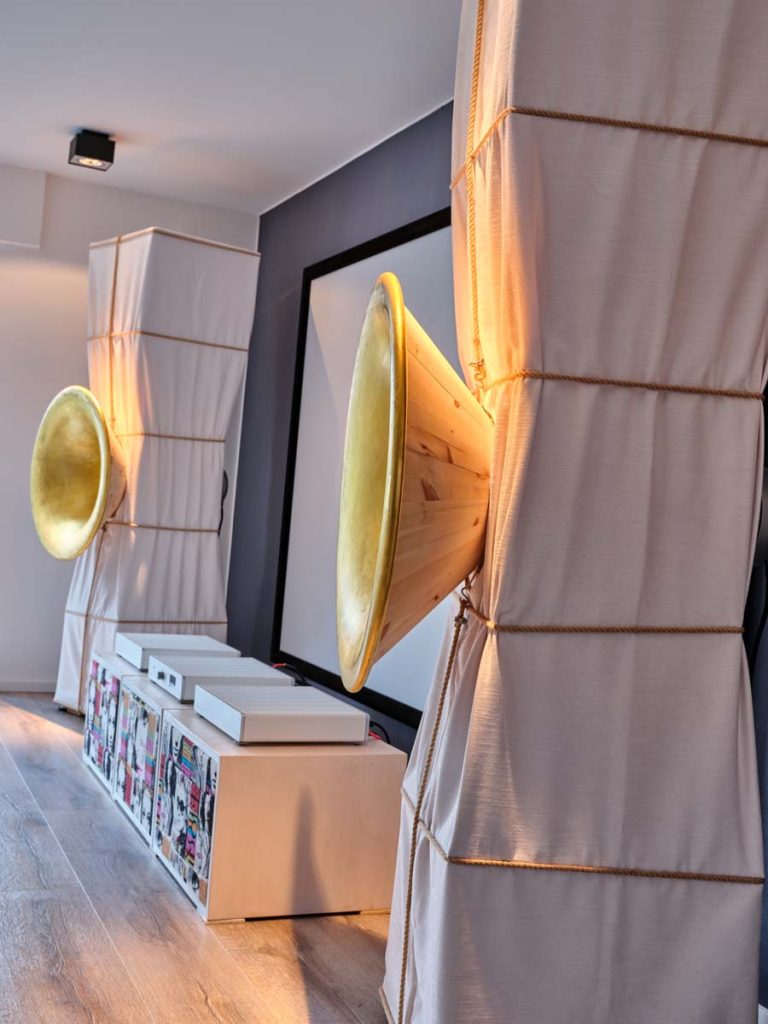 However, this sonic elemental force and the incredible speed with which the Pure Emotion 1.0 acts ultimately serve as headroom for the polished and sensitive reproduction of authentic music – which naturally sometimes contains explosive dynamic outbursts that an ideal speaker must be able to cope with effortlessly.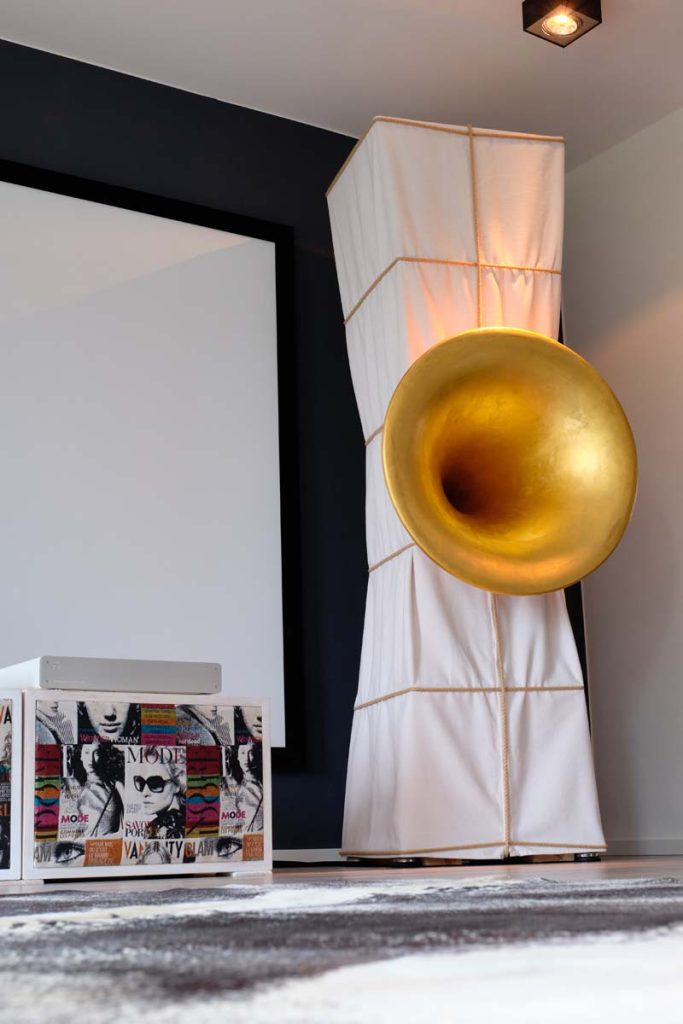 Since no normal listening room can handle the performance offered here without complaint, the interaction with the listening environment is always tamed by DSP.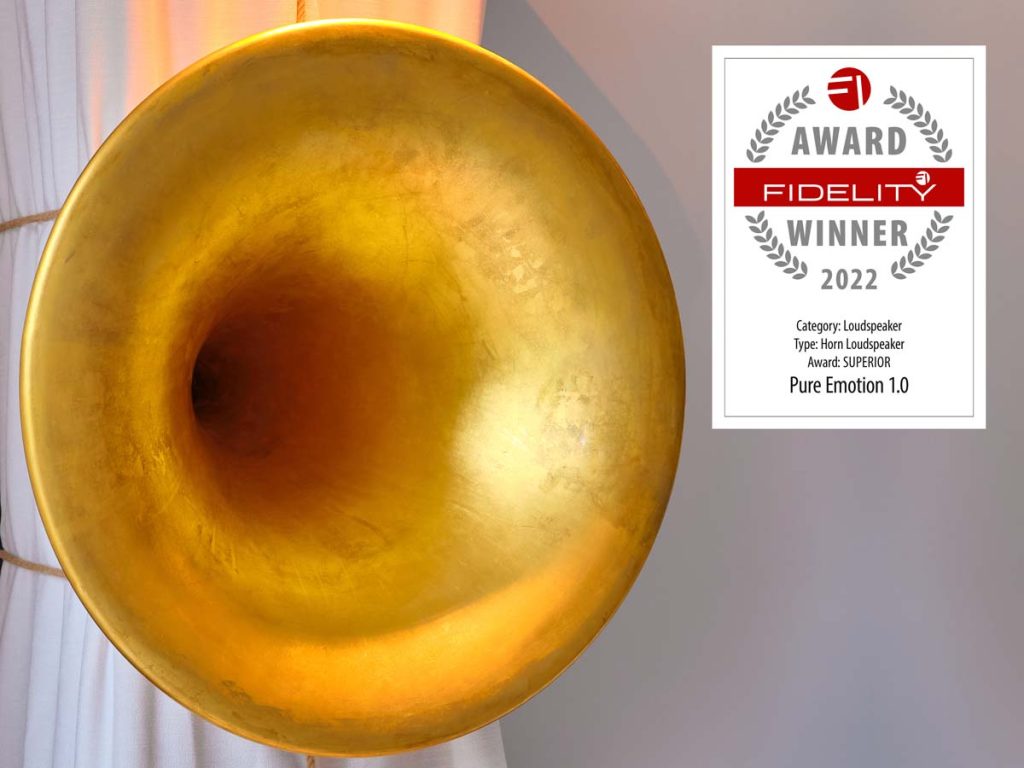 The stated retail price of the reviewed device is valid as of the time of the review and is subject to change.