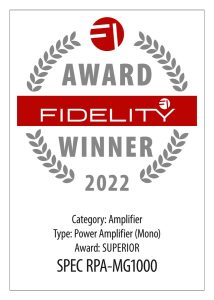 "Amplifiers are musical instruments," says SPEC mastermind Tsutomu Banno, and they must be made to similar specifications.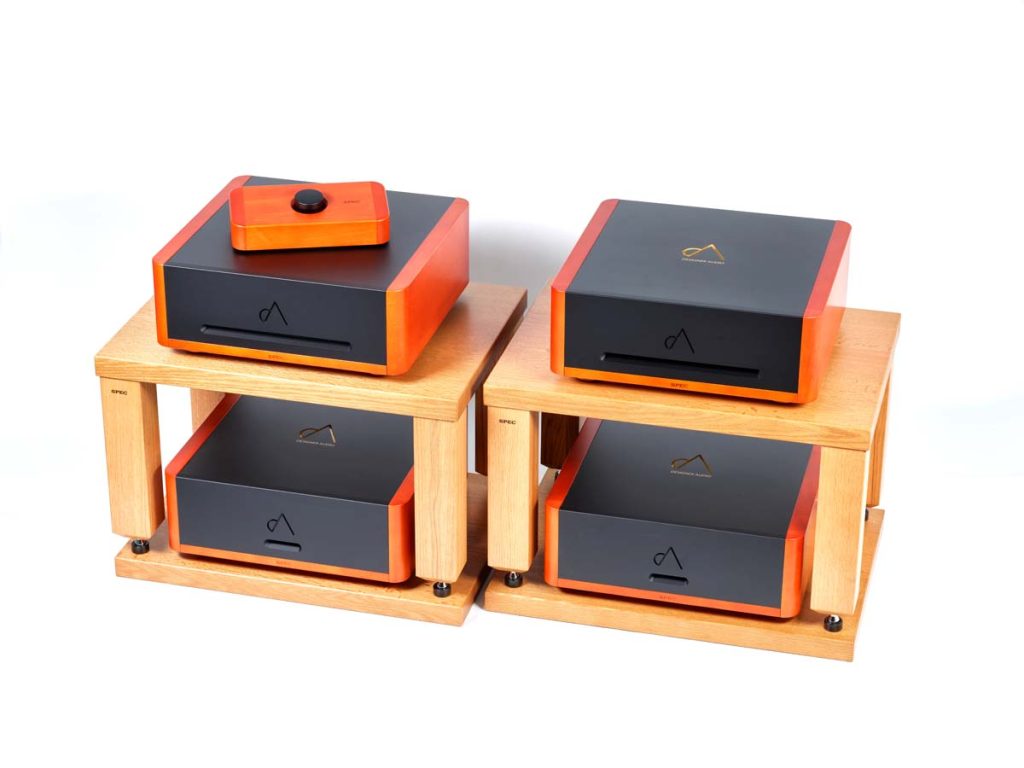 His power amplifiers – just like the external power supply units – are housed in wooden frames made of Japanese maple and black spruce, which in turn rest on feet made of hickory and walnut.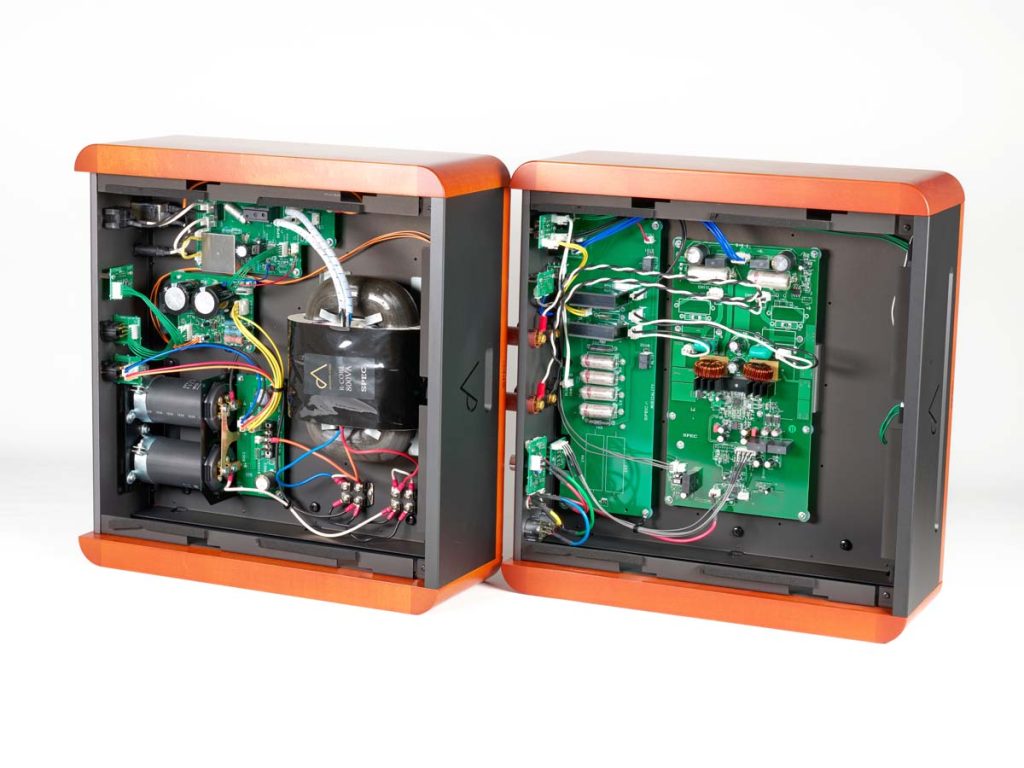 You can't see the mix of materials developed in countless listening tests, as it is hidden under several layers of bright orange instrument lacquer.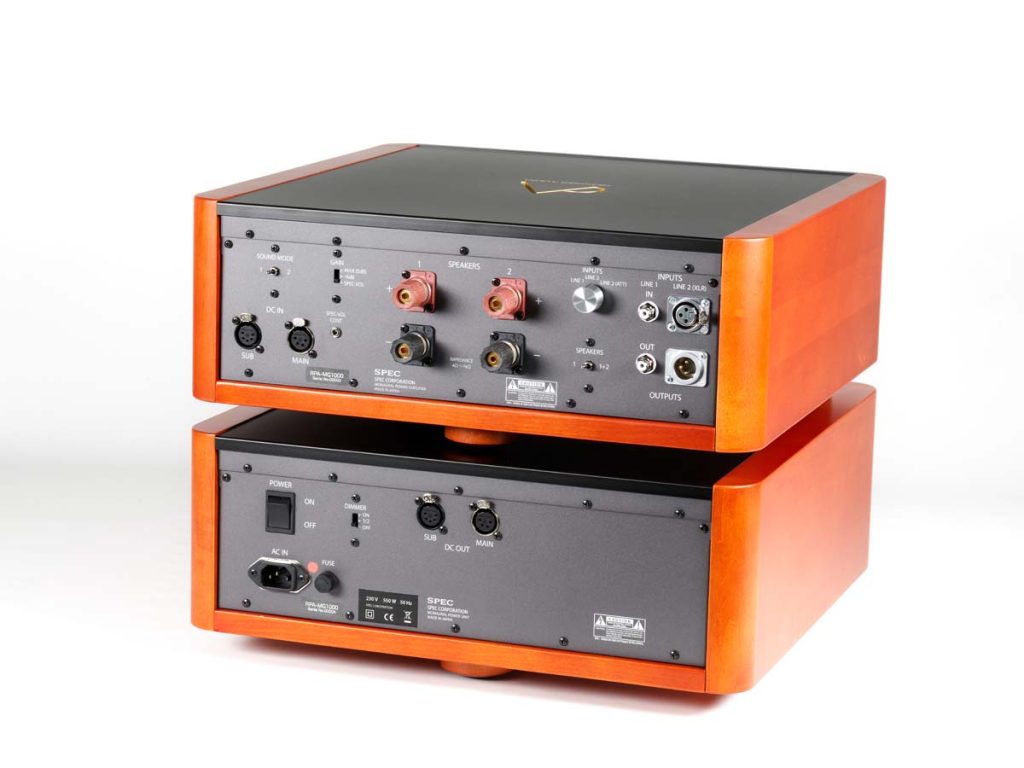 The inner workings are also extraordinary: The 2 x 300 watts of amplifier power come from hand-picked PWM circuits, which with their "Pure Direct" technology refuse to sound like Class D at all.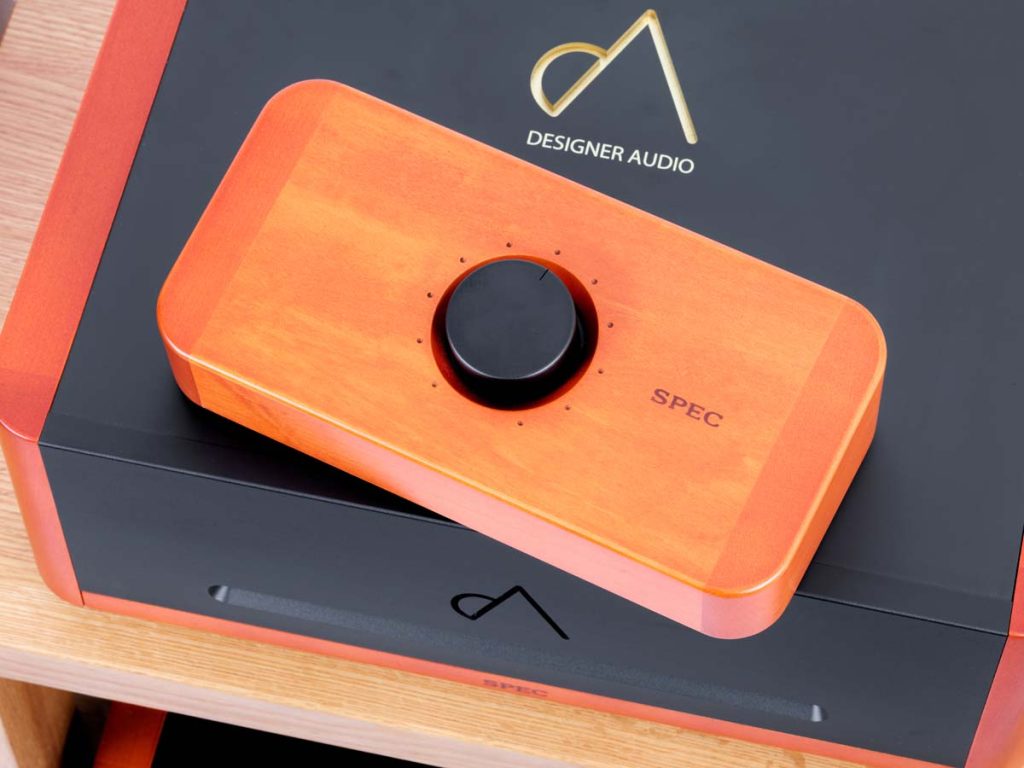 In addition, the amplification level of the power plants is adjustable. Equipped with the optional control and the passive (quintuple) input selector, the MG1000s are in no way inferior to an integrated amplifier.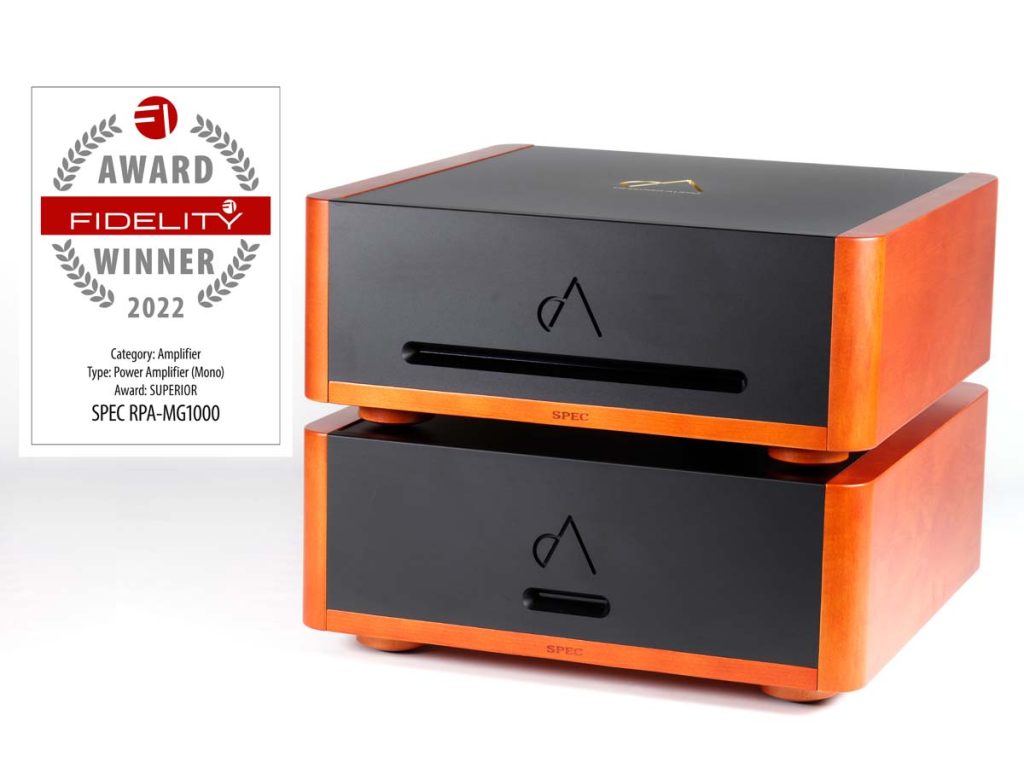 The stated retail price of the reviewed device is valid as of the time of the review and is subject to change.