When blues guitarists talk about their idols, at least one of these three names is sure to crop up: Albert King, B.B. King, or Freddie King – the three kings of the Blues.
White rock 'n' roll and country guitarists have preferred the crisp-chirping Telecaster and Stratocaster models produced by electric guitar designer Leo Fender. The three African-Americans, later crowned "The Three Kings of the Electric Blues Guitar," developed their own signature styles in the 1950s playing gutsy reverberating Gibson electric guitars.
Albert King (1923–1992) earned himself the nickname "The Velvet Bulldozer" with his soulful, rich-sounding Gibson. His singing voice wasn't all that versatile, so he preferred to let his strings do the talking. In his hands, the futuristic-looking Gibson Flying V transformed into a down­home, familiar-sounding talkin' blues guitar. The 11 tracks on Born Under a Bad Sign portray this maturation process. The album was compiled in 1967 from hit singles that King had recorded for the soul music label Stax Records in Memphis, Tennessee. Booker T. & The M.G.'s and other Stax studio musicians accompanied him on this classic album, expressing their feelings for blues with an audible intensity. Kevin Gray remastered the original analog master tape in 2017 for Speakers Corner Records. King's "storytelling" guitar has never sounded as defined as it now does after having been remastered.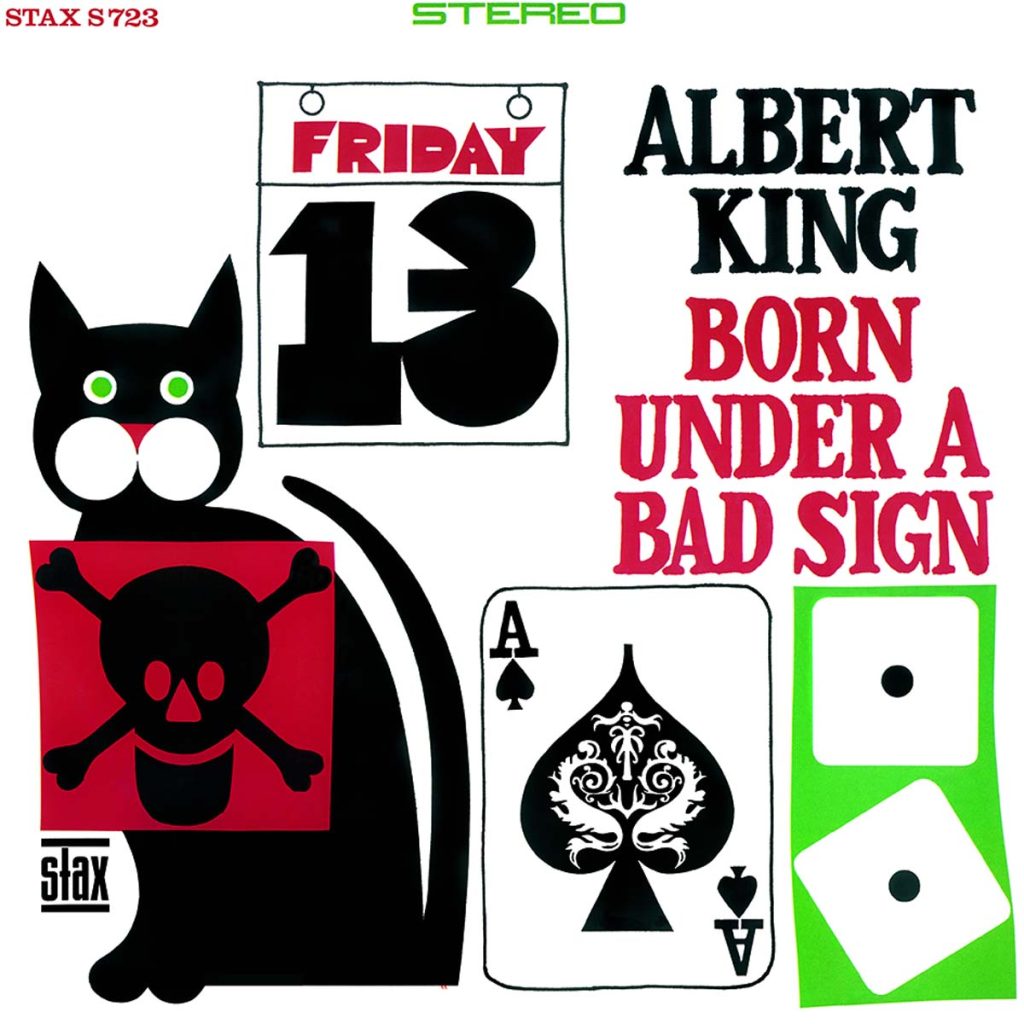 Stevie Ray Vaughan cultivated the bluesy art of telling a story on the slender sounding Stratocaster. In 1983, he duetted with King during a very intimate live show on Canadian television. The African-American and his white acolyte finally managed to blur the lines between black and white blues as part of this masterclass. Analogue Productions' vinyl remastering (45 rpm) of In Session meticulously documents this meeting of minds between two top blues guitarists.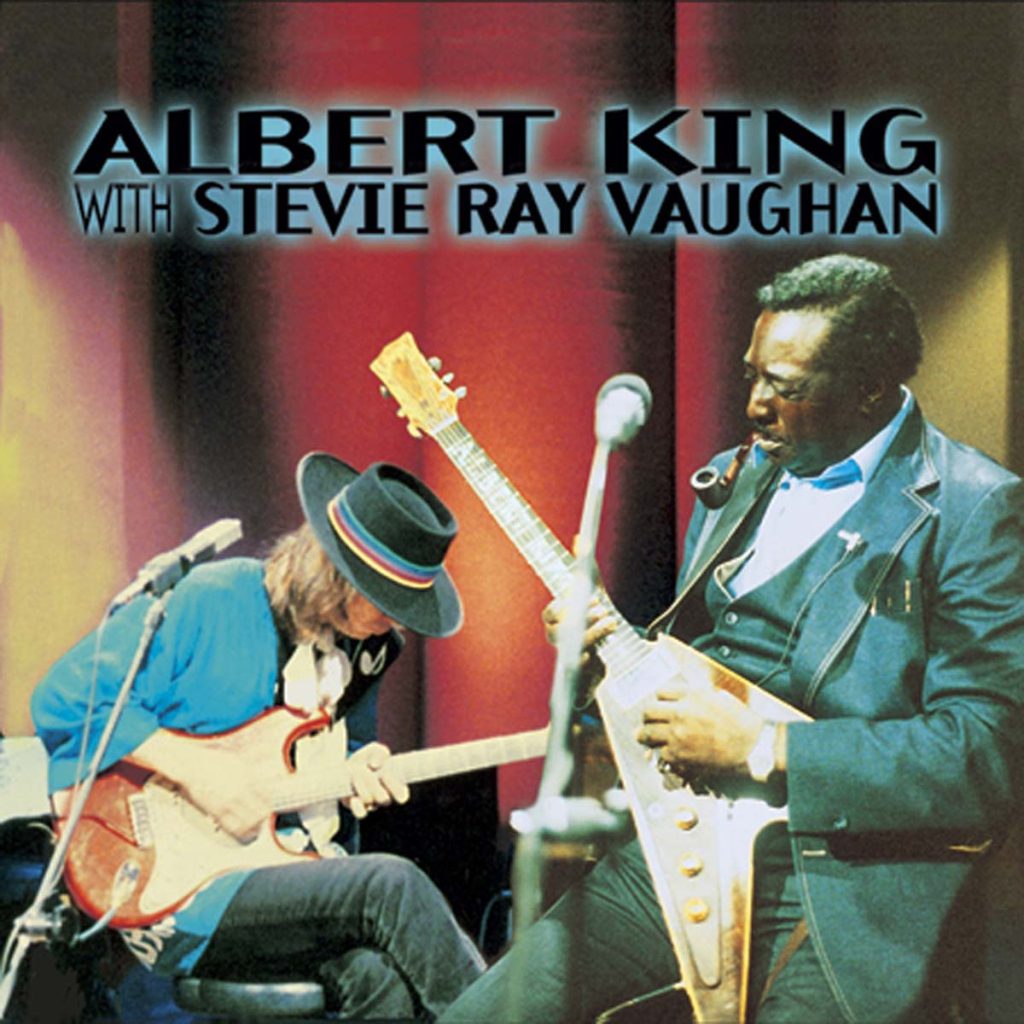 B.B. King (1925–2015) was the greatest call-and-response virtuoso out of the three Blues Kings. When asked about his dialogue with Lucille, a black lacquered Gibson, the singer and guitarist once said: "When I sing, I play in my mind; the minute I stop singing orally, I start to sing by playing Lucille." B.B. and Lucille inspired many copycats with the release of the studio LP King of the Blues in 1960, especially in Great Britain.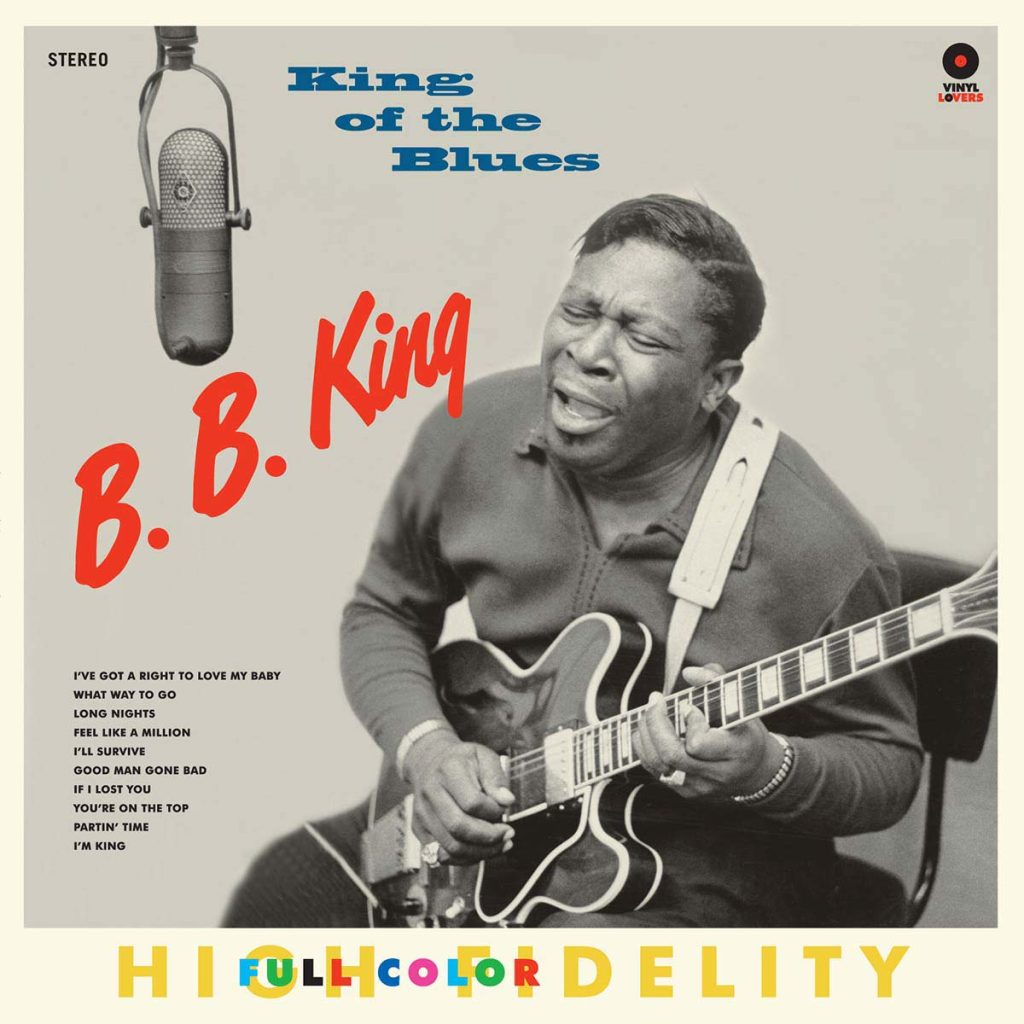 On November 21, 1964, King took the stage at the Regal Theater in Chicago, the birthplace of rhythm 'n' blues, and once again proved he reigned supreme. Despite even young African-Americans starting to see The Rolling Stones and The Beatles as the legitimate heirs to blues, if not its inventors, King had corrected this misconception with his exceptional, highly entertaining Regal gig. He would later say he had played much better at hundreds of other concerts than on that particular evening. Nonetheless, Mark Knopfler and other rock stars took inspiration from the dramaturgy of Live at the Regal when they planned their stage shows. King's most commercially successful album was recorded with straight-A student Eric Clapton: Riding with the King. Dynamically compressed for radio play, the CD sold more than 4 million copies worldwide and won the Grammy Award for Best Traditional Blues Album in 2001. It also offended the ears of every discerning blues fan under the sun until California mastering engineer Steve Hoffman finally brought the audiophile qualities of this once-in-a-lifetime project to life. The different blues-guitar philosophies of King and Clapton finally take full shape on the SACD version, complementing each other.
The cool rocking counterpart to Albert and B.B. was Freddie Christian King (1934–1976), whose aggressive plucking technique earned him the nickname "The Texas Cannonball." His instrumental hit "Hide Away" has become a standard for countless amateur blues-and-rock combo musicians performing today. When reissue labels release recordings of this guitarists' favorite guitarist, they often don't know whether he had originally recorded the music as Freddie King or Freddy King. On a CD of his earlier works, Ace Records presents the "Blues Guitar Hero" as "Freddy King;" but on the cover photo of Taking Care of Business, his name is written as "Freddie King."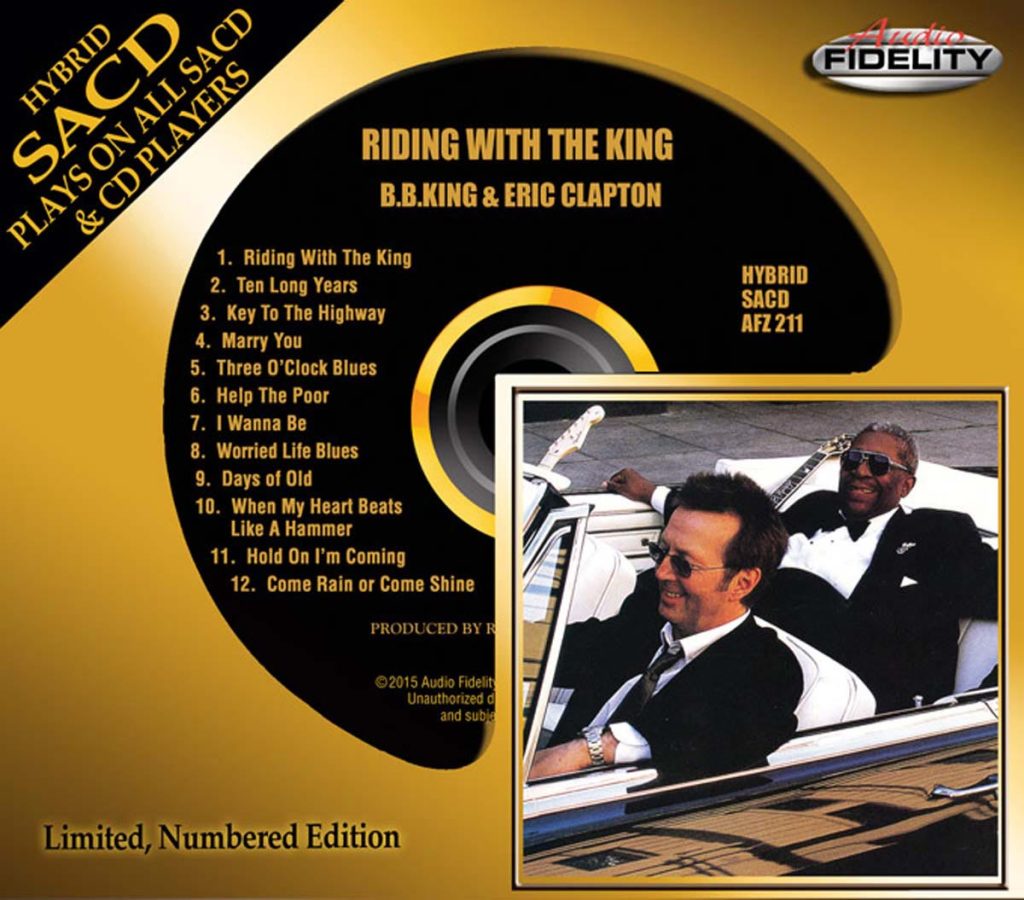 The seven-CD box set contains all the studio tracks he recorded between 1956 and 1973 for various labels. Like many other disk and book box sets from Bear Family Records, this seven-CD collection is now also considered an "official" source for people born after the artist's time who want to know which idols inspired today's blues-rock stars. Arguably the most famous artist to carry the torch for Albert, B.B., and Freddie King is Joe Bonamassa. In 2016 he paid tribute to the three Kings with Live at the Greek Theatre. It probably would have sounded more or less just like this if "The Three Kings of the Electric Blues Guitar" had ever played together. In his homage, Bonamassa also revealed a few artistic limitations, however. After all, the soulful personality of Albert King, the almost sophisticated jazzy phrasings of B.B. King, and the adrenalin-inducing qualities of Freddie King are all but impossible for just one person to conjure up.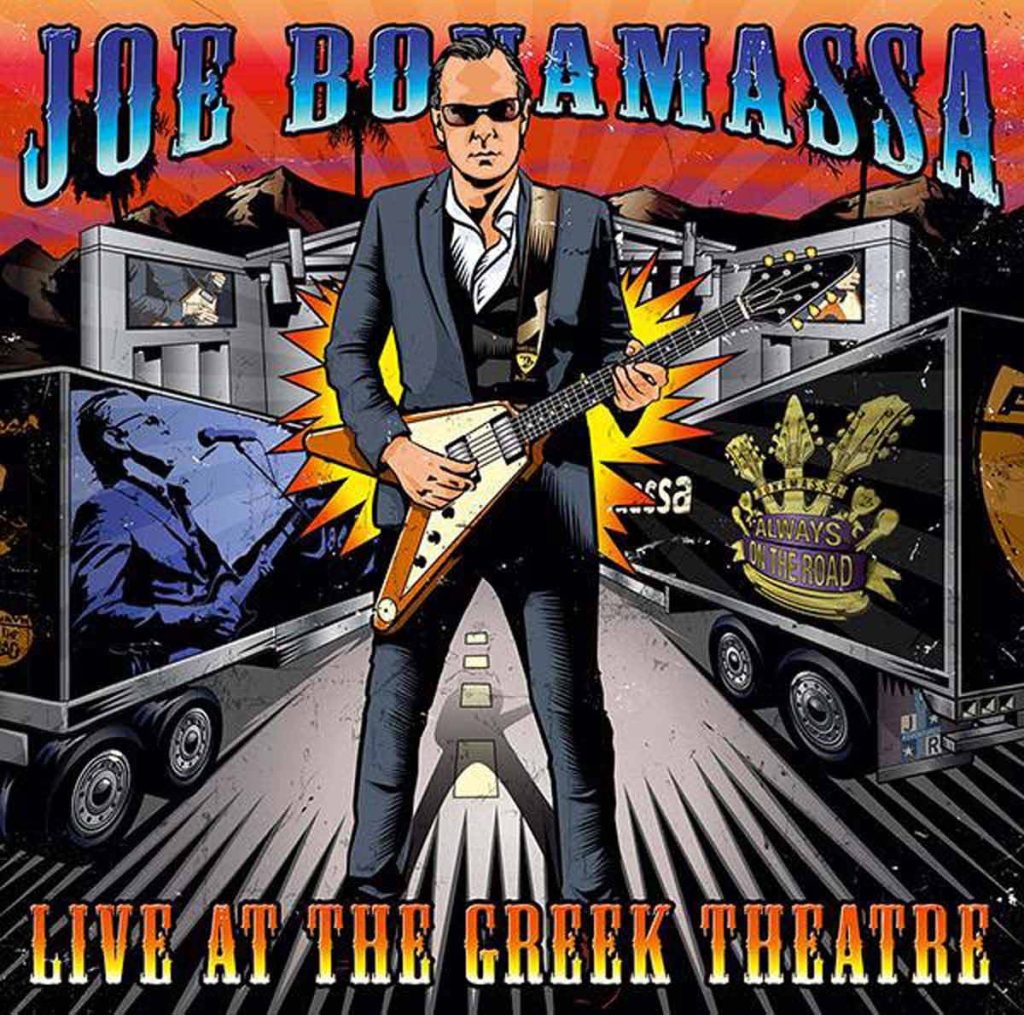 Albert King & Stevie Ray Vaughan | In Session | Label: Speakers Corner | Format: 2 LP (200 g, 45 rpm)
B.B. King | King Of The Blues | Label: in-akustik | Format: LP (180 g)
Freddy King | Blues Guitar Hero | Label: Ace/Soulfood | Format: CD
B.B. King & Eric Clapton | Riding With The King | Label: AFZ/Sieveking | Format: Hybrid-SACD
Freddie King | Taking Care Of Business | Label: Bear Family | Format: 7-CD-Box incl. book
Albert King | Born Under A Bad Sign | Label: Speakers Corner | Format: LP (180 g)
B.B. King | Live At The Regal | Label: Ace/Soulfood | Format: LP
Joe Bonamassa | Live At The Greek Theatre | Label: Mascot | Format: 2 CD or 3 LP (180 g)
The stated retail price of the reviewed device is valid as of the time of the review and is subject to change.