At the High End 2022 in Munich, Audiovector unveiled the QR7 loudspeaker.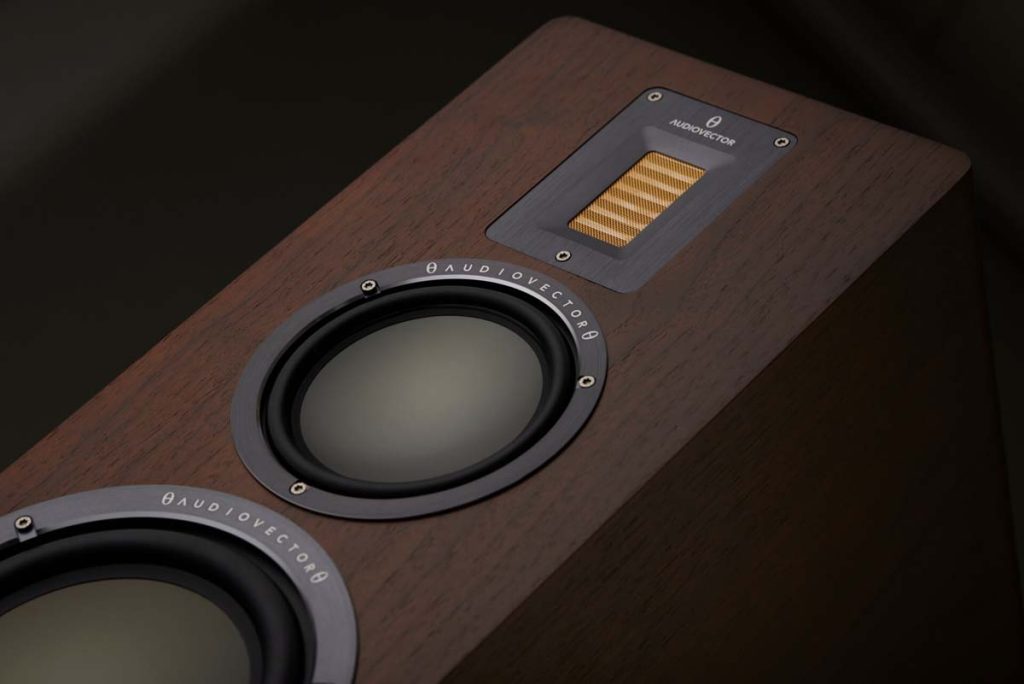 The QR7 is our new flagship of the QR series and is designed to put the fun back into music. Its big and vibrant sound will transport you to the concert hall or night club of your dreams!
Audiovector QR7 – Powerful and Refined
Whilst the QR7 has a huge, room-filling sound, it is also an extremely refined loudspeaker. It has been developed and engineered and is handmade at our headquarters here in Denmark. It has a dynamic musical ability as well as features the latest in speaker technologies to deliver a powerful performance.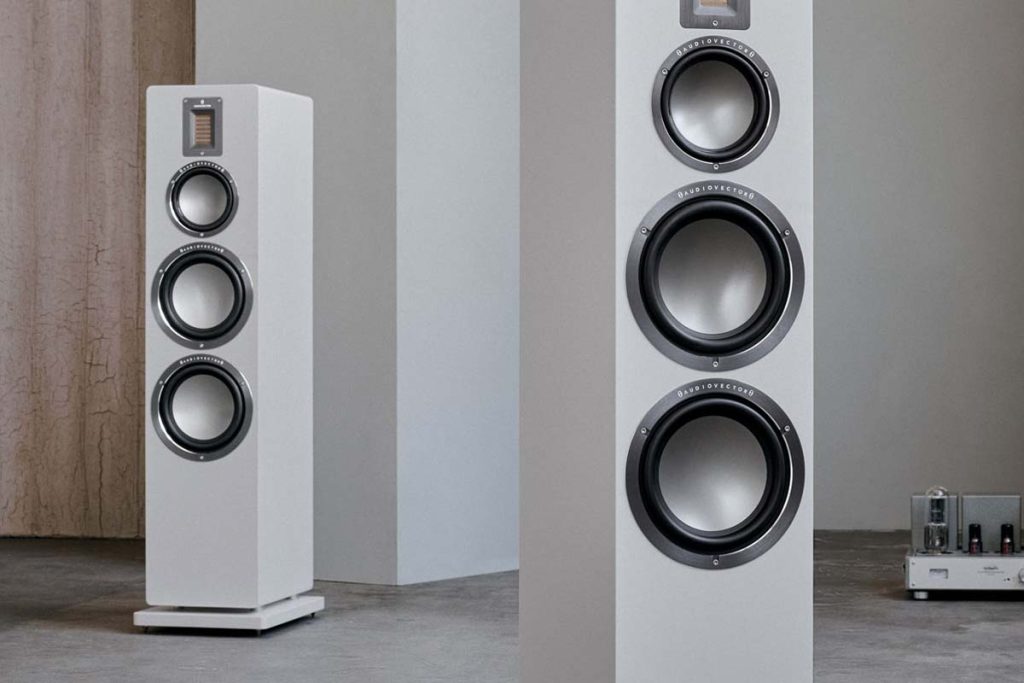 The QR7's imposing cabinet houses two massive, air-shifting 8-inch drivers as well as a newly developed crossover that combine to create a hyper-dynamic, neutral-sounding speaker with a big, open soundstage. It is a full 3-way system. It has double Pure Piston bass units with sandwich membranes, a 6-inch midrange as well as our original fast and agile AMT tweeter. Due to its easy impedance load and high efficiency of 90.5dB, it is easily driven. It is therefore a perfect match for both solid state and tube amplifiers. This is a speaker designed for inspiring and invigorating listening sessions.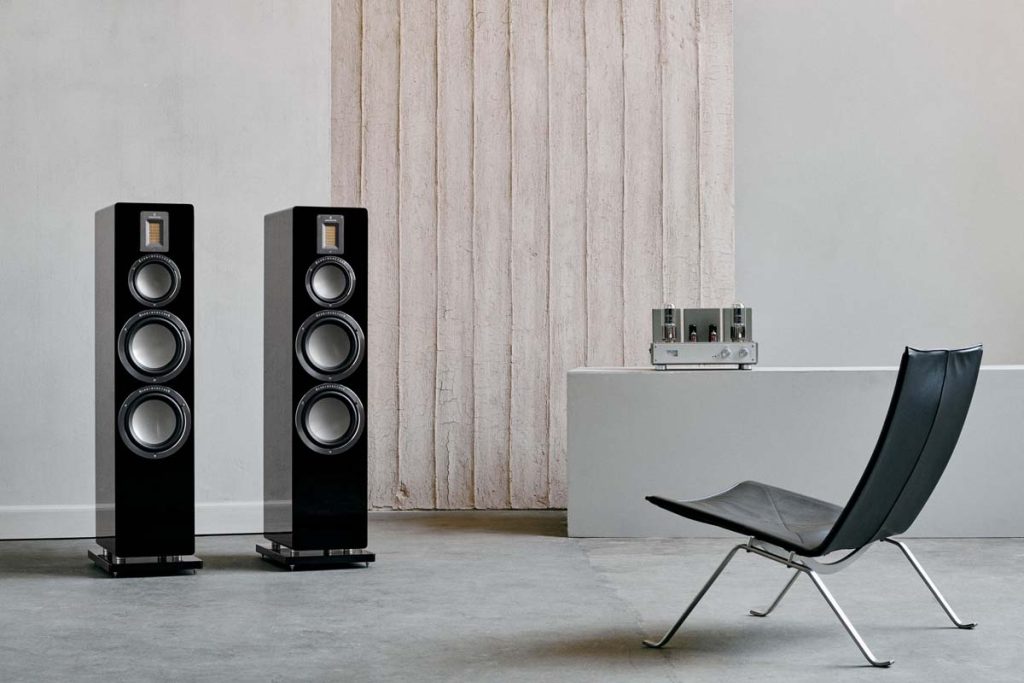 Bespoke Drivers
One of Audiovector's distinguishing features is that instead of selecting 'off the shelf' drive units, we engineer our own drivers in-house and then asks the best suppliers to build them. This way we ensure that we co-engineers our drive units in combination with our crossovers. The combination of low-hysteresis voice coil technology, large powerful magnets, rigid turbulence-suppressing baskets and sandwich membranes made from two layers of aluminium, allows us to create a richer, clearer and more vibrant sound.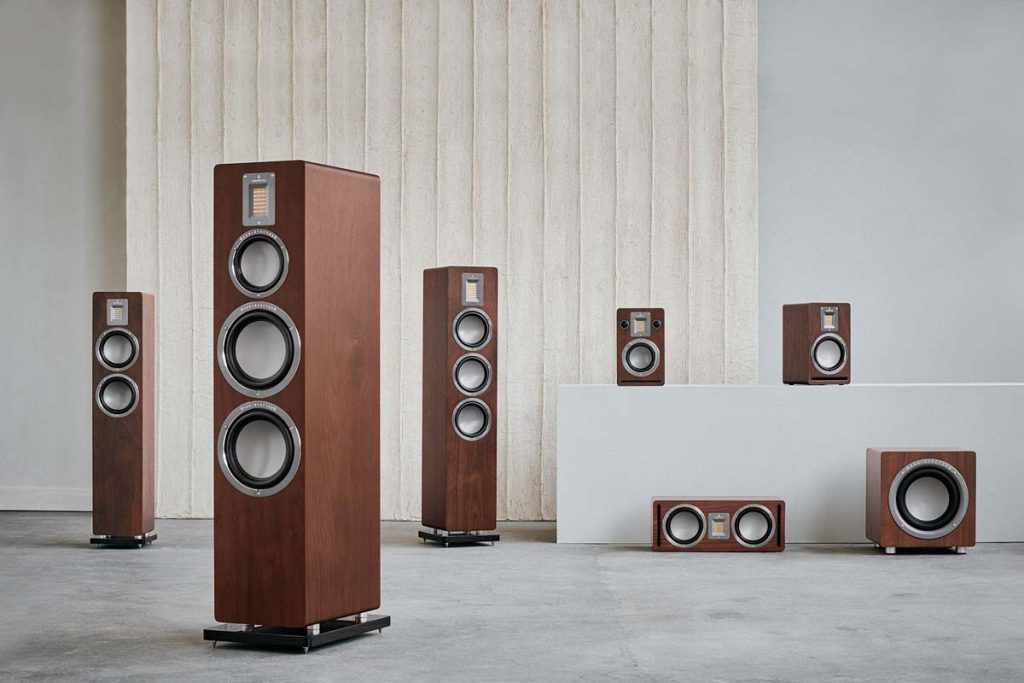 The QR7's enclosure is generously braced and made from high-density hardwood (HDF) for the perfect combination of superior strength, low resonance and elegant aesthetics. The tweeter's fascia plates are machined from a single piece of aerospace grade aluminium. They are precision machined, glass blasted, brushed and then anodised in a beautiful tungsten titanium grey colour. The rose gold-plated dispersion mesh works as an S-Stop filter and improves driver Integration.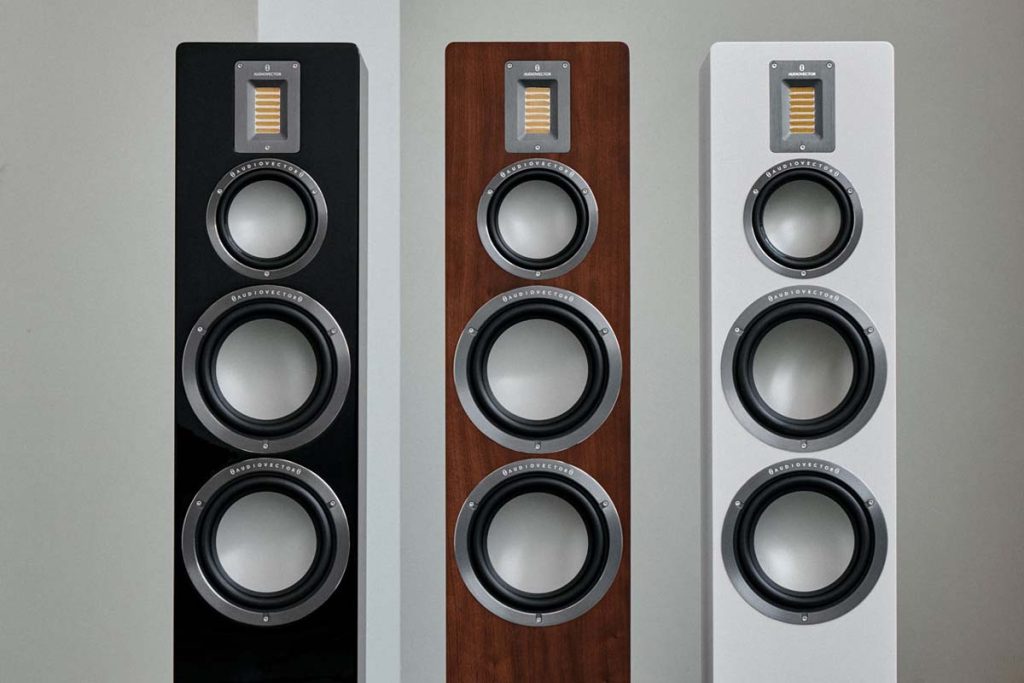 The QR7 perfectly matches its siblings. With the addition of the powerful QR Sub, the detailed QR Centre and the easily placed QR Wall, we are proud to be able to offer a potent and powerful home cinema system.
Availability and Price
Please contact your preferred dealer or distributor for price and availability.
The stated retail price of the reviewed device is valid as of the time of the review and is subject to change.