Calling the Genuin Audio Ava a loudspeaker is like calling a Lamborghini a car.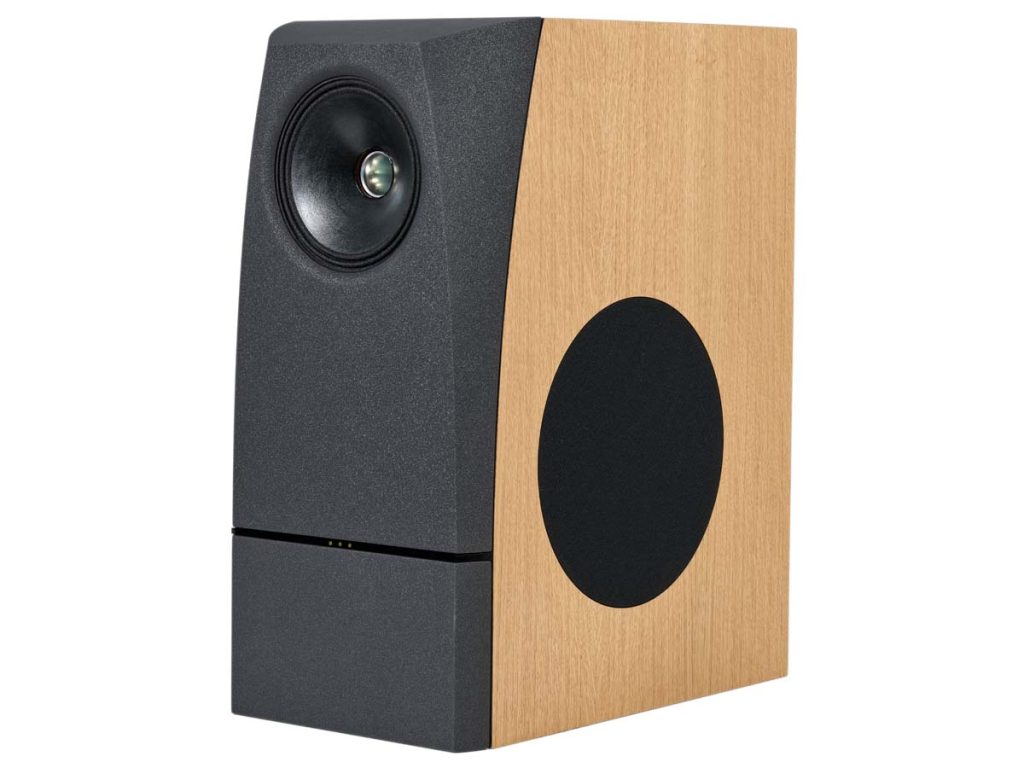 Genuin Audio, located in Cottbus, Germany, is probably the only high-end full-range manu­facturer whose portfolio consists of precisely one model for each type of device. Owner and CEO Thomas Wendt is clearly a fan of the age-old adage "do it once and do it right." This helps to explain what the Genuin Audio Ava loudspeaker is: not a compact active loudspeaker, but rather the compact active loudspeaker in the product range.
The term "compact" is relative though. Ava stands a good half meter tall, weighs 27 kilos, and sits ideally on bases that feel like they weigh a good metric ton and that were specially designed by the experts at Liedtke-Metalldesign. The top plates incorporate the speaker's design, so together base and speaker look as if they were cast from a single mold. A pair of these stands will set you back almost €1,000, however they're not optional: They're an absolute must!
The three-way speaker's design skillfully bridges the gap between studio and hi-fi. The NEXTEL coating on the front panel is reminiscent of professional wiretapping applications. The elegant tapered shape to the front panel and the two-toned design available in various real-wood veneers mean the loudspeaker is genuinely (yes!) suitable for use in the living room.
While the housing is made of thick to very thick MDF, the front panel is an internally damped plastic molding that has been per­fectly attached to the wooden structure. The top section contains a coaxial chassis made by BMS, a manufacturer based in Hannover, Germany, and one of the top names in dynamic high-end drivers offering impressive efficiency and extreme resilience. The coax­ial chassis used in the Ava combines a 165-millimeter diameter bass-midrange cone and ferrite magnet with a neodymium-tipped 25-millimeter ring radiator that works on a small metal horn. This leads to an enormous efficiency gain in the treble section — an incredible 110 decibels per watt and meter according to the manufacturer.
A long-excursion chassis by the Italian manufacturer La Voce coupled with a 20-centimeter diaphragm was chosen as the bass driver for reaching depths below 170 hertz. In the iron grip of two 500-watt power amplifiers and supported by the rear reflex port, the side-mounted woofer demonstrates some wicked subsonic qualities. This is one of the reasons why the Ava, a compact speaker in name only, can be used in larger rooms without any problem whatsoever.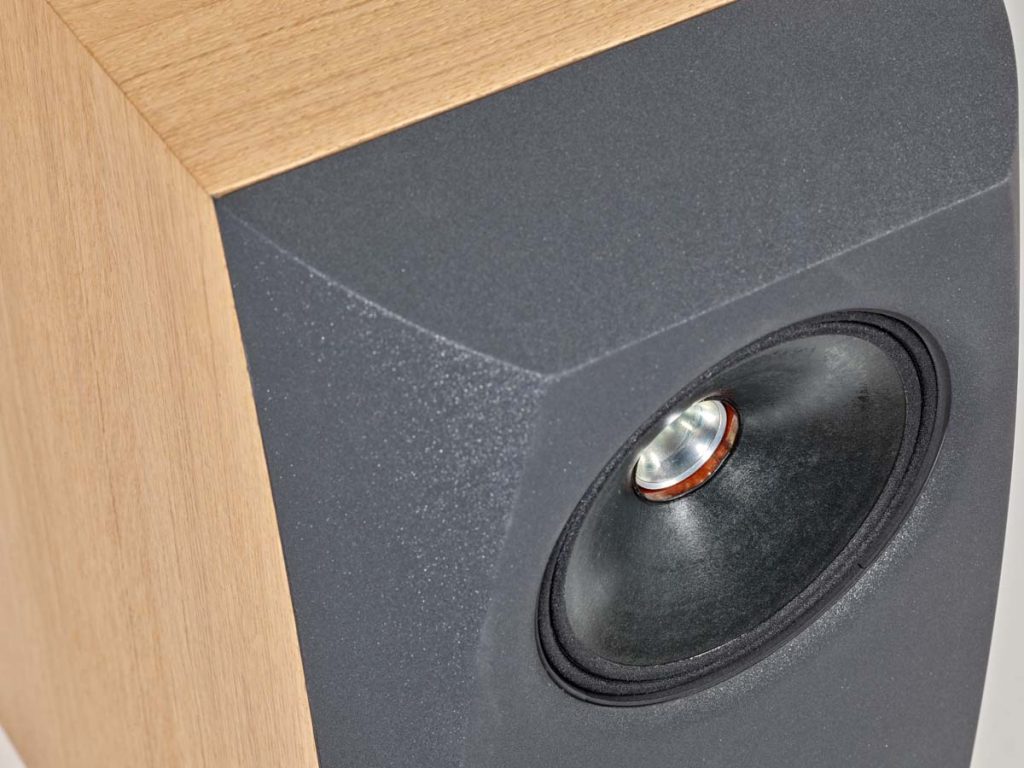 Class-D power from Denmark
The Ava's beating heart can be found in the electronics module embedded in the rear panel. Here, four power amplifiers (total power: 1,000 watts) per loudspeaker drive the three chassis — two in a bridge circuit for the bass and one each for midrange and treble. Genuin Audio has opted for class-D amplifiers from Pascal, a Danish manufacturer of technology also found in the components of various other renowned high-end brands.
The power amplifiers are not positioned in front of but rather behind the crossover, as should be the case for an active loudspeaker. But this is no ordinary analog circuit here as a powerful digital board is connected upstream of the amplifiers. And with that, dear friends of the British minimonitor, we are entering a world of unimaginable possibilities.
Allow me now to delve a little into the sound quality: This loudspeaker is the most accurate and most high-resolution sound­analysis device to have ever graced my listening room. The Avas are able to convey the length, breadth and depth of recording studios with a positively tantalizing sense of ease. They paint sound events so clearly and distinctly within the stereo picture that you surrender in no time to the spectacle surrounding you and just want to let yourself get lost in the seemingly boundless depths of the recordings.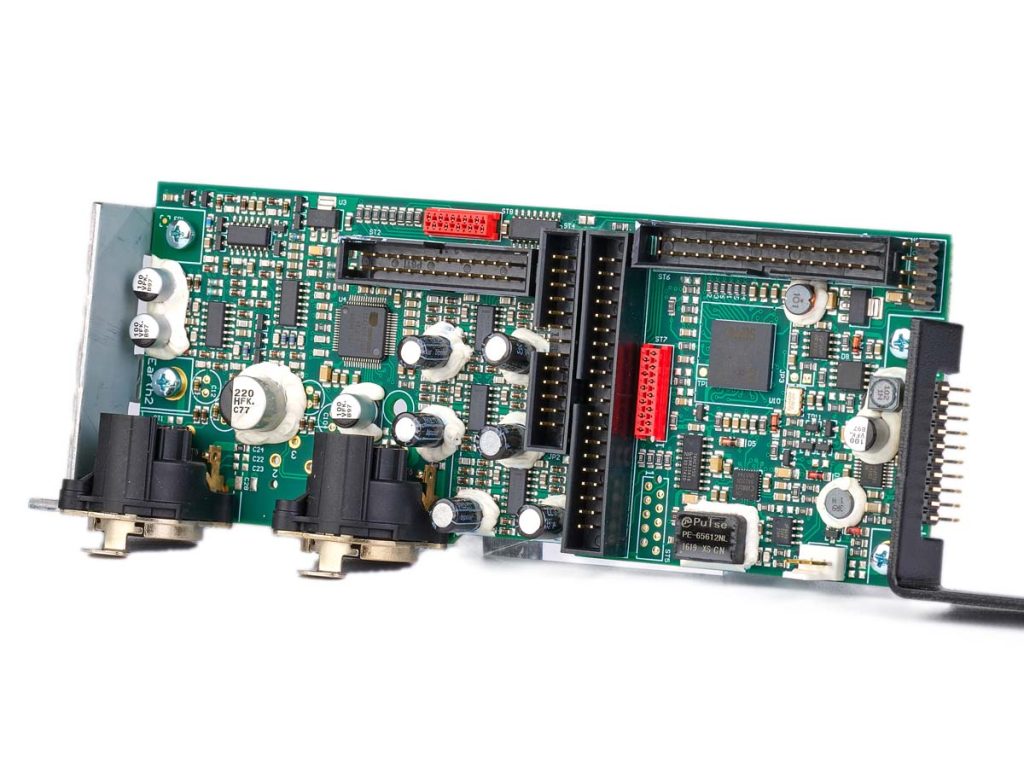 This is no accident. As you may have already suspected, the secret lies in the digital technology being used.
Analog music signals are digitalized immediately upon entry. The outlay in technology involved in this discipline is so huge at this point, there's absolutely no chance of any loss of resolution or dynamics. Per channel, two A/D converters, each working with 24-bit resolution, provide a dynamic corridor of 128 decibels. Even the best analog signal can't make sensible use of any more than that.
All supplied chassis are individually tested at Genuin Audio. The result is an individual "fingerprint" of each driver that captures even the tiniest linearity errors. The data is recorded in the digital board's memory. These subtle deviations from the ideal are rectified by activating the amplifier modules. To my knowledge, this is the only company that gives each chassis its very own uniquely tailored special treatment.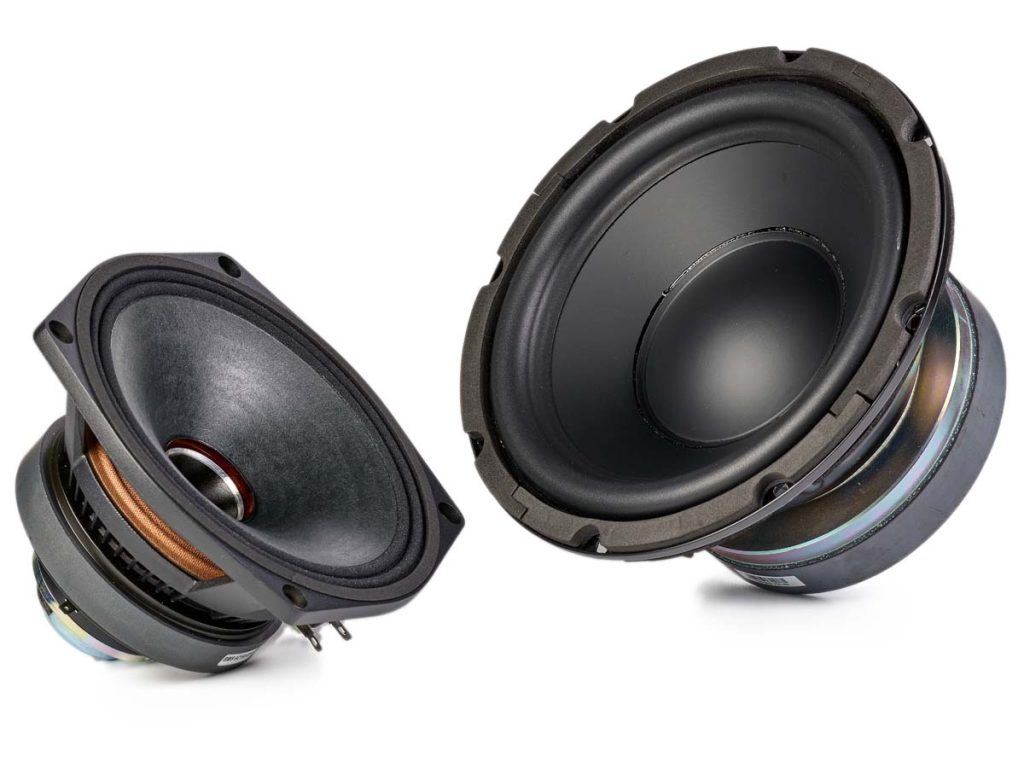 The crossover is executed digitally. It's all about the clever combina­tion of FIR and IIR filters. FIR (finite impulse response) algorithms don't have a negative effect on the phase response and, as a result, enable a constant group delay across the entire frequency range. They take care of chassis equalization. The aim is for the loudspeak­er to achieve absolute time alignment. According to Genuin Audio, this is the key to achieving authentic-sounding music reproduction.
What else can be done with a built-in 32-bit DSP? Where an ultra-smooth frequency response can be calculated, defined deviations are, logically speaking, a piece of cake. Control software appropriate for the Ava's electronics enables the loudspeaker to be adjusted according to the room's acoustics. But before all that, measurements do, of course, need to be taken in order to have a basis to make the necessary and/or desirable change. Genuin Audio provides a service for this, available for a fee. Anyone who thinks ac­tion may need to be taken really ought to call the experts in. Having observed the measurement procedure in my listening room myself, I can tell you experience and expertise are necessary.
Wall clearance required!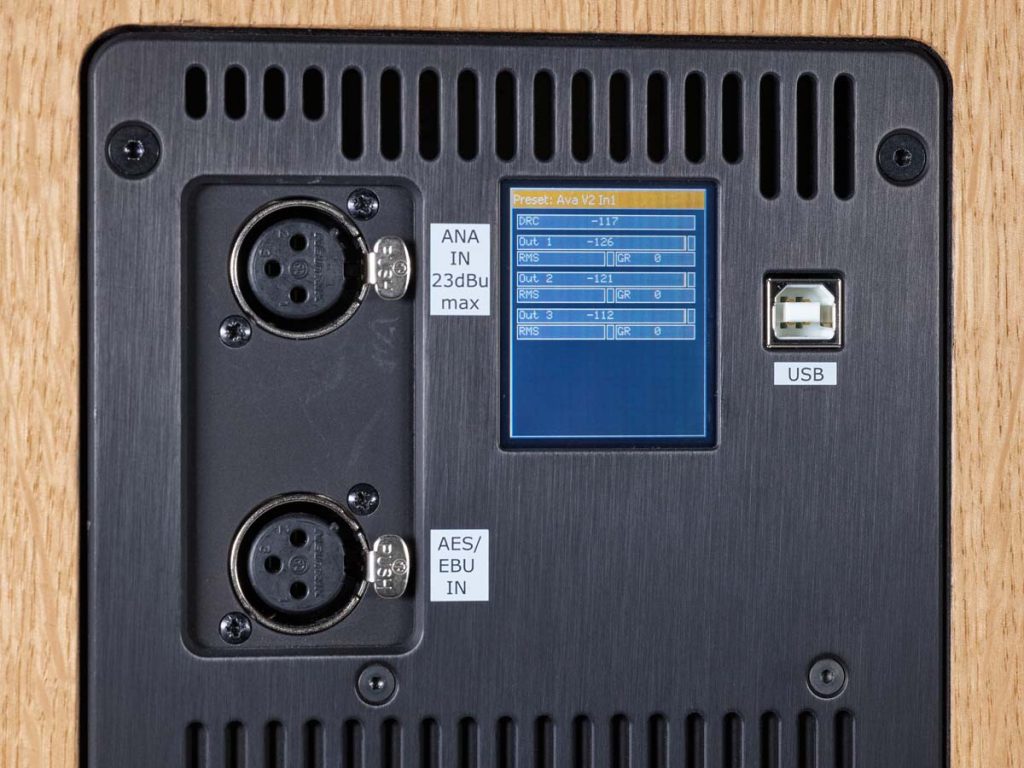 In my room, the Avas created, well, movement. As initially indicat­ed, they didn't sound right at first. Quite the opposite. With the usual tried-and-tested setup, they sounded overambitious in every sense: too heavy in terms of the bass and too explicit in terms of the resolution and dynamics. Attempts to rectify the situation by adjusting the frequency response quickly proved to be nothing more than me unhelpfully fiddling about with the symptoms of the problem. I soon found I wasn't going to make any progress with that setup. I had only one option to sort it all out properly: I had to completely rearrange my entire listening room. The system and the seating (listening) position had to be realigned with the aim of creating greater distance between the walls and the speakers and the speakers and the listener.
The result exceeded all my expectations. The previous room cor­rection needed due to overwhelming room modes could even yield to the linear factory preset. All I had left to do was to get the angle of the speakers set properly to the very millimeter for perfect stage reproduction and delicately adjust the bass level by moving the seating (listening) position centimeter by centimeter.
I want to once again point out that the Genuin Audio Ava is a speaker designed and made with absolute perfection in mind. Hence the Pascal power amplifiers, which were chosen for their low level of distortion even in the limit range just before the clipping limit. Hence the elaborate digital equalization of the chassis, which in themselves are nothing short of outstanding. Hence the phase-linear FIR filters on the coaxial driver, which is known for its innate excellent depiction and reproduction properties. And the fact the shape of the housing is completely subordinate to the sound-quality requirements: not to be overlooked. And, lastly, the powerful room-correction function so as not to leave anything to chance.
Incomparably masterful
There's no doubt about it: All the hard work has paid off. I'm sure the Ava could single-handedly outperform much more expensive combinations of human-sized passive speakers, amplifiers that weigh a ton, and ultra-fancy cables. This unassuming-looking loudspeaker fires off dynamic rounds in a flash without even breaking a sweat. No compression, no pressure on the ears, and not even a trace of distortion. Its crystal-clear transparency on the other hand makes it an outstanding speaker at low volumes. Something that definitely helps here is the dispersion characteristics of the treble cone, which itself sometimes actually seems to physically latch onto your eardrums.
Music enthusiasts who are more of the old "pipe and slippers" persuasion are therefore not the Ava's core target group. Drawing a comparison from the world of photography, let me pose this question: Would you buy a medium-format camera with 100-megapixel resolution and fully corrected ZEISS lens to then just screw on a soft-focus filter in front of it? No, you wouldn't. Amazingly, modern compressed pop tracks played over the Ava excited me almost as much as meticulously produced jazz and classical music. I had a huge amount of fun with Beyoncé's track "Hold Up" from her album Lemonade: The air horn exploded far beyond the speakers' confines and then the synthetic bass drum after the intro pulled me me up and off the sofa. My time with the Ava lasted several weeks, and during it I became seriously addicted to well-recorded drums. This loudspeaker reproduces cymbals, in fact anything metallic, so realistically it gives you goosebumps. My latest gem of a discovery in this genre, and something I would really recommend you listen to, is the album Origami Harvest by US trumpeter Ambrose Akinmusire. Combining a string quartet with a jazz ensemble and a rapper is as crazy as it's amazing!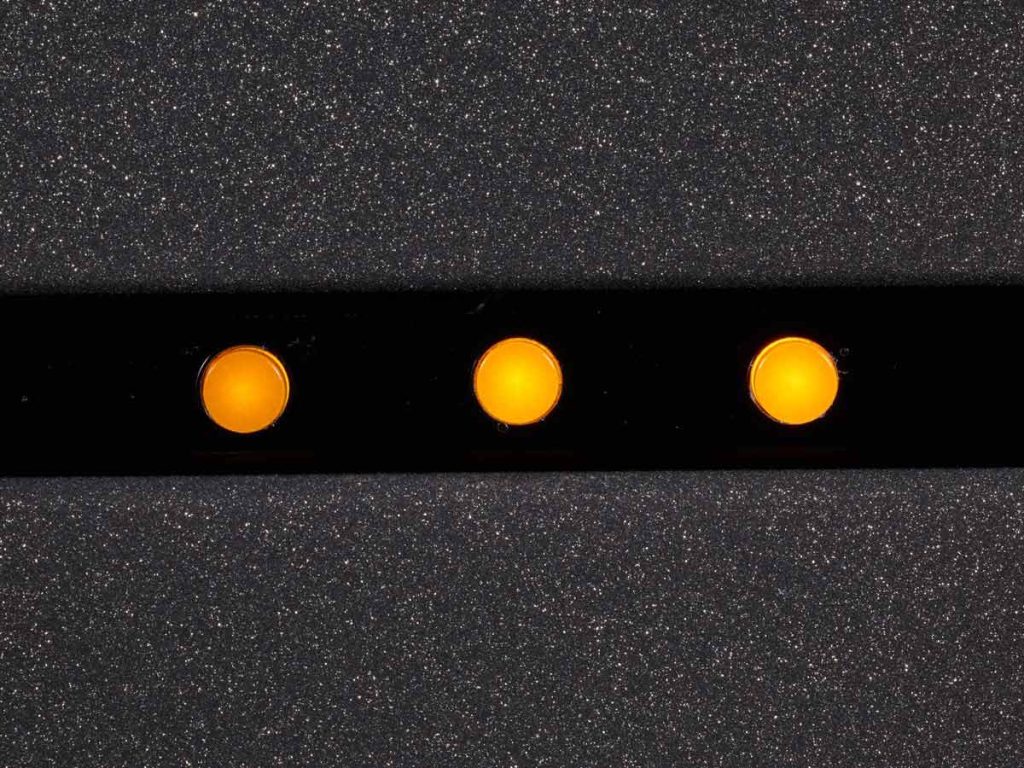 As is the case with all concepts pushed to the extreme, the only recommendation I can make with regard to the Ava is to listen to it play. This unassuming-looking active speaker could be the perfect find for all those who've been hunting for years, if not decades, for a sense of three-dimensionality, acoustic holography, dynamics, and resolution. Conversely, to those who've only just embarked on their hi-fi enthusiast journey, I can only recommend that they seek out the Ava experience at trade fairs or specialist retailers. It's the right direction to make. It's the perfect destination to reach.
Music reproduction can really be so vivid, so pure, and so direct. I'm seriously impressed.
Accompanying equipment
Turntable: Bauer Audio dps 3 | Tonearm: Bauer Audio Tonarm | Cartridge: Lyra Kleos | Phono preamplifiers: Bauer Audio Phono, Einstein The Phonoamp | Music server: Innuos Zenith Mk III | D/A converter: Aqua La Voce S3 | Preamplifier: Silvercore linestage two | Cables: Fadel Art, Sunaudio, Music Line | Cables: Fadel Art, Sunaudio, Music Line | Accessories: DIY rack, granite bases
Active loudspeaker
Genuin Audio Ava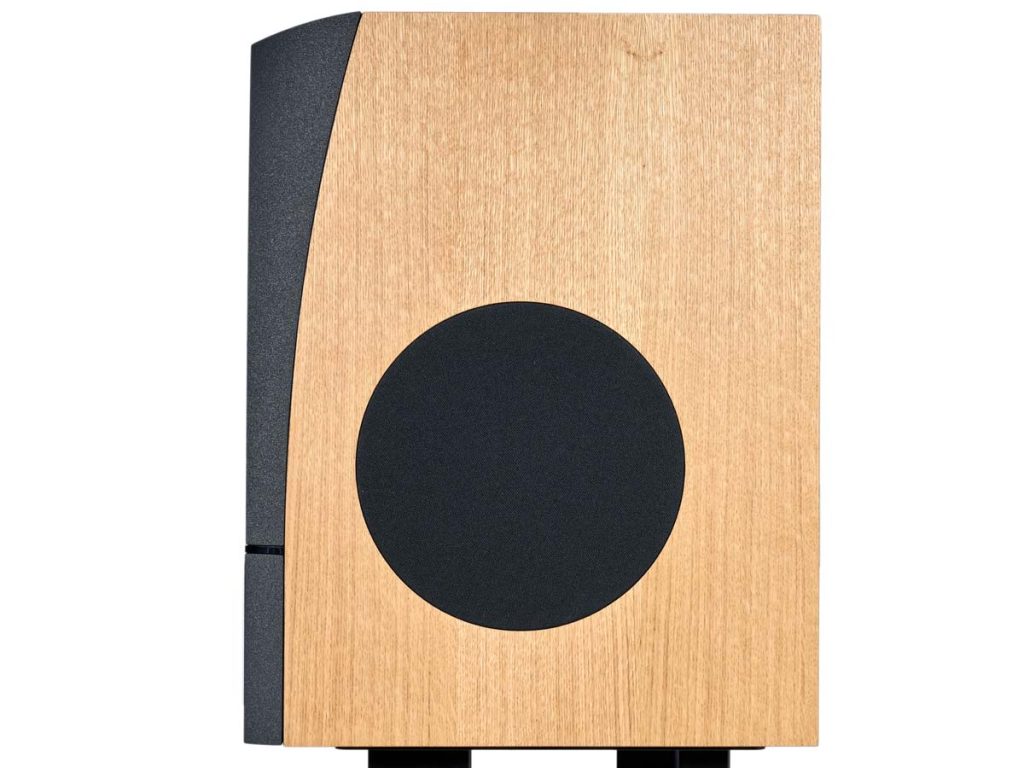 Concept: three-way active monitor | Amplifiers: four-channel UMAC Class-D modules | Total power: 1,000 W | Equipment: 1 x BMS coaxial driver (25-mm ring radiator, 165-mm cone), 1 x Lavoce woofer (20-cm cone) | Inputs: 1x analog (XLR balanced), 1 x digital (XLR AES/EBU), USB (controller only) | Finishes: front panel NEXTEL, body natural oak, smoked oak, sapelli, ash black, satin matt black and white | Options: matching metal stands (about €1,000), on-site measurement service (from €400) | Dimensions (W/H/D): 26/56/44 cm | Weight: 26.6 kg | Warranty period: two years | Price per pair: about €17,500
Genuin Audio
Byhlener Str. 1
03044 Cottbus
Germany
Phone +49 355 38377808
The stated retail price of the reviewed device is valid as of the time of the review and is subject to change.