Goldmund, the leading Swiss high-end equipment brand, makes its first appearance to the big screen, starring in the latest Netflix movie directed by Joseph Kosinski, "Spiderhead".
Netflix's "Spiderhead" is a science fiction adaptation based on George Saunder's 2010 short story "Escape from Spiderhead". The story takes place in a not-too-distant future and features two convicts who volunteer as medical subjects in hopes of reducing their sentences. They become test patients for new emotion-altering pharmaceuticals and confront the demons from their pasts.
Directed by Joseph Kosinski, the movie assembles a high-profile cast including Chris Hemsworth, Jurnee Smollett, Miles Teller… and Goldmund!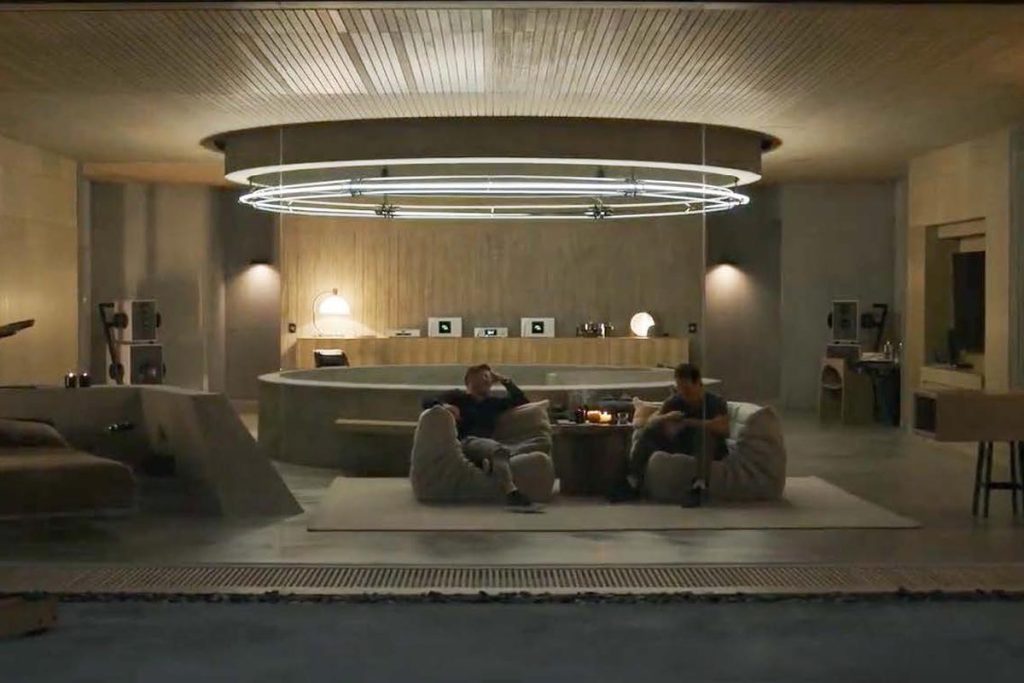 To help recreate the sci-fi atmosphere of the movie, "Spiderhead" set designer Nancy Mcllvaney turned to Goldmund for its high-quality sound systems and its cubist, future-oriented look. The Swiss Hi-Fi brand lend them a pair of Samadhi wireless loudspeakers and a Logos Highsub subwoofer. The speaker system furnishes the room of the main character embodied by Chris Hemsworth.
In Hinduism and Buddhism, Samadhi is regarded as the enlightenment, the climax of all spiritual and intellectual activity. It is a state of joyful calm, or even of rapture and beatitude, in which one maintains one's full mental alertness and acuity. This utterly absorptive experience is exactly what Samadhi wireless speakers offer.
Goldmund Samadhi Wireless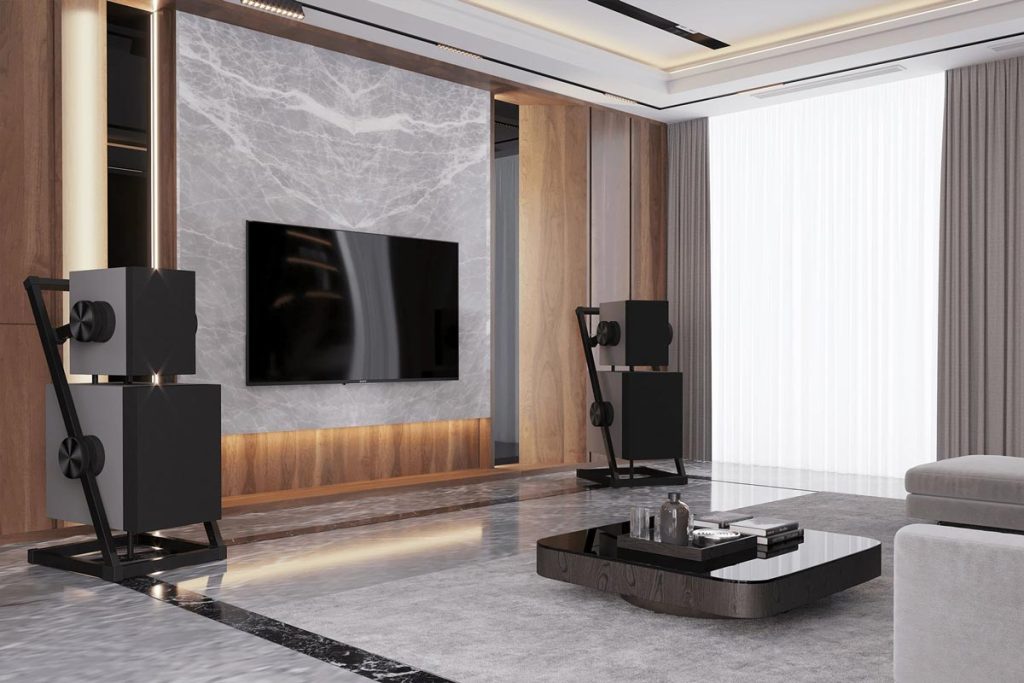 The Goldmund Samadhi 3-way speaker has 3 built-in Telos amplifiers and 4 drivers, totaling 700 W per speaker unit. Telos® amplification technology significantly reduces the intermodulation by improving the linearity of all stages and considerably decreasing the time distortion. All these technologies combined contribute to enhancing the system's sound realism.
About Goldmund
Founded in 1978, Goldmund manufactures ultra-high-end home audio equipment in Geneva, Switzerland. The company has established an outstanding reputation with mythical products such as the Apologue speakers displayed at MoMA in 1988 for their exquisite contemporary design. Goldmund's objective is to transform music records into a concert-like experience. Play each track faithfully to the original record as intended by the artist and play it with no added effects or distortion.
The stated retail price of the reviewed device is valid as of the time of the review and is subject to change.