The KEF range features a new active system called LSX. This digital stereo system aims to particularly appeal to fully digitalized, fashion-conscious music fans and convince them "high-resolution stereo speakers" are the right choice.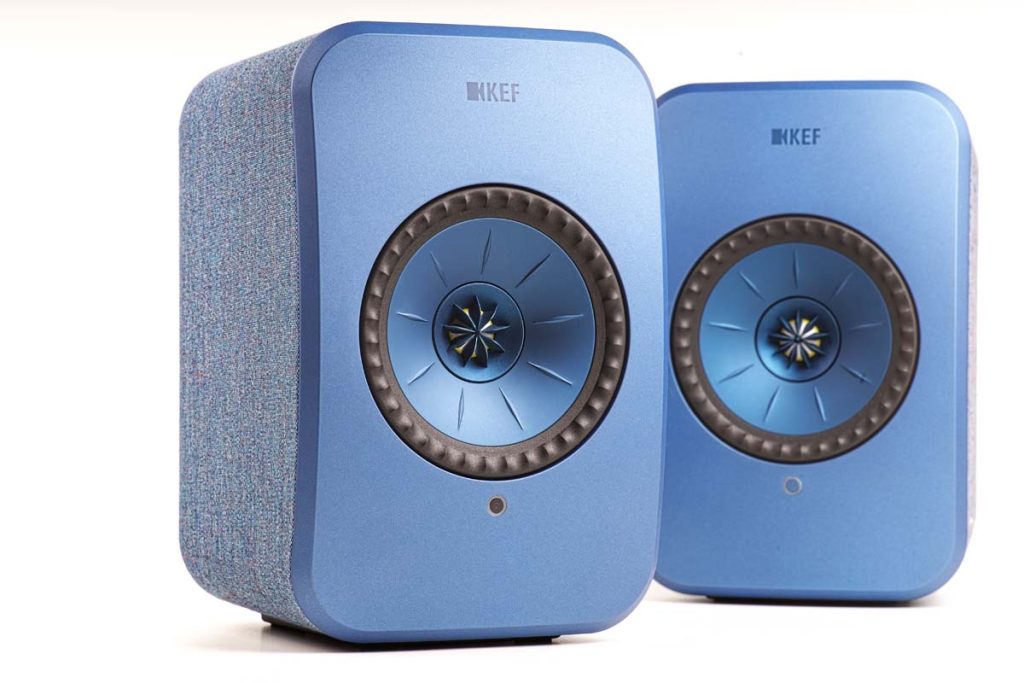 This means, of course, each pair of KEF LSX can be operated the old-fashioned way with cables or wirelessly. The speakers are naturally also Bluetooth and Wi-Fi or network compatible and able to handle streaming thanks to a special app. KEF uses a master-slave configuration for this. As the system's boss, the master has all the relevant interfaces, including an analog mini-jack input and a digital TosLink input. This also acts as the control center, while the slave, ever the obedient subordinate, just offers a communication jack to create a secure connection between both partners using a standard LAN cable.
But the loudspeakers can communicate wirelessly as well thanks to their proprietary 2.4-gigahertz transmitter. The resolution is, however, then reduced to 24 bits/48 kilohertz, whereas the wired setup has a data rate of 24 bits/96 kilohertz. Nevertheless, the wireless option is a whole lot of fun as the system can be fully operated even with the pared-back remote control. The KEF Control app is an even better remote-control option. It's available both in an Android and an iOS version and is exceptionally intuitive and user friendly. Its broad use of instructional imagery ensures that all users, no matter their native languages, should be able to successfully work with the app. Streaming, whether over your own network or the online services Tidal and Spotify, requires a second app called KEF Stream. This may sound cumbersome and involved but actually isn't as the KEF Control app ultimately only needs to be used at the beginning and end of each listening session.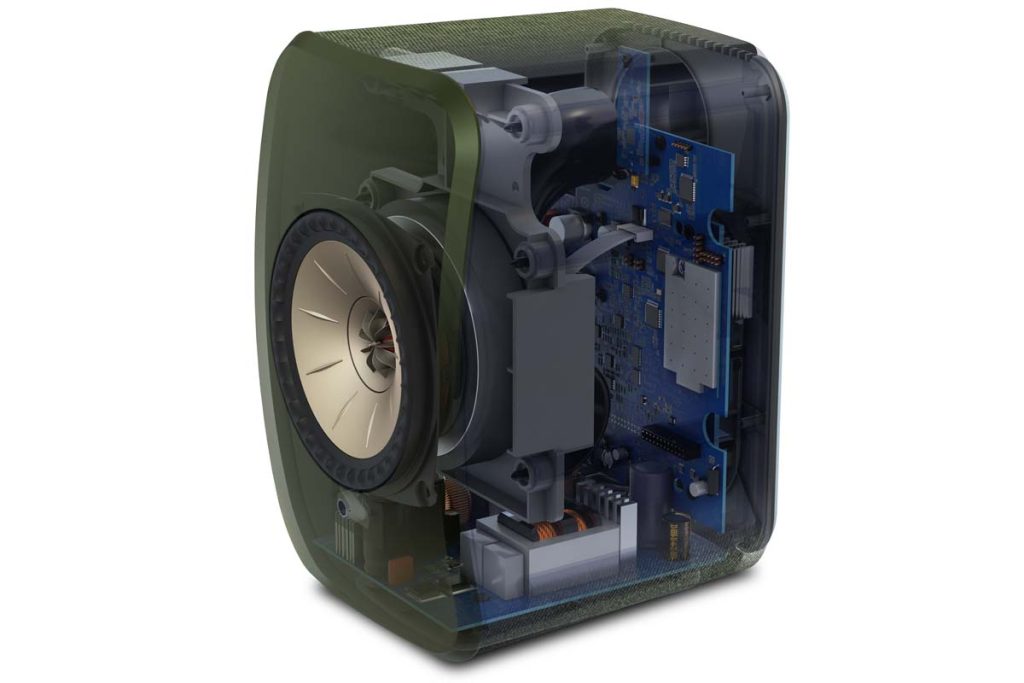 Signals are processed purely digitally, and the internal resolution is 24 bits/192 kilohertz; here, DSP — or, more specifically, the patented Music Integrity Engine — is employed to improve sound dispersion and reduce distortion. You can adjust the LSX system to the listening room using downloadable software profiles. And, of course, manual fine-tuning can be done by ear. As standard, the loudspeakers are also fitted with KEF's signature feature, the coaxial Uni-Q driver array. Special designs are used for the LSX system: They consist of a 19-millimeter tweeter with aluminum dome and a 115-millimeter midrange bass with a magnesium-aluminum diaphragm. The chassis are certainly quite attractive.
The LSX system, available in five vibrant colors, is definitely very impressive and something to show off. The housing features a nice color-coordinated textile fabric cover by Kvadrat that lends a visual pop to the overall package. This makes the smartly clad active loudspeakers the perfect fit for any decor, especially given how agreeably small they are and how nicely they can sit on any desk. Incidentally, "agreeably small" is not a description that applies to the speakers' sound. These little beauties seriously pack a punch.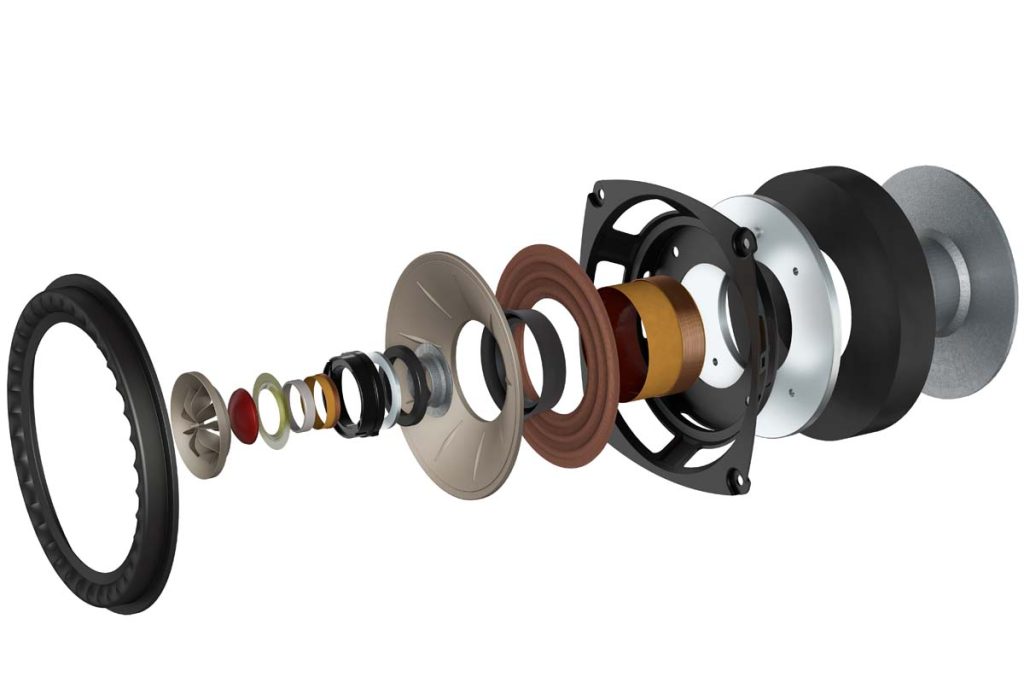 For starters, the little KEFs are able to achieve something that normally only high-end systems' loudspeakers can: The music detaches from the loudspeakers and floats with meticulous definition in the room. In terms of breadth and depth, the spatial representation is excellent, with a strong phantom center. That alone should provoke interest in these KEFs among those who move with the times and encourage them to chuck out their hip Bluetooth noise-makers.
Those of us who set extremely high standards attest to the KEF LSX system's well-balanced reproduction: remarkably powerful in the bass and ear-caressingly restrained in the presence range. It provides the perfect conditions for the grandiose opulence of La Luna de Alejandra, the latest release from flamenco guitarist Daniel Casares. The guitarist's CD is a surefire hit for the 2018 "Best of"-list while the KEFs have earned the prestigious label "highly recommended."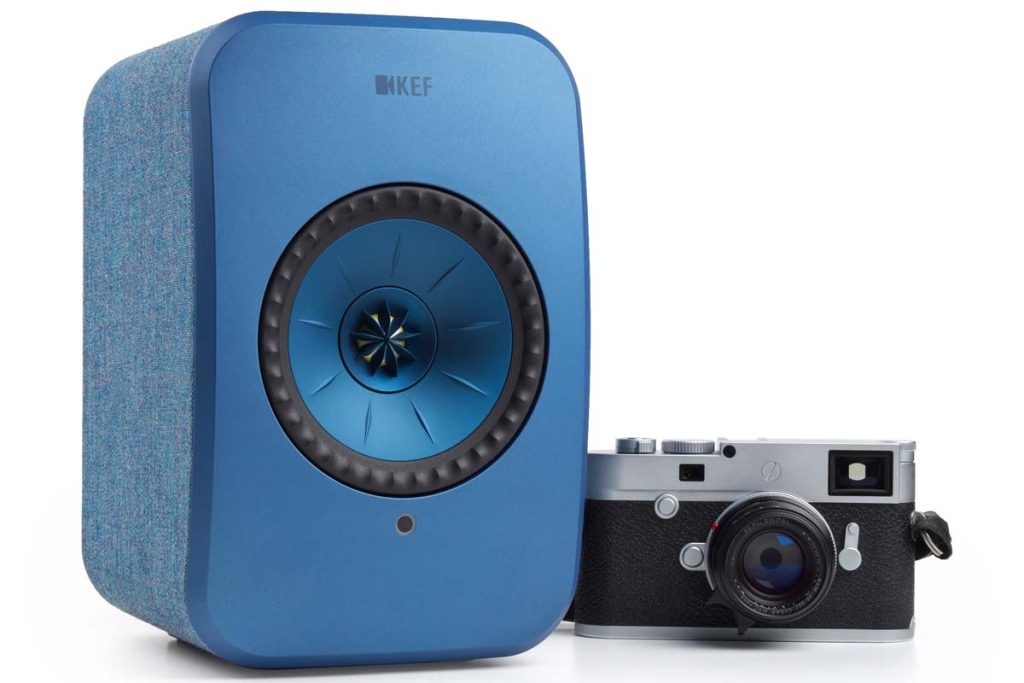 Active wireless loudspeaker system | KEF LSX | Price per pair: €1,199