Despite its sensational pair price, the Mission QX-2 features outstanding craftsmanship and high-quality assembly.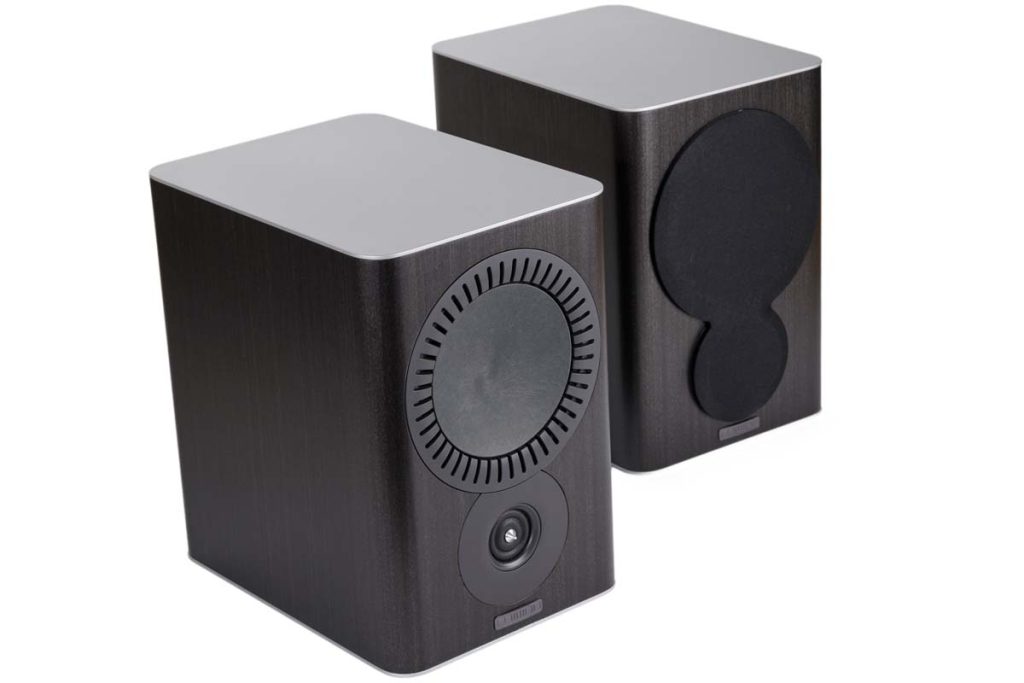 British hi-fi manufacturer Mission was founded a little over four decades ago. And during those 40 years, the audio specialist has held fast to the guiding principle that there's no need to compromise when it comes to providing high-quality products to those of more modest means. That approach has led to numerous award-winning loudspeakers over the years, loudspeakers that, in most cases, have managed to stand up to the competition. That gives the new QX-2 bookshelf speaker a lot to live up to. It makes a great first impression as the housing, available in blackwood, rosewood, walnut, and white, looks very attractive and exceptionally well crafted. The top and bottom plates are aluminum, which, in addition to providing a futuristic look, is also intended to enhance sound quality by stabilizing the housing. The rounded corners are elegant while also improving sound dispersion. Together, the trio of wood, aluminum, and the fabric used for the magnetically attached front cover creates a modern, well-coordinated look. Despite its elegant appearance, the QX-2 is no lightweight: With a surface area of 30 centimeters by 22 centimeters and a height of 32 centimeters, each individual loudspeaker weighs in at nearly nine kilos.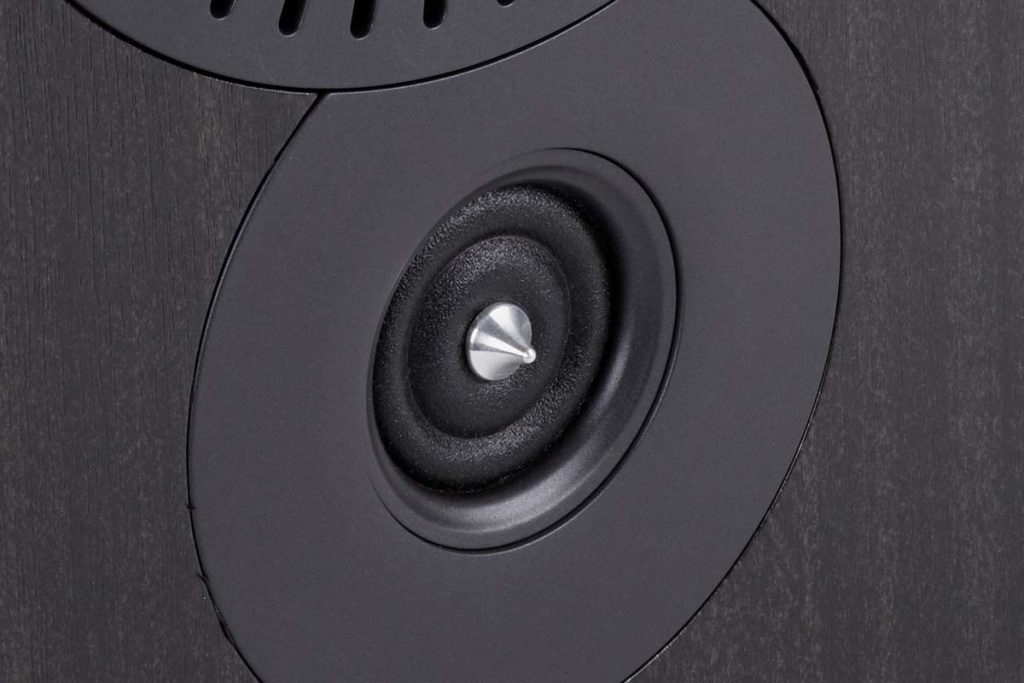 In addition to the impressive-sounding QX-2, the new Mission QX series includes another bookshelf loudspeaker, three floor-standing loudspeakers, a subwoofer, and a center speaker. The series also features Mission's in-house-developed Reverse Geometry Driven Design. Here, the treble unit is not positioned above as is typical, but rather below the bass-midrange driver. Mission asserts this supports more harmonious interaction between the drivers and thus even more accurate playback. Even without being able to accurately determine the implications of this topology, the QX-2 loudspeakers clearly prove right from the start that the sound tuning is, on the whole, bang on.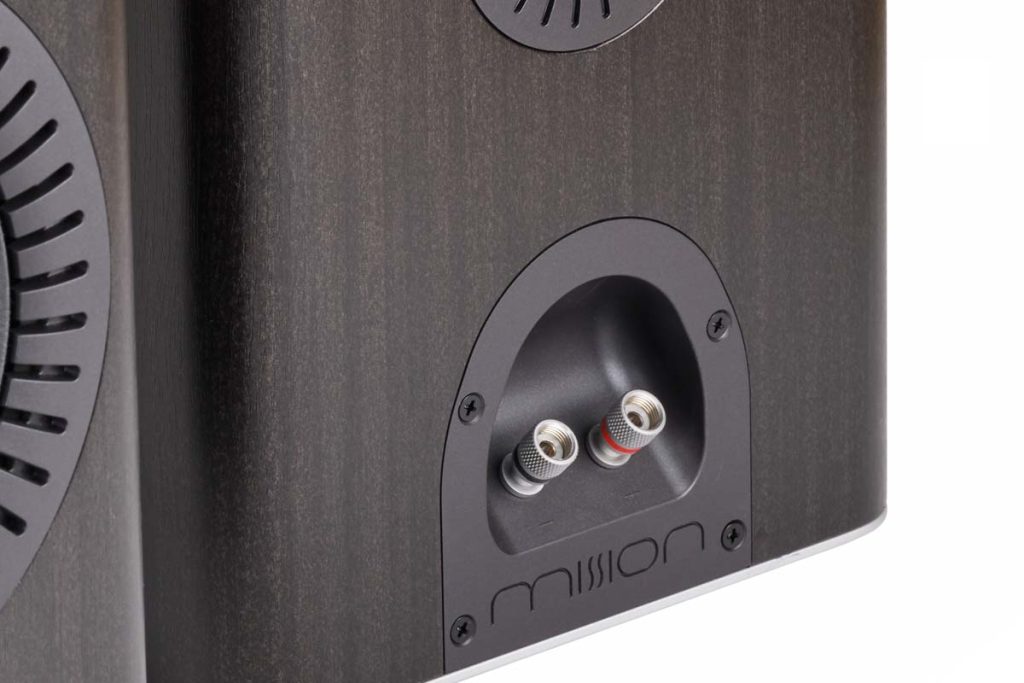 With a frequency range of between 44 hertz and 24,000 hertz, a 6.5-inch bass-midrange, and a 1.5-inch diameter tweeter, the Mission loudspeakers look extremely good on paper and don't disappoint when actually put to the test. The straightforward approach, which works well for the design, also applies to the sound quality. Without employing any unnecessary gimmicks, Mission delivers the usual high quality: powerful, accurate bass, clear treble, and a colorful midrange; the sound is harmonious and unquestionably fun.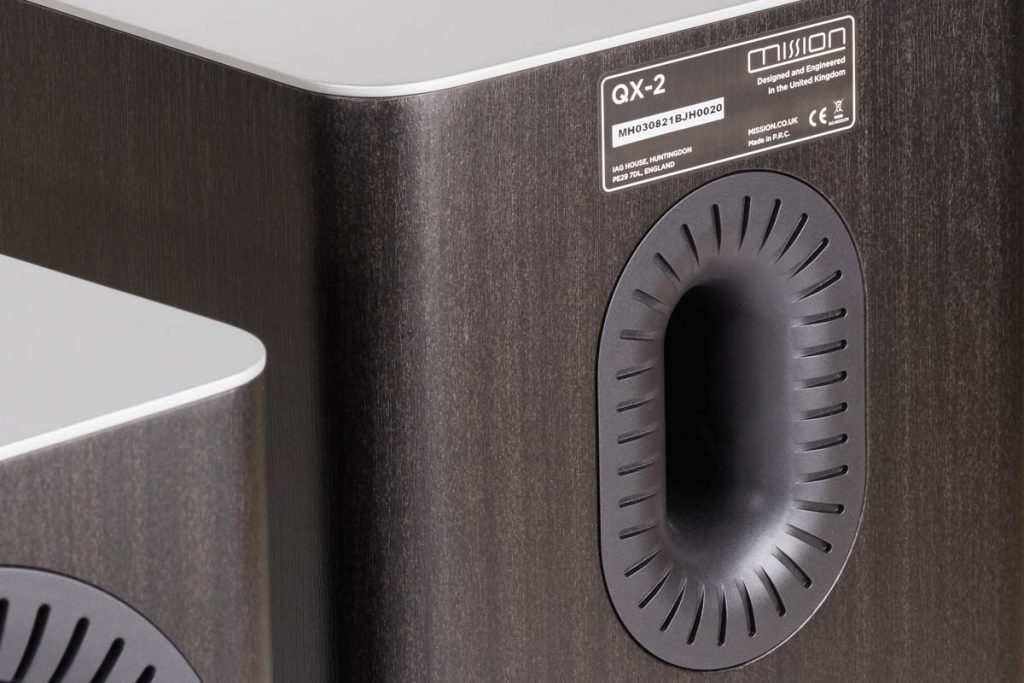 Whether the volume is cranked or turned low, the QX-2 loudspeakers know how to wow their listeners over the long term. They seem to feel right at home with rock, alternative rock, and hip-hop; even switching to classical music or blues doesn't throw them off course. Mission's QX-2 is a classic compact loudspeaker that, thanks to modern technology, provides listeners with a superb musical experience and really captivates its audience. With its new series, Mission is positioning itself right at the front of the pack in the highly competitive market for loudspeakers in the lower-to-middle price category. It just makes us hungry for more.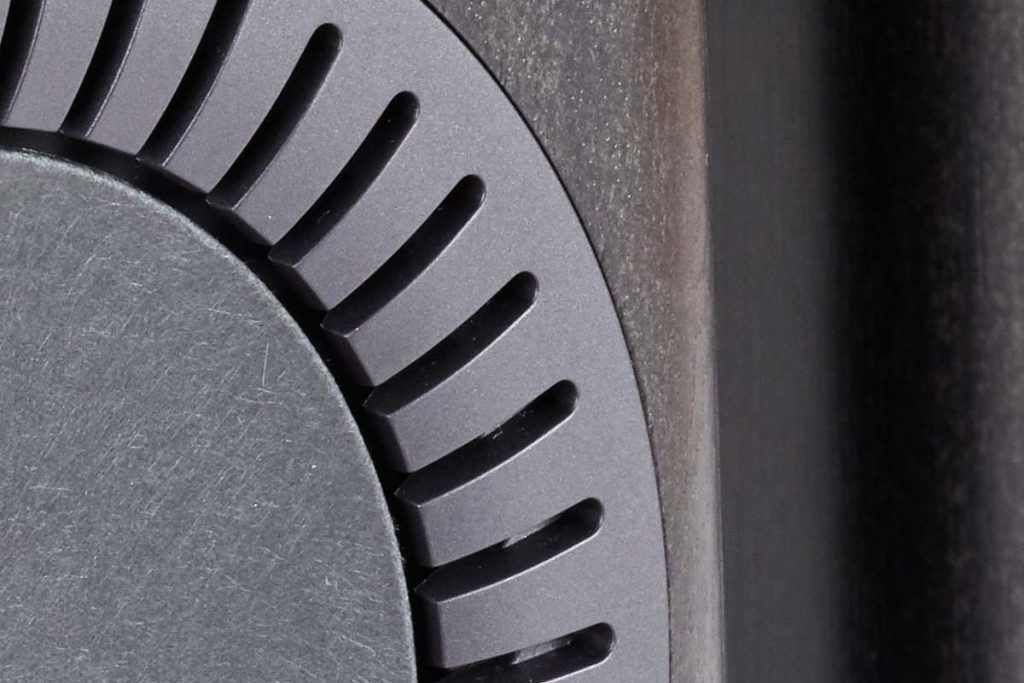 Compact loudspeaker | Mission QX-2 | Price per pair: €480