The 600-watt ultimate-performance hybrid tube/solid-state power amplifier is the last to be designed in partnership with legendary audio engineer Bascom H. King.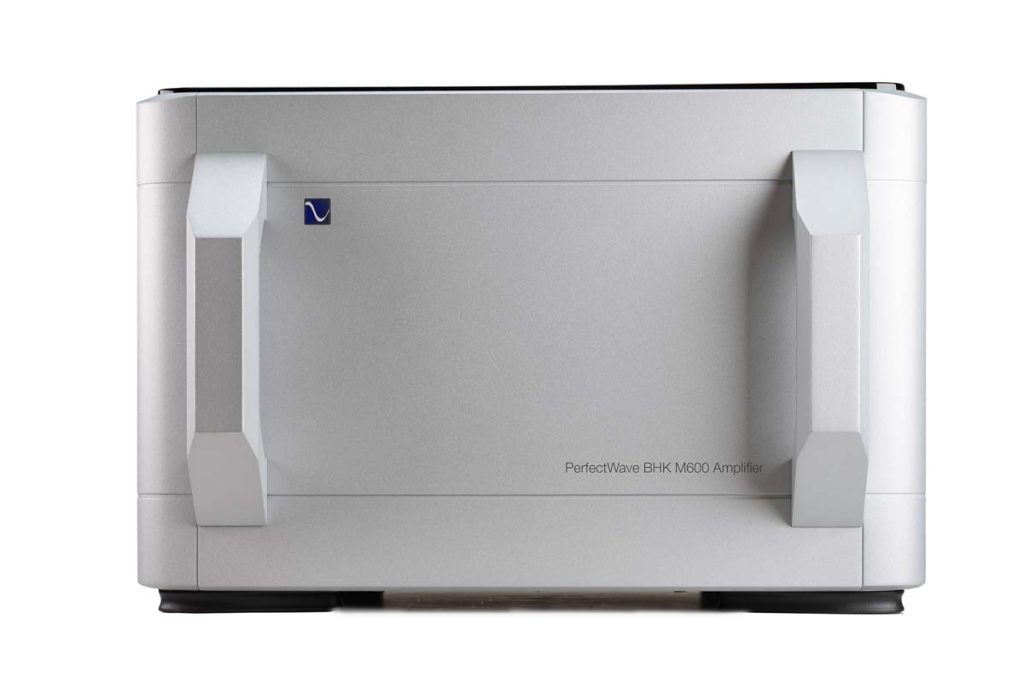 PS Audio introduces its new top-of-the-line PerfectWave BHK 600 Mono Power Amplifier, the finest amplifier ever created by the company. The BHK 600 is the last audio component to be created with the collaboration of legendary engineer Bascom H. King, and is PS Audio's new flagship amplifier.
Paul McGowan, PS Audio CEO noted: "We are honored to present the BHK 600 as a fitting tribute to the talents of Bascom H. King and his remarkable career. The BHK 600 is a statement product that conveys music with extraordinary clarity, resolution, and musical accuracy. But mostly, authority. In my nearly fifty years of high-end audio, I've never heard any amplifier take command as does the mighty BHK 600."
PS Audio BHK 600 – design and details
The PerfectWave BHK 600 delivers 600 watts of power into 8 ohms (1,500 watts into 4 ohms). It uses fully balanced circuitry in operation from input to output. However, you can also use it in single-ended mode, offering a choice of balanced XLR or single-ended RCA inputs. It features an input stage with two hand-selected vacuum tubes, operating in conjunction with a rectifier tube and an exclusive N-channel MOSFET output stage. King chose a tube rectifier rather than a solid-state device because of its improved sonic characteristics that result from the reduction of switch-mode noise common to solid-state rectifiers.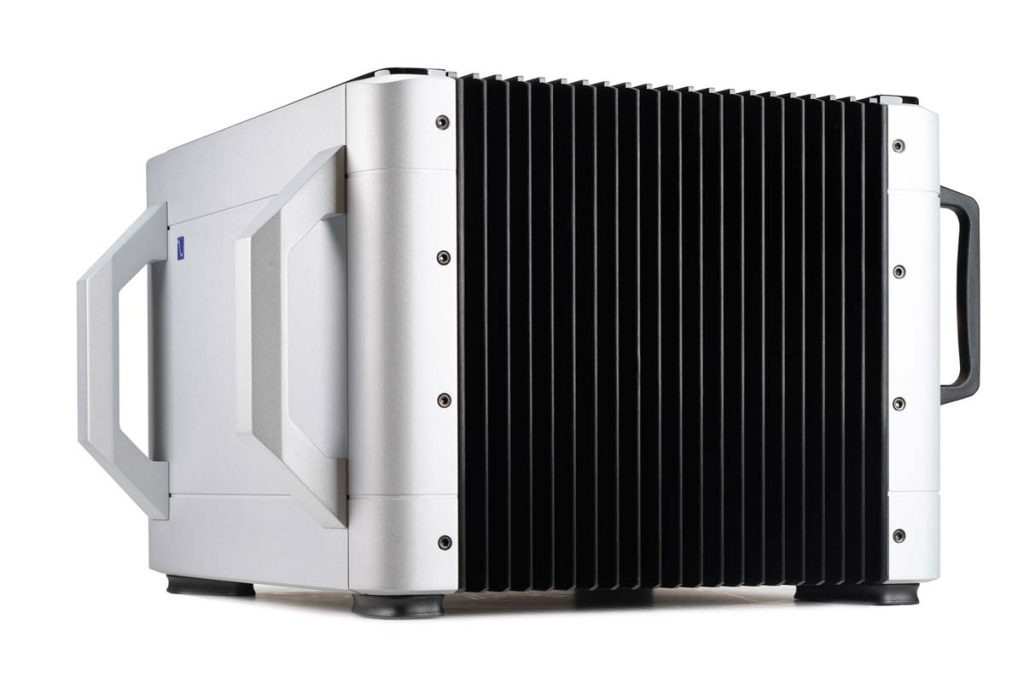 The BHK 600 features a separate output-stage power transformer with a massive 1.6kVA capability – more than twice that of the PS Audio M300 mono amplifier – enabling the BHK 600 to drive even the most inefficient loudspeakers and difficult loads with ease. The power supply has more than 300,000µf capacitance, and multiple N-channel MOSFET output devices for a high damping factor of greater than 100. The BHK 600 has two pairs of heavy-duty gold-plated copper binding posts, to facilitate speaker bi-wiring.
The amplifier design allows for safe, reliable operation, with continuous microprocessor monitoring of power supply performance, bias levels and other parameters, while featuring extensive protection circuitry. You can leave the BHK 600 in Idle mode if desired, to assure optimum sonic performance at all times.
Like every PS Audio product, it demonstrates thorough attention to parts quality and construction. Though substantial in size and weight, the BHK 600 has a refined, understated appearance with angled and curved design elements that create a contemporary, yet classic look. The BHK 600 is available in silver or black.
Features at a Glance
Vacuum tube input stage with vacuum tube rectifier
Fully balanced circuitry
RCA single-ended and XLR balanced inputs
600 watts RMS into 8 ohms, 1,500 watts into 4 ohms, stable to 2 ohms for musical transients
>100 damping factor for exceptional loudspeaker control
Dual, solid copper-plated output binding posts facilitate bi-wiring
1.6kVA output stage power transformer
Power supply with more than 300,000 µf capacitance
12-volt input trigger for automated operation
108 lb. (49 kg) each; 17.1″ wide by 11.2″ high by 14″ deep

Availability and Price
The PS Audio PerfectWave BHK 600 Mono Power Amplifier will be available in September 2022 at a US manufacturer's suggested retail price of $32,498 per pair.
The stated retail price of the reviewed device is valid as of the time of the review and is subject to change.