When David Murray came to New York at the age of 20 (1975), he had something of a wild and naive adventurer about him.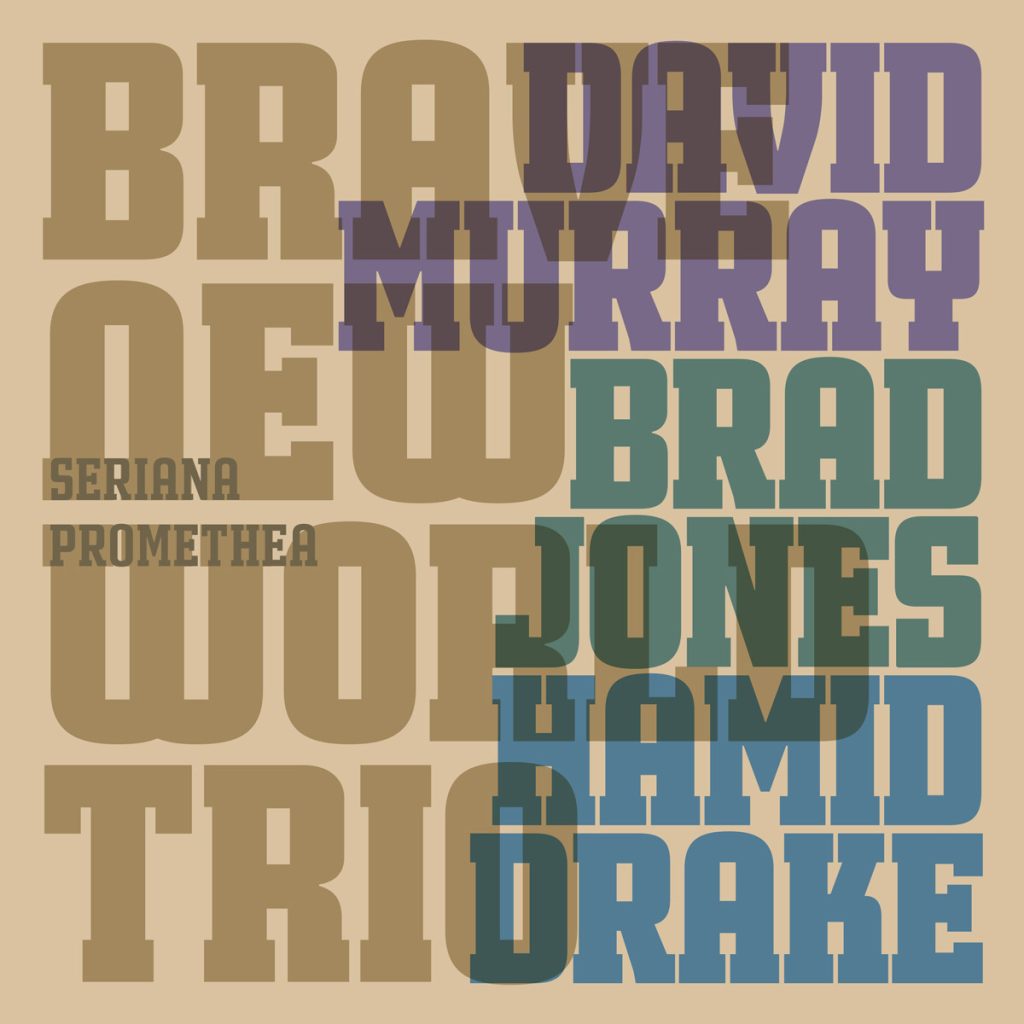 Others were diligently cramming the Real Book or studying at Juilliard. Murray, however, plunged into the free loft scene with his highly expressive tenor sax (and sassy bass clarinet) and played the whole history of jazz all at once – sort of from the gut. Journalist Stanley Crouch wrote at the time that Murray summed up "50 years of saxophone technique in two or three phrases." Gospel and free, Africa and swing – with this saxophonist, everything was always present at the same time and pushed out with unheard-of passion. In the first 20 years of his career alone, Murray made some 200 (!) leader records. Now he's in his mid-60s and apparently still adventurous. Together with Brad Jones (bass) and Hamid Drake (drums), he has formed a formidable piano-less band during the pandemic state of emergency: the Brave New World Trio. Over the course of eight tracks that display tons of enjoyment in rhythm while at the same time being very free in terms of harmony, Seriana Promethea covers all the bases of the expressive repertoire of jazz – sometimes with funky wit ("Seriana Promethea"), sometimes with the melty smoothness of aballad ("Metouka Sheli"), with rumba feeling ("Anita et Annita"), with soul groove ("If You Want Me To Stay") or gripping swing ("Am Gone Get Some"). Nothing here is conventional or well-behaved, however. Murray's embedding in the trio allows him, as he says, "the freest expression."
Find Seriana Promethea by Brave New World Trio on Bandcamp here.
The stated retail price of the reviewed device is valid as of the time of the review and is subject to change.