Bluebird Music, distributor of the world-class Weiss Engineering DACs, announces a firmware upgrade to the Weiss DAC501 and DAC502. The Update elevates these extraordinary DAC/headphone amplifiers to an even higher level of performance and versatility.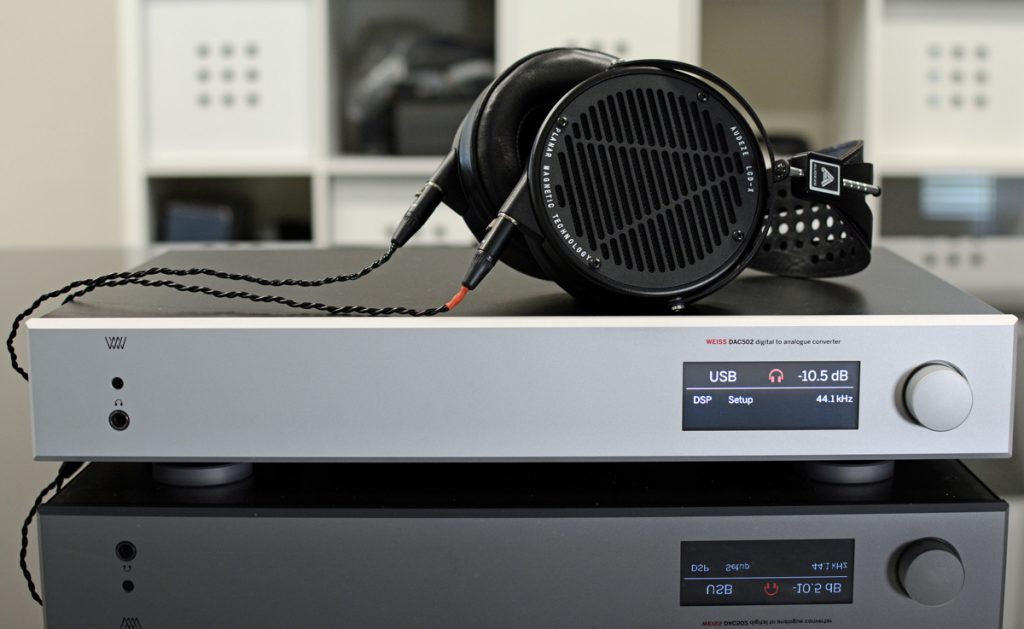 Users of Audeze headphones with either Weiss DAC – whether recording/mastering engineers or passionate listeners at home – can now utilize frequency equalization curves that optimize performance, and ensure standardized response.
Producers and mastering engineers can therefore listen to tracks recorded and mastered anywhere in the world, using any Audeze headset exactly as recorded – even when using a different model Audeze headset. At the same time, home listeners can be certain that their headphone playback experience is the best attainable – anywhere.
Daniel Weiss of Weiss Engineering has been a leader in digital audio and DSP for more than 35 years. In addition to the Audeze target frequency curves, DSP features in the Weiss DAC501 and DAC502 include a proprietary loudness equalization not based upon the commonly-used Fletcher-Munson curves; vinyl emulation; de-essing; room equalization; crosstalk cancelation; and many more. In recognition of his decades of pioneering work, Daniel Weiss was the recipient of the 2021 Technical Grammy Award.
According to Audeze's CSO Mark Cohen, "The 502's impeccable build quality and fidelity when combined with Audeze headphones, makes it the perfect mastering engineer's and/or producer's solution."
About Bluebird Music
Founded in 2000 and led by Founder/President Jay Rein, Bluebird Music is a full service, value-added distributor of hi-fi products. The lineup is of the highest quality: DAC/headphone amps from Weiss Engineering and Questyle; vacuum tube electronics from Jadis; turntables and tonearms from SME; electronics and turntables from AVM; as well as loudspeakers from Canton and Vienna Acoustics. Products distributed by Bluebird can be found at over 100 select dealerships in the US and Canada.
About Weiss Engineering
Founded in 1985 and led by Founder/President Daniel Weiss, Weiss Engineering initially focused upon design and manufacture of digital audio products for mastering studios. Today, Weiss products can be found in mastering and recording studios worldwide, and since 2000, the company has produced cutting-edge digital products for the consumer audio market. Daniel Weiss was the recipient of the 2021 Technical Grammy Award.
The stated retail price of the reviewed device is valid as of the time of the review and is subject to change.