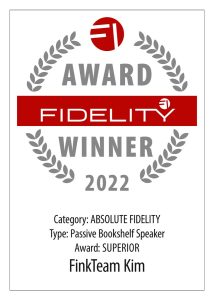 With the compact Kim (Trekkies will know to take the name as an homage to Ensign Kim), FinkTeam has succeeded in creating a loudspeaker that captivates its listeners from the very first moment, turns on and inspires.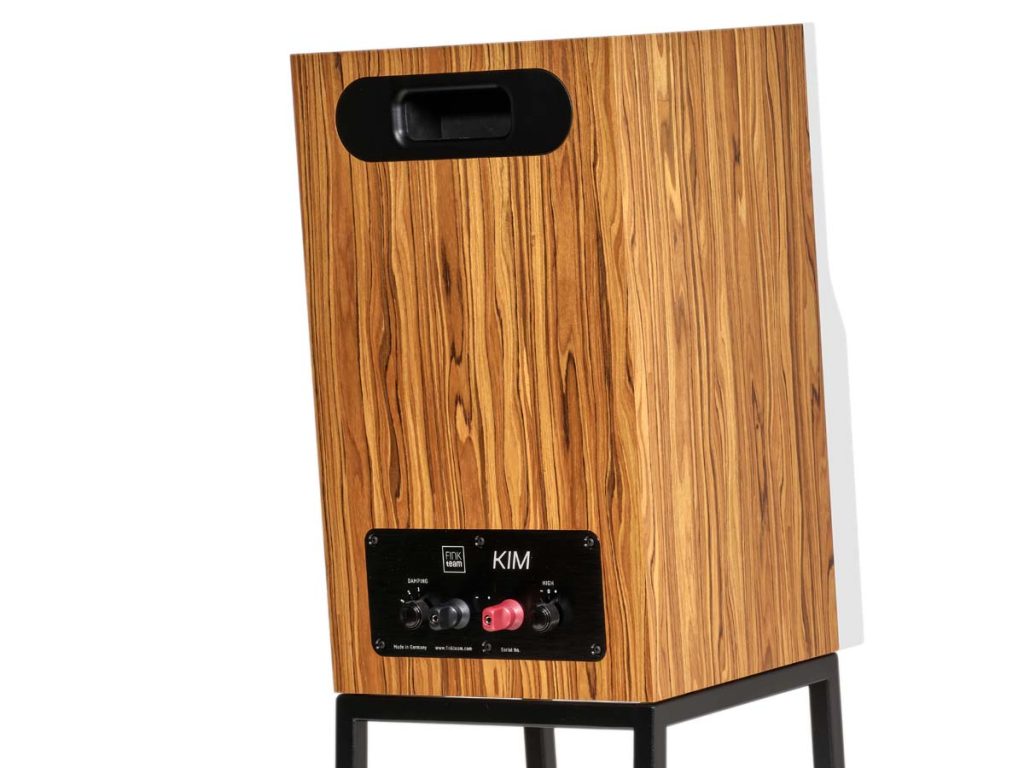 Besides unheard of musicality, this is probably due to the fact that the compact loudspeaker doesn't sound "compact" at all. Kim is a two-way design in an outstandingly well-crafted cabinet, which comes standard with a fixed stand.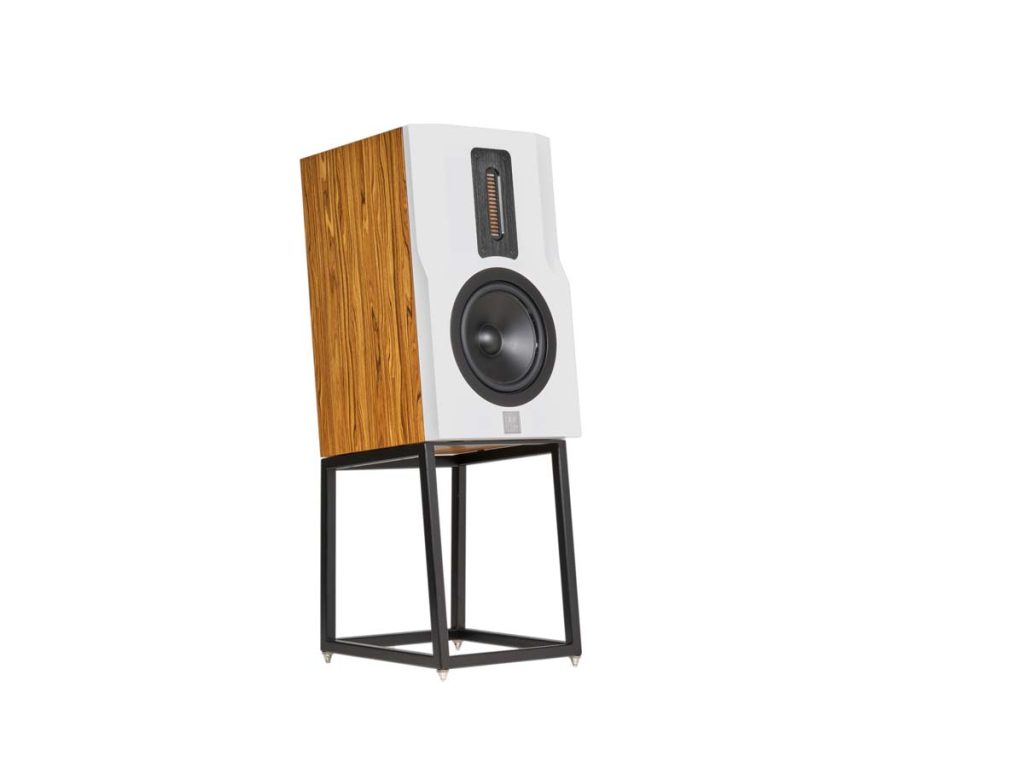 This stand is deliberately kept simple so that it does not add any perceptible reflections to the sound.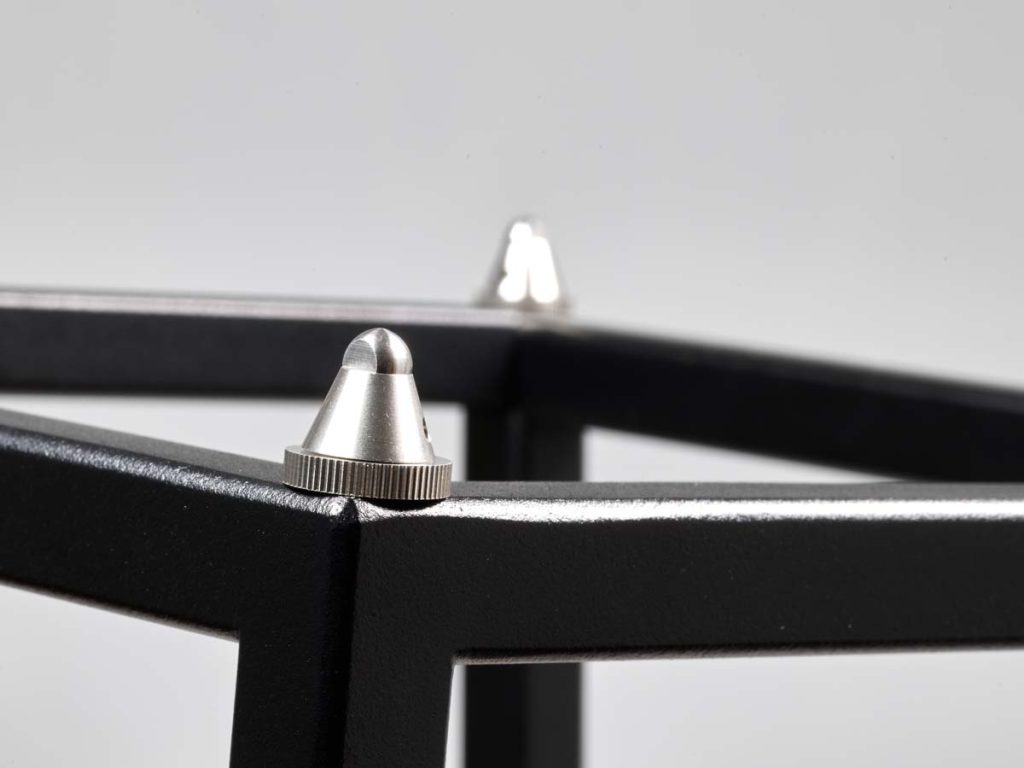 A large Air-motion transformer (110 mm) ensures transparency and clarity up to spheres of 25 kilohertz, while the superb eight-inch driver delivers present midrange and a foundation down to an impressive 35 hertz.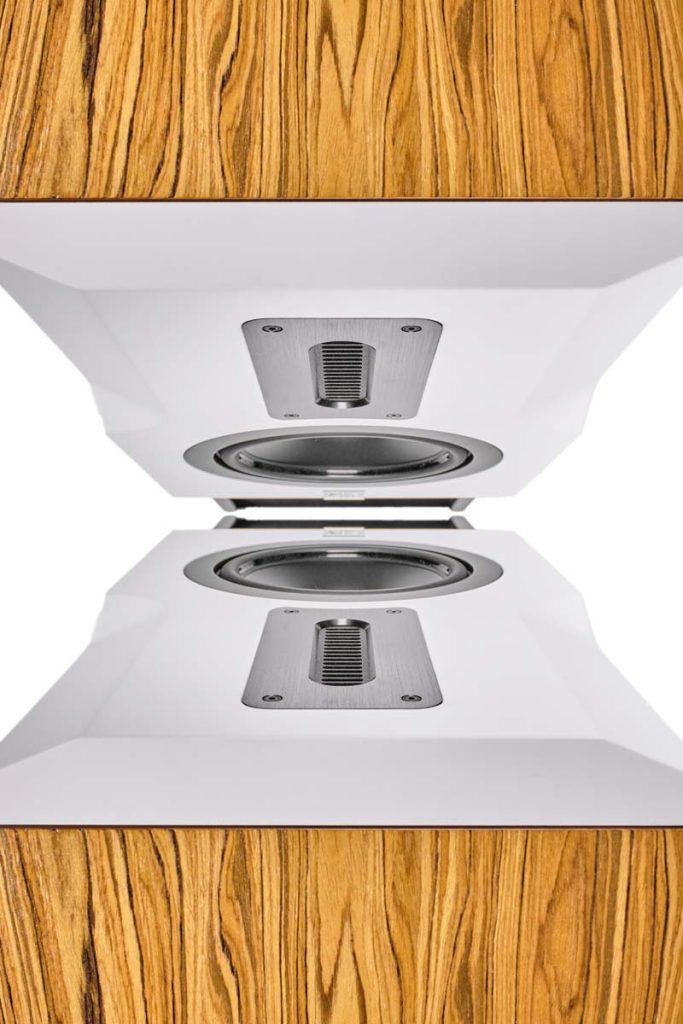 There's really no point in considering a subwoofer even in medium-sized rooms. Two switches on the terminal allow for tuning of the high frequencies and adjustment of the bass damping to the amplifier, which gives the Kim … pardon me, Ensign Kim extreme flexibility.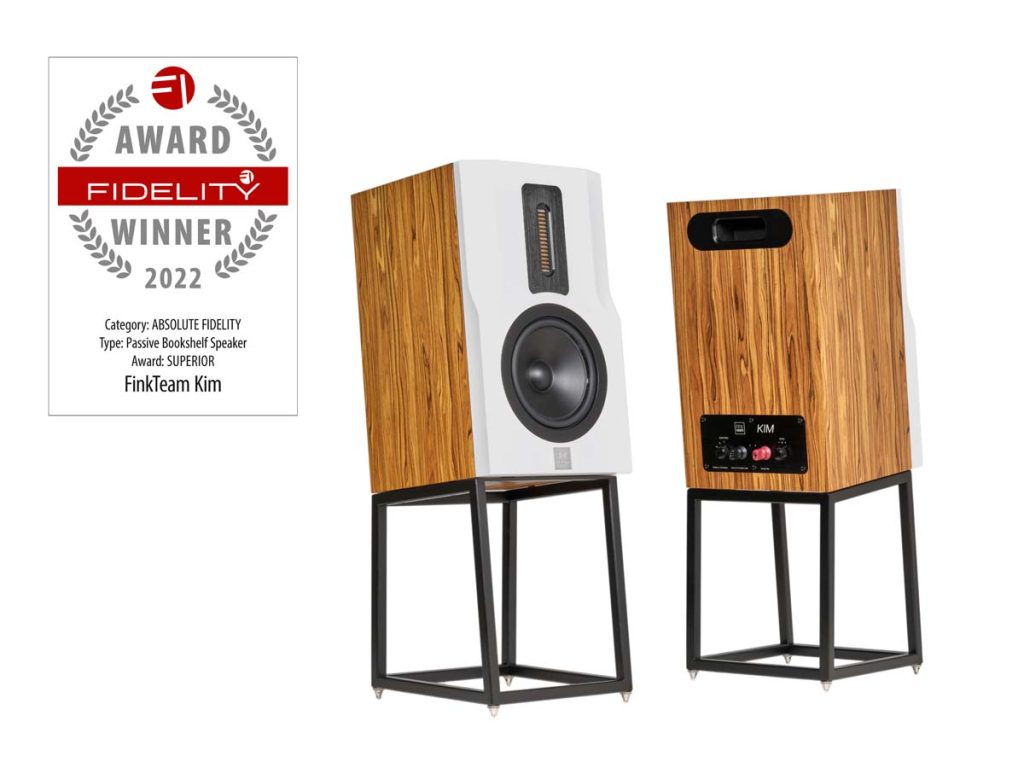 The stated retail price of the reviewed device is valid as of the time of the review and is subject to change.